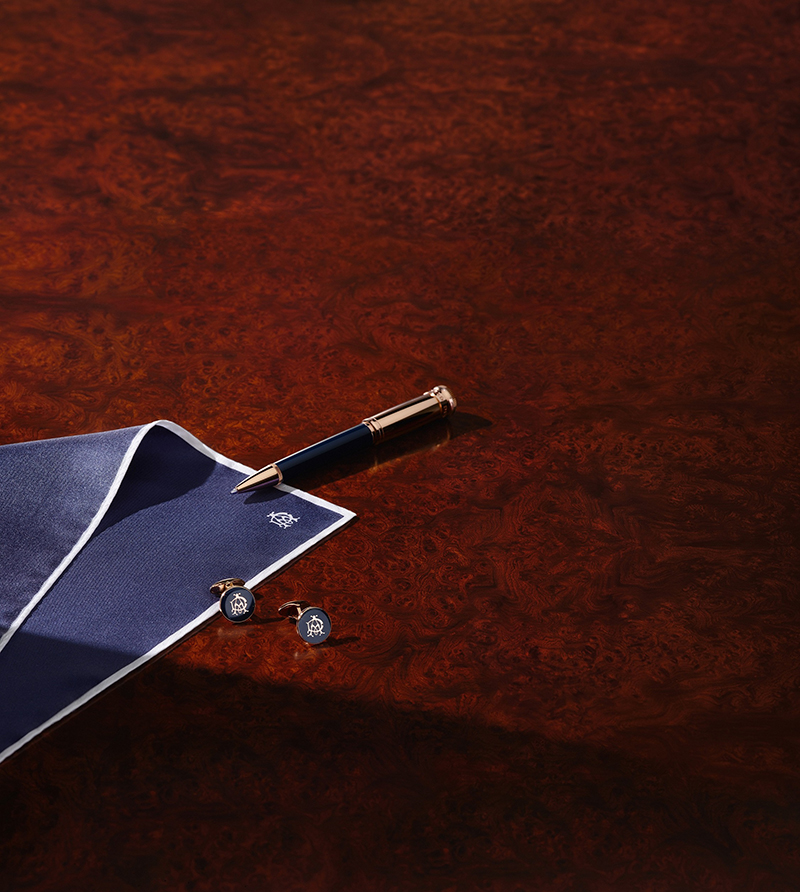 The Dunhill Sentryman has a long standing history, inspired by the famous and unique British red letterbox and has since become the British label's most coveted and iconic writing instrument. This year, the label announced new additions to the Sentryman collection using innovative new materials and designs this year. Drawing linkages to its key cuff pins and tie bars, the new pens seek to appeal to the Dunhill man that enjoys matching his accessories.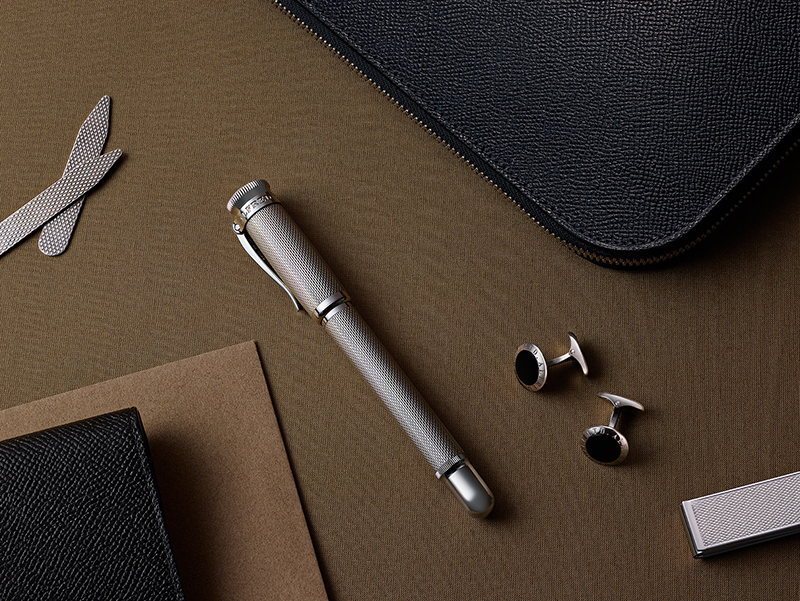 The first is a barley navy resin pen available in both ballpoint and rollerball form. The graphic barley cut pattern has been a feature of Dunhill products since the 1920s, giving the pens a satisfying tactile feel. It is made of a brass
base with navy resin and palladium plate.
The next is the navy resin and pink gold plated available in both ballpoint and rollerball, which is a refined and sophisticated addition to the Sentryman family. It is a first, to use the same materials as the cufflinks and tie pins in the range. The pink gold warms and is a contemporary accent to these writing instruments.
Lastly, the SS Rollerball Limited Edition, plated in silver, platinum with diamond. Tactile, luxurious yet functional enough for everyday use. The Swiss-made pen has a knurled cap and Guilloche top to give it a fine jewellery finish, enhanced by Grade 1, 0.06 CT crown cut diamond set on the top of the lid.
Only 15 pens have been made and will carry its limited edition number and London assay mark engraved at the base of the cap and presented in a refined black lacquer Alfred Dunhill box with an authentication certificate.
It is also an excellent and meaning gift for gentleman coming Valentine's Day given its navy and pink color scheme, be it signing cheques, or the marriage certificate.
---