You could say that the job of a Fashion Director is quite simple: taking care of fashion. But it is never easy to describe exactly what his role entails. Here at Men's Folio, that includes finding the perfect cover star; spotting the perfect trend for the modern man; doing creative direction for photo shoots. Basically, perfection is key and anything related to visuals is a Fashion Director's job. In the final edition of our special four-part mini behind-the-scenes-of-Men's Folio series, we follow our Fashion Director, Titien Wang, to the photo shoot studio, where he shows us how a cover shoot is done. 
Three pointers from the Fashion Director on executing a cover shoot:
The pre-shoot planning is certainly more important than the actual shoot. A well planned shoot will make the process on that day much easier. That includes getting the right reference for the right cover celebrity; contacting brands for sample outfits, making sure you have all your looks ready the day before the shoot; and making sure the crew members are well informed of the call time and location.
Communication is the key to success. Always make sure everyone on set understands the concept of the shoot. Discuss the best lighting and shooting angles with the photographer before beginning; talk to the cover star to make him feel comfortable and put him at ease during the shoot; speak to the hair and makeup artist to ensure that you get the right look.
Always make sure you have your styling kit with you at the shoot. What's in our Fashion Directors styling kit? An essential would be metal clips – and we mean lots of them, in various sizes. The sample clothes might not always fit the star well, so you will need these clips to help create the best possible fit. A makeup scarf is another must-have. This will make sure the star does not smudge the makeup when he's changing outfits. Safety pins are also key. They work best for adjusting the pant lengths. It is also good to have some masking tape and a mini sewing kit in your styling kit as you never know when these would be needed. 
As you might expect, a Fashion Director needs to have high standards and good taste when comes to choosing the right accessories to accompany him at work. Titien chooses to carry his very own Louis Vuitton Monogram Eclipse Keepall bag to hold his personal possessions throughout the day. He bought it during Paris Fashion Week, unable to resist the modern yet iconic black-and-grey Monogram pattern . His other two essential accessories? They are the simple yet functional card holder and keychain that will make his collection complete.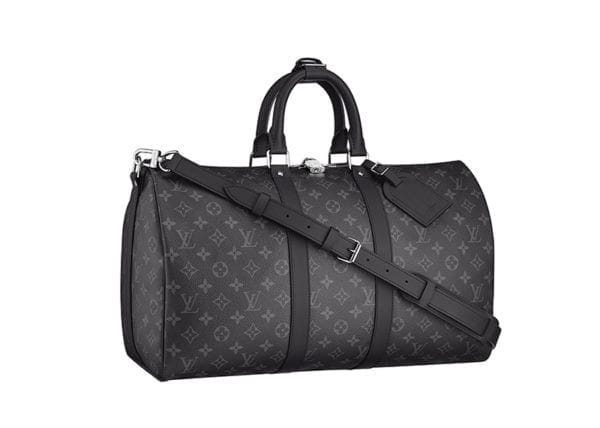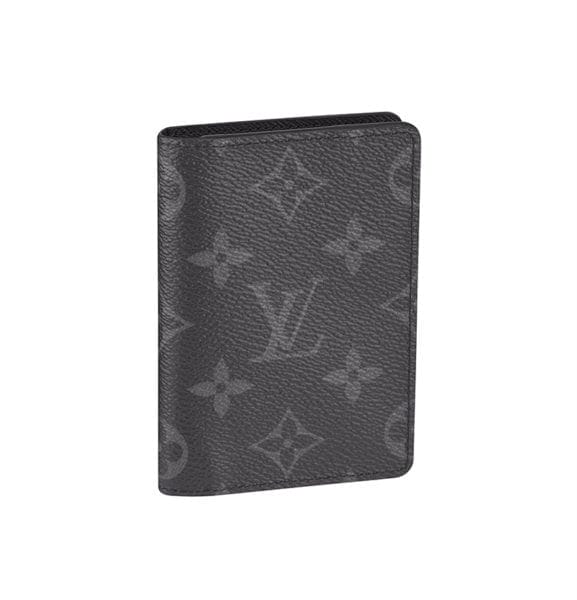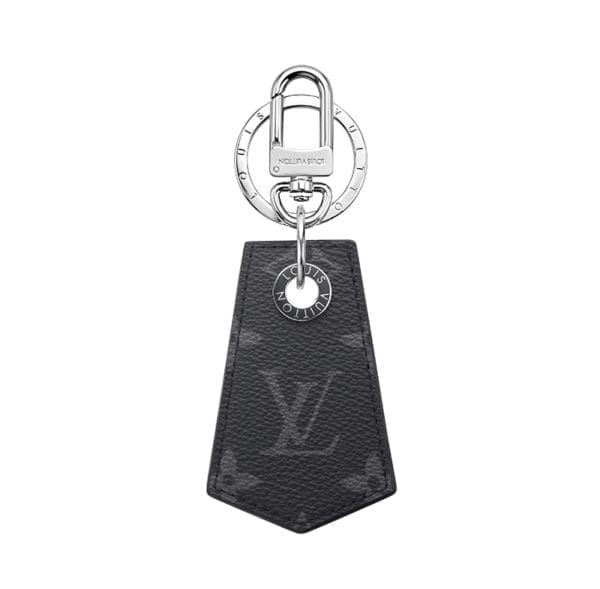 Check out more of Louis Vuitton's Monogram Eclipse collection here.
---