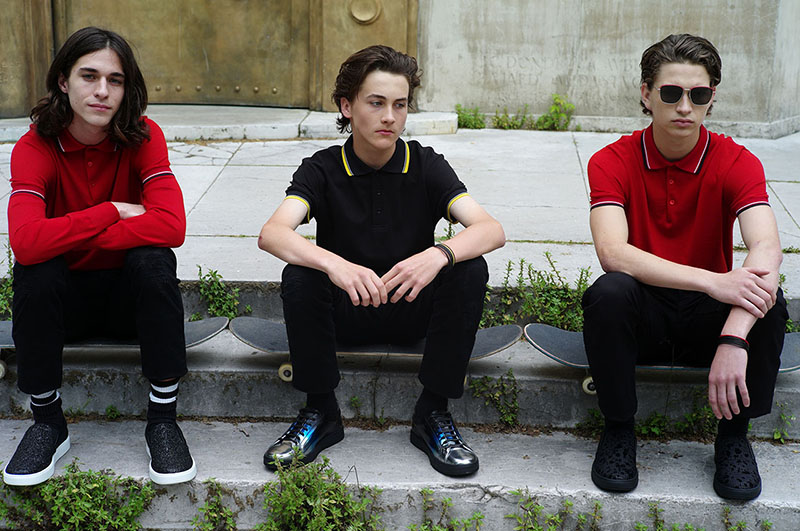 Skater Boys – that is what Dior Homme and famed American film director, Larry Clark, is bringing to the fashion table in the latest campaign film entitled A Larry Clark Project/Paris Session. Featuring the brand's Spring 2017 sneaker collection by creative director Kris Van Assche, the film shows a clear perspective of Clark's cheer to the youth culture against the contrasting backdrop of the Parisian grandeur. The skate-centric film, enhanced with Clark's flashing sequences and bold editing style frame, also brought a rebellious attitude to Dior Homme's aesthetics, as a contrary to the brand's original formal codes.
The footwear collection features seven styles with elements such as the monochromatic matte and glitter finish to flocked velvet stains applied to a sequin base. The iconic 'PRINCE OF WALES' check was also embossed in gray leather with a splash of white or multicolored paint. Reflecting a masculine edge of style, the sneaker collection revolves around a contemporary vision of formal dressing with a playful touch.
Click to view the film here.
---