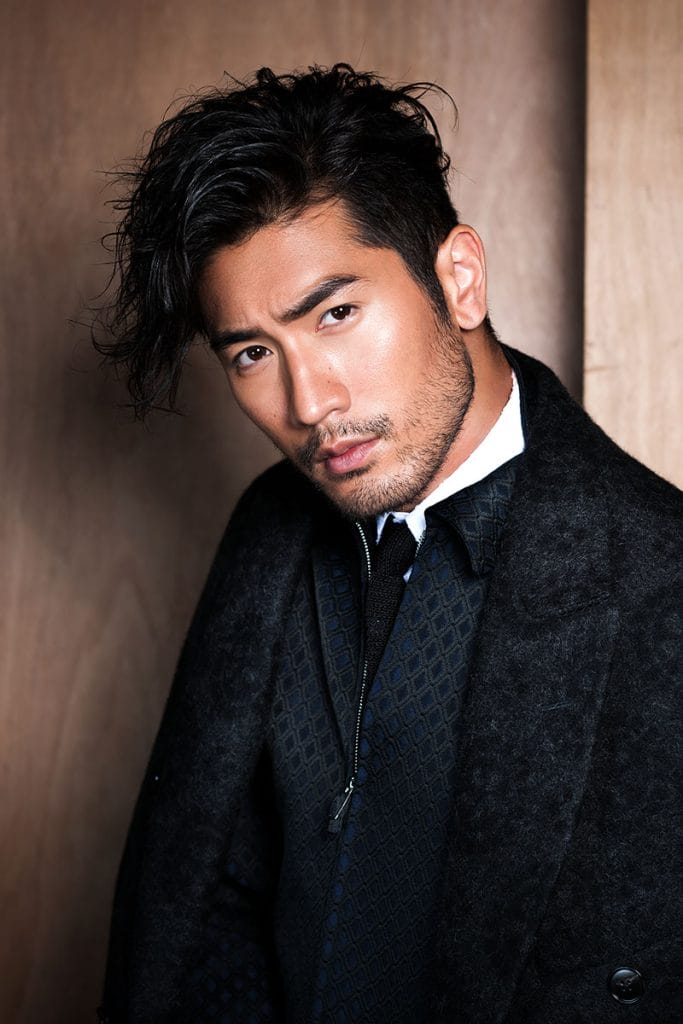 Godfrey Gao's progression from an in-demand model to an emerging actor has seen him evolve from a drama idol to a Hollywood up-and-comer. And in the age of social media, maintaining a respectable reputation is certainly no easy feat for an artiste. Even as his strapping good-looks provided the initial catalyst for success, the Taiwanese-born Canadian says he has to remind himself "not to be complacent". With Facebook, Instagram, and Snapchat, influencers and guerrilla fame seekers have dealt the death knell to less resilient celebrities who lack a unique selling proposition.
"You've got to go get it and be yourself out there," he says, acknowledging how short celebrity life can be. "I'm blessed to have friends and peers in the industry who, like me, strive to do well. This pushes me to work hard to achieve longevity in what is quite frankly a young man's game," he adds. "I do enjoy the limelight at times simply because it feels good to be acknowledged for something that you've done, and it's great to be surrounded by fans who are supportive of what I bring to the table." One man's omelette, the saying goes, is another man's soufflé, and the 31-year-old says he chooses his moves with discretion. Whether it is providing into a glimpse of his daily life, promoting his latest TV roles in Remembering Lichuan and God of War Zhao Li Long, declaring his love for NBA basketball, or promoting his new clothing label.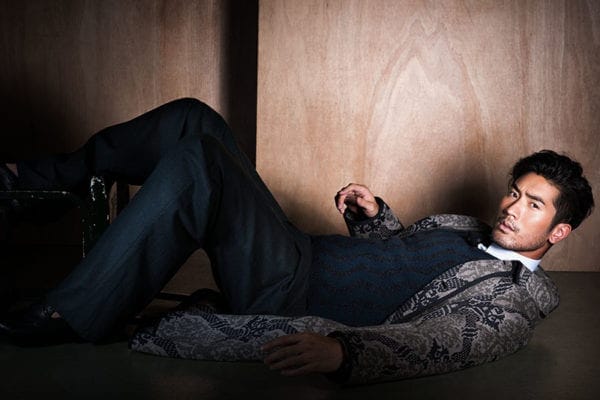 You're a returning cover personality. Were you winging it this time during the photoshoot?
[Laughs] It does get easier and the images look great! It's a good break from filming and I've always liked the high-fashion aesthetics of the magazine. Yeah, you're right. It's easier than acting and preparing for a role.
How do film roles differ from television ones?
Our expressions are a little more exaggerated on TV. On film, you are required to have more nuanced gestures as every single facial muscle is enlarged onscreen. There's a subtlety involved to make sure that we're not overacting and chewing the scenery for the sake of it. I'm very happy that Remembering Lichuan was well received. We filmed for a couple of years and you can probably tell from the way our characters dressed that it was a little dated. Yet, the timing was right for a love story in a contemporary setting when there were too many period dramas. I've focused on acting for the last ten years and I'm still learning something new every day.
How do you ease into the different roles that come your way?
Well, a script with the character's background usually provides a basic guide and from there I'll do my homework and render it a character that is my own. It's tougher when you're portraying a historical figure or a fictional character from a novel. I played Magnus Bane [in The Mortal Instruments: City of Bones] who was a warlock in a fantasy novel. There were no real-life experiences to draw on and that was pretty hard. I read the book and had many meetings with the director to nail down the different attributes of the character. In comparison, Remembering Lichuan was also a novel but the protagonist's character traits were similar to mine. I simply had to be Alex Wang Lichuan for the character to come alive. Obviously, it worked to a certain degree because people who I met on the street were calling me "Alex".
What are some of the strangest places where you've been recognised?
I had no idea I had so many Mexican fans after The Mortal Instruments: City of Bones became a worldwide hit. I've never been to the country and as we drove into the city I saw massive billboards of the film. It was overwhelming to see more than five thousand fans screaming our names. We took pictures and I found it pretty exciting and scary at the same time.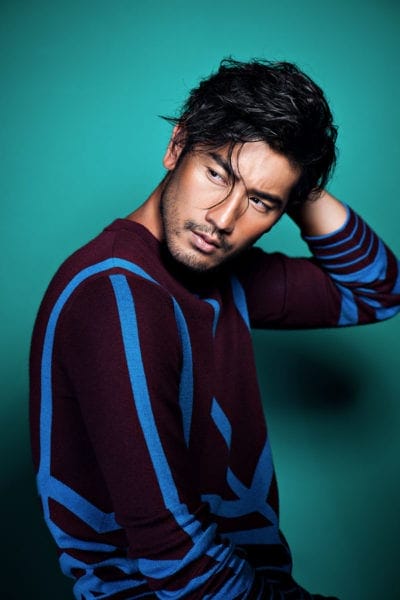 Are you an effectively bilingual actor now?
English is my first language. When I first moved back to Taiwan my command of mandarin was horrible. I was tasked to read the Chinese newspapers every day and the crew at production houses will help me remember my lines because I didn't recognise many of the words on scripts. I'm grateful to them for being patient because it was a struggle at the beginning. My mandarin has since improved tremendously and my English has regressed a little. It is kind of tricky when I need to do that language switch mentally when I get interviews in English or mandarin. I'm heading off to New York next for a romantic comedy about a struggling Broadway actor, and it will be challenging as the role needs me to be fluent in both languages.
You are quite the basketball player and NBA fan. Where did you learn to play?
I started playing in elementary school. When I moved to Vancouver, I got more involved with the game and played two years in my college team. I grew up watching Michael Jordan and Kobe Byrant, and wanted to be a professional athlete. It didn't pan out but I guess it worked out for the best. When Asian players like Yao Ming, Yi Jianlian, and Jeremy Lin started excelling in the league, my heart swelled with pride. In a sense, they were fulfilling my dream of making it big in the game that I loved.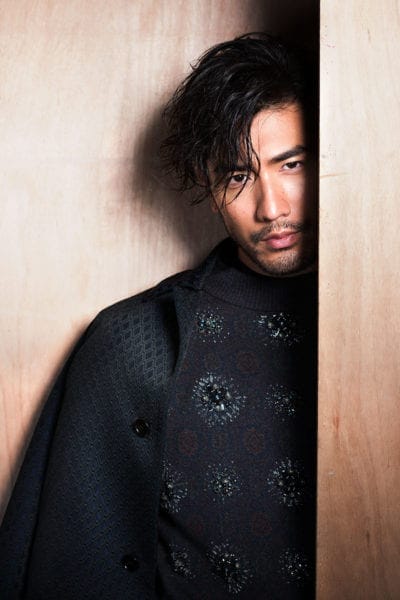 You've met many NBA legends. Have you ever been star-struck when meeting a professional basketball player?
There was this one time when I was invited by Nike to translate for Kobe Bryant during one of his off-season trips to Taiwan. This was in 2006, when he had just dropped 81 points on the Toronto Raptors. We were on the same basketball court and I would describe my demeanor as "kind of shy". I didn't know what to do or say. He was nice, professional, and clearly, a very intelligent individual who knows how to engage a crowd. We had dinner with the crew after the event and I didn't want the day to end .
What is it that you admire about NBA players?
It would be the dedication of these freak athletes to their craft. I'm in awe of how disciplined players who I've met are in their diets and training regimes. I still play recreationally whenever I get the chance. The upcoming season will be exciting with Kevin Durant joining the Golden State Warriors. My money is on LeBron James and the Cleveland Cavaliers as repeating champions. I also play golf but I take it as a leisurely game for me to catch up with friends and hang out.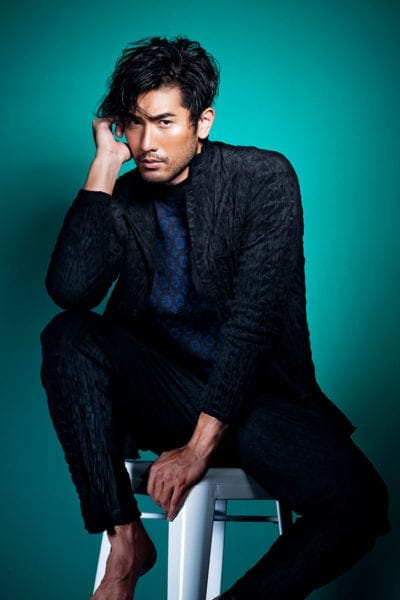 What has been your biggest extravagance since you became famous?
Well, I splurged on a Maserati GranTurismo because they gave me a good deal. Does that count? I hardly drive the car because I'm travelling frequently for work. I'm quite prudent with money and my first order of business when I made it was to buy my first home and take care of my parents. I'd like to think that I'm blessed to be representing brands. The thing about being a brand ambassador is that it is a humbling experience because they entrust their reputation with you. I'm learning that first-hand as I try to start my own label that fuses functional sportswear and fashion – think cool dress shirts with fabric that wicks away sweat and reflector strips for that bike ride home after work. There'll be shout-outs on Instagram very soon.
You are part-Malaysian and were also the first Asian male to headline a Louis Vuitton campaign that was shot in Cameron Highlands. Do you still go back often?
I'll be back later this year for a cousin's wedding. My mom is Peranakan and she's from Penang. I also spent the last Chinese New Year there and had a blast with my uncles, aunties and cousins. I took long strolls on the beach and feasted on ais kacang and fried kuey tiao. I love everything! I have my reservations about durians – especially the mao shan wang variety because they smell horrible!
On another note, here's the behind-the-scene photoshoot video of Gofrey Gao for Men's Folio October Issue. Check it out!
---