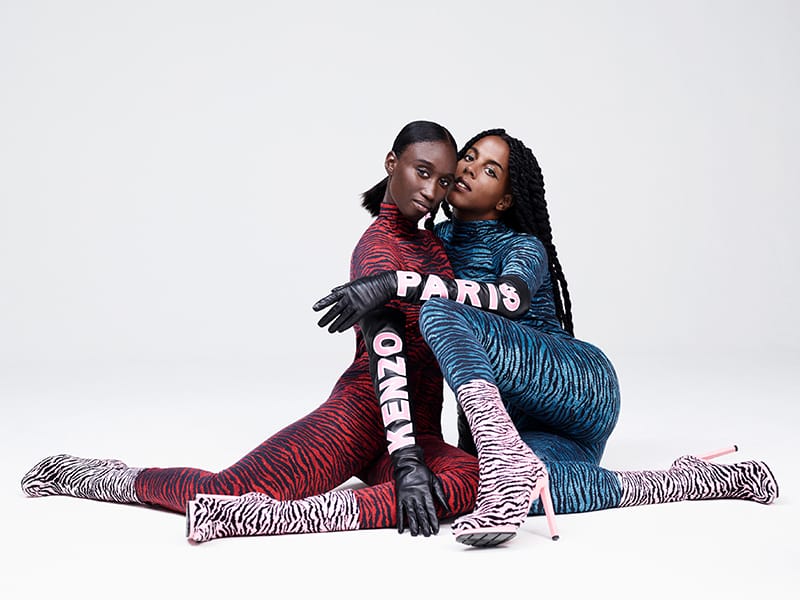 It's finally here. The lovely people at H&M have bestowed us with famed collaborations year after year, having luminaries like Alexander Wang and Olivier Rousteing of Balmain share their names. This year does not disappoint, and the moment we've all been waiting for has finally arrived. Meet Kenzo X H&M.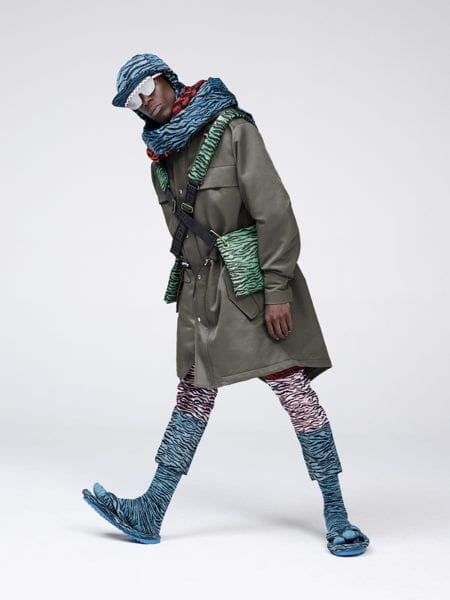 It's not all just pretty clothes this year, however; there's a social awareness to the collection. Shot by photographer Oliver Hadlee Pearch, a variety of artists, young creatives and activists have been lensed as this year's lookbook models. One needs only to look at the first three looks from the collection for evidence. (To note: these are the only looks revealed thus far. What a tease, H&M!) Decked in tiger print jersey rollneck tops and matching high-waisted leggings, Amy Sall is an activist and founder of SUNU: Journal of African Affairs, Critical Thought + Aesthetics. Her model peers are of largely similar backgrounds, as poets, DJs, a founder of the Theo Adams Company and the frontman of the band 19, among others.
Congruent to the Kenzo code, every item bursts with wild vibrancy, with a play of animal prints and bright colours. Excited yet? The collection will drop into stores worldwide from November 3. Before you start hiring people to queue up, our sources tell us the collection will also be available online. We hope this information applies to our Little Red Dot as well.
Visit the H&M website here for an interview with Kenzo's Creative Directors Carol Lim and Humberto Leon.
---