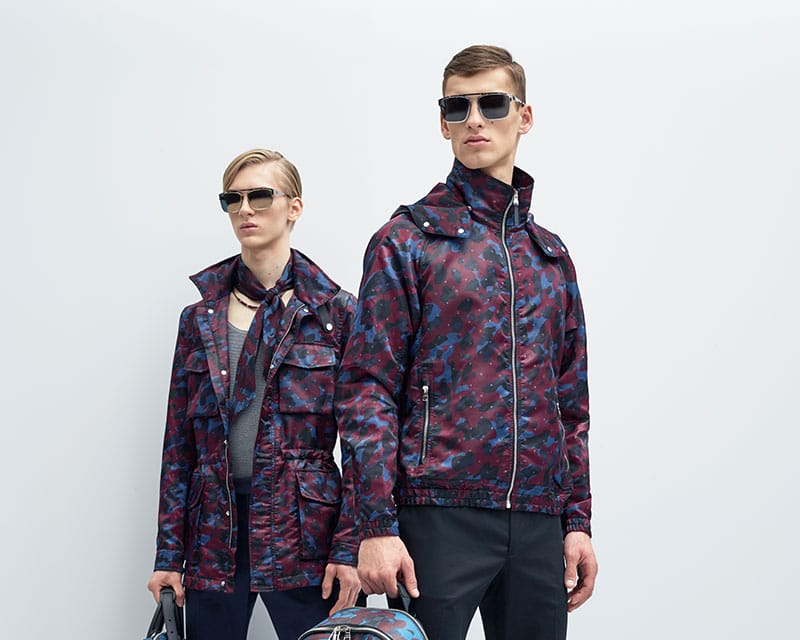 Here's part two of our pre-fall fashion special, where we present the latest patterns and most lust-worthy neck warmers. Check out part one here. 
Printed Matter

Prints are terrifying to conquer even in the best of times, since they toe the line between bold and overwhelming. Yet, designers continue to pile them on for pre-fall. Louis Vuitton keeps things grounded by pairing solid pants with camouflage-printed shirts, scarves and bags. Gucci's fanciful florals (appearing on silk bombers and denim) now go hand in hand with more traditional tartan and checks. As for Givenchy, the label has created a new signature consisting of the brand's iconic stars and typography, keeping it in subtle black and gold to temper the ostentation.
Wrap Me Up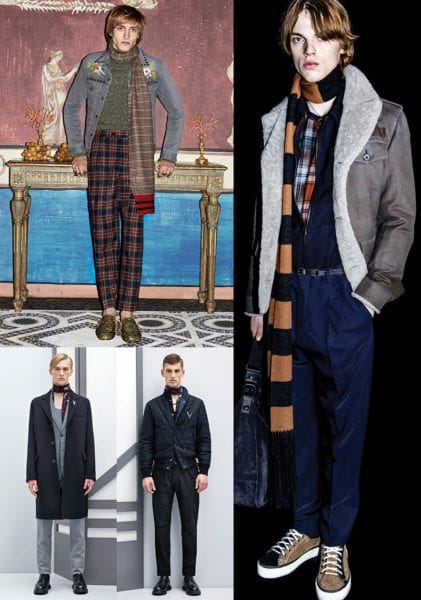 You'd think that scarves are irrelevant for a tropical country like Singapore, but have you seen the erratic weather lately? Besides, they're widely versatile and useful in chillier climes (including your sub-zero office environment). They also make the perfect props for prancing peacocks. This pre-fall, designers have elongated the wraparounds to knee length, and styled them either tightly around neck like a faux turtleneck or loose and flowy for a touch of drama.
---