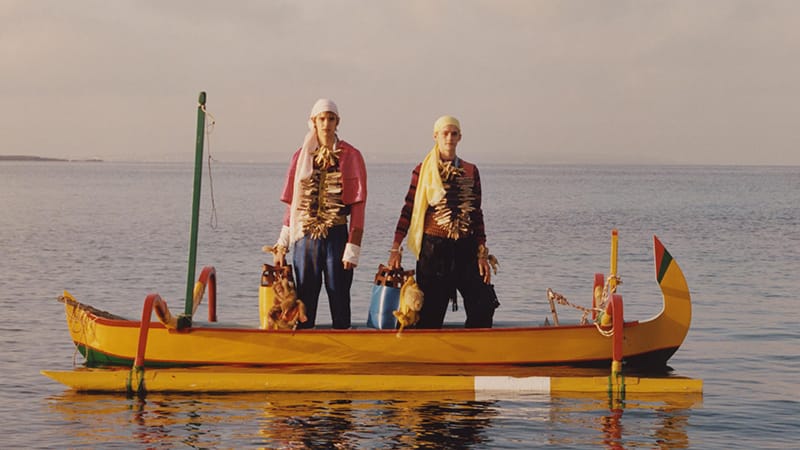 Before Mike Posner took a pill in Ibiza, the Mediterranean island was once home to fishermen: this long washed-away idea of the port serves as creative director Jonathan Anderson's inspiration for SS17.
One look at its lookbook is explanation enough. Shot on the Balearic island, SS17 is a continuation of the Loewe narrative Anderson has weaved for the past five seasons. It's the spirit of an adventurer meets utilitarian forms, as personified by two young characters isolated on a seemingly deserted island (ooh). Organic garment-dyed fabrics – think linen, terrycloth and silk – make an appearance in slightly bohemian silhouettes, while more technologically-advanced materials also come out to play in a breathable water-repellent rain jacket.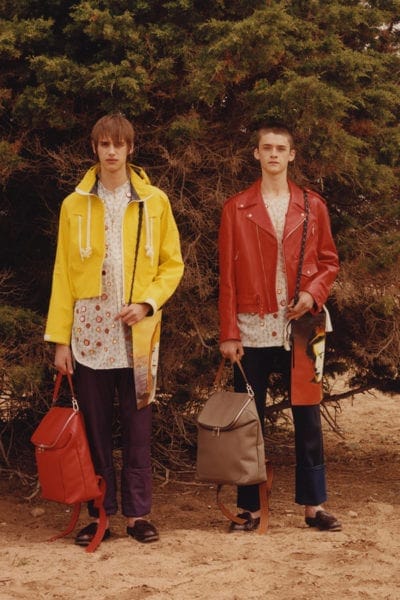 It is all very understated luxe and down-to-earth, but one cannot deny the presence of childlike elements, like two children playing pretend sailors. Pops of colour mix with playful prints (that fossil motif would fit right into a child's bedroom), while soft animal bag charms in napa, suede and fur reinforce the toy-like theme underlining the collection.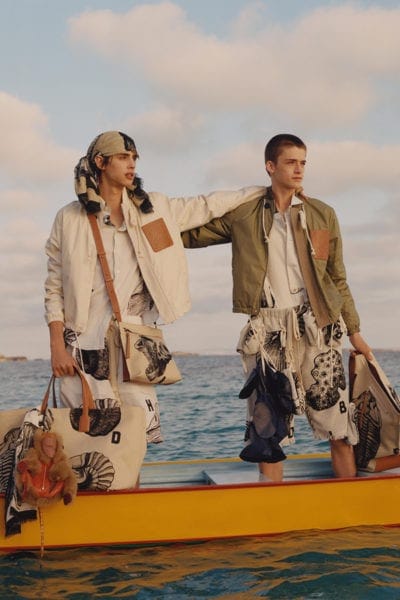 Of course, in a further reiteration of the season's air of innocence, one cannot ignore the accessories. Driftwood and cork pieces are the materials of choice, presenting an injection of modernity in folklore, while brightly coloured bucket bags, the new T backpack and a crocodile loafer make a case for youthful gaiety.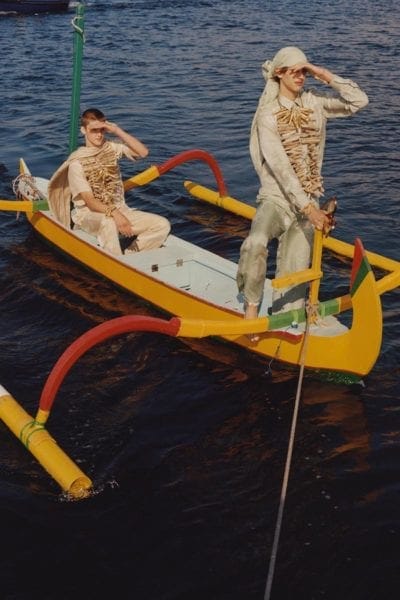 Loewe shows that a trip back to the unadulterated lair of childhood can be rewarding – and so very stylish. Let's get sailing.
---