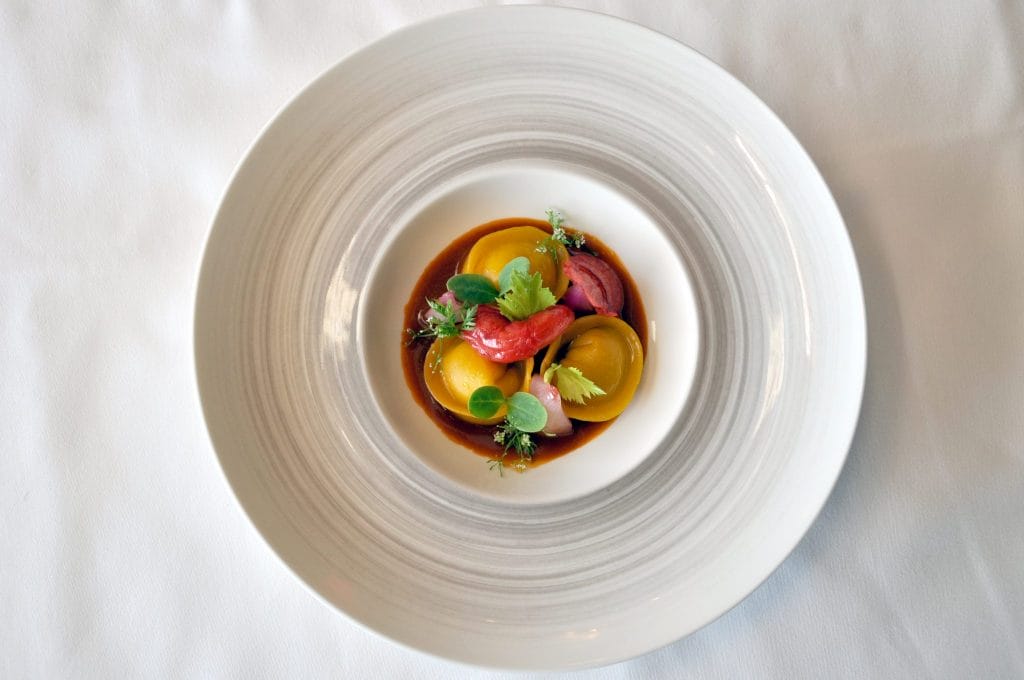 We are so spoilt for choice when it comes to food here in Singapore. Our diversity brings together the unique cuisines from across different lands and while embracing this assortment, we bring you three food places and events this week, each with very different concepts for you to explore and enjoy. From a heart plate of freshly grilled steak to a sizzling platter of roasted pork ribs to a pop-up chef dining series, don't miss a chance to enjoy your weekend to the fullest over good company and excellent food.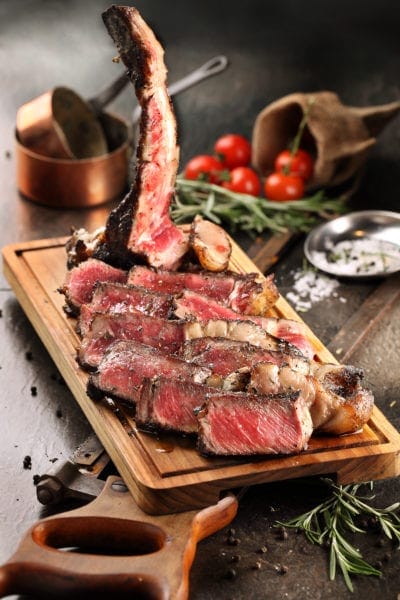 Great Lunch Steak Out
District 10 Bar & Grill, 3 Temasek Boulevard, Suntec City Mall #01-514, Singapore 038983
If you are a red meat fanatic searching for a venue to enjoy a hearty lunch with your colleagues, you might want to consider dropping by District 10 Bar & Grill for some freshly grilled steaks. This month, District 10 is offering a promotional lunch menu called the Great Lunch Steak Out. The set menu consists of a Fiorentina steak specially imported from the United States, seasoned with sea salt, pepper and extra virgin olive oil and carefully grilled over coal fire to get it done just right. Served on a platter in a large sharing portion, the tender beef seems to melt immediately into your mouth. In addition to the steak, you'll also have the choice to top up your meal with butter lettuce salad or the soup of the day for starters, along with a side of creamy truffle mash potatoes, cherry tomatoes or sautéed creamy baby spinach. Of course, no meal is ever complete without desserts, and at District 10 you'll only be able to find the best homemade sweet treats such as the Espresso Panna Cotta with Vanilla sauce, the Homemade Traditional Tiramisu and the ultimate classic Creme Brulee. The set lunch menu is available from Monday to Saturday, from 11.30am to 2.30pm.
Tel: 6822 2886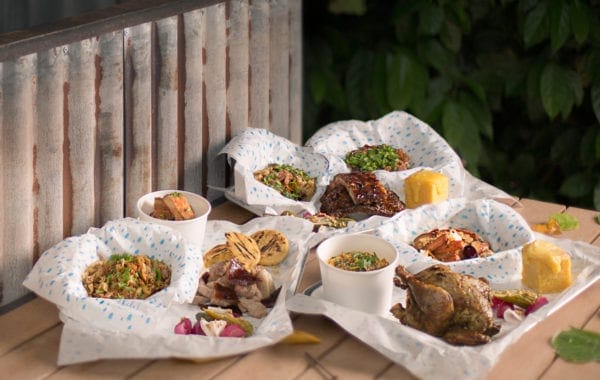 Camp Kilo Charcoal Club
Kilo, 66 Kampong Bugis #01-01, Singapore 338987
The lush green leaves marking the perimeters of Camp Kilo Charcoal Club are starkly reminiscent of the small cottage in Hansel and Gretel made of cakes, candies and everything sweet. The only difference, however, is that Camp Kilo offers some of the tastiest and heartiest meats in town. Canopied along the Kallang riverside, the newly opened roast joint brings you close to nature as you enjoy its raw sights and sounds in the open and outdoor setting. Birthed by the same founders behind Kilo restaurant and Grain Traders, Camp Kilo spreads the love of roast with a whole 30kg pig cooking on its spit in the backyard of the compound, giving pork lovers an obvious reason to head down and try the freshly roasted pork belly. Besides the hearty platters of roast pork, ribs and chicken, you would also probably get excited over the range of tasty side dishes, ranging from cornbread with honey butter to tom yam "cocido" beans. Never fear going thirsty with Camp Kilo's fun take on familiar tropical cocktails with an unexpected twist. With these hearty meats and cheeky drinks, Camp Kilo is the place to visit for a slow weekend with family and friends.
Tel: 6292 2306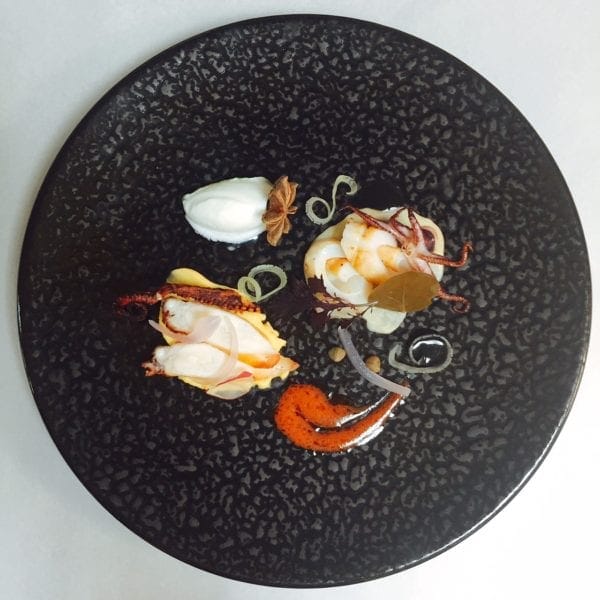 Epicurean Journeys Pop-Up Chef Dining Series
Okay, we admit, we're cheating a little bit on this one. This gourmet dining series doesn't happen across this weekend, but across the next week, but we thought we'd given you a little bit of a heads up before it began so that you can scramble to book your places. From the 30th of May to the 3rd of June this year, the Epicurean Journeys Pop-Up Chef Dining Series returns, bringing in five distinguished chefs to town. Hailing from The Luxury Collection Hotels in India, Italy, Thailand, Greece and Austria, these exceptional chefs will cater to those who hunger for travel, bringing with them the flavours distinct to their home countries as well as their hotel destinations, mapping a cross-continental gastronomic journey that is truly one of a kind. This year's line-up presents four exquisite six-course wine-pairing dinners with cuisines from India, by Corporate Chef Manjit Gill of ITC Luxury Collection Hotels in India (30th May); Italy, by Executive Chef Dario Parascandolo from Hotel Danieli (1st June); Thailand, by Executive Sous Chef Manachai Konkangplu  from Sheraton Grande Sukhumvit in Bangkok (2nd June); and Greece, by Executive Chef Sotiris Evangelou from Hotel Grande Bretagne in Athens (3rd June). Diners with a sweet tooth can also indulge in the Viennese Afternoon Tea signature to Hotel Bristol in Austria, presented by Executive Chef Manuel Gratzl (1st June and 3rd June). To book yourself a seat or get more information on these rare gourmet opportunities, visit www.epicureanjourneys.sg.  
—–
Text credit: Vincent Loh, Dewey Sim and Rachel Ang
---