Dedicate this weekend to celebrating the fact that you've already made it through two months into the new year. Congratulations! Now for another 10 more. Not to worry, we here at Men's Folio have sourced out some palatable and actually rather affordable delights to celebrate your survival thus far. Here are three dishes we think you would find worthwhile to check out across this weekend.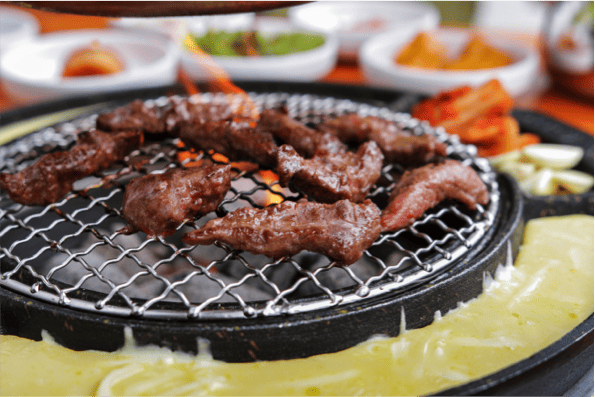 Korean Galmaegisal at Seorae Singapore
Located along the roads of Orchard Road in Plaza Singapura the highly anticipated Seorae Galmaegi has finally arrived in Singapore. Seorae has prided themselves with a back-to-basic philosophy, keeping things simple while providing top quality ingredients and products to their customers. Different from other Korean barbecues, Seorae offers a state-of-the-art Korean circular barbecue grill that provides a unique, authentic and kingly dining experience. Trying their signature Korean Galmaegisal is a must! Known as pork skirt meat, Galmaegisal is found between the ribs and the belly of the pig and formally exclusively available to the Royal Family of Korea. The meat is soft, tender and easy to eat. If you are craving for some Korean delights, Seorae is definitely worth a go!
Plaza Singapura, #02-01, 68 Orchard Road, Singapore 238839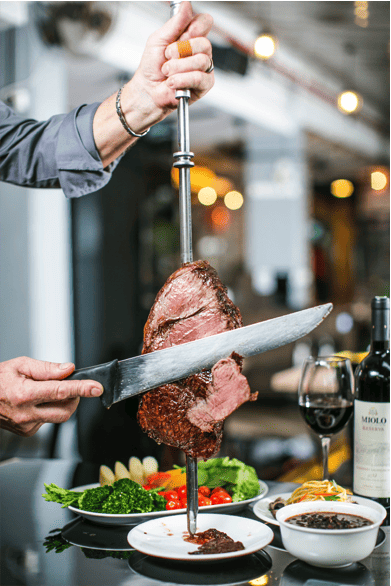 Beef Rump & Hump at Carne & Caipirinha
Indulge in an "all-you-can-eat" Brazilian meat buffet at Carne & Caipirinha, the only Brazilian restaurant in Singapore that uses charcoal fire to slow-roast their meats, which retains the meat's rich flavors while creating a smokey fragrance. Providing their customers with the finest, Carne & Caipirinha has imported all their meats from Brazil. Beef Rump Cap (Picanha) and Beef Hump (Cupim) are the restaurant's signature dishes.  Flavorful and tender, beef rump exudes a robust flavor that makes it irresistible for more, while the beef hump melts right in your mouth. Besides their roasted meats, Carne & Caipirinha also offers a wide variety – from gourmet salads, to pastas, to traditional Brazilian Feijoada (black bean stew). Additionally, for the next three to four months, each order of Carne & Caipirinha's carbonara pasta will be freshly tossed and cooked in a cheese wheel with three different alcohols . Additional flaming shots, called Firebombs, are also available. Situated at Sunset Way, the restaurant has an outdoor setting offering an alfresco dining with an authentic Brazilian dining experience. 
106 Sunset Way, Clementi Street 12 #01-50, Singapore 120106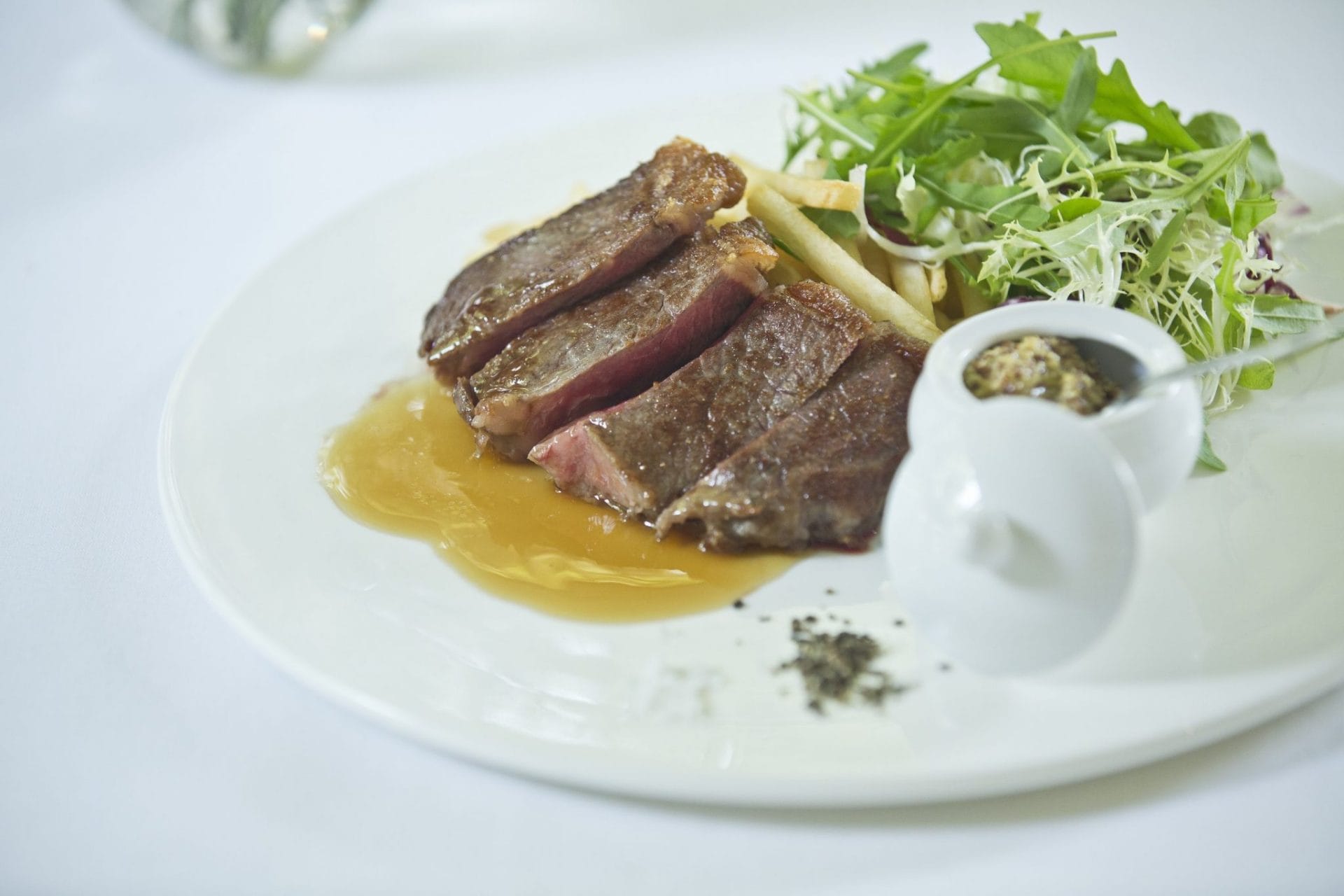 Steak 'n' Frites at Lewin Terrace
There's yet another reason to visit the colonial bungalow in the middle of Fort Canning Park. From now up till the 15th of March, Executive Chef Keisuke Matsumoto and his team are serving up his interesting take on the classic Steak 'n' Frites. Only available mouth-watering one-plate meal consists of a succulent Wagyu rump steak, served with perfectly cooked fries, an intriguing laksa pasta, and a small serve of beautifully flavourful veggies (if you're a fan of funghi, we strongly recommend saving the mushroom foryour last few mouthfuls). While we've heard whispers that this dish is being strongly considered as a permanent fixture on Lewin Terrace's menu, it would probably be a good idea to pay the restaurant a visit just in case it becomes a one-off showcase.
21 Lewin Terrace Singapore, Fort Canning Park, Singapore 179290
———
Text by: Vincent Loh and Rachel Ang
---