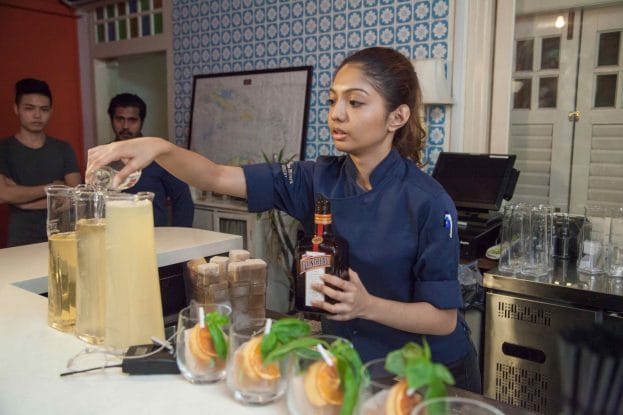 Besides being the only female finalist in the recent La Maison Cointreau finals, Reena Rivera was also probably the youngest bartender present in the upper room of Lime House, where the final round for the competition was held. And we're not just talking about her precious 22 years of age; compared to her peers, Rivera is practically a baby of a bartender, having only started her career with Club 39 in May last year under the tutelage of its head bartender, Mark Graham Thomas. However, this is the very same baby that managed to sweep the judges off their feet with her drinks to clinch the title of Singaporean winner of the La Maison Cointreau 2016, and will move on to the regional playing field very soon. 
Congratulations on winning the La Maison Cointreau 2016 cocktail competition!
Thank you! I had only been bartending for three months when my mentor Mark pushed me to compete to gain experience. I didn't go with the intention of winning, but to do my best and learn from everything.
Emerging as the Singapore champion is a pretty impressive feat, and you only started bartending last May!
It's really an honour for me to be representing Singapore in the Asia finals. I never expected myself to win but I'm glad that my hard work has paid off. To be honest ,even till now it hasn't sunk in yet and I'm still in awe and shock that I've won. I'm just really grateful for all the support I've been given not just from my family and friends, but also friends and members of the industry who have pushed and encouraged me from the beginning. It is truly a humbling experience to have pulled through this long way since I first started bartending.
How did you choose to come into bartending?
I started out working as a waitress and I got to watch the bartenders make drinks before I served them. I wanted to try it out for myself. While in culinary school, I saw how the chefs took simple ingredients and with art & science they created something so beautiful. The culinary lessons I received in school piqued my interest to start learning more about flavour pairings and different techniques. The most rewarding part was when you could see how happy your guests were after trying something that you've made with your own
hands. I'm glad that I've found a willing mentor to train and impart his knowledge to me.
What are some of the biggest challenges that you've faced since you began?
One of the biggest challenges I faced when working behind the bar was lifting the heavy stock boxes as well as shaking. I would end my shift with my muscles cramping. It took a while for my muscles to get used to all the heavy lifting and I practiced shaking in the gaps of free time that I had.
The bartending industry tends to be male-dominated. Have you ever found yourself at a disadvantage because of that? 
I believe that bartenders are all given an equal opportunity to work hard and prove their worth, eventually becoming successful on their own.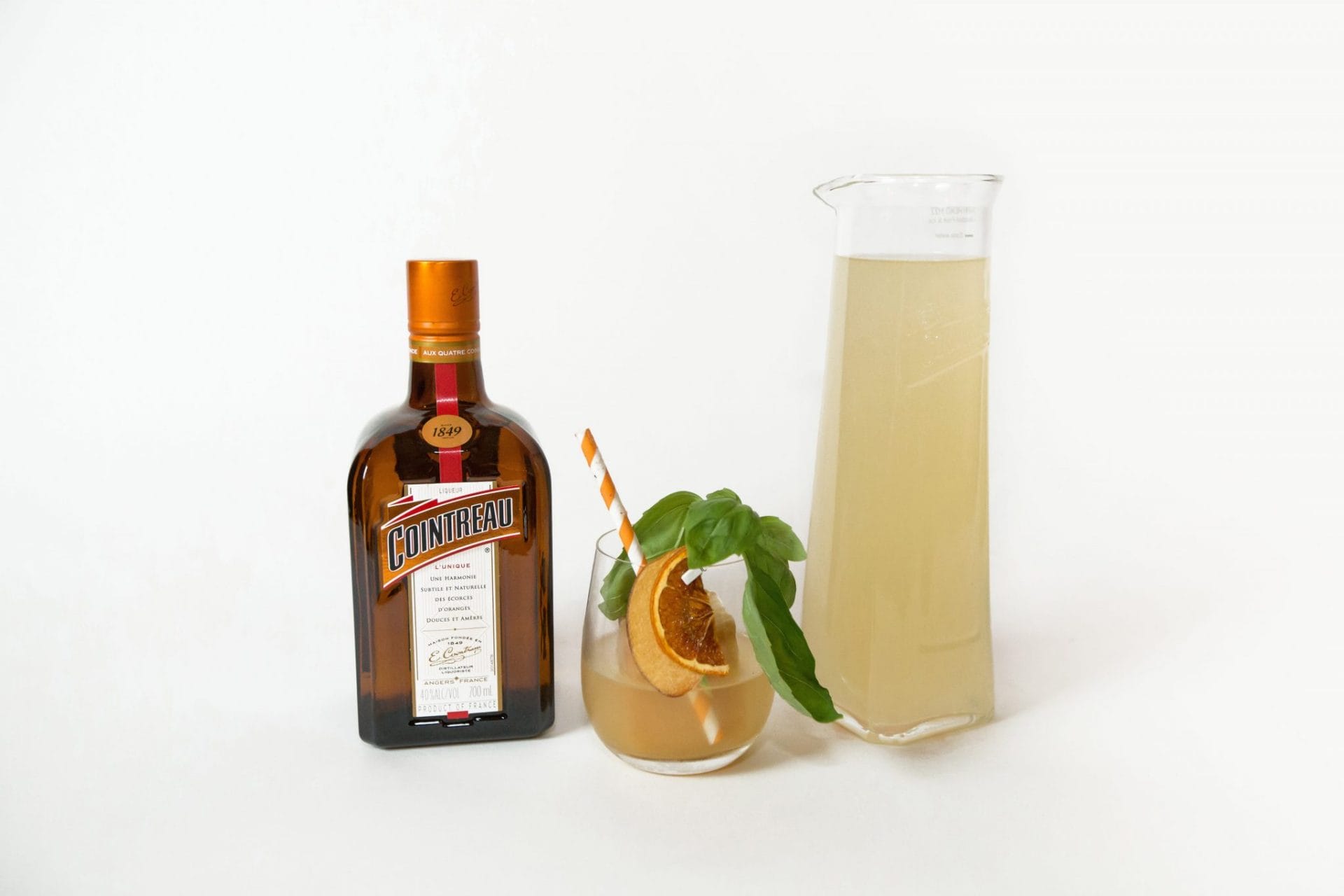 Your drink for the carafe challenge at the La Maison Cointreau Singapore finals, Giggle Water, was a hit among the crowd.
As the challenge's brief mentioned, carafe is a cockney slang for laugh. Hence I named my drink Giggle Water – a 1920s slang for alcohol. It's made up of Cointreau, Peach and Basil White Tea and flavoured ice made of peach purée, sweet vermouth and orange juice. As the drink sits and the ice melts, the flavours intensify and further complement the bittersweet notes of Cointreau. You could say it's comparable to the changing drink preferences of consumers – the first sip and the next sip five minutes later tastes pretty different. To me, it's the perfect party serve as it is simple, easy to put together, refreshing and fruity.
What are you expecting for the Asian league of the La Maison Cointreau competition?  
I honestly don't know what to expect for the final challenges. However, I'm excited to meet all the other bartenders that are representing their countries to exchange and share knowledge and experiences. I am definitely going to give my best!
---