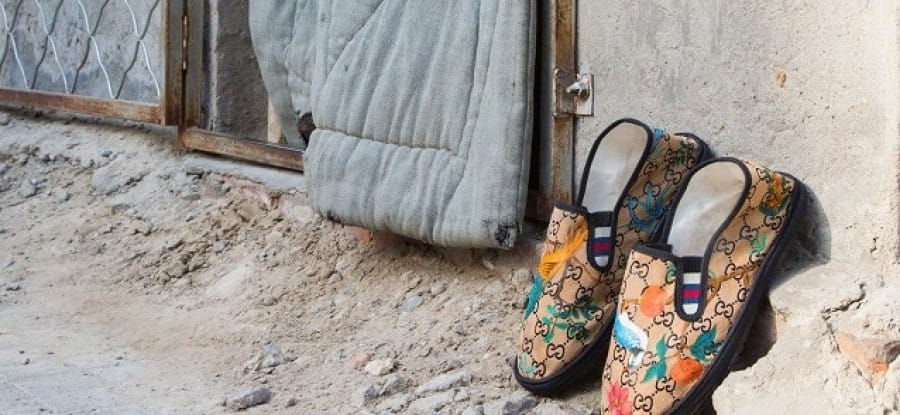 The second digital collaborative project by Gucci looks to Chinese Bird and Flower paintings of the 10th Century. The Gucci Tian pattern makes use of hummingbirds and butterflies sketched in fine calligraphic lines floating above a landscape of blooming flowers and tree branches, all set against the GG Supreme motif.
In #GucciGram Tian, curated by House Creative Director Alessandro Michele, Gucci has reached out to other artists to bring a fresh perspective to the Tian print through their own remixing. To return the pattern to its source, all contributors to this second edition are Asian, yet, at the same time, an appeal to nostalgia in the Tian design refers back to Western orientalist fantasies and 18th-century Chinoiserie. These are some of the artists involved in the project:
Cao Fei who participated in Gucci's No Longer / Not Yet exhibition in Shanghai last October, locates a pair of Tian slippers (that she herself created) in a rundown urban setting, contrasting centuries-old Bird and Flower art with today's industrialised China.
Cheng Ran, a specialist in multi-media video projects, presents a surly kitten with the Tian pattern swirling in the background.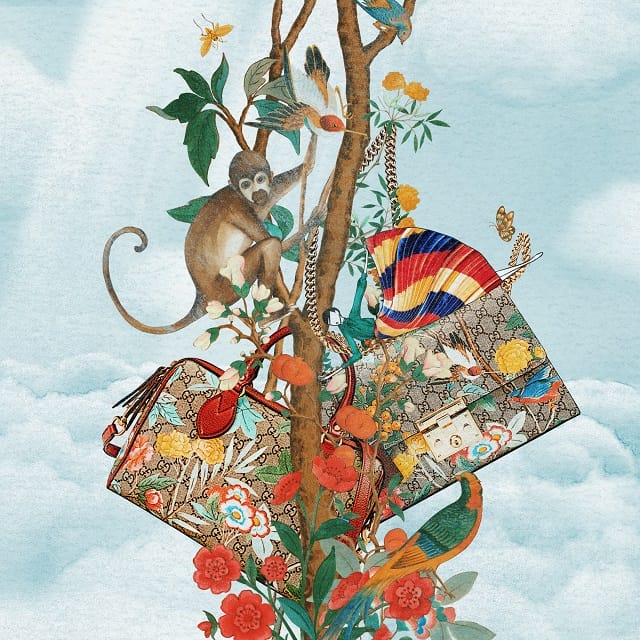 The Korea and Australia-based Jaesuk Kim highlights Tian in a whimsical design featuring his own illustration of a woman in a tree lounging over the House's Padlock bag.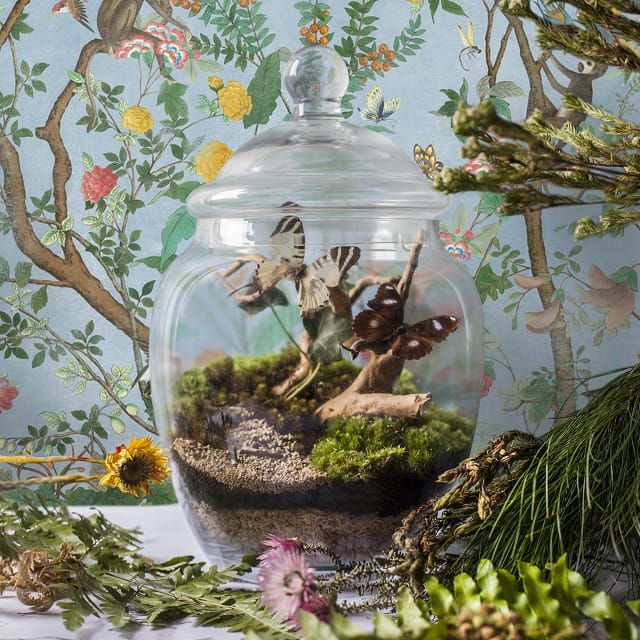 Charles Loh explores this theme even further by setting a terrarium in a landscape of real flowers and branches, all against a backdrop of the print, as if on a stage set.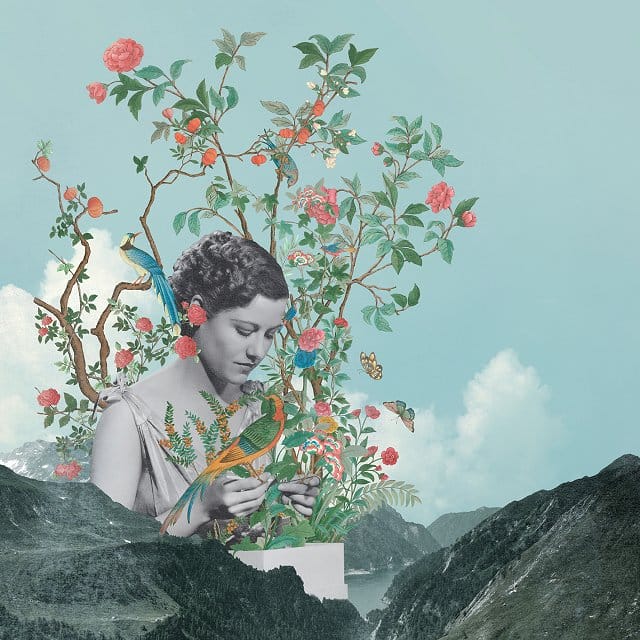 Indonesian Fajar P. Domingo slices the Tian print from its original design and pastes it into a new context, where a lady in black-and-white releases the pattern into a wide-open natural vista, allowing it to cover the world.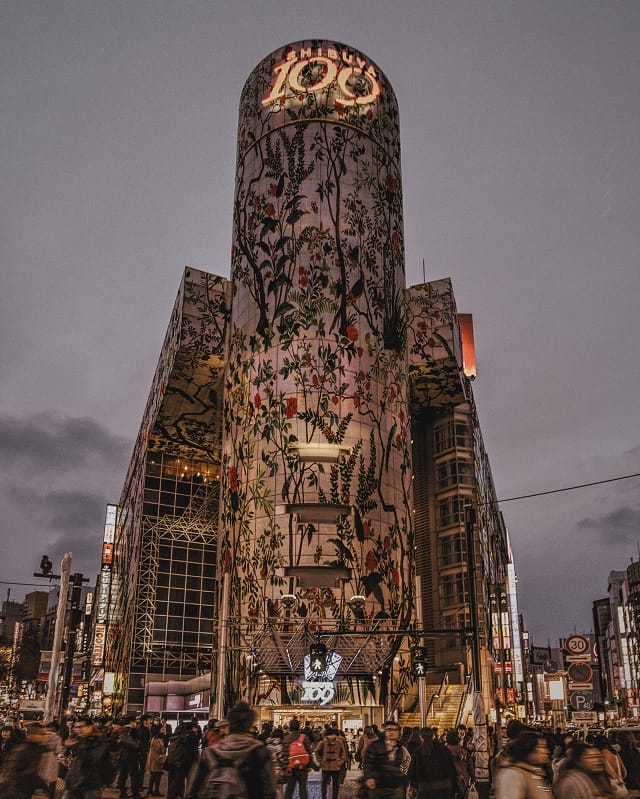 In Yoshito Hasaka's riff, we see what happens when the design escapes, turning entire Tokyo buildings into floral cascades. 
---