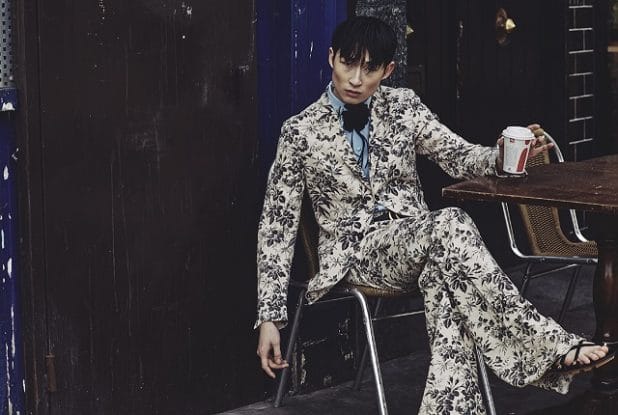 With this March Issue of Men's Folio, named the Fashion Issue, we take a look into the life of Korean model Sang Woo Kim who was raised on London and jumped straight into fashion by interning at Prada under public relations. Our feature takes a look at Sang's aspirations to be an artist, his navigation of life in London as a Korean-born citizen, and hiw views on his current career. To catch the feature, grab a copy of Men's Folio as soon as you can.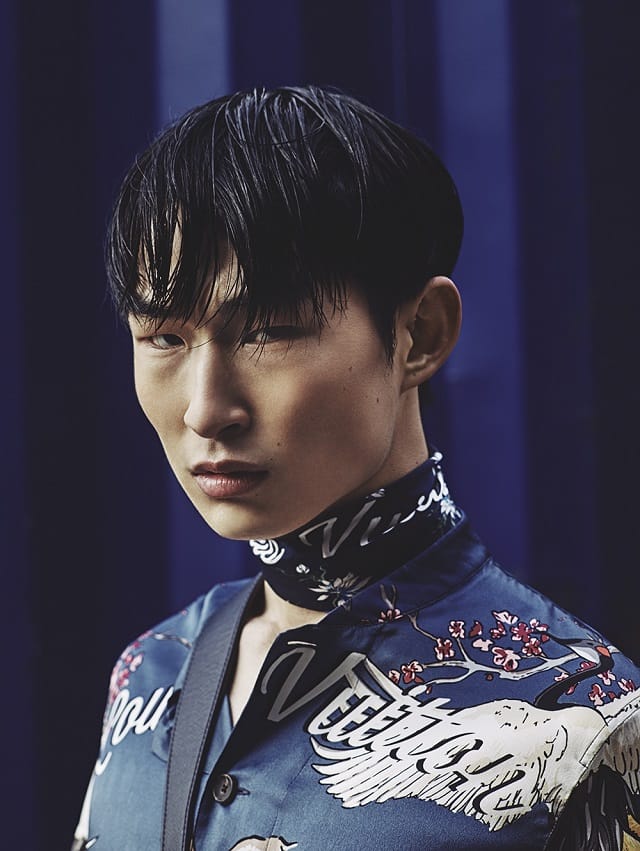 What prompted your start in modelling?
I studied at Central Saint Martins and many of the fashion students were friends who asked if I could model for their projects and assignments. This became a regular occurrence and a friend of mine, who was a photographer, urged me to walk into a modelling agency. Everything else happened quite naturally right after.
How did your love for painting come about?
To be honest, I love painting ever since I can remember. It's always been a part of my life, so I cannot imagine living without it. Modelling is hardly my lifelong goal as I've always wanted to be an artist who thrives in different disciplines such as drawing and photography. I'm just lucky that fashion modelling came about without me having to think about it The fact that it blew up into something bigger than I can ever imagine is a plus. The challenge in the future is to achieve similar success as an artist, which will be challenging and exciting in equal measures.
Art and fashion seems to influence one another, if you have the option to work on a project combining both, what would it be?
I would love to work and collaborate with my university mates. It is so refreshing and exciting to see them branching into the industry and working in the same field in different capacities. I would love to create an ecosystem for all of us to be able to work and collaborate constantly on different projects
---