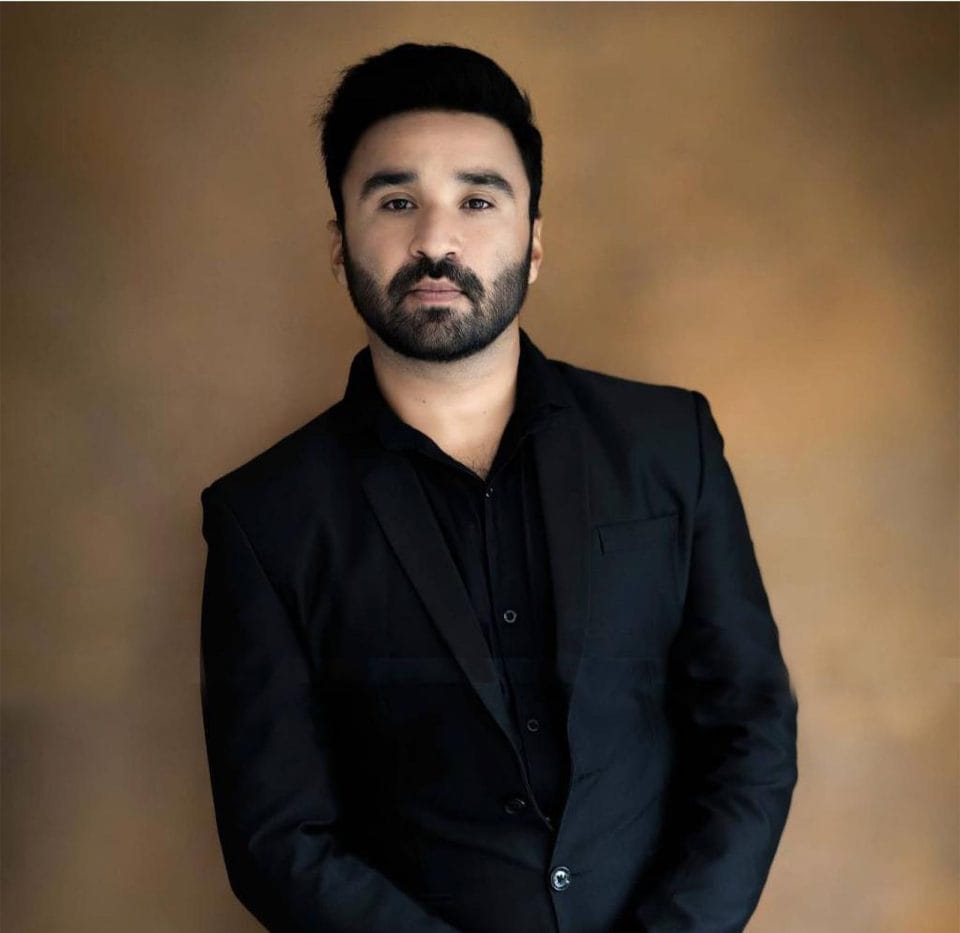 Re-envisioning tales and fables in a Broadway musical form requires a lot of imagination, especially when you are doing it in Bollywood. The stories told are either centuries old, written into many books, or refreshed in multitudes of ways as full-length pictures throughout the industry's different cinematic eras. For choreographer Devendra Singh however, this was an opportunity to play and explore the limits of the familiar — especially when the story in question is Devdas, a Bengali romance novel written by Sarat Chandra Chattopadhyay and undoubtedly the most filmed non-epic story in India.
The story depicts a tragic love triangle linking Devdas, an archetypal lover in separation; Parvati or Paro, his forbidden childhood love; and Chandramukhi, a reformed courtesan. While Devdas goes away for a couple of years to live and study in the city of Calcutta (now Kolkata) in the original story, the musical and some films see Devdas go to London for his studies instead and return as a wealthy lawyer. He returns home to marry his childhood friend but is faced with his own family's rejection of the marital union from a mismatch of class; this leads to a descent into alcoholism, emotional deterioration, and seeking refuge in the golden-hearted courtesan Chandramukhi.
It's a curse and a blessing when Bollywood films are inherently imbued with the colours of both song and dance, and the task is to translate those into an all-new Broadway musical version (with new songs and new dances) that will go on to travel internationally. In this specific case, Devdas even has a particularly popular adaptation that starred A-listers like Shah Rukh Khan and Aishwarya Rai. So for Devdas — The Musical (which made its international debut in Singapore last month), choreographer Devendra decided to change things up a bit. Read on to learn more about his journey as a seasoned Bollywood movement director, the adaptation process from book to film and then to musical, and what working with the star-studded cast of the Devdas — The Musical was like.
Hi Devendra (Debu)! Can you describe what you do for a living in 10 or less words?
I am a dance choreographer in the Bollywood industry.
How did your journey in dance begin?
My journey began really young. My love for dance was inspired particularly by watching Govinda — a famous actor in India known for his dancing skills — in movies on TV. He was one of my biggest inspirations growing up.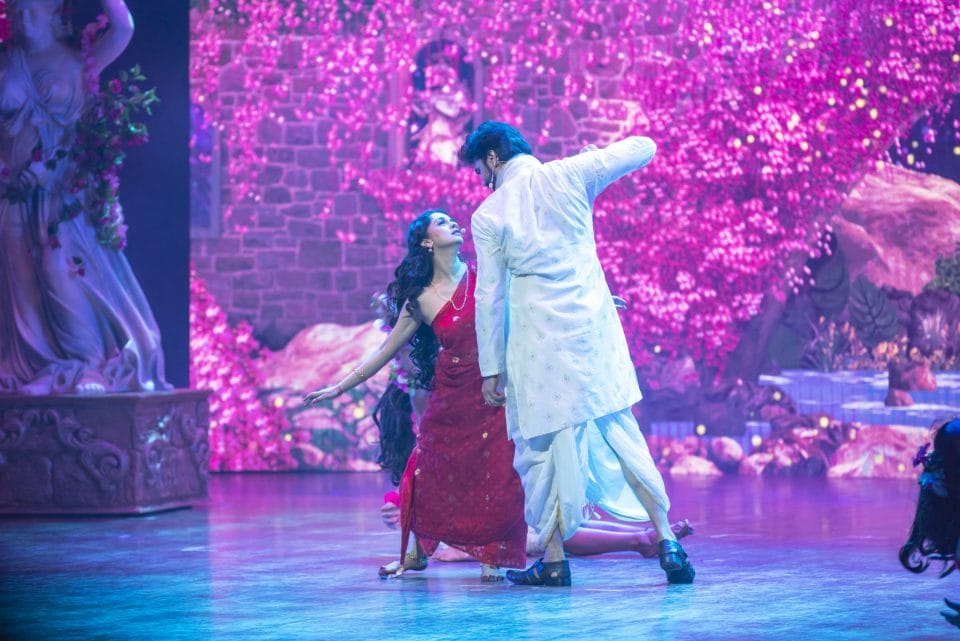 What led you to choreography?
From a young age, and even now, dancing has always made me feel happy. When I perform, I give my all to performances — and the more I performed, the more I started getting creative ideas and choreographies in my head. So it was a very natural progression for me to become a choreographer to bring all these visions to life. 
Do you have a preference for performing, choreographing or teaching? Why?
I'm always a performer first. Even when I teach my choreographies, I perform them with passion. That being said, being a choreographer for multiple big shows is extremely fulfilling since I get to do what I love and share it with so many people on such a scale.
How did you translate the text of an epic like Devdas into movement?
Bringing Devdas to life as a choreographer was definitely a difficult task. But I primarily work with the emotion of a song when it comes to crafting my choreographies. Similarly, with Devdas, I kept the essence of each number intact, but I was sure to bring a bit of a twist of my own.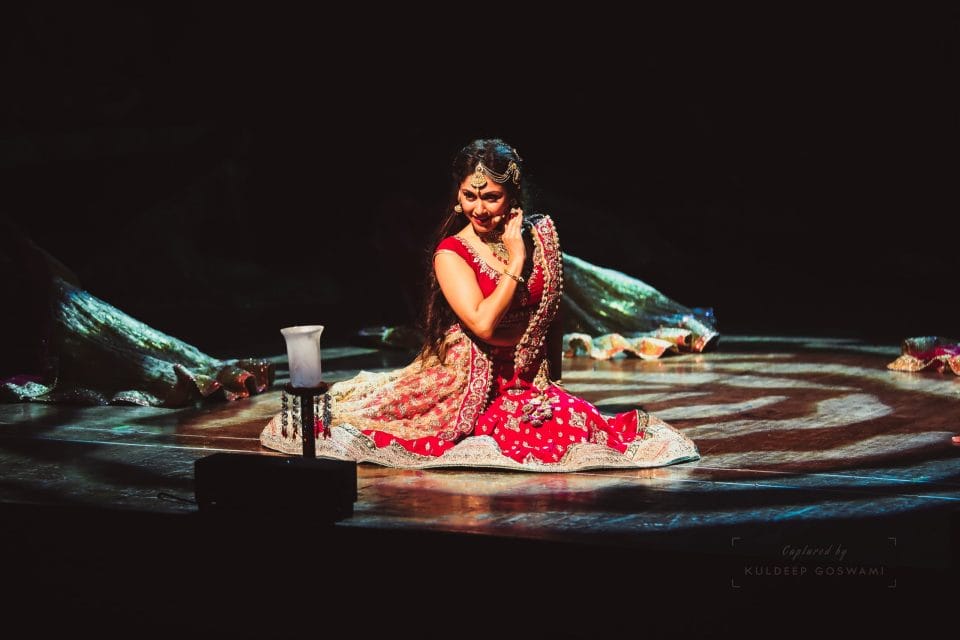 Which Indian classical dance styles did you choose to include? Why did you choose to incorporate Indian classical dance with contemporary dance in the choreography?
We have kept an essence of kathak (one of the eight major forms of Indian classical dance) and semi-classical because that is best used to express and bring to life some of the brilliant compositions in the musical. But you'll also see some elements of contemporary dance because that style brings some magic of free-flowing movements and that effortlessly carry out the performers' emotions through dance.
How about the process? I'm sure you have to take into account the script and score of the musical, and music can be an especially big factor in informing how one moves. How does that all factor in when choreographed this time? How collaborative was the process?
I think before doing a choreography, every choreographer needs to understand the backstory of what is happening before and after the song. Is it happy, sad or romantic? Every actor also has a different energy that they bring to a piece. The choreography is then curated in a way to keep the actors in their most natural element — in regards to movement — and the dancers help to accentuate all the emotions through their skill set.
What do you think are the pros and cons of interpreting an iconic epic like Devdas into a Broadway-style production?
I'd say everything is a pro! It's important to keep the entertainment factor alive when it comes to a musical, especially one from Bollywood. And I'd say that Devdas has that in scores. From the glamorous costumes and fabulous dancers to the incredible interpretation of each character by our supremely talented actors, I'd say we have all the ingredients for an incredible adaptation! 
What was working with the star-studded cast of Devdas — The Musical like? Were there any interesting episodes you could share about?
Working with the actors has been a really rewarding and satisfying journey. I have to say that each actor brings a lot of different and exciting things to the table. All the actors allow their bodies to emote a lot, so I'm delighted to see that even their smallest expression in between the dance elevates the pieces I've created. They have worked incredibly hard, and I have been so lucky to work with a cast so eager to learn and dance their heart out!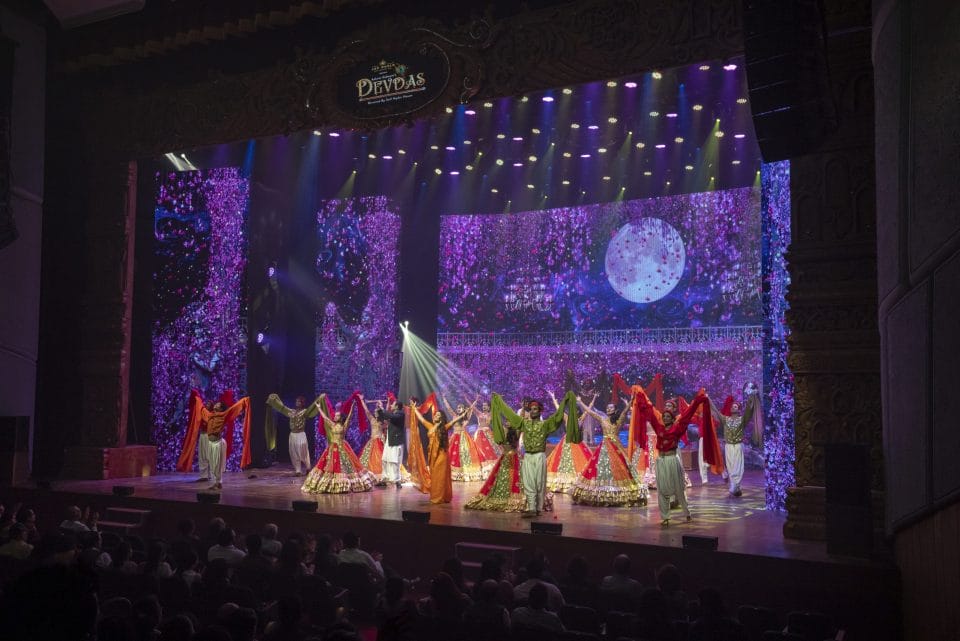 Last but not least, what song or album has been on your heavy rotation?
Definitely the soundtrack to the musical. Aside from using songs from the film, this production has made some original tracks. And those songs are so impressive; I wish they were a part of the movie so the world could hear them!
---
RELATED ARTICLES