Photo credit Johnston Lim, all other images of The State of Print courtesy of DesignSingapore Council. 
"Evolution, not Revolution. Co-existence, not Insularity." says Jiahui Tan, the curator of The State of Print, and Founder and Creative Director of Fable. 
During the pandemic in 2020, I was feeling so cooped up at home I decided to head to Basheer Graphic Books to buy some books. I started chatting with Nasser (the boss himself) whom I have known for a long time to do something fun together that involved augmented reality to drive more traffic to the bookstore. Much to our delight, that project, which was the first iteration of The State of Print, was a success as it was fun and brought traffic and sales to Basheer. The initiative was also picked up by quite a few international media platforms. 
Fast forward to 2021, we started discussions with DesignSingapore Council to bring it (the initiative) to National Design Centre on a bigger scale. This time around, I wanted to involve more local brands that everyone is familiar with, international collaborators, and showcase winning works from the D&AD Awards in Singapore. It is important to see a coming together of Singapore and the world. I think the state of print in Singapore is very alive.
It has just evolved from mass media to self-actualisation and independent consumption. Annual reports are now mostly digital. But we have nice independent magazines and printed matter everywhere that fuels the soul of the creative industry. It depends on how one views the word 'state': is it commercial or emotional? That said, it is quite funny and ironic that I sometimes see people who fight for print lamenting about the reality and state of print on social media. Oh, the irony!
The cause for the decline of print in Singapore is due to something we all know: social media. In the past, print was the way to connect people. You read a nice article about a feature and you try to get in touch with the person, maybe, through an event. Now, you can just "add as friend" or "follow" the person or company, and everyone becomes "friends". Whether the friendship is real or not is another matter. Print has lost its role as the bridge of networking due to social media. The way we consume media has also accelerated.
Many of us (not myself) prefer to scroll endlessly and mindlessly through a feed instead of subscribing to well-crafted editorial pieces. Memes, gifs, and other forms of in-between expression have overtaken traditional communication.With that said, I embraced phone apps quite early and jumped onto the bandwagon of connectivity, digitalisation, and technology. I owned Apple products since 2001 before Apple established much of its presence in Southeast Asia. I also got on social media quite early and made many friends. The thing is: the more I used social media (including all the frivolous and gimmicky functions), the more I felt that the friendships were not real. I feel that a "like", comment, story, or reply cannot replace real connection.
I work with many young people andI realised many of them cannot make a phone call nowadays.I have interns texting me when I am sitting a metre in front of them. The thing is, they text me jumping frog gifs and memes when I am trying to critique their designs. I don't get it. What is the world coming to? We have become so connected digitally, that we have forgotten that humans are very basic, primal beings. Tonality, eye contact, body language, volume, gestures, and every other kind of animalistic communicative behaviour cannot be easily replaced by a 'thumbs up' or 'heart'.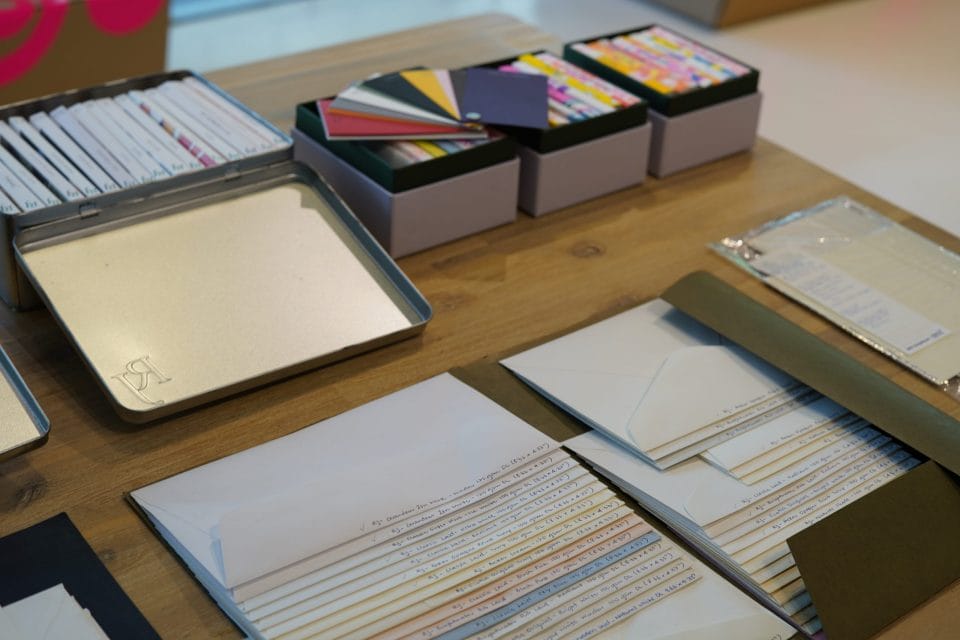 I don't think it is about saving the medium of print here in Singapore. I think it is about co-existence. I do think by now that the conversation has evolved from 'is print going to die' to 'print will not die'. The question is how can everyone live together? One example is photography and illustration. Good magazines and the graphic designers who work on them knowhow to utilise both beautiful imagery and illustration together. One need not replace another.
Brands should by now realise that print gives materiality and tactility. Humans have different senses and we should try to engage them simultaneously or at different times. Brands can learn to utilise the power of touch, as well as sight.A good brand sees further than jumping onto the bandwagon of moving everything onto a screen. We can never replace packaging design and its materiality. Printed matter, apart from curated publishing, usually gives people a start and end compared to mindless, endless scrolling. Over-consumption is making a lot of people turn back to print. We want control. The digital realm is giving us anything but.
At Fable, we don't put much of our work online.Sometimes, people ask me why we do not update our website and it's mainly because I am lazy and too busy. The reality is that print work is less than 20% of our portfolio. It has decreased tremendously over the years because clients are all going digital. I am still a sucker for print so I do push for printed matter if the situation calls for it. However, I do not think everything needs to be printed.
There sometimes can be much unnecessary printed waste as well.That said, I am a designer at heart and by training, so print will always be my darling. We try to work with arts and cultural institutions because I sometimes feel they appreciate print more. And of course, they let us push our boundaries more. Check out @meantime.zine! Printed matter lives on a canvas. Unlike digital mediums, a printed canvas is finite and defined. It cannot be scaled up or zoomed in like a phone screen. This is where control and refinement are very important.
Margins, negative space, materiality and tactility are all elements that live on printed matter that can deliver a brand's vision. How a designer chooses to work with the typography and graphic elements on that canvas is where the possibilities become infinite.We are fundamentally a creative studio that works for clients to fulfil the brief and project intent. We mustn't confine ourselves to any particular industry so that we can learn more things and get educated on different industries. I always preach 'width before depth'. We do a lot of research and experimentation before commencement. Refinement comes next and then we dive deep.
The design process is fluid and open-minded.Everyone has a say and can have a go at things, the conversation is always about how to make the project better. I usually have the final say on FA (final artwork) but you know what clients can be like. It might end up as FA_FA_FA_FA, so cue the whiskey shots and let's go! The biggest difference between pulp and pixel is control. Pulp is a representation of control, from choosing the paper or other material, the size, layout, font size, grid systems, pagination, you name it. People think a book is nice to browse and nicely laid out and that is it. They often forget that everything is orchestrated. Pixels usually are out of control.
At The State of Print, we wanted to let people browse a variety of printed matter from award-winning books, funky print effects, traditional letterpress, Risograph prints, limited-edition bounded books, etc. We have an open space in the main atrium of National Design Centre, as well as an introspective but cosy space at the gallery.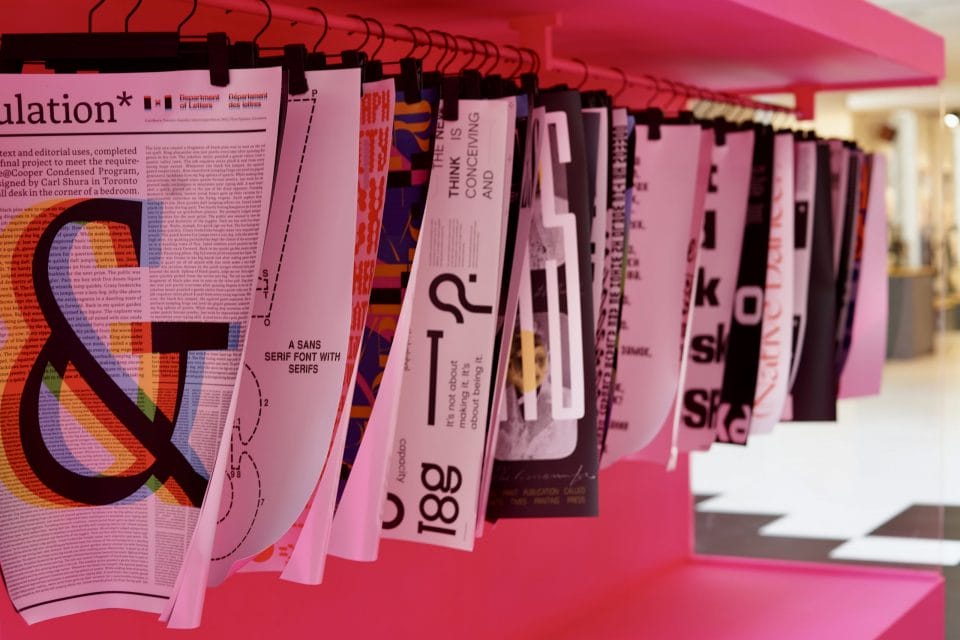 We hope more people (especially the younger ones ) realise that taking a book and sitting down to be lost in it can be more precious than mindlessly scrolling through social media.I wanted to bring winning works from the D&AD Awards to Singapore to showcase design excellence.TypesettingSG is an old friend who is displaying his priceless objects and 'relics'. Kin Yiap has loads of unique printed matter that is extremely rare in Singapore. Accidental Pirate is meant to educate and remind people that just because something is accessible online, it does not mean that we have permission to use it. It reads as authoritative but we tried to design it in amore lighthearted way.
DECK champions photography (which is like a cousin of print) and they are raising funds for their building so we should help. E-waste is very under-spoken so we should stop thinking computers create lesser waste than paper. At HEY HEY HEY, we collaborated with Hey, You GotMail (a young social enterprise) and artists to create limited edition Risograph-printed postcards. We invite visitors to write messages which will be sent to elderly folk who are less (or not at all) exposed to social media – fusing the young and old; coding and print; showing that Gen Zs have both the heart and the art.Impossible Bookstore is a curated take by Basheeron what still interests designers nowadays, alongside a bunch of big publishers and braille books to allow people to feel them.
Think Pieces (full-length ones published on https://thestateofprint.xyz/) are super important for people who love long-form writing and deep opinion editorials. KineticTypography is an indulgent corner to see how typography (which began as a static form) has proliferated and evolved into something super animated nowadays on digital mediums. The Diary of Jane is very special and precious because Jane from RJ Paper is a friend from even before I started Fable, and is now a close partner. They have their own special section within the exhibition.
It is very important to share their story from an emotive point of view because they have done so many good and significant things for the industry.The curation of the exhibition is both intentional and organic because it is a mix of education, emotion, and generations.I don't like to follow trends. But what is a trend nowadays? Something on social media? We are very typography-led so we wanted to create a visual for the exhibition that I'd like to call Maximum Typography: a fusion of different typefaces together. Some were created by our friends that we really love, while others were created by us at Fable. Will it be out of trend one day? Let's see.
As for the colour palette — black and pink sound good if you know what I mean.I hope that visitors experience the exhibition, connect with it emotionally, and come away with the notion that 'The Future of Print is Ours to Write' – as is quoted on one of the walls.
The State of Print is currently running at the National Design Centre till 31 July 2022.
---
RELATED ARTICLES