Bottega Veneta teases the wait for Chinese New Year and Valentine's Day with a playful release of The Canine Collection. 
The capsule consists of a range of leather wallets, pouches, key holders and phone covers dedicated to man's best friend. If you're inclined towards auspicious meanings, the Chinese regard the animal as a symbol of fortune — labradors, poodles and chihuahuas, each and everyone one of them.
The mutt motifs are embellished in serigraphic prints in gold or white, and designed in the brand's signature Intrecciato weave. Phone covers are graced with a puppy playing with a butterfly — a nod to Bottega Veneta's signature motif.
The Canine Collection will be available in Bottega Veneta stores later this month.
See the full collection below.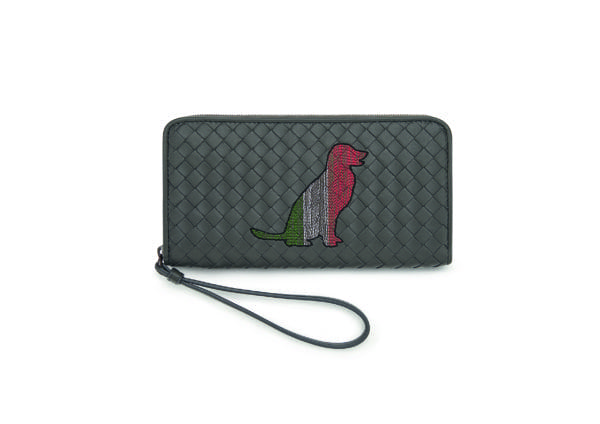 ---
Luxify listings
Powered by