To celebrate its 15th anniversary, STPI – Creative Workshop and Gallery is mounting for its annual special exhibition, running till 9 Sep. On display will be 35 works by the renowned British artist from the National Collection.
Born in Bradford in 1937, Hockney studied at the Bradford School of Art, then the Royal College of Art, graduating in 1962. In 1991, he was elected to the Royal Academy of Arts and in 2012, the Queen appointed him a member of the Order of Merit. This year, Hockney celebrates his 80th birthday, and there are major institutional retrospectives at National Gallery of Victoria and Tate Britain back at home, as well as Centre Pompidou in Paris and the Metropolitan Museum of Art in New York.
STPI's annual special exhibitions present works in print and paper created by significant figures in art history to local audiences. "David Hockney is one such exemplary figure who produced significant prints, pushing technical boundaries with printer Kenneth Tyler back in the day, and remains exceptional today in his bold experiments with different mediums that include technology" says Tessa Chung, who curated the exhibition. "Naturally, his inventiveness and zeal is something that resonates with the spirit of what we do at STPI, so it's fitting that we present him this year on our 15th anniversary."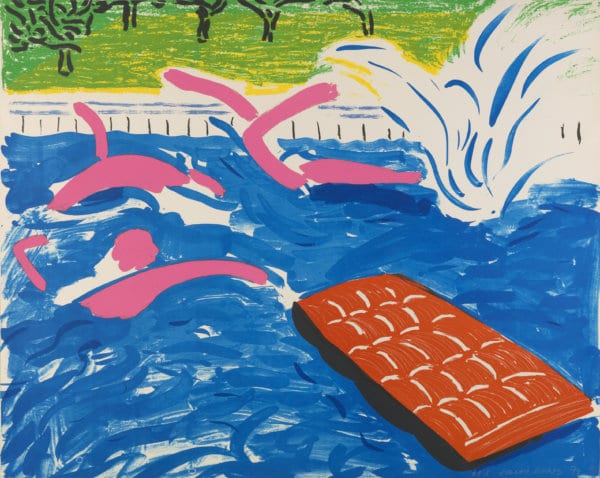 "The works in the show highlight his point of view: that of the multiple perspective, due to his distrust in the camera's viewpoint, which is a static vanishing point," says Chung. "Though that may be the way the world has been conditioned to see, Hockney believed it to be insufficient as truthful representation of time and space. As such, the works in the show were chosen to illustrate the way Hockney portrayed his subjects through this specific lens."
Highlights from the show, which focuses on Hockney's work as a printmaker, include multi-viewpoint prints from the 'Moving Focus' series created in the mid-1980s, considered the most ambitious project attempted with Tyler, apart from 'Paper Pools' (1978). Chung notes, "It was with the 'Moving Focus' works that Hockney and Tyler pushed technical protocols, enabling Hockney to work en plein air, which was unheard of where the development of prints was concerned."
There are also prints from the 1990s which will be exhibited in Singapore for the first time. "They may seem removed from his entire body of work, but they do well to show the development of Hockney's enquiry, for if conventional perspective detached the viewer from the work, these abstract landscapes served to draw the viewer right in," comments Chung.
This is an excerpt of an article written by Nadya Wang. Discover the best of lifestyle this month in the September issue of Men's Folio, out now.
---
Luxify listings
Powered by