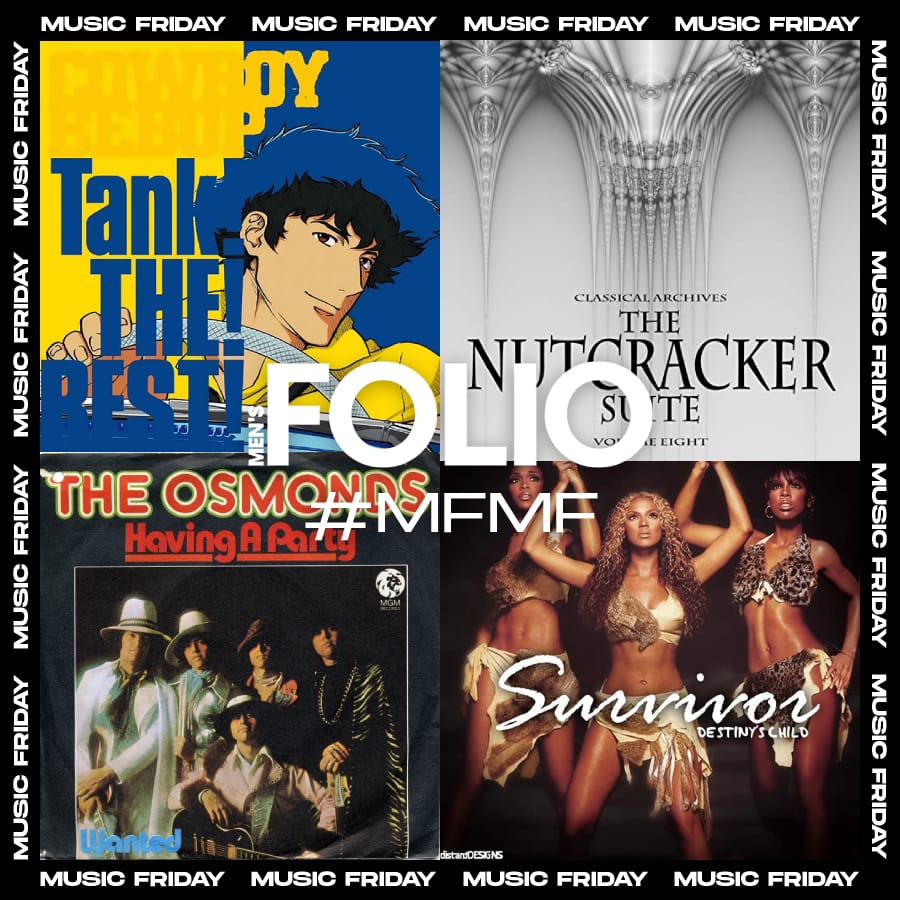 Wow, it's been a while since we did our usual MFMF column but in honesty, we've been busy. Like, forgetting our skincare routine or missing out on the hot goss busy. Never the less, we're back and ready to talk about some tunes so here, my self actualisation playlist.
You might wonder, "Gee, have the synapses in Bryan's brain stopped firing off properly?" but I was quite obsessed with Carl Jung when I was 10 years old courtesy of my psychologist aunt. After all, she thought me that "true sovereignity lies within the people", "I shouldn't use my double Y-chromosomes for gender advantange at work" and most importantly that "being self actualised is to be content." No idea what she's talking about with the latter but here, some tunes that tickle my cerebral cortext to fire me up.
Cowboy Bebop — Tank

If I was lying on a bed, strapped to a life machine (is that what they call it?) and the doctors told me I had 3:31 minutes left to live…I would ask them to play this song. Frankly, the Netflix live action series feels like a bunch of enthusiastic cosplayers putting on a skit but I'm so glad they kept the original music. There really is something about a saxophone solo that gets my gears going. Spoiler alert: it starts at 1.46.
Destiny's Child — Survivor

For some odd reason, I was always the Kelly when I hung out with my two other friends in primary school. Fyi, the Beyoncé went to rehab twice and the Michelle is somewhere in New York where he is lovingly married and living in a pre-war brown stone apartment. As for me? I'm still bopping to this track and wondering if the sometimes low dose of serotonin in my brains can be attributed to my aunt. Word of advice: never trust Jungian psychologists!
The Osmonds — Having a Party

This my friends, is what my last five brain cells do at the end of a work day. It was also used in an episode of Sex Education and would I achieve self actualisation as a late 20's adult if the show came out during my formative years? I highly think so but until then, this song is at the top of my playlist. In fact, I think The Osmonds are one of the best dressed groups of all time. I mean…those boot cut jeans and spangly jackets…
Vivaldi — Concerto No. 4 in f minor, Op. 8, RV 297, 'Winter'

I was placed into a "Gifted Class" when I was in Primary School (fun fact: it was just because I was failing math and needed an extra period to revise it) and my fellow classmate at the time was a violin prodigy so… you get the drift. He might be a performer now with the Singapore Symphony Orchestra but he'll always be bionater-breathing-through-the-mouth Brandon to me. Other than that, this portion of Vivaldi's iconic concerto slaps hard. I'm actuallly wishing Balenciaga uses it for a couture show.
Once you're done with my self actualisation playlist, click here to catch up with our December/January 2022 issue! 
---