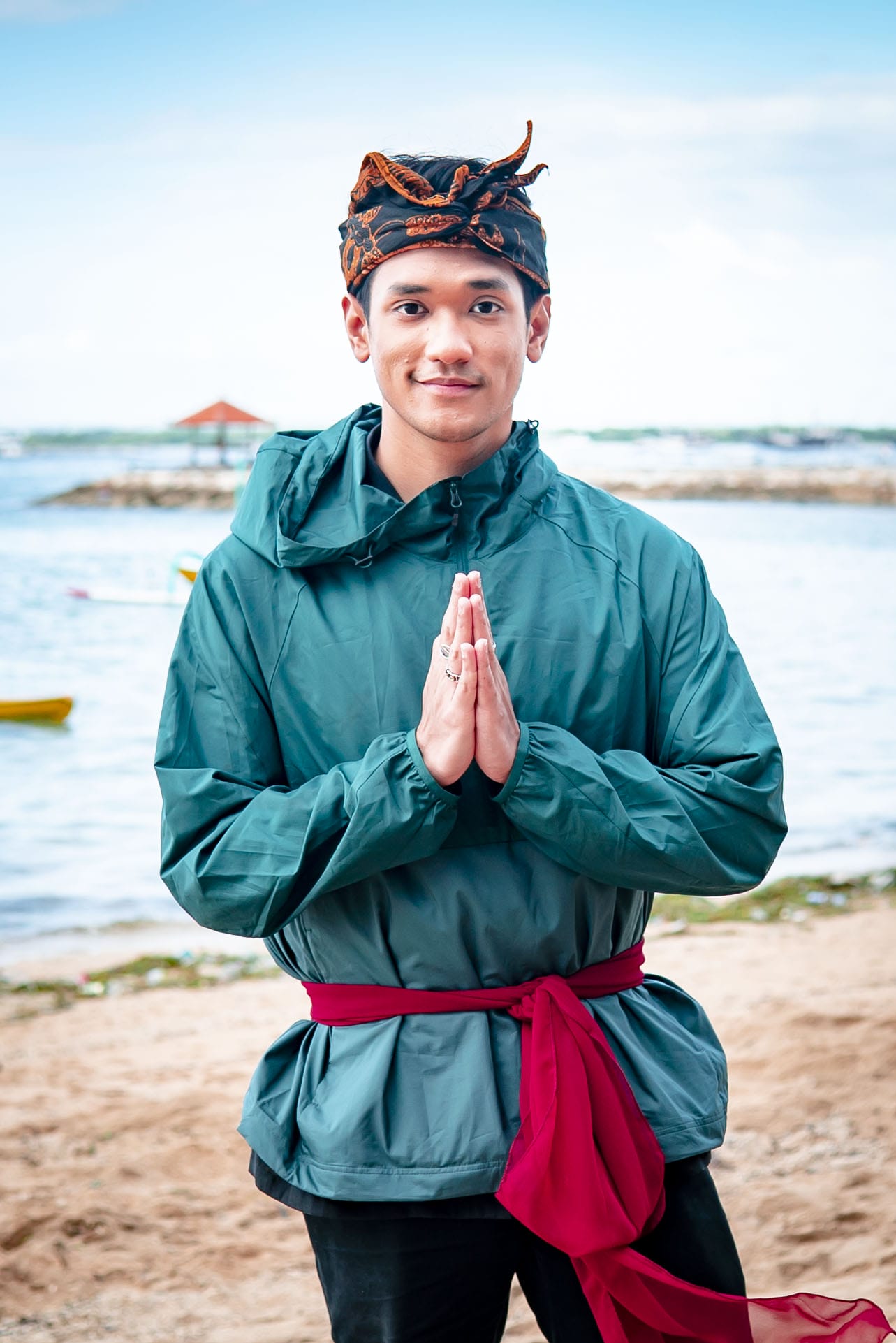 Photo credit of Afgan, AXN Asia
Technically speaking, Indonesia is more than just the trifecta of Jakarta, Bali and Batam. It has 270.2 million people, 17,508 islands and 34 provinces but for AXN Ultimate Challenge Indonesia (Afgan who is an actor and award-winning singer-songwriter also happens to star on it), the focus is on some of the country's more scenic places.
Here, Afgan takes us through his experiences.

Hello Afgan, I usually open interviews with people I've never spoken to with this question: can you perhaps, pitch AXN Ultimate Challenge in 10 words or less?
Afgansyah Reza: A fun filled adventure, cultural, beautiful scenery of Indonesia.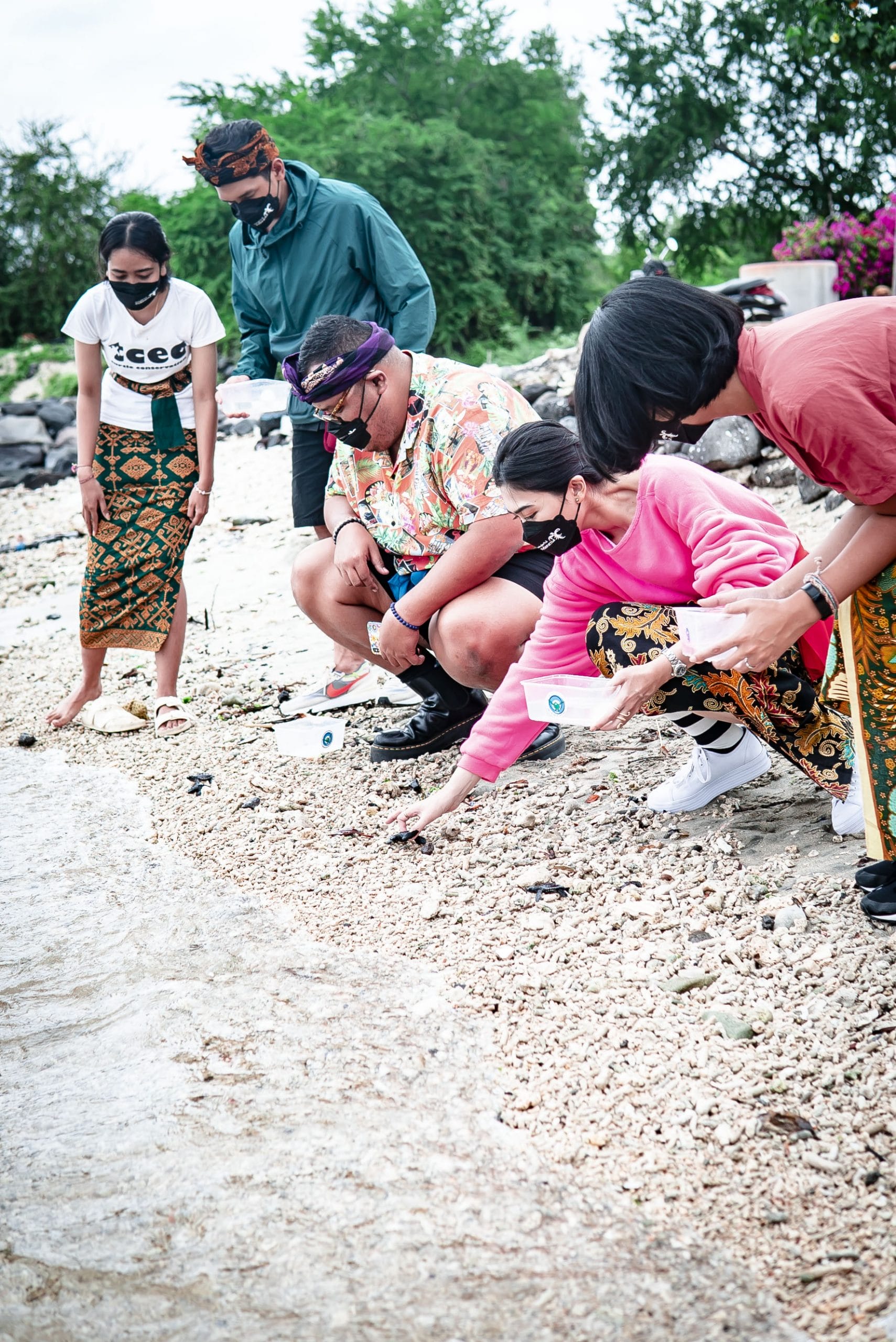 What was the push factor for you to appear on AXN Ultimate Challenge? What did the producer say for you to go "hell yeah, let's do this!!"
Afgansyah Reza: I think it was because of the pandemic. This past one and a half years have been quite rough for all of us. For me as well, since I'm used to travelling so often and I've been forced to stay in one place for the last two years. Once I got the offer, it was kind of a no-brainer for me because I get to travel to the three most beautiful spots in Indonesia with my best friends and we get to do fun challenges.
I've always wanted to do something that I have never done before, and this is one of those things. 

About Labuan Bajo, can you tell us an interesting experience you had in the region?
Afgansyah Reza: In Labuan Bajo, I think the most interesting experience was when we were enjoying the sunset in the Pinisi Ship. It was a huge ship with a lot of rooms and being in that environment for me is just so relaxing, especially when you're in the ocean. It was breathtaking actually and it's the first time I had ever tried that and of course I want to do it again next time, hopefully with my family. I think also when we went to Pulau Komodo, I got to see Komodo Dragons in real life, and I've always wanted to do that, it was in my bucket list and it came true because of this trip therefore I'm so grateful for this opportunity.

What about Madalika then?
Afgansyah Reza: Madalika… It was so beautiful as well. We got to enjoy the sunset from on top of a hill, which was a very iconic hill there. I was so mesmerised by the view, and just so humbled. When you're around and surround yourself with nature, you see and realise how small you are, and it kind of humbles you and takes you back to the simple life I think. For me, every time I get back to nature, I forget about all the negativity and release all the negative energy. I just get so much positive energy from nature, so I think it's very therapeutic and was certainly what I needed after two years spent in the pandemic.
Was there a period in the filming of AXN Ultimate Challenge where you perhaps felt extremely tired or that it kind of took a toll on you physically and mentally?
Afgansyah Reza: I think the period where I felt extremely tired was the first day that we filmed. We didn't really know what we were going to face. The first day we had to hike at Padar Island, and it was an hour hike in the middle of the day. It was very hot and dry, there were no shades, and you could not hide underneath anything as it was open air. It was very tough physically. After that we had to go straight to Rangko cave, which was quite far. We had to take a boat, then a car, and then another boat, to get to the cave. When we got to the cave it was already dark, but we were supposed to shoot there in the afternoon.
We then had to do another hike in the dark, can you imagine? There were no lights whatsoever. I've never been inside a cave but it was really hot and there was no air inside the cave. [Sighs].

We found out on that day that one of the challenges was that we had to swim in a cave. It was so dark and filled with bats, and it was so, so, tiring and physically draining. But I think once in our lives we have to try that kind of stuff. At least once. Other than that, the whole trip was tiring but I gained a lot mentally. The bonding time I spent with Isyana, Reza and Rara helped us become closer as we talked about our lives while in nature.
I actually gained some revelations that until now, I cherish.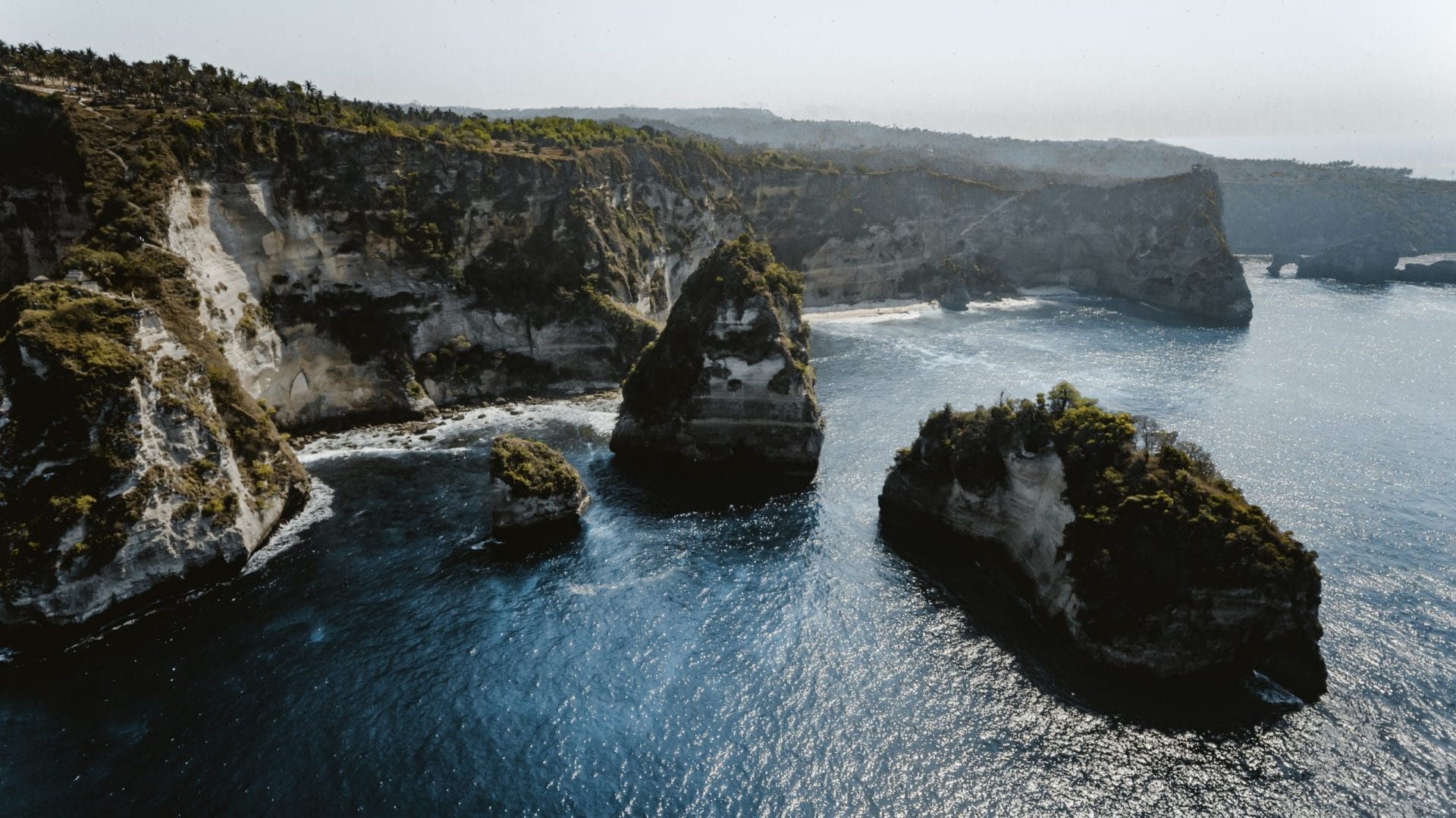 You know, Bali is a pretty common place to go for a holiday. What do you think would interest both first timers or frequent visitors?
Afgansyah Reza: I think Bali is definitely so beautiful and there are a lot of places you can go in Bali. When we went to Bali I think we did flyboarding and there are a lot of places you can go that you can actually do flyboarding while enjoying the view of Bali from the sky. For me, the beaches are so beautiful there and the food. We went to Nusa Penida as well, visiting the turtle conservation and we had the chance to release baby turtles to the sea, which was so sweet.
I think there are lots of stuff you can do in Bali.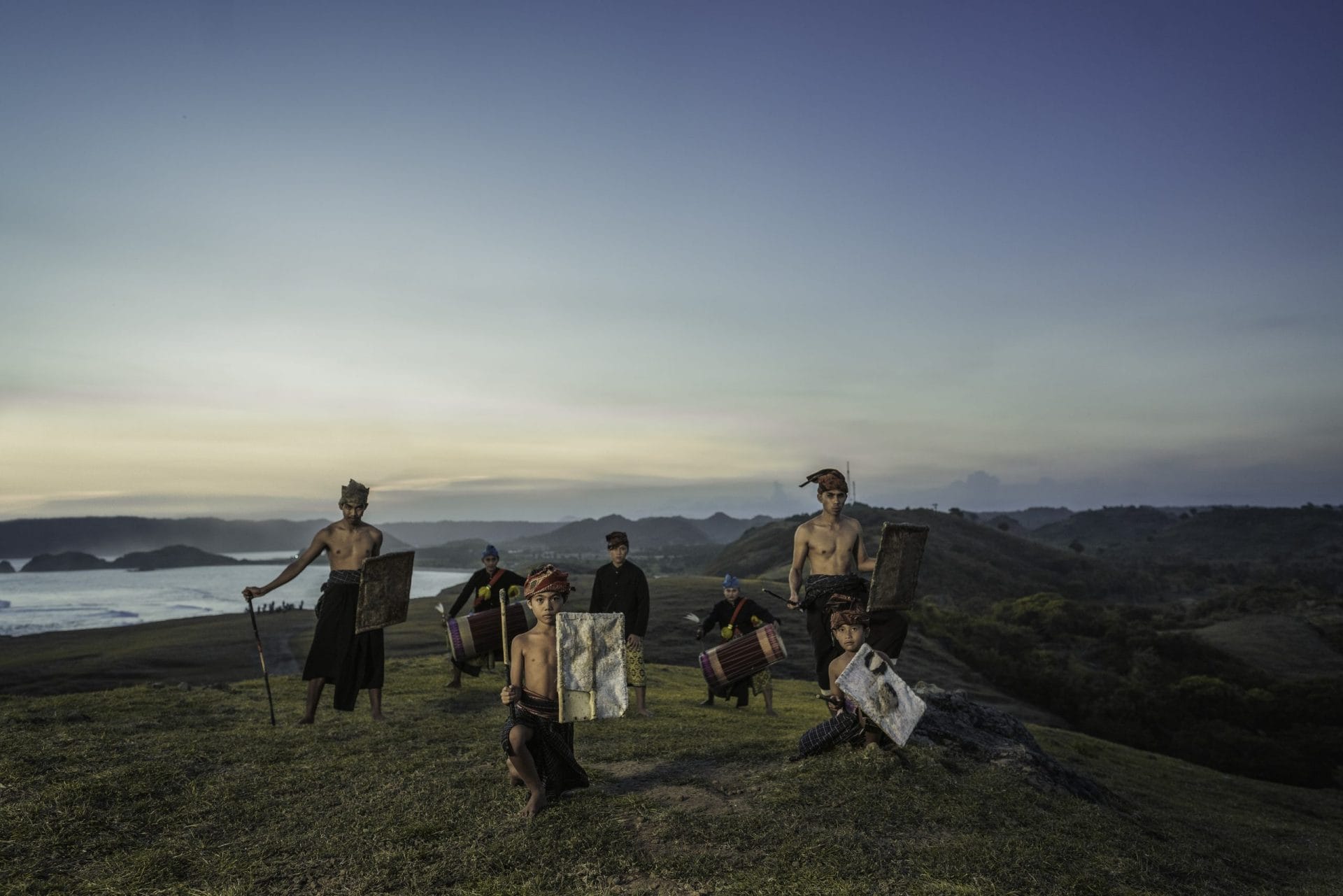 What is the biggest takeaway from the filming of AXN Ultimate Challenge Indonesia?
Afgansyah Reza: I think it was the experiences from it like learning about their culture and history like how they make their traditional outfits. Indonesia has a very rich culture and every single place has its own culture. That's the most memorable part for me: just to learn more about my own country which is something that I didn't know before this trip so it was a lot of fun. Especially when we went to Sasak Village, which is located in Lombok and we got to see the village that has been there for hundreds and hundreds of years.
We got to talk to the local people there, see how they managed to live in the pandemic and how they tried to exclude all the technology that's taking over the world right now. They still value the old way of living and they don't want to lose their old values. We were inside their houses, got to talk to the people and it was a beautiful experience. definitely recommend everybody to go to Sasak Village when they're in Lombok.
Location image credits Wonderful Indonesia
Once you're done with this story about the AXN Ultimate Challenge Indonesia (a new episode airs every Thursday & Friday at 8.30pm (SGT) on AXN and the episodes will go up on AXN's Youtube channel every Saturday at 9pm) and Afgansyah Reza's experiences, click here to catch up with our November 2021 issue. 
---