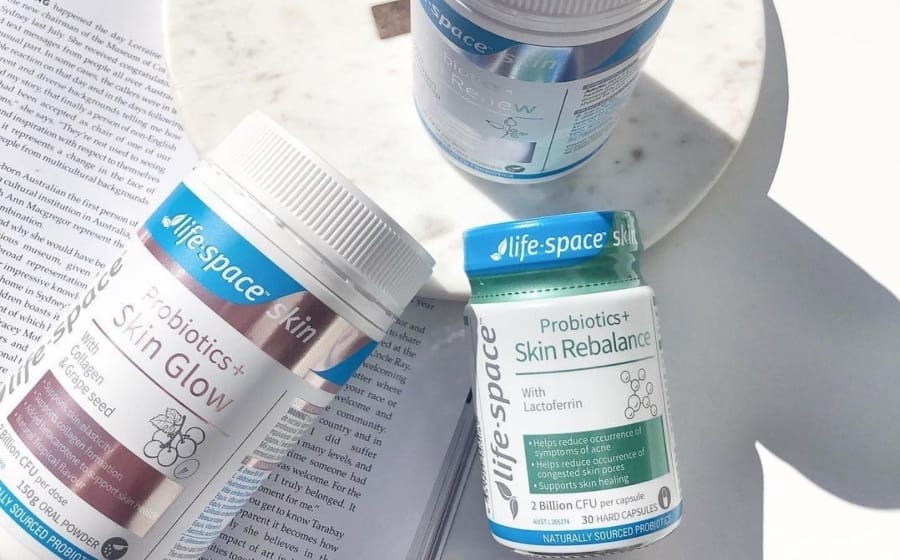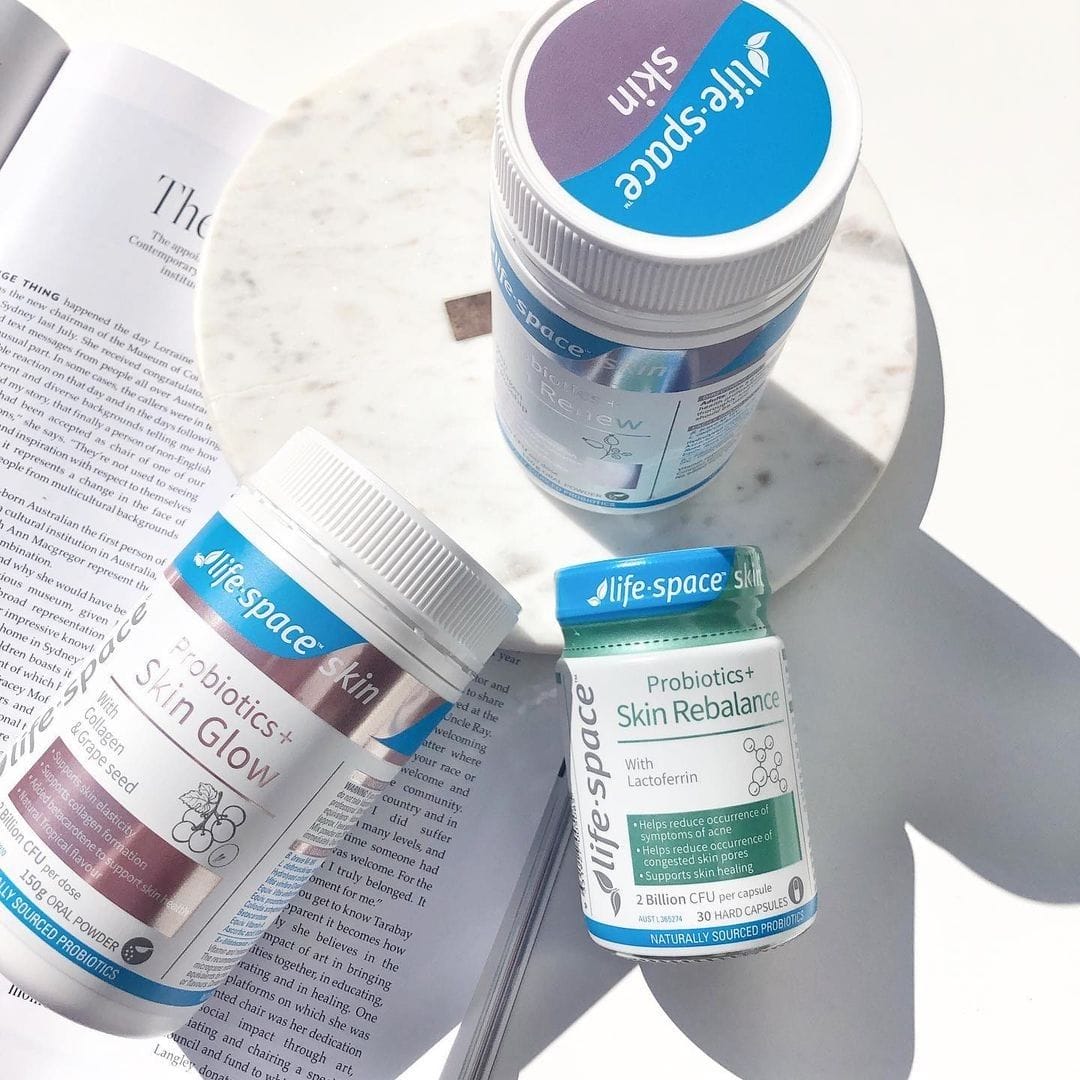 A pill for glowier skin and a pill to reduce acne: courtesy of Life-Space Probiotics.
Talking about gut-health frankly, is kind of gross and I would know because I could watch pimple popping videos all day (I draw the line however, at botfly extractions). However, beyond being just the passage that absorbs and passes, it is after all the organ that contains 100 trillion microorganisms responsible for everything your body does.
Namely, keeping your stomach happy, giving you better skin and as recent cases have come to show, makes you happy and sane. Here, Danny Urbinder, the Scientific Marketing Manager of Life-Space Probiotics posits the positivites of the product.
Hello Dr Danny! I usually like to open interviews with this question so if you could elevator pitch Life-Space in under 10 words, how would you do so?
Probiotic innovators harnessing the power of microbiome for overall health.
To be honest, discussing gut health can be kind of gross but what do you think is the most important thing people don't realise about gut health and specifically, the microbiome of the skin?
The gut is connected to every system, organ and tissue in the body. One of the key ways this occurs is via the immune system, which receives it's cues from our gut and the overall health of our gut. Eighty percent of our innate immune system resides in the gut and it's activity is largely determined by our microbiome. When our immune system detects a healthy gut with a healthy level of microbiome ,it behaves accordingly and just sits quietly in the background until it needs to jump into action.
View this post on Instagram

If our immune system identifies an unhealthy or imbalanced microbiome , it will make an attempt to address this by evoking an inflammatory response. This response can be systemic and can result in health challenges throughout the body. Much like our gut, our skin has it's own microbiome which is specific to the needs of normal, healthy skin. If disturbed, through poor diet, stress, certain medications etc., we can experience skin issues, such as acne and eczema.
I mean, it helps with the skin and body but when Life-Space Probiotics mentions emotional and mental, can you quantify it?
Well, it depends what you want to quantify. Our gut, and in particular, our microbiome, is responsible for producing substantial quantities of neurotransmitters, such as serotonin, dopamine and noradrenaline. This has been shown to not only regulate normal gut activity, but plays a critical role in regulating the 'gut-brain axis', a bidirectional pathway that plays a central role in the regulation of mood and cognition.
This may go to explain why mood is so affected in conditions such as IBS and IBD and points to possible therapy resolutions which include the use of probiotics to address microbiome imbalances.
So what can the microbiome not help with when it comes to the body then?
That's a question that is to early to answer. We are really just beginning to understand the vast and complex role that the microbiome plays when it comes to human function and health. What we are beginning to glean is that our microbiome is not separate to us as organisms. This vast ecology of microorganisms lives throughout our body and interacts with every cell and tissue, regulating our physiology, metabolism and wellbeing.
View this post on Instagram

If I were to take a guess I would say that there is no aspect of the body that is not influenced by the microbiome, because our microbiome is part of us.
Does the microflora of a man and woman differ? If so, how different are they? If not, why are they similar?
There seems to be very little, if any differences, between the microflora of a man and a woman. When it comes to our microflora, the thing that most determines overall attributes is diet. What we feed ourselves is what we also feed our bugs. A diet in simples sugars, animal products and refined food is going to feed a very different spectrum of microorganisms than a diet rich in plant fibers, prebiotics, fermented foods, fruits and vegetables.
Genetics, lifestyle and medications such as antibiotics also play an important role, but gender does not seem to be a determining factor.
View this post on Instagram

Interestingly, I noticed that there are Life-space Probiotic powders for infants & babies too. Do they really need them?
Babies and infants need to be exposed to healthy bacteria from the moment they are born. It is essential for the normal maturation of the immune, digestive and nervous systems. In an ideal scenario the baby will get it's first inoculation of bacteria as it is passing through the birth canal during birth. After that, breastfeeding can also be vital source of prebiotics and bacteria designed to establish a healthy microbiome.
For baby's that have been Cesarian birthed, formula fed, exposed to antibiotics or have been weaned at an early age, probiotic powders can be a viable option for ensuring the baby has the best start in life.
How immediate then are the effects of taking Life-Space Probiotic products? What is the most visible sign that it's working?
It really depends on the individual and what is going on for them. Some people notice immediate signs with improved digestive function. They may find probiotics quickly helps with constipation or bloating. Of course, probiotics can have broad functions, affecting mood, energy immune function and skin health. These benefits may be observed over weeks and months of taking the appropriate strains.
View this post on Instagram

Is there a product from Life-Space that you'd recommend for everybody to take then? Sort of like, a staple if you will.
You can't go wrong with Life-Space Broad Spectrum. This product contains 15 strains of beneficial bacteria and is designed to support a healthy digestive system, general wellbeing, immune health and the intestinal microbiome.
I think, in this day in age, with the consumption of processed food, stress and sedentary lifestyles, many of us can do with a probiotic formula like this.
Out of curiosity, what is the #1 song on your Spotify this year?

I am more of an album guy. Right now, I have The Teskey Brothers, Half Mile Harvest on regular rotation at the moment!
Once you're done with this story about Life-space Probiotics, click here to catch up with our November 2021 issue!
---