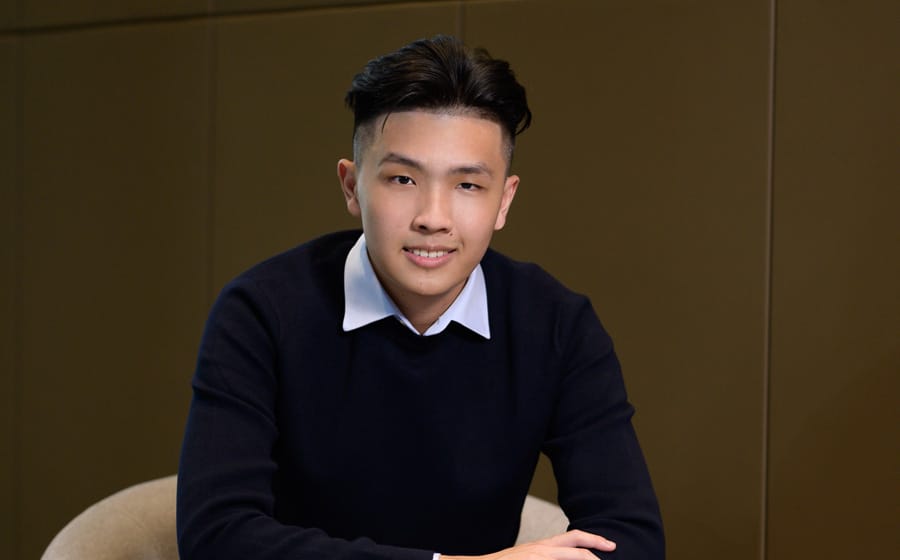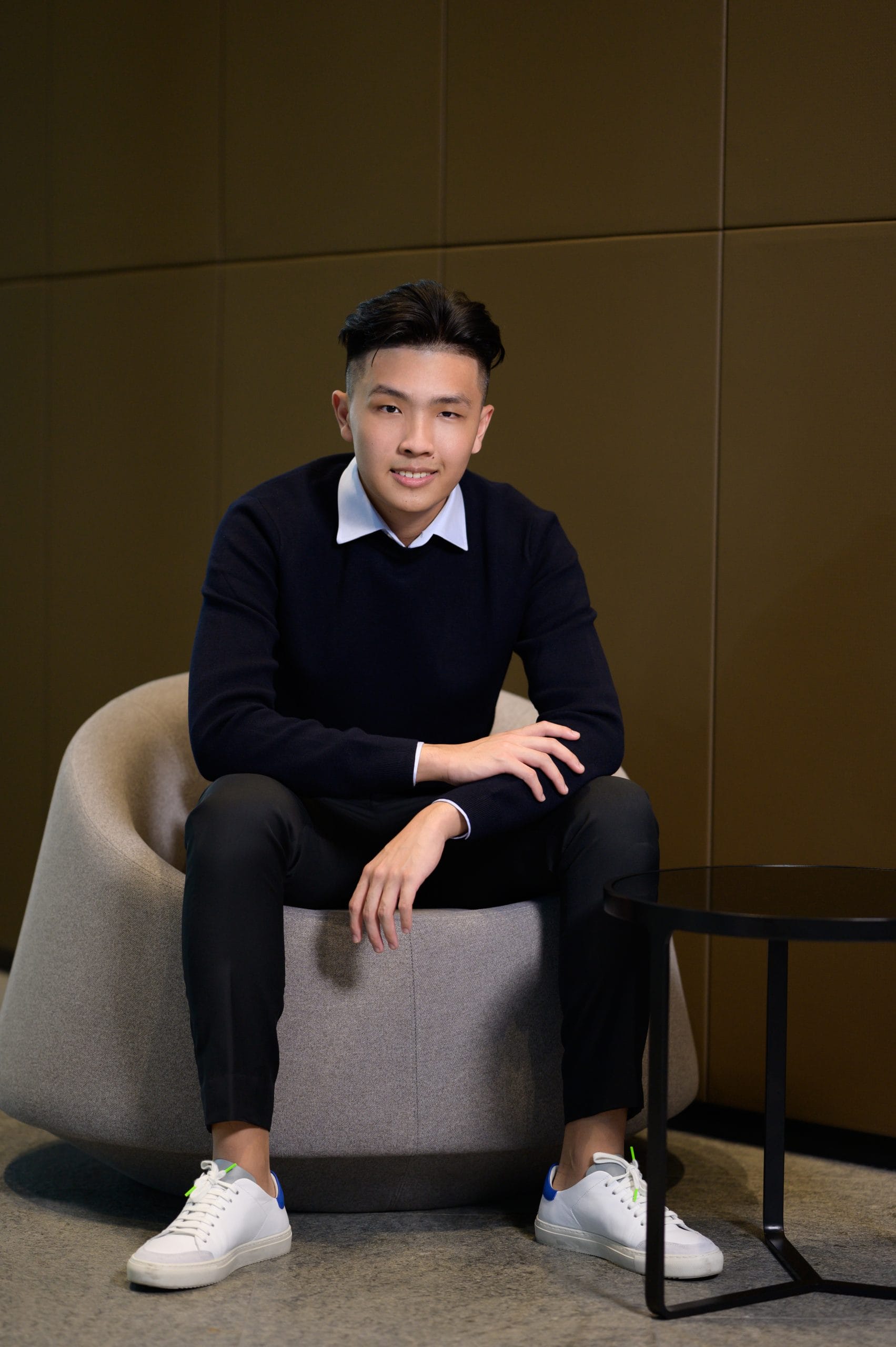 Dylan Thomas-Seah Cheang (operations director of Trojan Hospitality Asia Pte Ltd pictured above) and his grandfather and director Cheang Wai Yew reflect on the past, present and what bravely stepping into the future means to them.  
I take these troubled times with a pinch of salt and as a learning experience where one learns to adapt to  unforeseen circumstances. It is interesting to live and experience these changes while getting used to the adjustments to my daily routine.
I do not speak on behalf of my generation but I do agree with the views on us being soft. However, I am personally more aligned with the values and outlook of millennials. I was raised with the mindset of "grin and bear with it" and as a child, I rebelled against it. I have grown to learn that sometimes you just need to do so. However, we must take every opportunity to learn and improve ourselves. 
The concept of bravery to me means being able to perform calculated risks and take a leap of faith. There are risks in everything I do but believing in myself assures me of my decision making. I like to reference historical events when thinking about my future decisions, which can be risky considering how times have changed since. However, I also challenge myself and ask if the benefits outweigh the risks taken. 
Adaptation is key in this new world and it is how I instil assurance in myself. I find myself easily adapting to changes and new environments — change pushes us outside our comfort zone.  To thrive, we have to embrace it, move confidently and bravely with the current and even against the current when necessary.
View this post on Instagram

In addition, we have to anticipate changes and always be ready to respond with confidence and courage. We have to be efficient, productive and innovative to be one step ahead of the competition. As my mom would say, never rest on your laurels. I started working part-time for SANO-D by doing paperwork and maintaining the company's website when I was still in school. In addition, I spent my time alongside the senior staff and learned about the daily operations of the business. Through this experience, I got myself fully involved in the business.
Our company was mainly involved in the B2B market where we worked with various companies across industries to provide extreme healthcare and measures. As such, moving into the B2C market seemed like the next best move. It was my ambition to bring products from the B2B market into the B2C market while providing the same level of exemplary standards. It has been an exciting, challenging and fulfilling process.
We look into how we can change the game with the ingredients used to make our disinfectants better, more effective and to provide our consumers with assurance and comfort. Hence, our main active ingredient is Accelerated Hydrogen Peroxide (an ingredient with the fastest contact time that kills 99.99% of bacteria and viruses in under a minute) and nano silver ions. 
View this post on Instagram

In addition to our exclusive formula, we are also looking into how we can provide every aspect of disinfection. Currently, our products range from hand sanitisers, wet wipes and even self-disinfecting antimicrobial coating. Our tagline "Be The One" is implemented to empower consumers to be the one who protects, leads and cares — encouraging them to take care of the people around them, their loved ones and themselves.
Our brand strives to empower our consumers with the various projects and collaborations lined up in the near future. We are on a constant lookout for other brands that share the same interest as us to collaborate and create awareness together. 
I hope we can all achieve happiness, which is the most important to me and strive for satisfaction in everything we do. I believe in seeking true happiness, and sincerely hope that in the process of striving for botwh my fellow Gen Zs will ultimately find theirs too. In life, there are always ups and downs. There are bound to be successes, failures as well as disappointments. When you are successful, learn to be humble and when you face a setback, learn from it and move on. 
The millennials and Gen Zs are very different from people in my generation. We studied and worked very hard to make our grades or earn a living with a steady job and income. The millennial and Gen Z face different challenges. Most of them are already well-educated and can afford to be more adventurous than their parents while having an idealistic outlook. However, there will always be competition in whatever they do in reality. If there is one lesson I hope to teach, it would be learning to work hard for what they want in life, and in good faith and values.
In business, I believe that the concept of bravery — along with proper research and studying — is a calculated risk management decision. Without proper planning, any decision can be considered a rash act. In this new world, although it is important to not venture into anything with bravery alone, everyone needs to know that failure is not the end. There are opportunities at every corner waiting to be taken. When you have failed, you can analyse the root of the problem against your thought process and plans. From there, we can grow and learn even more from our experience.
With SANO-D, I am more involved in the back end of the business. When the younger generation of people provide suggestions for the brand, I am receptive to it as their ideas can be refreshing and creative. From there, I may fine-tune these ideas with them according to what suits the brand best.
SANO-D's business model is both B2B and B2C. These two models are not competing with each other as their targeted consumers are different. I encouraged Dylan to do both. Although the business approach may be different, ultimately we need to provide good customer service regardless of who our clients are. Great customer service is vital in both B2B and B2C in order to succeed. 
SANO-D can provide people a way of clean, safe and healthy living with effective disinfection solutions. We believe that disinfectants are essential and we hope that we can make SANO-D a household name as an effective disinfectant with minimal contact time. The word "disinfection" is too general. SANO-D considered these factors when developing an effective formula — the type of germs, bacteria and virus that are to be killed, contact time that is required to kill germs (a long contact time may not kill all the germs, bacteria and virus because the disinfectant may have already evaporated before it can kill), bacteria and virus, concentration of the disinfectant that is used and whether it is non-toxic while being gentle on the skin.
In our formulation, the Accelerated Hydrogen Peroxide (AHP) is accelerated with the support of the nanosilver ions. This catalytically strengthens the effect of the hydrogen peroxide. Silver is also a well-known antimicrobial element that has been used to deal with germs, bacteria and virus for centuries. Thus, our SANO-D products have two antimicrobial elements — namely, AHP that kills the germs and the nanosilver ions that remain on the disinfected surface or hands to prevent recontamination of germs, bacteria and virus as long as it remains on the disinfected surface or hands.
All other disinfectants in the market using alcohol and Quaternary Ammonium Compounds (QACs) may require 10 minutes contact time to kill. Thus, the difference in efficacy of SANO-D and other disinfectant is self-explanatory. Additionally, we are also looking into providing our consumers with a wider variety of disinfectant products. Currently, our products range from hand sanitisers, wet wipes and the highly demanded self-disinfecting antimicrobial coating. 
My generation is old school. We need to connect the millennials and Gen Zs and encourage them to explore. I personally hope to be healthy and happy, and continue to work for as long as I can; retirement is not in my vocabulary. 
This story about SANO-D and the concept of bravery by Dylan Thomas-Seah Cheang and his grandfather first appeared in our October 2021 issue.
---