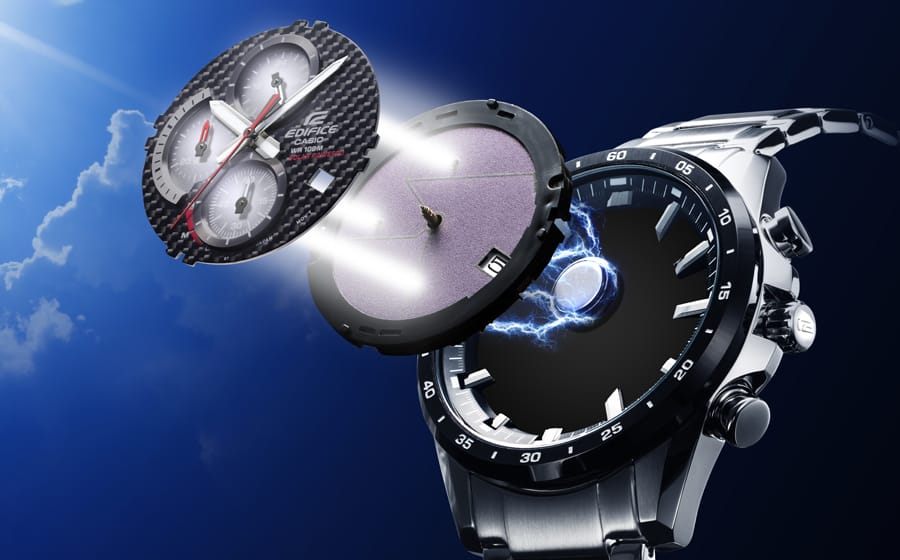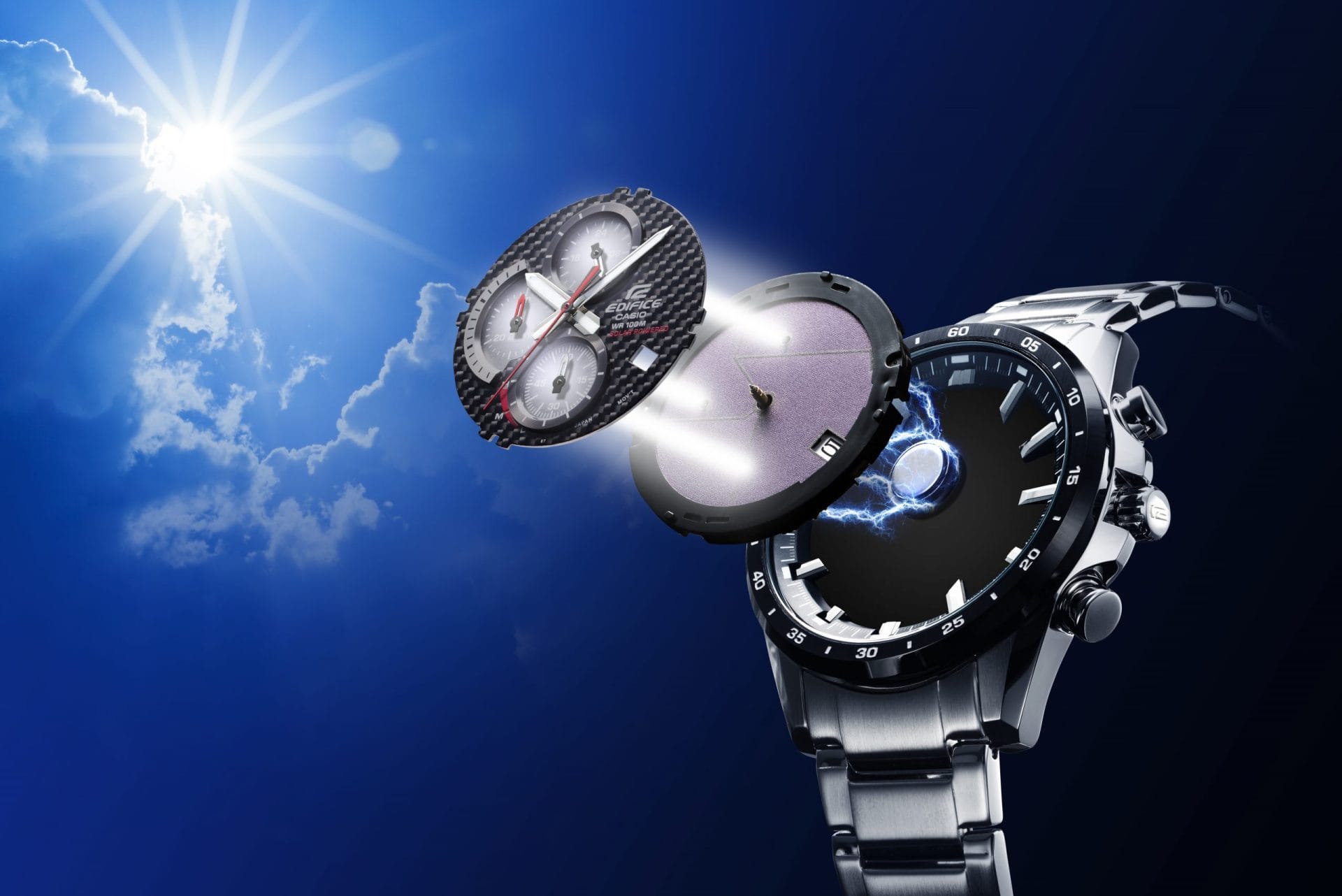 Clean energy such as solar power, biofuel and hydropower is taking greater precedence as the world continues to tackle climate change. A recent United Nations climate change report detailed the potential adverse effects in the next two decades as the global temperature is expected to reach or exceed 1.5°C of warming. The watch industry is taking heed, with many manufactures working towards zero carbon emissions in their facilities and manufacturing processes and producing eco-friendly products. One example is harnessing solar power as an alternative to disposable batteries to power quartz watches.
Photovoltaic cells are installed on solar-powered watch dials which then converts sunlight or ambient light into stored energy, powering the watch for up to several months with a full charge. Given the vast number of light sources around us, it is safe to assume that the stored energy will be kept at healthy levels unless the watch is kept in a jewellery box or drawer.
With that said, one can consider solar-powered watches to be superior — from a practical standpoint to their mechanical or traditional battery counterparts given their virtually infinite power reserve.
—
High Octane Sensibility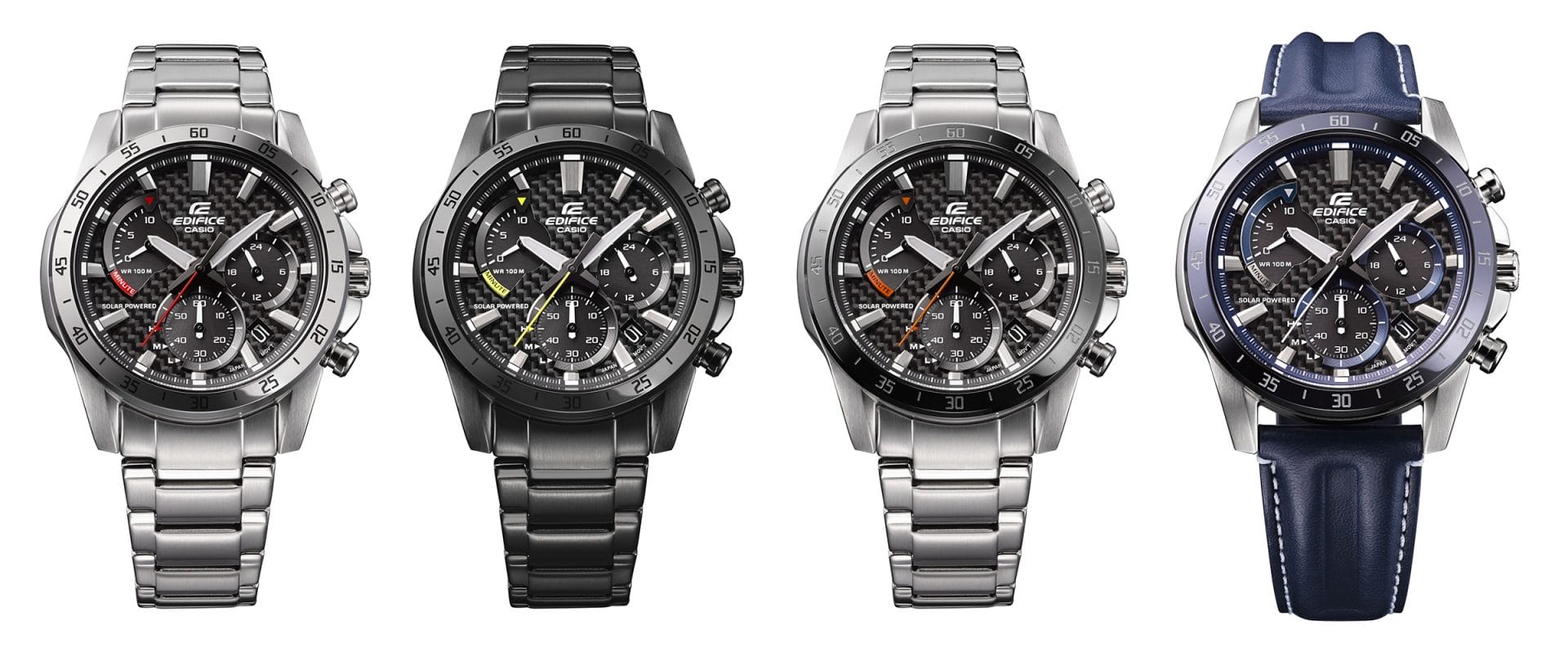 Casio's Edifice family is a prime proponent of solar-powered watches that sees stainless steel designs paired with analogue displays working harmoniously and seamlessly with the latest electronics technology. The latest EQS-930 lineup inspired by the world of motorsports sees carbon fibre fitted on the dial for a sporty outlook. It is further backed by a 100m water-resistant case to ensure electronic components in the calibre are well protected from moisture.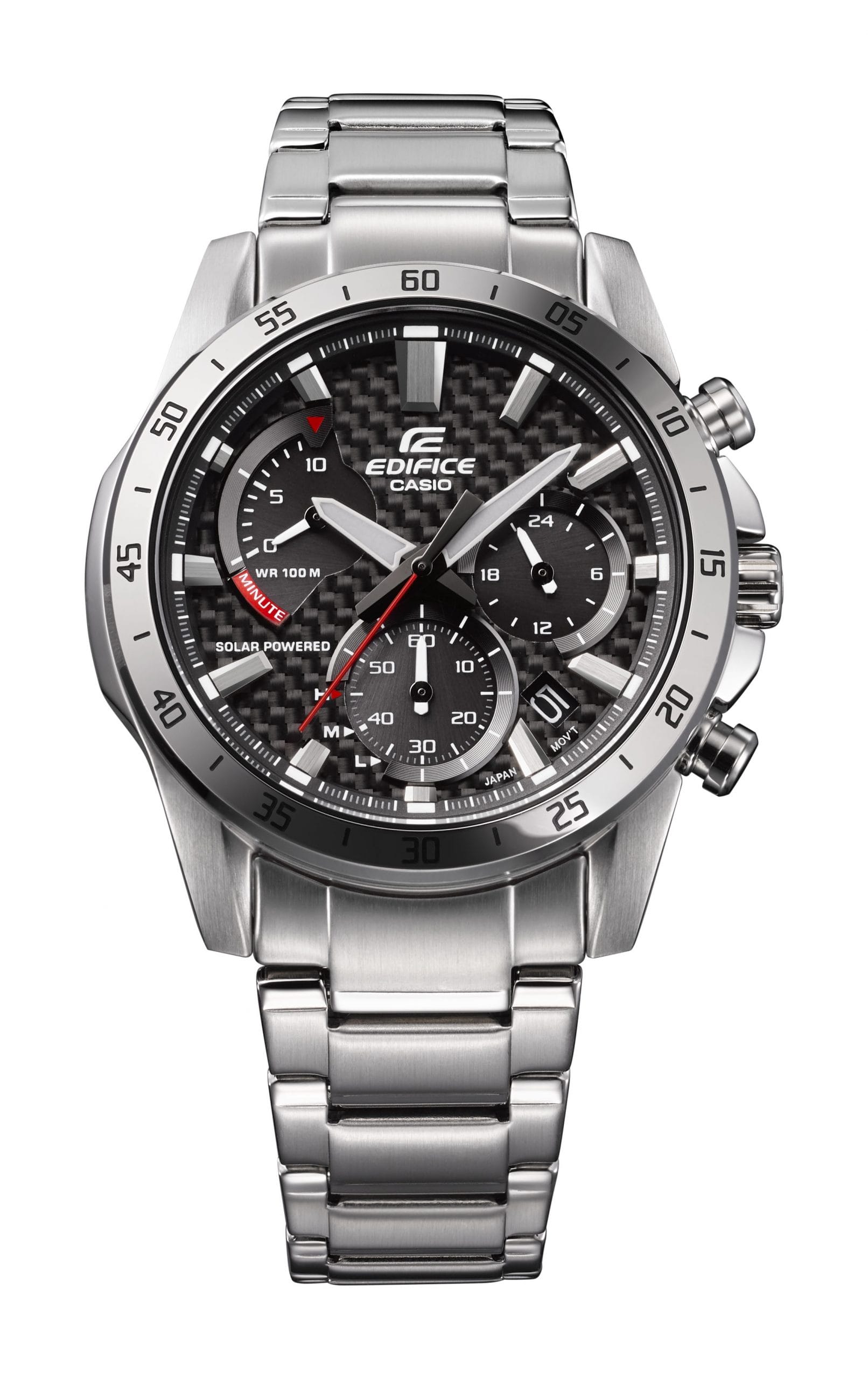 The solar cells are discreetly housed in the three sub-counters that indicate the chronograph minute hand, chronograph seconds hand and the 24-hour hand. Casio's light-shielding and distributed solar technology ensure the watch can obtain sufficient power generation from the light that passes through the three small panels.
A power reserve indicator in the six o'clock sub-counter shows power reserve on demand. With the crown pushed in and holding down the bottom pusher, the chronograph seconds hand will indicate the current battery levels before resetting to its original position shortly after. "H" guarantees a minimum operation of four months and up to five months of normal operation, two to four months for "M" and no more than two months for "L".
—
Timeless Classic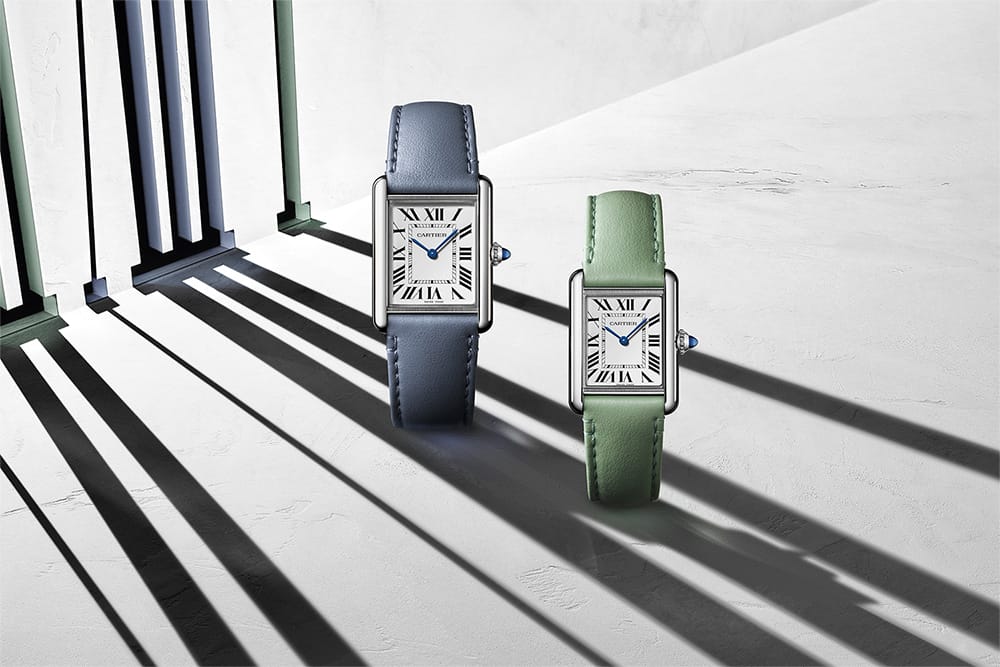 Cartier turned heads when it announced two innovations for its new Tank Must collection at Watches & Wonders this year. The big news is that Cartier will debut a solar-powered calibre for the first time alongside the launch of watch straps free from animal materials. Photovoltaic cells are hidden under delicate and invisible perforations on the Roman numerals allowing the technology to be seamlessly incorporated into the Tank Must without altering its aesthetics. An in-house SolarBeat movement that took Cartier two years to develop is responsible for this technology integration.
Solar-powered calibres will not replace traditional mechanical ones for sure but they can be the clean alternative to disposable batteries. The move by the Richemont giant could be the catalyst for other high-end watchmakers to follow suit in gradually phasing out quartz movements that are powered by batteries. 
Catch your first look of our September 2021 issue!
---