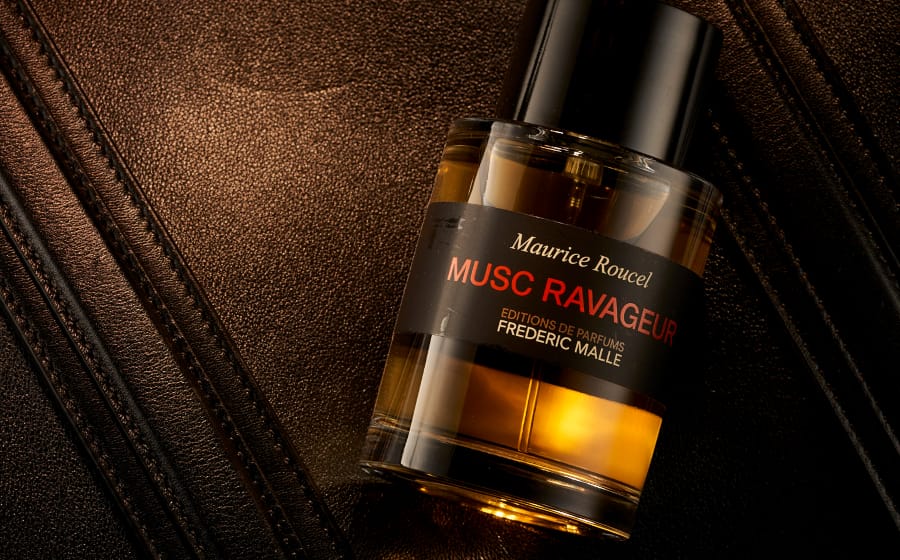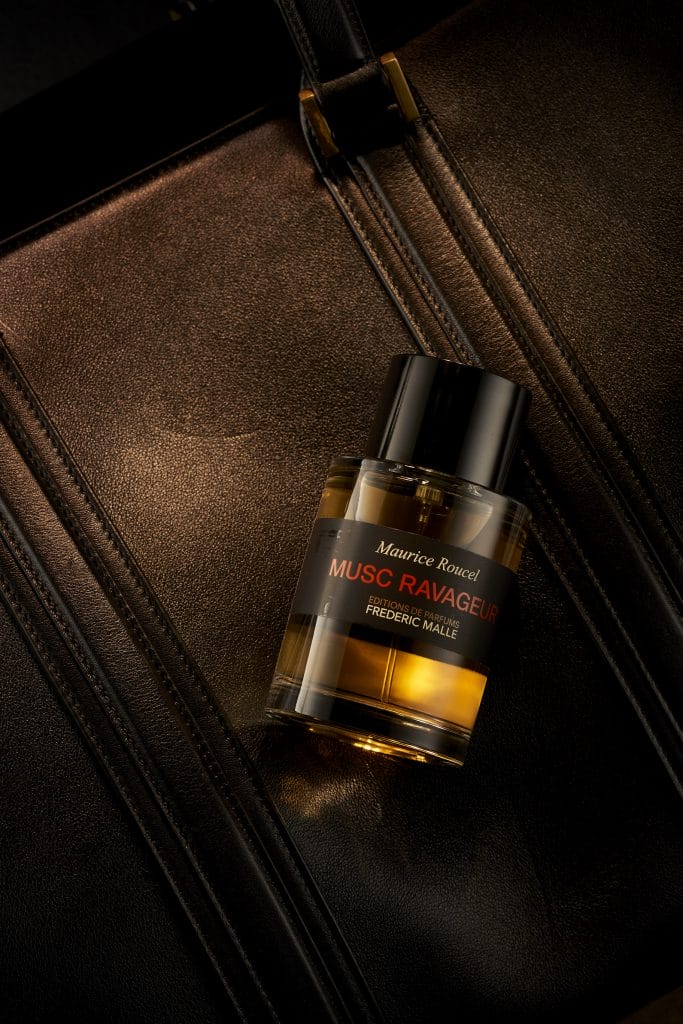 The French perfumer Maurice Roucel proves that sex in a fragrance bottle is definitely possible with Frederic Malle Musc Ravageur.
What does sex smell like to one? Most imperatively, what does it smell after? The answer is musk or more specifically, something bitter yet pleasant. Sexual but not vulgar. Carnality whiffed from the crook of one's lovers' shoulder.
Interestingly, the Musc in Frederic Malle Musc Ravageur is not derived from musk — the flacon does not rely on the ingredient itself to provide sensual heat. It creates a musk note without a typical musk molecule. Gone is the typical aspect of most modern musks (too weak, too manufactured, too common) and instead, something as voluptuous as it is comforting.
The hedonistic hit one gets when he spritzes Musc Ravageur comes from sweet vanilla and milky sandalwood that coats the claws (another reference to the post-sex scent: animalistic) of thick, resinous amber. Warm spices and vanilla mixed with syrupy ambrette forms the fleshy body of the fragrance. An occasional drop of honey lurks around its edges — cosy without the casualness or "floral-like notes" of other lesser musk fragrances. Its sillage is incomparable too, the longevity of a spritz can be said to be "until one makes an effort to wash it off" levels of strength.
Unlike other animalic fragrances out there, Frederic Malle Musc Ravegeur is the king of the jungle that hunts — a full-on, vivid olfactory beast of a bottle that projects power.
Frederic Malle Musc Ravegeur is available in a 10, 30, 50 or 100ml version with the latter costing $415. It is available at escentials ION, escentials Paragon, escentials TANGS @ Tang Plaza and escentials.com.
Photography Daryl Tan
Art Direction Izwan Abdullah
This story about the best sex-in-a-bottle fragrance aka Frederic Malle Musc Ravegeur first appeared in our June/July 2021 issue. 
---