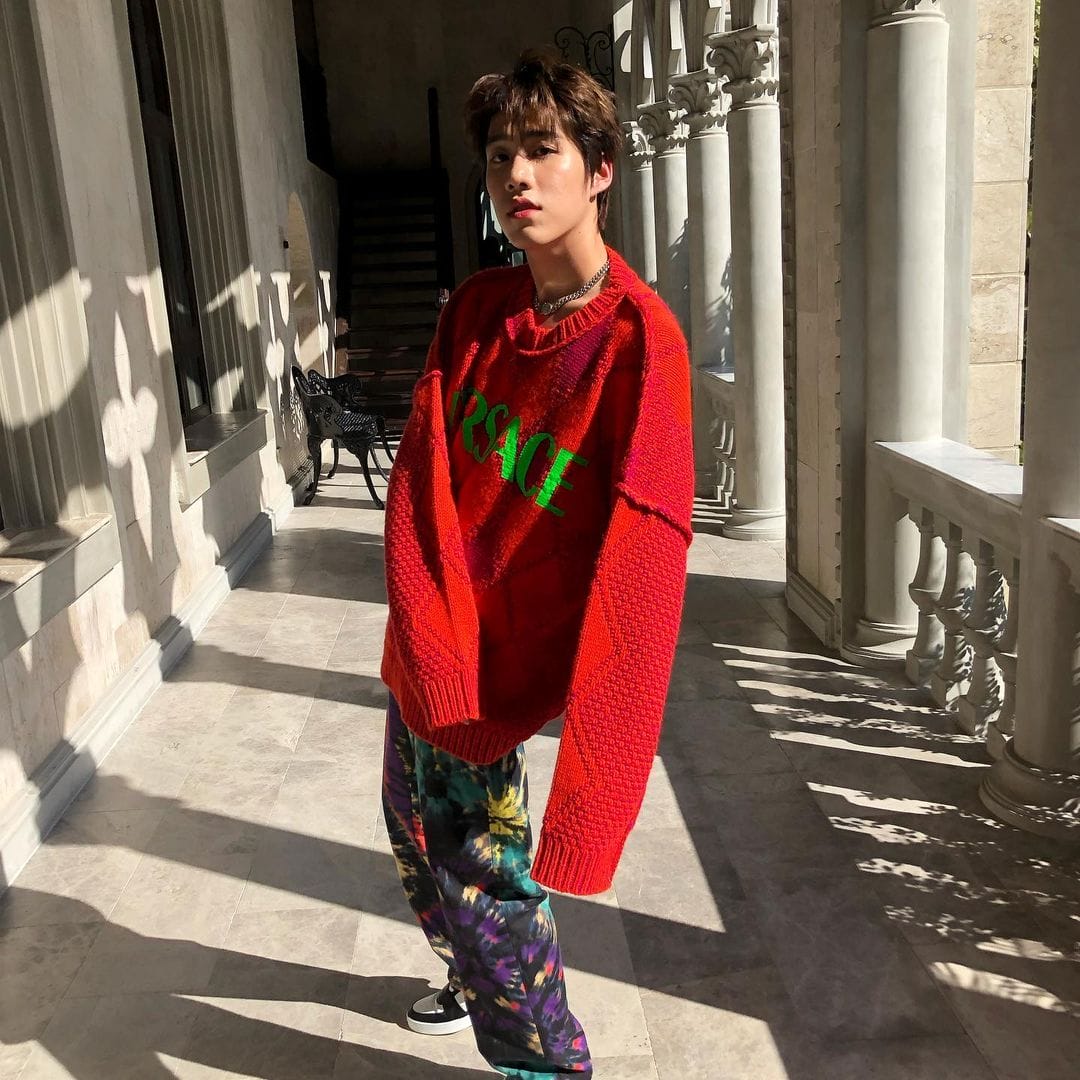 Photo Credit Krit Amnuaydechkorn aces the slogan sweater trend no less thanks to Versace. 
In a not so distant time (ok fine, a particular period in 2017), we all wore a-slogan-something without a shred of irony. For the millennials like me, we breathed a sigh of relief because we could dig out our GAP sweaters from the 1990s. For the Gen Z-ers, they wore anything. Feminist slogans, weird Konglish, or anything they thought was particularly humorous. The latter, a sort of throwback to Henry Holland's iconic shirts from the early noughties. Before we talk about the slogan sweater trend Krit Amnuaydechkorn has brought back, we need to dial back to a period where they really became popular.
—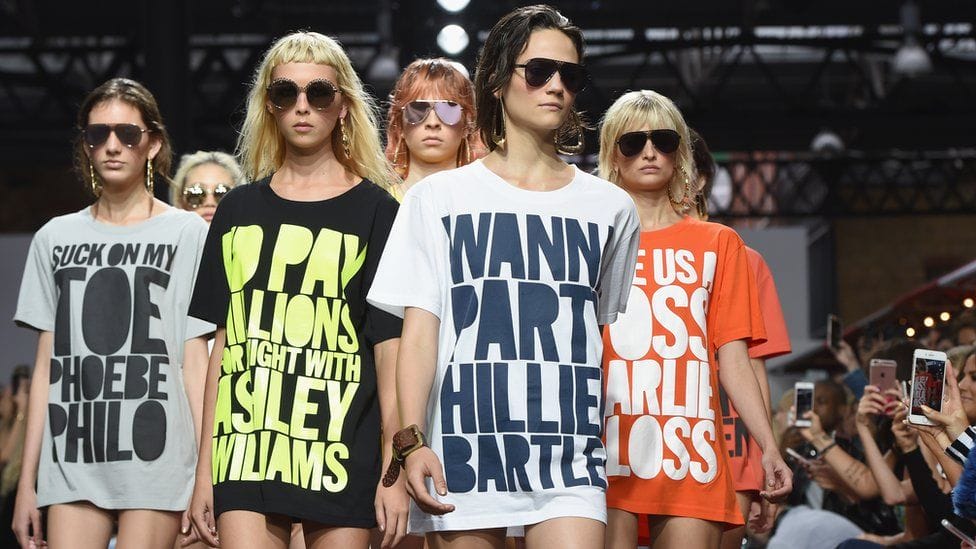 With his first collection at London Fashion week, Henry Holland introduced the slogan T-shirt (and sweaters, actually) to a new generation of social media users. Curb it to the fact that in 2008, our attention spans were shrinking and we didn't have the patience to type. We wanted a piece of clothing that signified our own branding — a snap and post way to telegraph what we enjoyed in a cultural context.
We could frankly, be fashion airheads popularised by the likes of television characters of the era (Suck on my toe, Phoebe Philo!) or we could ally ourselves with a cause like banning faux fur or highlighting climate change. The latter, a reference to the OG who first made them — Katharine Hamnett who unzipped her jacket to reveal a t-shirt to Margaret Thatcher that read "58% don't want Pershing", a reference to the nuclear initiatives Thatcher was planning.

While the slogan-ification of sweaters and T-shirts have now become a staple. What has been the constant then? That, is the sans-serif font employed by Hamnett. Legible, in-your-face and easy to read within anything from a personal encounter to being viewed within a square frame.
—
View this post on Instagram

Back to Krit Amnuaydechkorn though and how he has made the slogan sweater trend his own. It pledges allegiance to a brand (this one is Versace), it is quite pleasingly simple and most importantly, it's a no-brainer. Slip it on and go but before you can do so, you can cop one for yourself at the brand's new Marina Bay Sands store.
Once you're done with this story about Krit Amnuaydechkorn and the slogan sweater trend, click here to catch up with our June/July 2021 issue. 
---