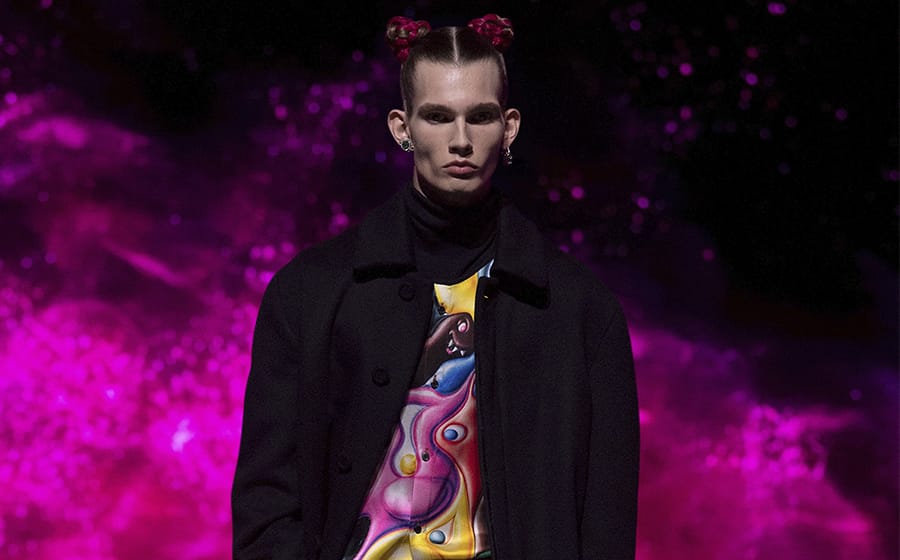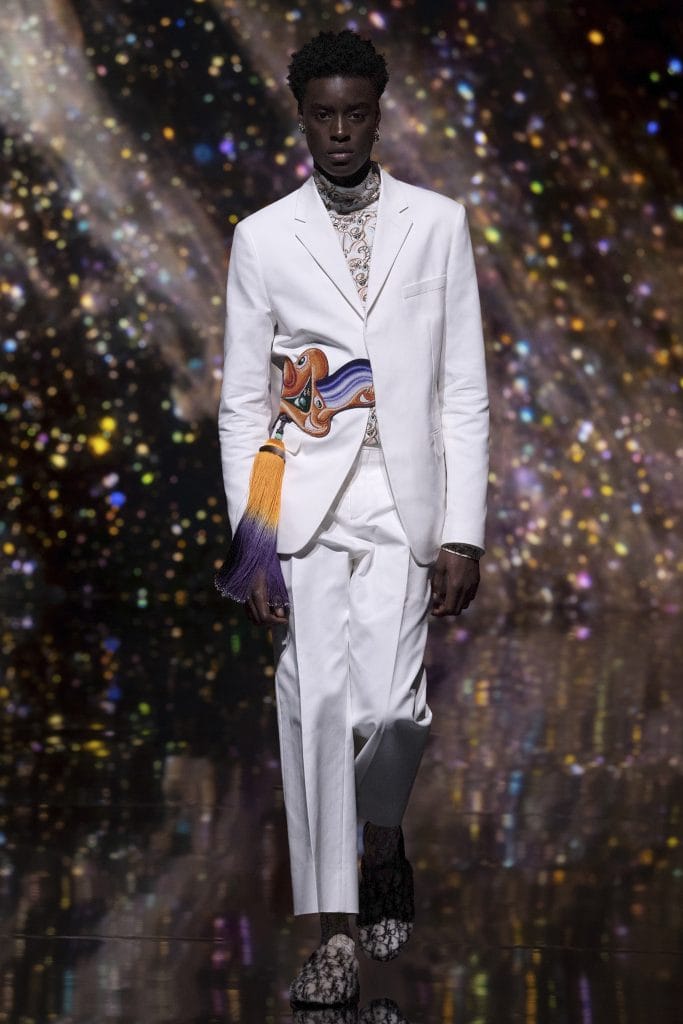 A compilation of the eight best looks from Menswear Pre-Fall 2021 is one that has to be focused on a simple rule in dressing — colours. It might come in the form of quirky pictorial embroideries belted on a jacket as seen at Dior Men, or an overhaul of prints with Versace that caters to both genders, but colours remain important as the seasons transition to warmer days. Interestingly, the application of colours are not as dull as one might assume. It reflects a continuation of the narratives pushed forward with the Spring Summer 2021 season, where pastels and neon colours were the centrepiece. Now, it comes as a layering idea, where one need not be afraid of adding a touch of magenta or yellow to brighten a fresh look. 
Therefore, the Pre-fall 2021 menswear season is a proposal on taking back what has been notoriously difficult to convince with a healthy balance in both timelessness and trends. Here are our picks on the looks to keep in mind when the collections hits the stores.
__
Pictured Above: Dior Men
Kim Jones, Dior Men artistic director, is no stranger to the establishment of new senses for luxury menswear. His technique has always remained consistent — where art meets streetwear that exudes easy-to-grasp formality. The standout look this season — a gentle white blazer with an embroidered belt detailed with a tassel designed with collaborator Kenny Scharf that is neither too formal for causal events nor too causal for formalwear.
Coach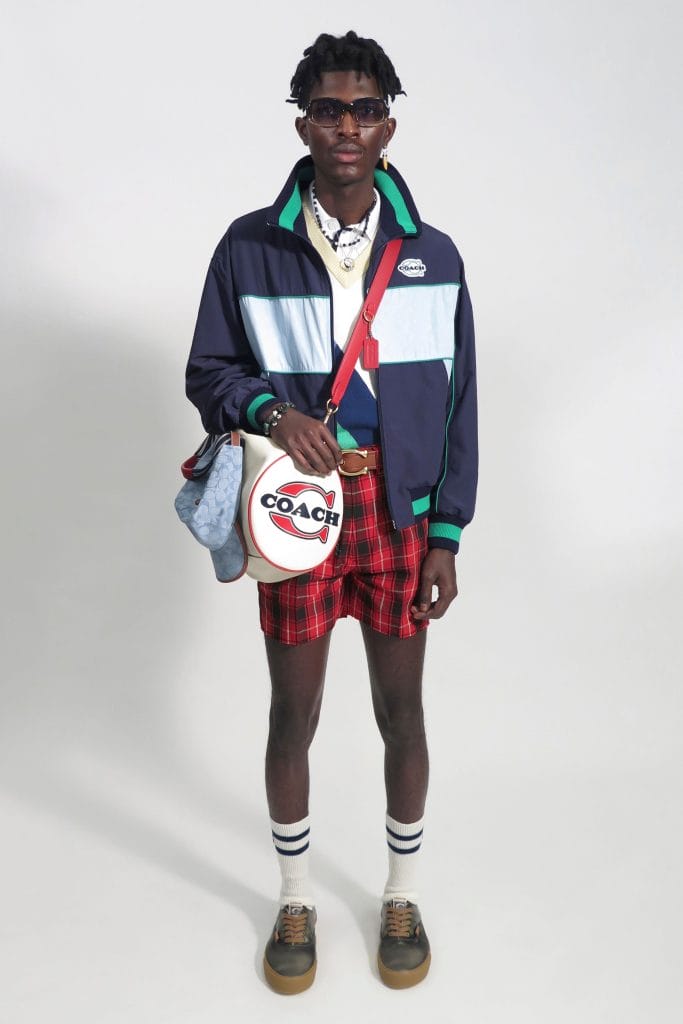 Coach is entering a new phase of making clothes that people can wear anywhere and at any moment, but with the joys of creating a new character. Its Pre-Fall 2021 collection sees 1980s American sportswear repurposed in the form of blouson coach jackets that's paired with extra-short shorts and high socks.
__
Dolce&Gabbana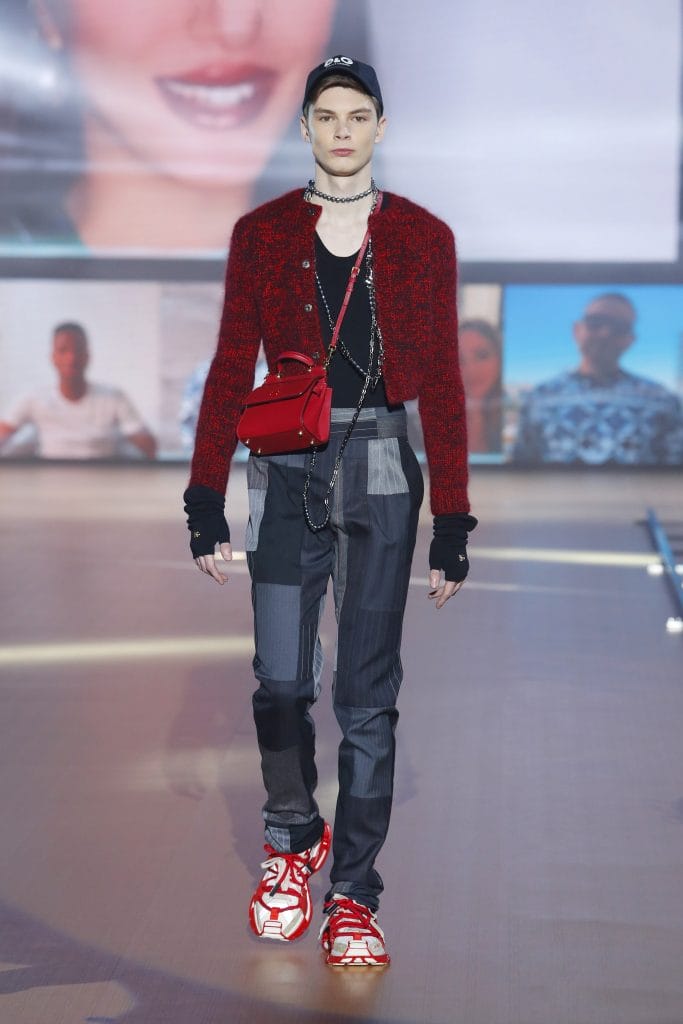 The idea of dressing for a party may seem far-fetched for now, but the Dolce&Gabbana Fall collection exudes a change in attitude by bringing the club to the streets. The best raver combo: a wool cardigan paired with workwear inspired formal trousers and chunky sneakers.
__
Fendi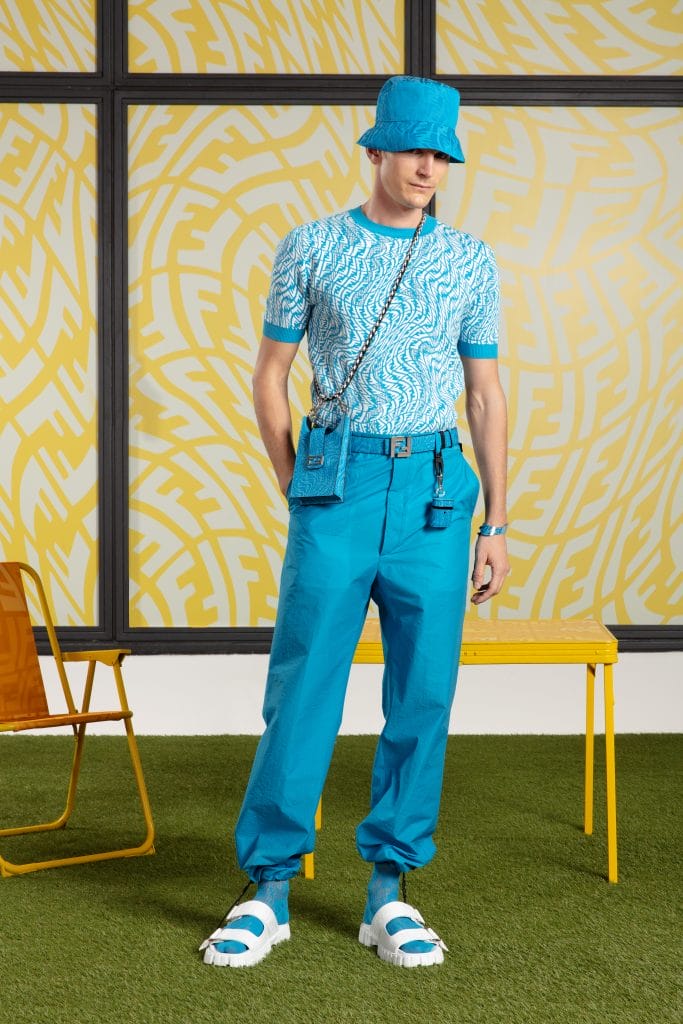 While it's officially a capsule collection designed in collaboration by both Silva Venturini Fendi and New York based visual artist Sarah Coleman, the collection also functions as a Pre-Fall collection inspired by the great outdoors. The next get-up for an overnight trip in a tent without internet — a head-to-toe blue look with matching socks and sandals, for comfortability and practicality of course.
__
Gucci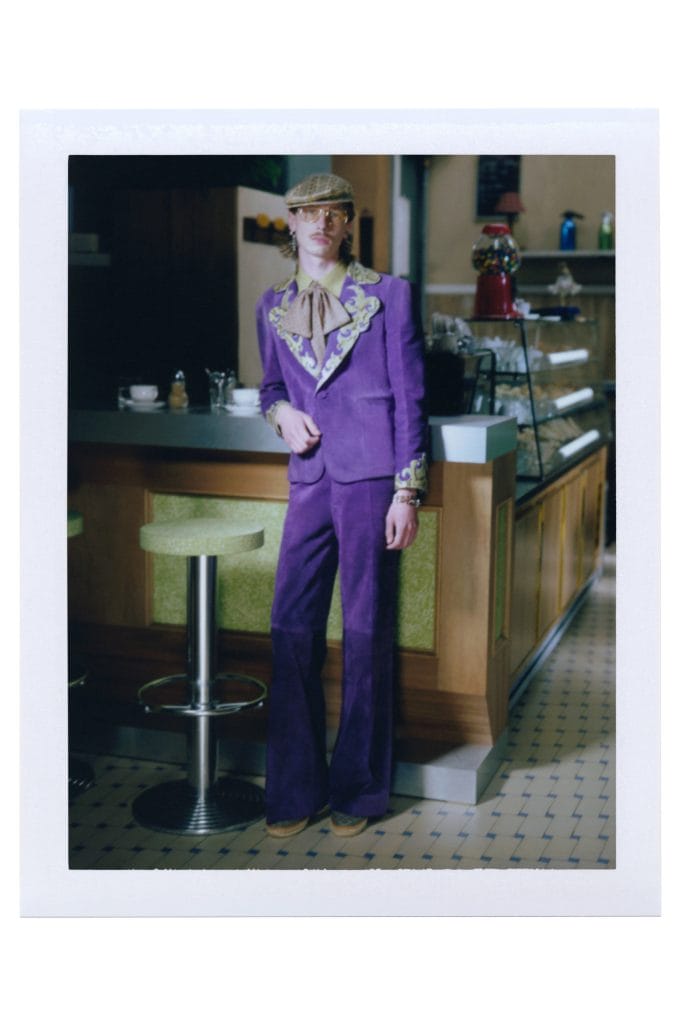 Gucci presented one of the season's most poetic endeavours during the pandemic last year with a collection of tasteful and intellectual outfits that will stay as a statement piece in one's wardrobe for years to come. If you're planning on having a watermelon sugar rush, consider this purple suit with the loudest lapel ever.
__
Louis Vuitton


As aviation comes to a halt for most of us, Louis Vuitton Men's artistic director Virgil Abloh dreams of a time where the romance of travel is still alive. The key Top Gun worthy look: a printed bomber jacket and an embossed monogrammed shirt.
__
Salvatore Ferragamo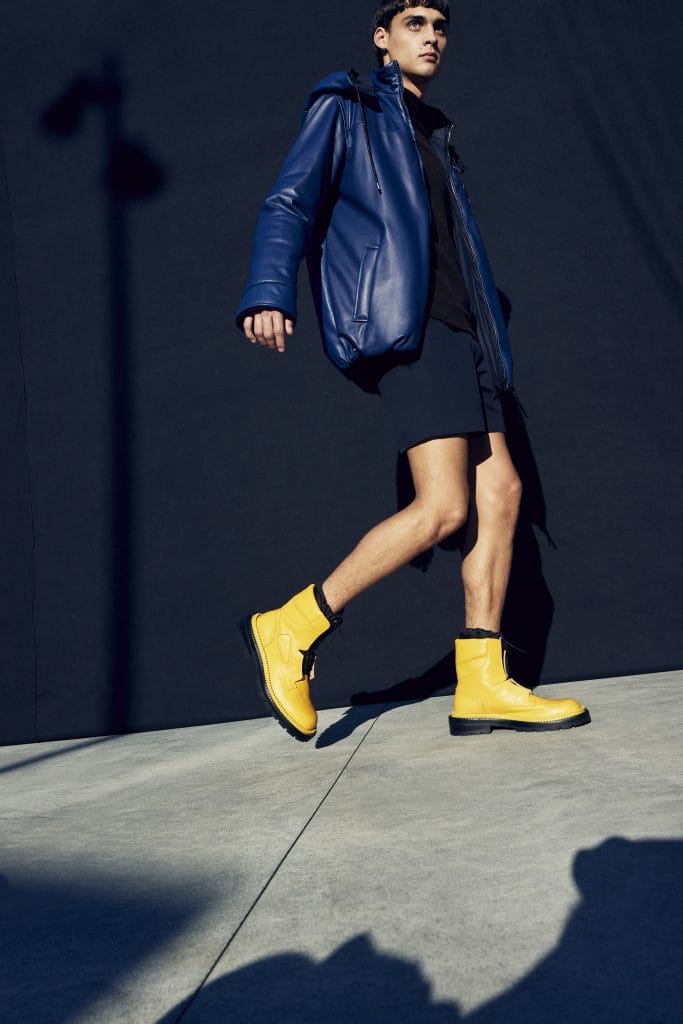 Leather has an ability to elevate any wardrobe item. The rain-ready combo of a leather windbreaker, short shorts and a pair of bright boots is an example of how a touch of colour can change everything.
__
Versace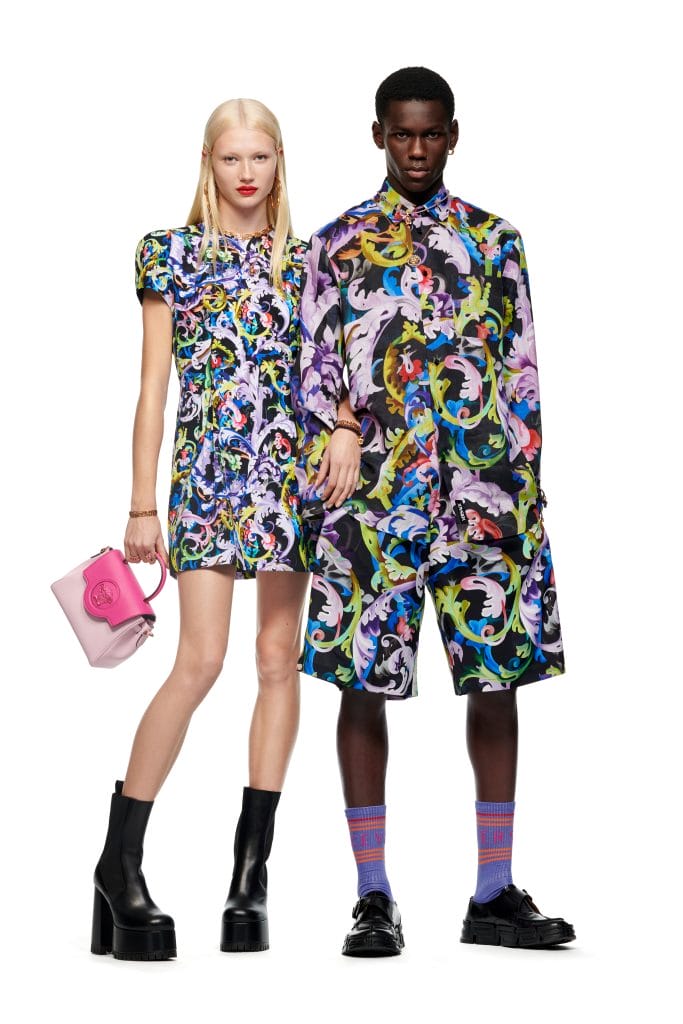 It's not Versace if it doesn't come in the craziest print ever. For couples who are eager to have the crowd stare at you all night (for good reasons), consider this surreal rendition of safari prints with matching outfits.
Once you're done reading this story about the eight best looks from Menswear Pre-Fall 2021 so far, click here to catch up with our May 2021 issue. 
---