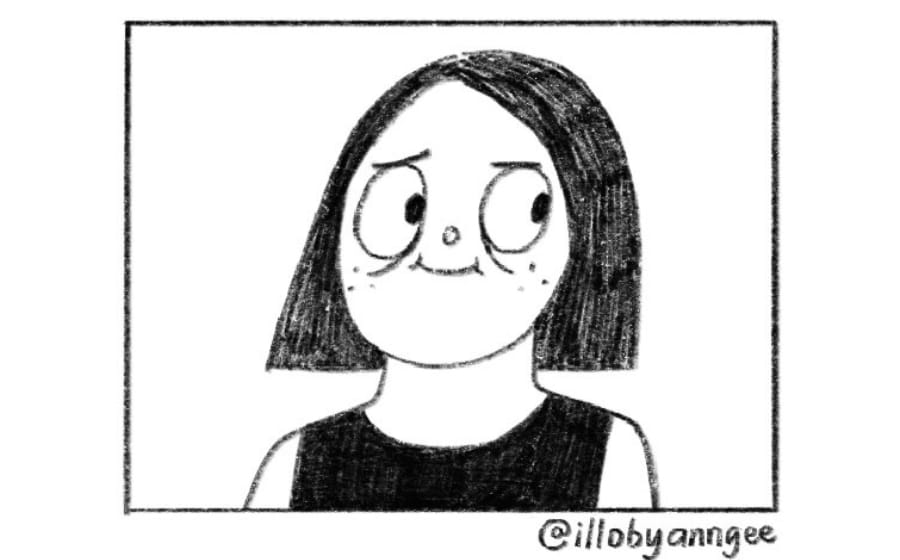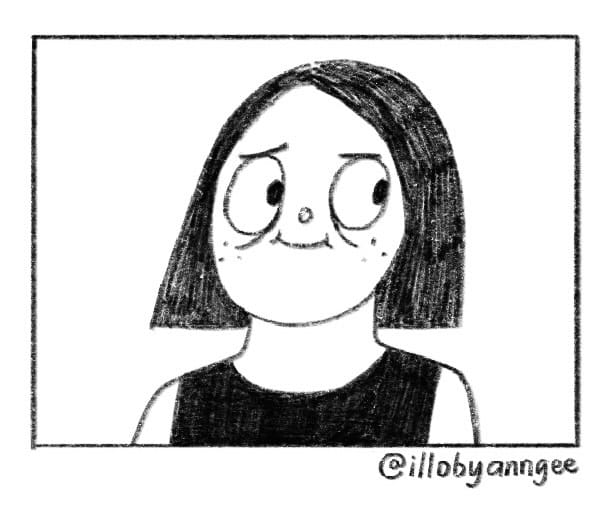 Somewhere on the internet lurks a forum where a breed of men called BBFA exists. To put it simply, it's an acronym for Bui Bui Forever Alone — a reference to how despondently single they are. In a larger cultural context, they're basically the scum of the internet. The fecal stain on the creme fabric that is society.
While it is bad enough that they're unabashedly mysoginistic, homophobic and at their worst, xenophobic, perhaps Ann Gee (best known as @illobyanngee on the 'gram) best illustrates it.
Here, the artist takes us through her satirical romance comics that sheds light on the mental gymnastics that sometimes comes with dating in Singapore. And if you're triggered, sorry dude, it's on you.
—
Hi Ann Gee, who exactly are these terrible men in your satirical romance comics?
They are most dudes I met while online dating when I was in an experimental phase of my life. They weren't all terrible, I exaggerated some bits of it to make it funny for the comic. Some were pretty bad though.
—
View this post on Instagram
—
Speaking of which, how do you get out of a date with these terrible men?
I've actually never cut a date short before, I tend to stick it out just to see how bad it can be. Also, my threshold for bad dates is pretty high, maybe because I find humour in awkward situations. But if I really had to, I'd text a girlfriend to call me and pretend there was an emergency or that I had forgotten an appointment with her!
—
View this post on Instagram

—
Would you consider yourself a satirical romance comic artist?
Satire is one of the tools in my arsenal but I wouldn't consider myself a satirical artist. I think a comic artist, cartoonist or illustrator is how I tend to think of what I do.
—
View this post on Instagram

—
What do you then think is a modern way of dating?
The modern way of dating seems to be a lot of trial and error, and confusion and frustration. Basically lonely, lost people trying to connect to other lost and lonely people.
—
View this post on Instagram
—
How do you ideate when it comes to your satirical romance comics? Are they drawn from personal experiences?
Most of them are from personal experiences while some are just unpleasant people I've met in a non-romantic context. A couple were inspired by strangers I saw on dates while I'm at restaurants or cafes.
 
—
View this post on Instagram
—
Why just four frames then?
It just suits the IG format better and four is the most you can go in one panel and still keep the text legible. It's a pragmatic choice rather than a creative one. Also, pacing a comic in four panels is kind of easier for me.
—
View this post on Instagram
—
Can you tell us a funny date experience?
One I didn't make into a comic was a date with a guy who identified himself as a "white horse", and was really snobbish and picky about a cafe I picked. He even called it cheap and run-down. Halfway into the conversation about bitcoin and the economy, he blurts out, "I bet you love being dominated in the bedroom."
I was quite amused and he got really offended when I declined to go on a second date though!
—
View this post on Instagram
— 
What's next for you?
I have no idea! Will see what comes up!
If you're done with this story, click here to catch up with our February 2021 issue!
---