For the month of December and January 2021, you might notice that we have changed the way we are presenting things on our site. While we could have taken the easy way out and presented generic festive stories with generic festive ideas — top 10 shoes to party in, the best log cakes that are available for delivery and festive hampers to gift friends and family — at Men's Folio, we believe in ideas that are as functional as they are frivolous, as smart as they are easy to wing and as enriching to you as they will be to the people around you. In short, we want to be as useful as possible because #aintnobodygottime.
Hence, we'll be presenting 60 very useful ideas for the festive season and into the 365 days to come for the next 60 days. Here is idea 30: embracing savoir faire with ease using the Dior Men Pre-Spring 2021 Accessories.
It takes honest expertise and knowing what men want to create clothes that exude a subtle elegance — Artistic director of Dior Men, Kim Jones has surpassed that expectation through his tenure at the french maison. Hyper-luxurious clothes designed for wearability with a modern street-influenced language cuts the tired fantasy of what fashion was becoming, turning a legacy House into a labyrinth for modernity. The result is savoir-faire at its finest, a philosophy in style earned through impeccable taste with the new Pre-Spring '21 additions to the Dior Men's foray of accessories, Jones provides a fulfilment to the easy yet seemly unsatisfied desires of men alike — to dress simply in style.
Pictured above: The Soft Saddle oblique wool tapestry and leather bag now carries one of the hottest accessories of the year. A water bottle.
—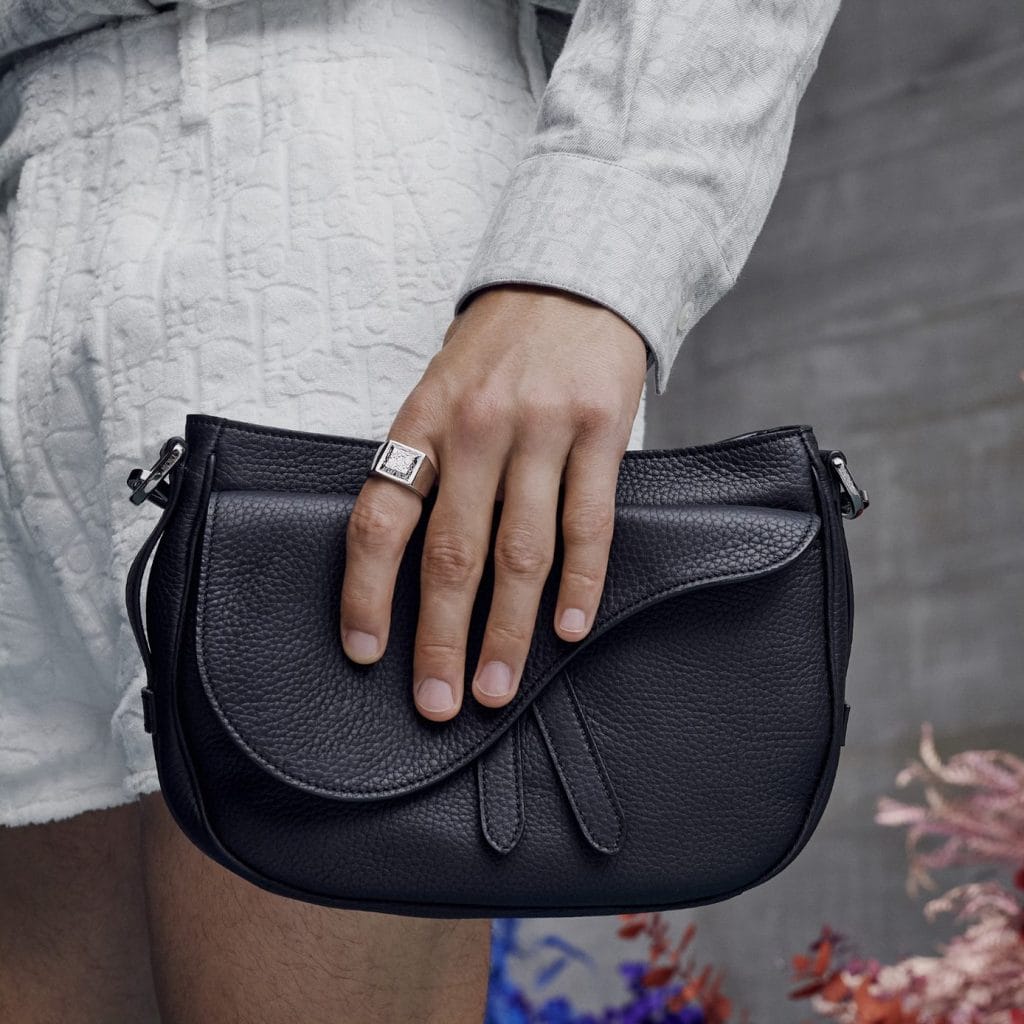 One of the flyest Dior Men Pre-Spring 2021 accessories is the Saddle leather messenger bag with its smooshy grained leather.
—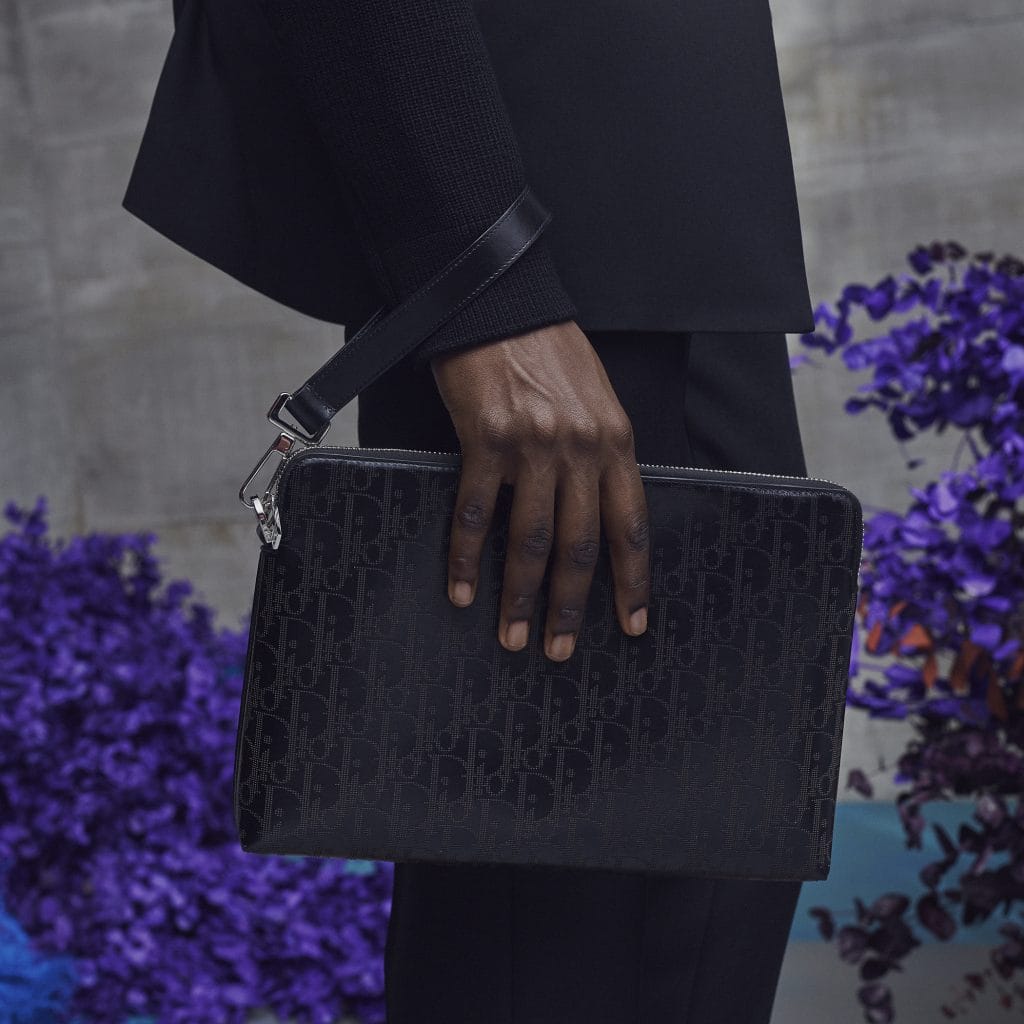 The monogram of the leather oblique galaxy pouch is pleasingly down to earth.
—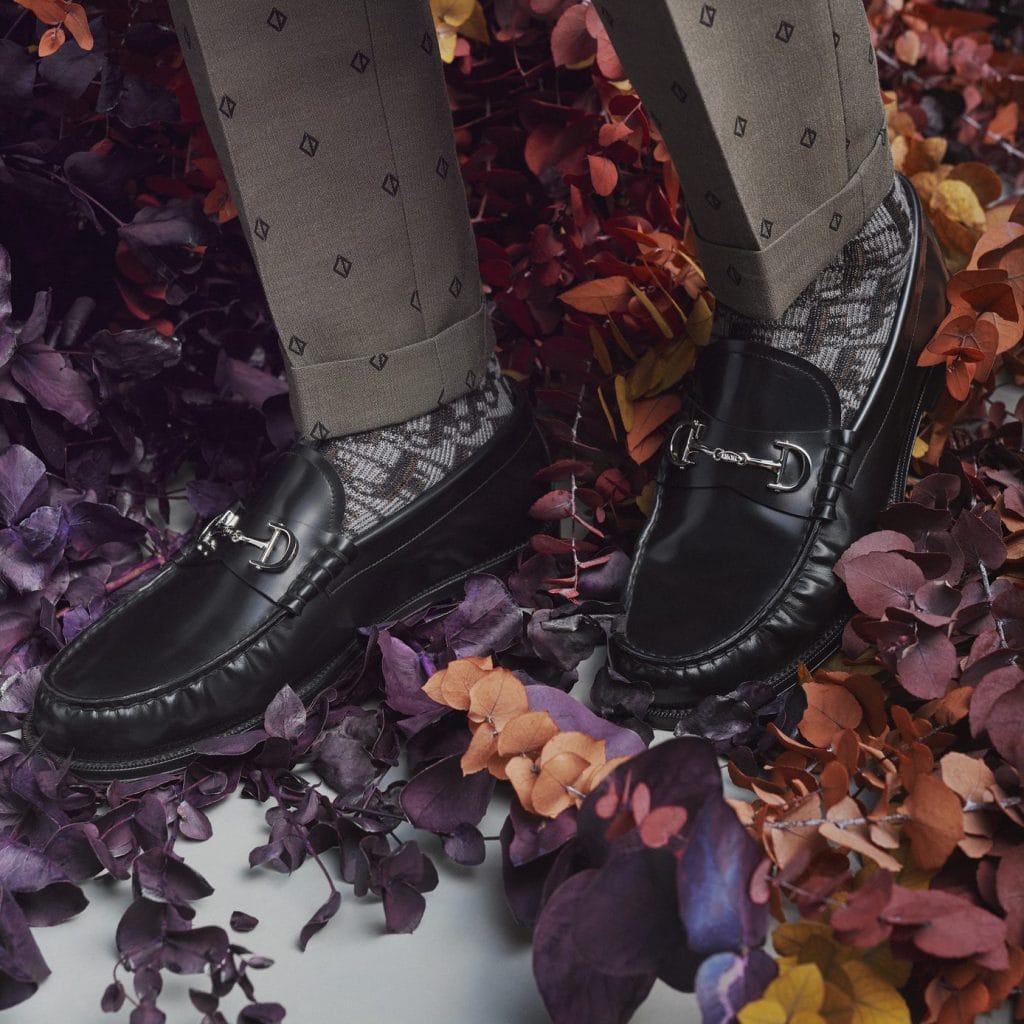 A handsome horse-buckle shaped in the house's classic C D makes its mark on the CD leather loafers.
—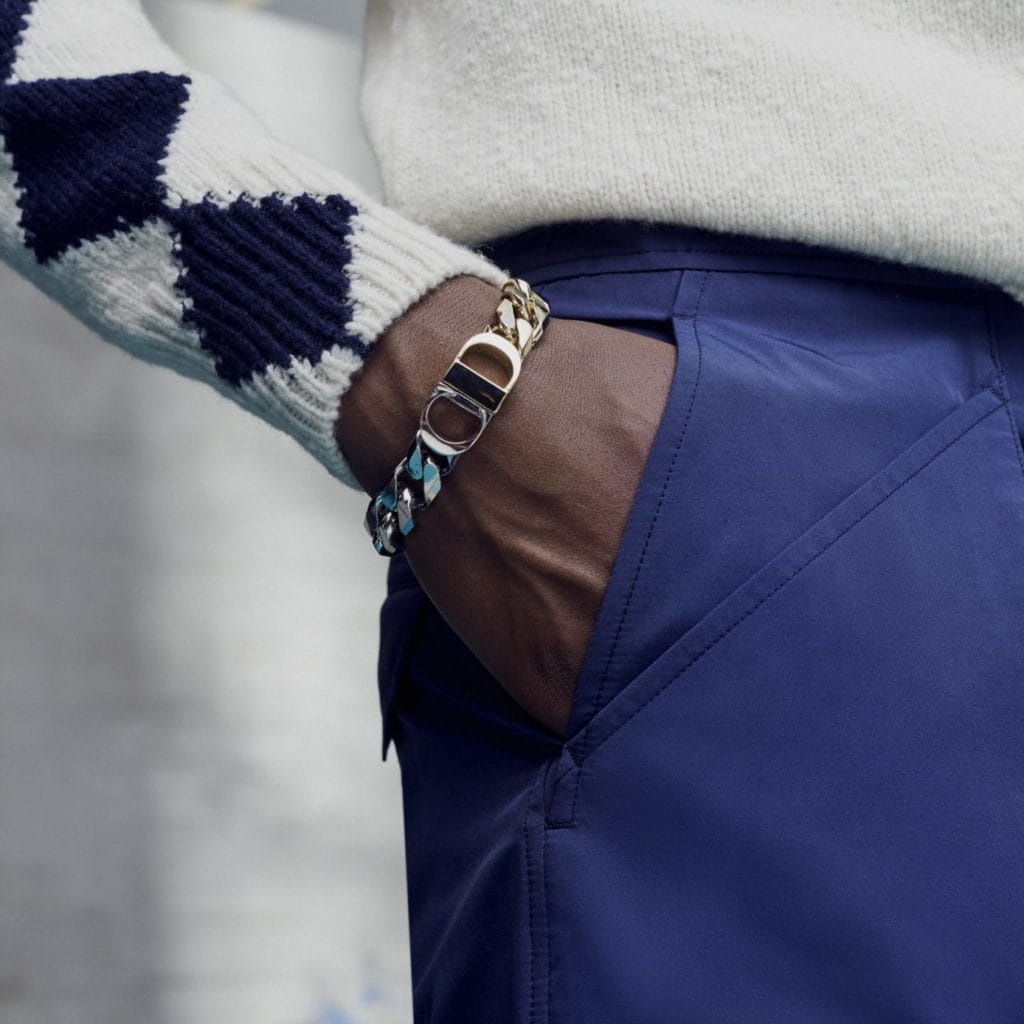 One of the simplest Dior Men Pre-Spring 2021 accessories is the metal bracelet in a handsome duo-tone finish.
—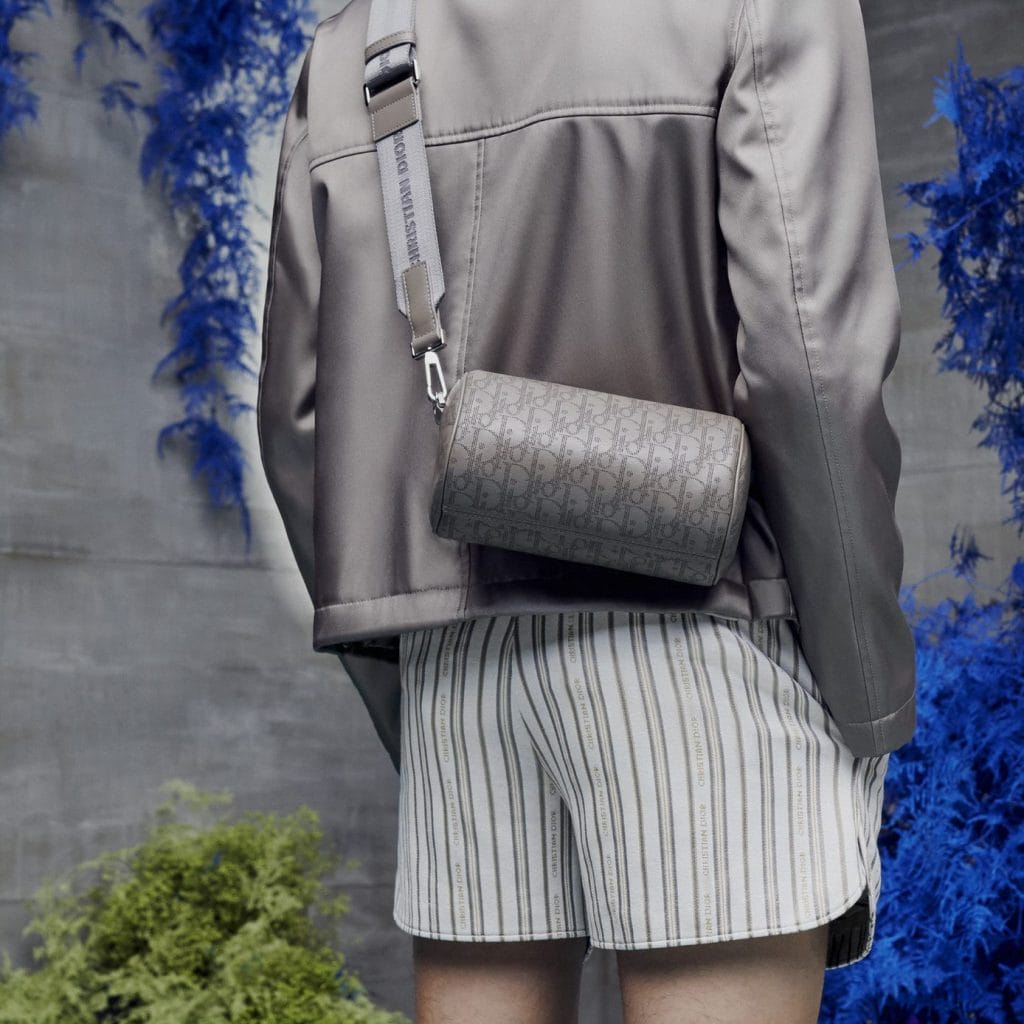 The Roller leather oblique galaxy messenger bag gets the star treatment too.
—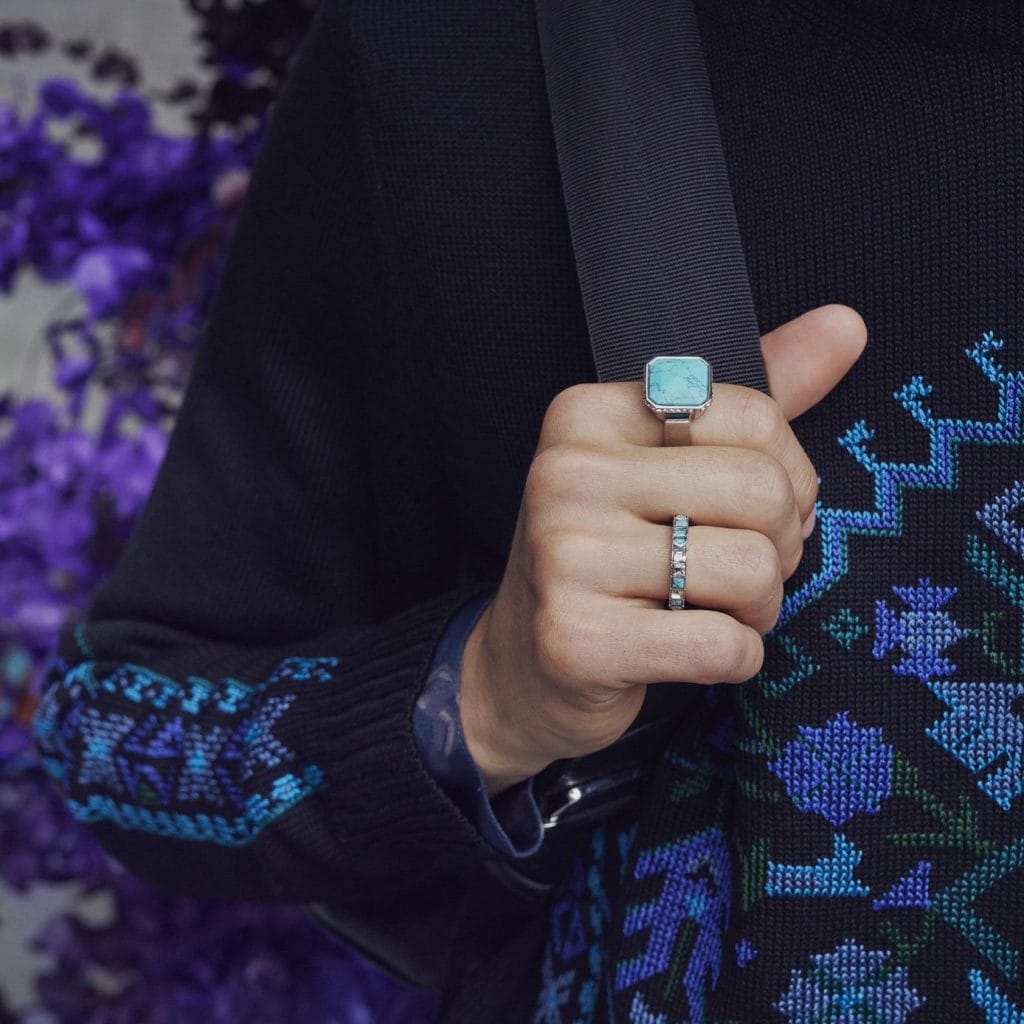 A set of two marble and metal rings makes man jewellery more accessible. 

—
Photography Brett Lloyd 
---