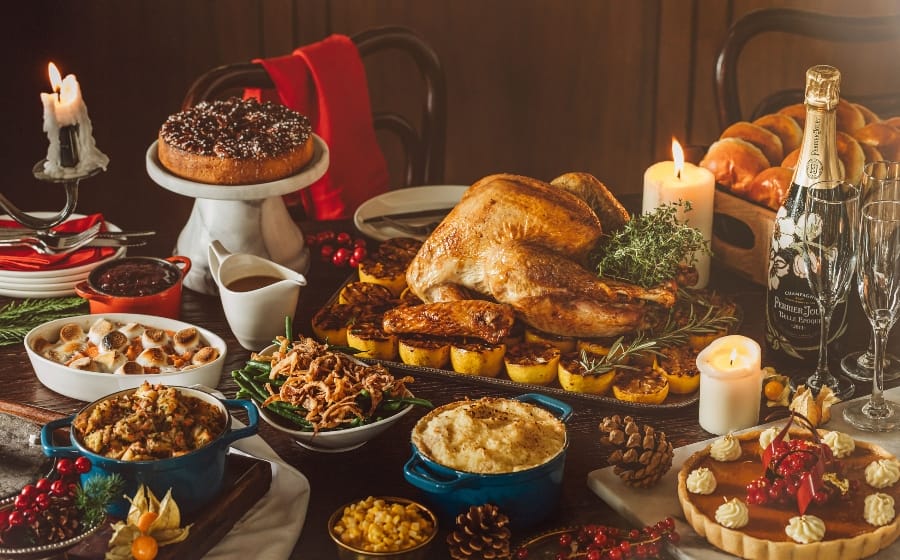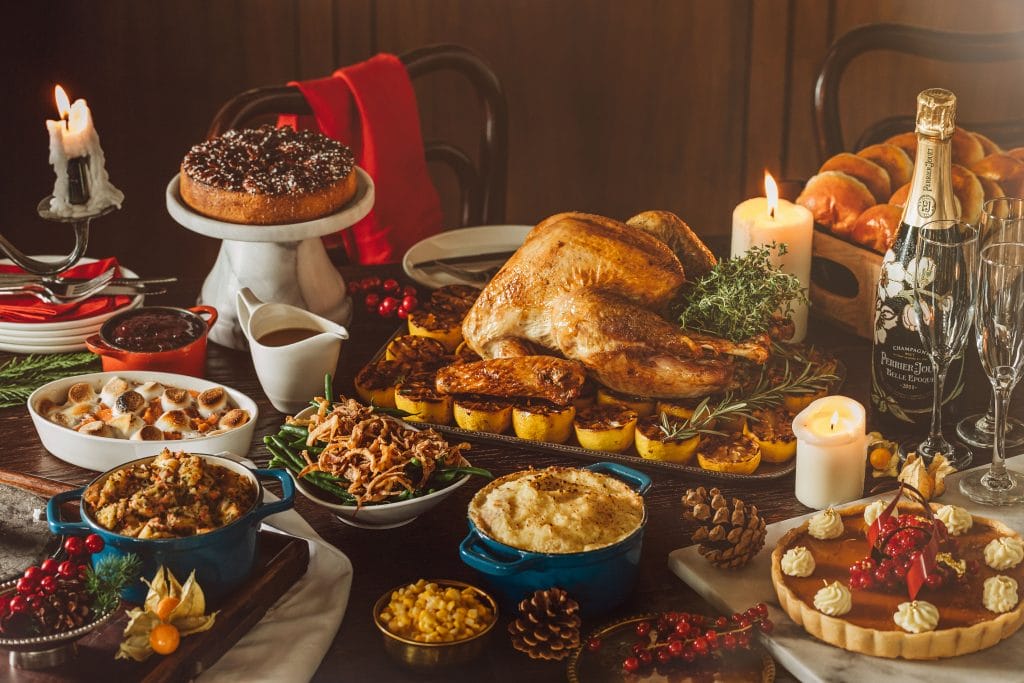 To say that the Marina Bay Sands Festive Dining menu is extensive would be doing a disservice to it (like saying that Megan Thee Stallion's Savage isn't the best album of the year or that Girl From Nowhere on Netflix isn't a cinematic masterpiece).
Before we digress, here, four of the restaurant's menus we have tasted, guzzled and imbibed. All in the name of gut-busting journalism.
Pictured above: Four words: Surf & Turf Sharing menu. If we've got your attention, great. Go forth and make a booking at LAVO. If not, this zhuzhed up offering from the Marina Bay Sands Festive Dining menu serves up 1.1kg of Wagyu Ribye and 1.25kg fresh Maine lobster oreganata with truffle butter sauce, grilled asparagus and roasted potatoes. If you still miraculously have space in your stomach and an extra belt notch, there's a 20 Layer Chocolate Cake and Oreo Zeppole (a double-stuffed malted vanilla milkshake).
P.S.: It's available from 21 December to 31 December only and is priced at $388++ with a minimum of two pax. And yes, there's booze involved — a bottle of wine is available at $100++ per bottle. 
—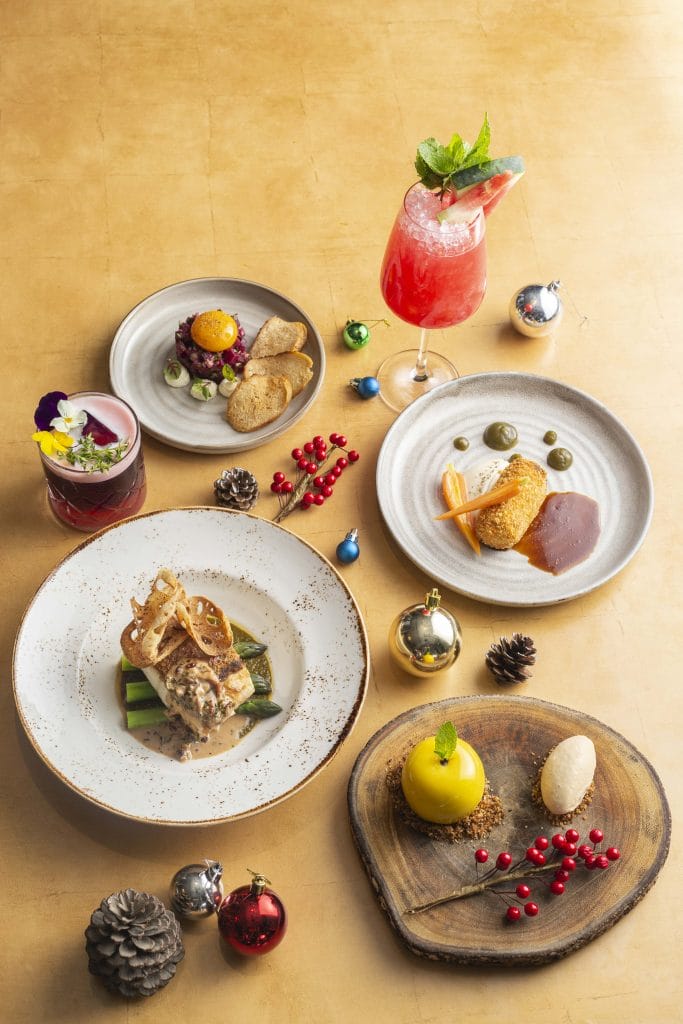 Bread Street Kitchen: It's easy to go ham with this Marina Bay Sands festive dining option. Or as we call it, plopping yourself at a table and glorping it down your throat hole. But take time to savour the Seared Scallops (sweetcorn ragout! 'nduja chimichurri!), Crispy prawns & cauliflower (…secret sauce!) and Tamarind spiced chicken wings (spring onions! coriander!). And that way of slow-eating our friends, is best savoured with any three of the alcohol offerings.
A mulled wine based on Chef Gordon Ramsay's personal recipe, Dill & Tonic and Pure Passion: mezcal, passionfruit, a honey & thyme reduction, plum bitter and bacon strips.
PS: The three cocktails are available come tomorrow till January 2021. Word's on the street that they belong to a bigger family of 10 to 12. 
—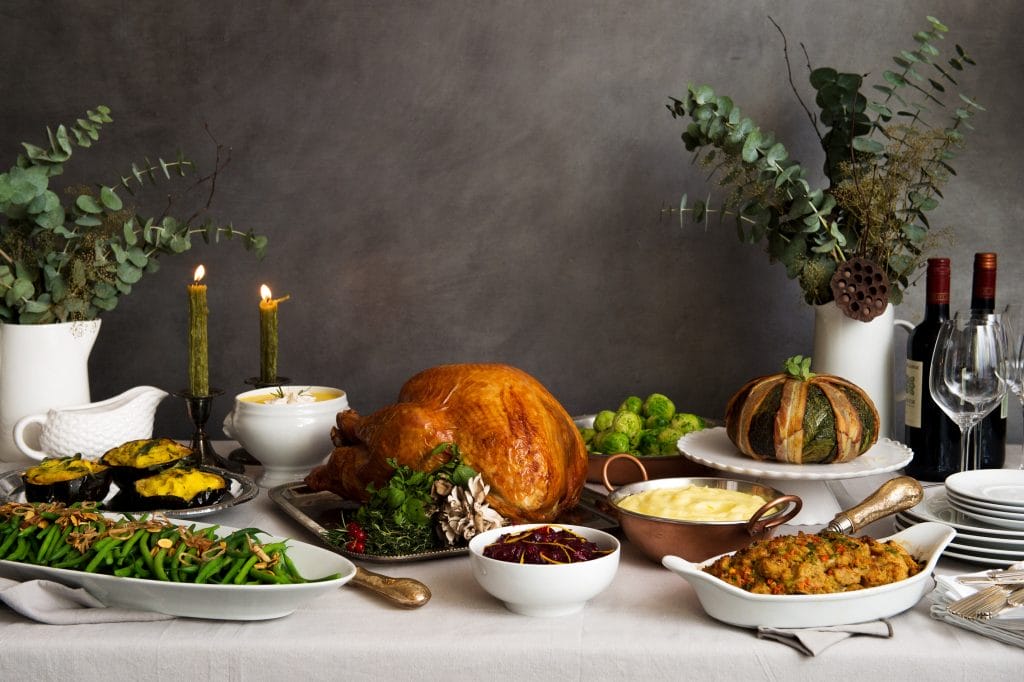 If you want to move up the table of formality, db Bistro & Oyster Bar is serving up Lobster Bisque (anything can and will taste fancier with chive cream) and Filet Mignon Rossini — a zhuzed up version of the classic beef dish that is pan-fried in butter, served on a crouton, and topped with a hot slice of fresh whole foie gras briefly pan-fried at the last minute. For drink options, do the Off the Runway: boozy Gibson Copperhead Gin, St. George Raspberry Liquer and fresh lime juice and angostura bitters.
P.S.: Another boozy option is the Eggnog Martini. It's incredibly yummy and we recommend having at least three. The menu is available from 24 December to 26 December only from 5:30p.m. to 9:30p.m. 
—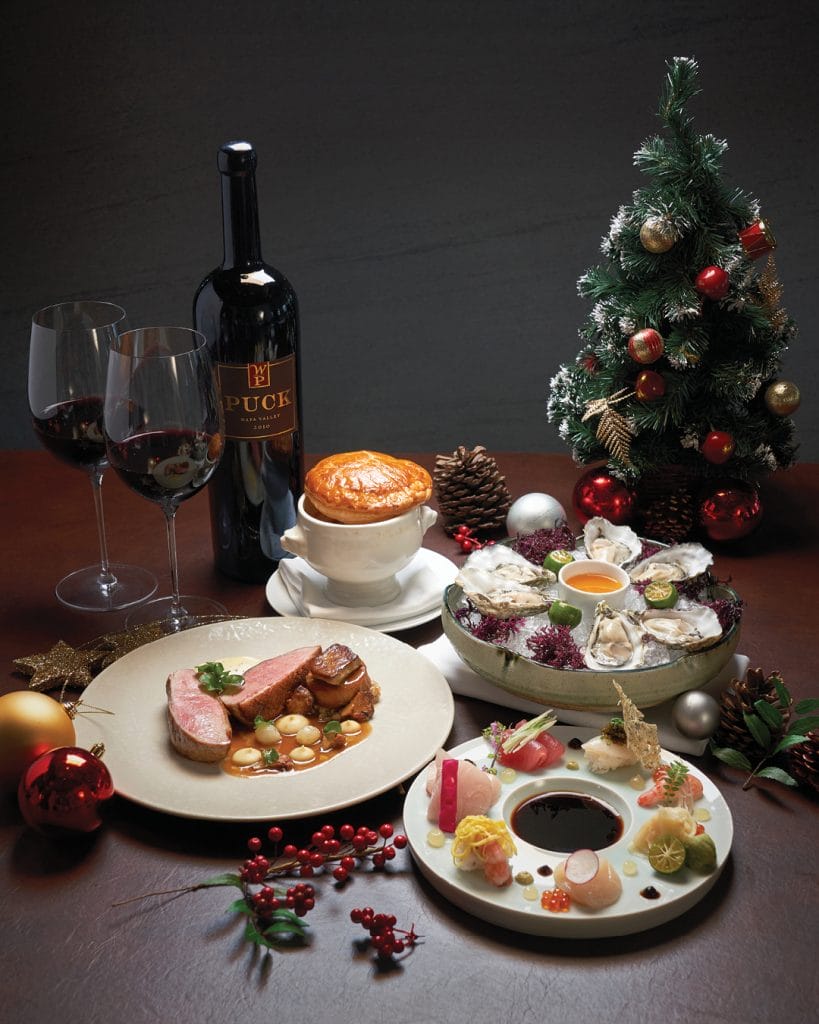 The good people at Spago Bar & Lounge recommend going there as a nightcap but here's the DL: it's serving the "Weekday Bubbly Festive Treat" all month come December. Four hours of free flow champagne, beer and red and white wines on Thursday. If you want a more G-rated festive celebration though, the festive menu has classics like Big Eye Tuna Tartare Cones and Salted Caramel Soufflé.
P.S.: They're serving a special cocktail titled The Infinity, created with Lapsang Souchong tea-infused Bulleit Bourbon 10 Years, fresh pineapple juice and a refreshing squeeze of lemon.
Catch up with our November 2020 issue here.
---