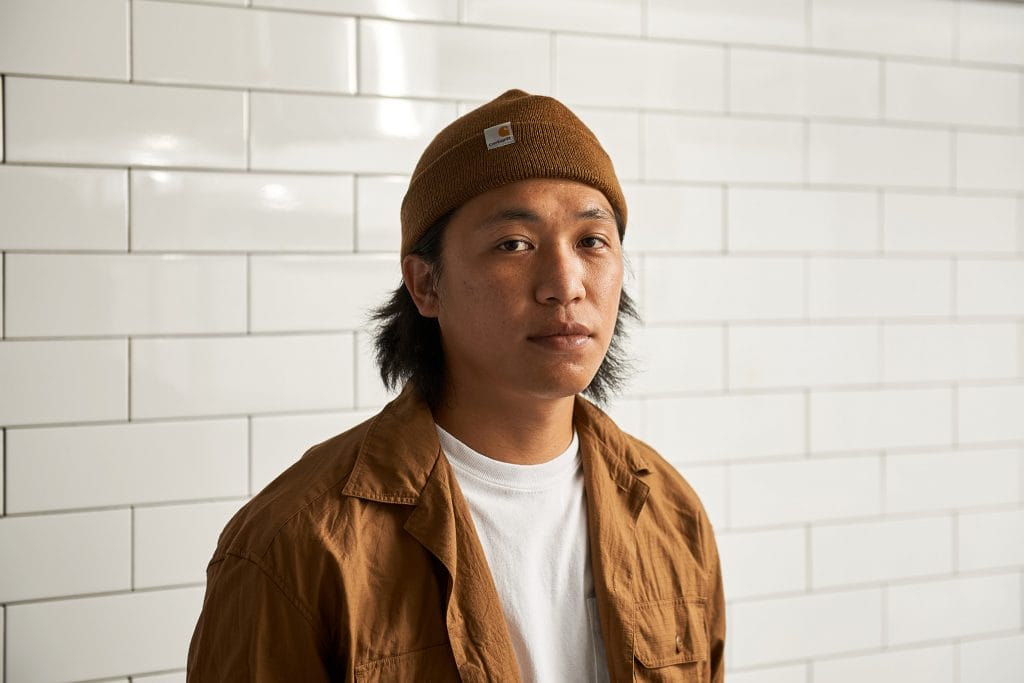 It's kind of hard to explain what newcomer restaurant 8ASH is. It's retro looking but features modern furniture, it serves hearty American cuisine but also serves elegantly plated Japanese fare and it serves…vegan burgers?
Instead of cracking our heads to figure it out, here, we speak to Chef Addis Tan — one of the good chefs at 8ASH — who is looking to expand your waistline.
—
View this post on Instagram

Hello Chef Addis! Do you perhaps know how the name 8ASH came to be?
8ASH is the acronym of the restaurant address 8 Ann Siang Hill!
—
View this post on Instagram

American food, Japanese cuisine or vegan burgers — which is your favourite and why?
You've just named all my favourite cuisines! I love all of them but if I had to choose to eat one for the rest of my life, I think I would pick Japanese cuisine. I love its clean flavour profile and it's something I can never get bored of.
—
What was your background and how did you land up at 8ASH?
So I've been in the F&B industry for almost 14 years now. After graduating from culinary school, I spent two years at the Ritz Carlton, before working at Garibaldi and Ricotti where I learnt the fundamentals of Italian cooking.
I then went on to work at more casual restaurants like Moosehead and Park Bench Deli before starting my own venture — HRVST Bistro, a plant-based restaurant. Ebb & Flow Group bought over HRSVT and I've been with them ever since, leading to 8ASH!
—
What do you eat on your off-days?
Really depends on what I'm feeling that day. I love to try different kinds of pizzas and burgers and of course, classic local food like Chicken Rice and Hokkien Mee.
—
Do you have any interesting story to tell about a dish at 8ASH?
Oh, definitely! We have a regular guest who comes in three to four times a week and always orders our Lemon Crumble dessert. We didn't really think much of it, because it's a super simple dessert but this guy loves it so much that he comes in and orders at least two or three each time.
I think we won't be able to take it off our menu now. We're even thinking of doing an upsize version of it for him!
—
View this post on Instagram

How often do you think the menu is going to change?
The plan is every three to four months, but we're always experimenting in the kitchen and I'm always pushing my team to create new dishes. So if we feel like a dish is ready to go, we'll put it on the menu!
—
What is your favourite part of the tech-driven kitchen at 8ASH?
Being able to use less paper! In a typical kitchen, there are just so many chits being passed around in the kitchen which can make things confusing sometimes. In a tech-driven kitchen, these things are online, which has made the kitchen so much neater and organised.
View this post on Instagram

Being tech-driven also means that we're able to pull data to be able to better understand the flavour profiles people are enjoying which allow us to experiment more confidently and be able to provide food that we know people will enjoy.
—
Fill in the blanks: local chefs do ____ better.
I don't think there is one thing that I can single out and say we do better. But I will say that with the incredibly competitive F&B scene in Singapore, local chefs are willing to do whatever it takes to challenge themselves and stand out.
Catch up with our November 2020 issue here!
---