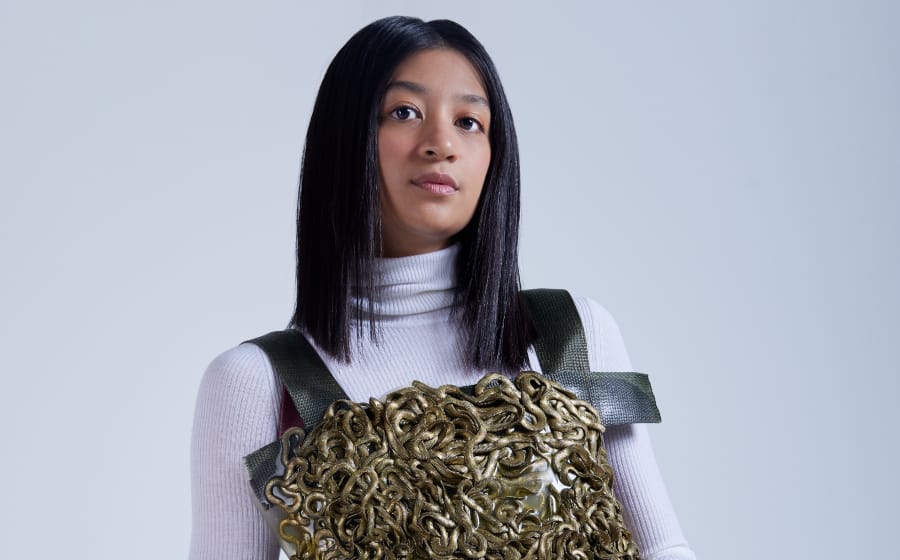 In the 1960s, legendary magazine editor Diana Vreeland coined the term — youthquake — to make sense of the cultural movement that inspired the music, pop culture and fashion of the times. In 2020, the word makes a comeback in the wake of youths rising up and defining their own narrative — including how each individual wants their voices heard.
Reclamation of power by the often-maligned millennial generation is not solely motivated by the energising of youths in politics ('Justice' was the Merriam-Webster word of the year in 2018 after all). It is in part owing to the rise of globalisation and social media — two sociopolitical factors working in tandem with the urgency of global concerns such as human rights, environmental issues ('Climate emergency' was the Oxford word of the year in 2019) and cultural diversity. Amidst these overflowing protests, technology has helped youths amplify their voices and garner greater mobility.
In the local setting where the economy is going through challenging times (perhaps even more so for the creative industry), there is a mass cancellation of events while independent grant applications are turned away in favour of creativity being used for commercial purposes.
These creatives stand out not only for the métier of excellence exhibited in their work, but also for their priorities that do not consider "hearts" and "likes" as necessary affirmations of success.
The joy in their work comes from banding with people who share a similar vision, the anti-establishment journey they are taking and needless to say, the writing of their own rules.
This is the story of Michaela Wong aka the sustainable textile designer.
Michaela Wong is wearing a Tod's nappa leather dress and wool turtleneck. The vest is of her own design.
—
Has upcycling always been important to you, even during your schooling days?
My interest lies more in exploring unexpected ways of using familiar and unfamiliar materials. Sometimes, it leads to me scavenging for objects that have already lived as something else and upcycling becomes a byproduct. It's the spirit of material exploration, experimentation and "exhaustion" which has always been in my spirit that drives me.
—
View this post on Instagram

What are some visual mediums that inspire your work?
Rocks, tree barks, moss, molding fruit and bread, hot oil, fish skins and eyes, microscopic images, ceramics and etc. I tend to find a lot of inspiration from just being in and observing nature. There's a level of textural and narrative detail that is only embedded in natural and unplanned circumstances, and these raw, genuine spaces hold a wealth of inspiration for me.
—
View this post on Instagram

Can you take us through a project you have recently done?
Around this time last year, I was approached to create a headdress for an album cover. It was about victory over death and embracing struggling as a necessity to growth. We wanted the artist to proudly wear death and decay like how a queen would wear her crown. I found that fish bones had a shape and colour that was both stunning and chilling, and I started experimenting with ways to retrieve, clean and treat the bone. I also scavenged the garden for "trash" and found that fallen and dried fruit bunches from palm trees had textures and length that added a fragile but rough dimension. I exploited the material's physical and cultural qualities to speak volumes.
—
View this post on Instagram

How about the vest you are wearing?
This vest is a piece from my thesis collection "Subversive Repulsive" which began with finding beauty in the grotesque. It led me to discover emotions even stronger than polarising (love and hate), the way you feel when you are simultaneously attracted to and repulsed by something. For this vest, I was hunting for materials in a Rhode Island warehouse that stocked close-outs from the jewellery industry and found chains that slithered eerily when you shook them gently in its box. I was enamoured and grossed out by them because their movement reminded me of worms slithering in slime.
—
Do you have a dream medium to work with?
I'd love to figure out how to make embellishments "grow" on a garment. I'm obsessed with this artist and fashion designer Alice Potts who uses sweat to grow crystals onto fabric. I think a dream medium is one that just has a life of its own whichgrows erratically and systematically perfectly just like in nature.
—
View this post on Instagram

Are there any materials that are "off-limits" to you?
I don't think there are any materials that are off-limits. I try to be increasingly mindful with how I use materials and I'm focused on making sure that materials are not wasted when they still have so much left to give. I think a lot of designers are afraid to create more junk or to use more resources, but I think our issues in consumption and waste lie in our insatiable appetite and our short attention span. I actually think biological mediums are the most mindful future for materials. And honestly, when in doubt, always go back to learning from nature.
—
Photography Eugene Lee
Art Direction Izwan Abdullah
Styling & Text Bryan Goh
Styling Assistant Manfred Lu
Makeup and Grooming Sha Shamsi using Dior Beauty
Hair Christvian Goh using KEVIN.MURPHY
This story about Michaela Wong first appeared in our November 2020 issue. 
---