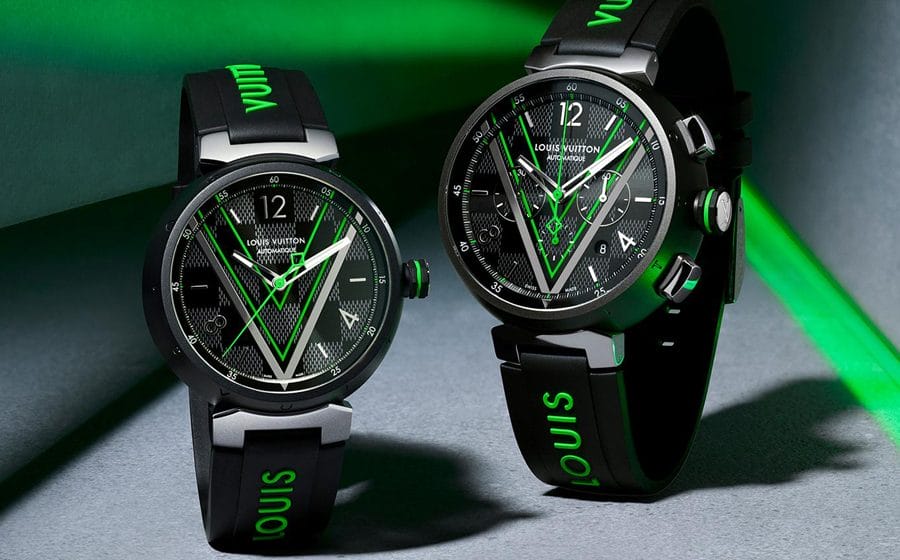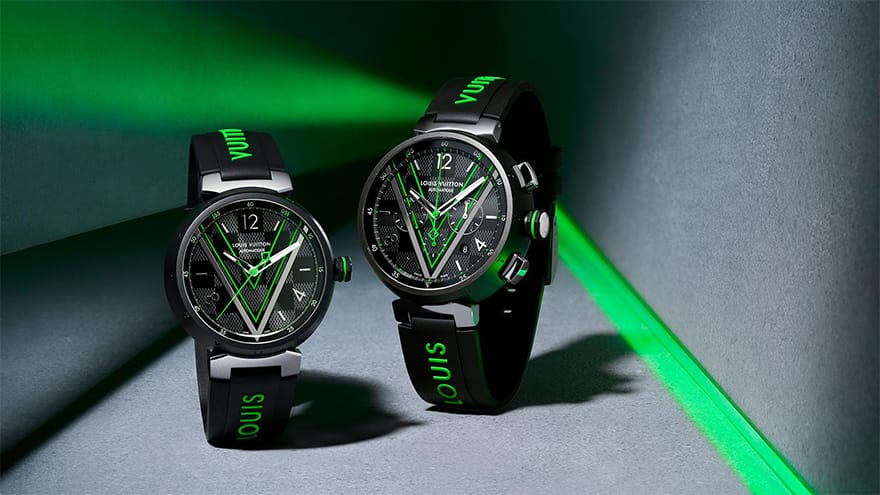 Of the numerous monograms and variations from the house of Louis Vuitton, the Damier is one of the most recognisable motifs. Simple, graphic and masculine, the Louis Vuitton Damier was created by Louis Vuitton himself in 1888, emblazoning the brand's signature trunks and suitcases amongst other items.
132 years later, the relevance of the Damier remains as it can be found on apparels to footwear to accessories and now watches. Drawing inspiration from the Damier's rich archives, Louis Vuitton recently released a brand new take on the emblematic Tambour watch with the Tambour Damier Graphite Race.
—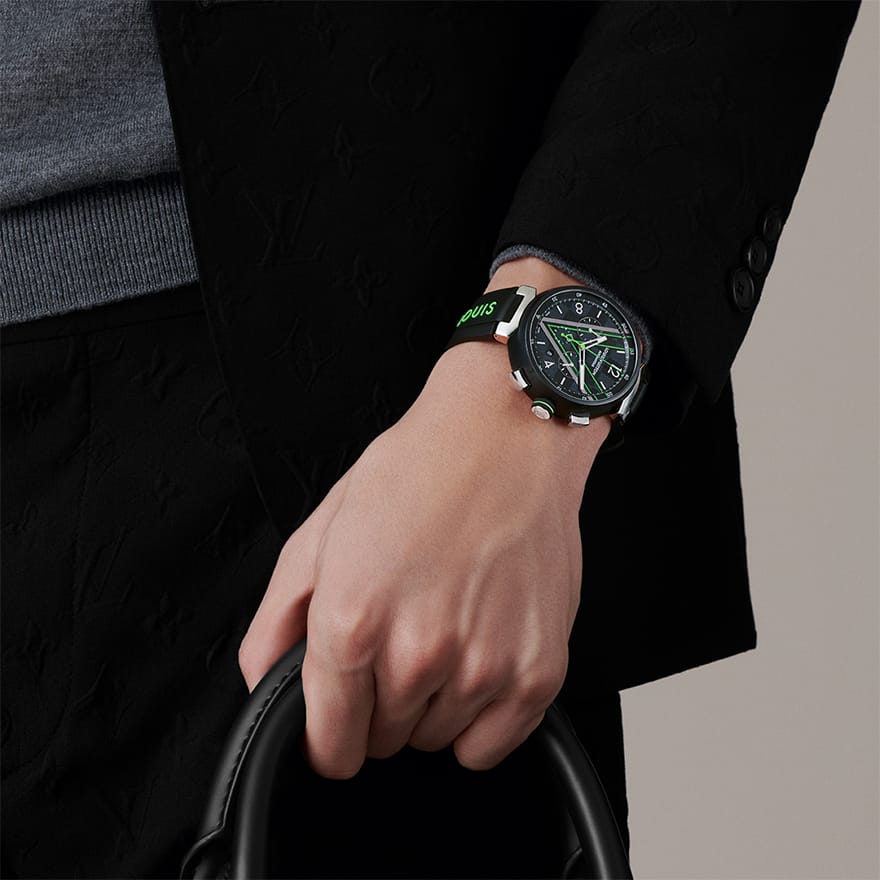 A combination of black and grey Damier tones lends the Louis Vuitton Tambour Damier Graphite Race a touch of modernity and sportiness many consumers crave. Louis Vuitton's artistic director for menswear, Virgil Abloh's neon-green signature is splashed across the entire dial and flange on Gaston-Louis Vuitton's beloved "V" letter as well as the five-minute interval track and crown grip.
—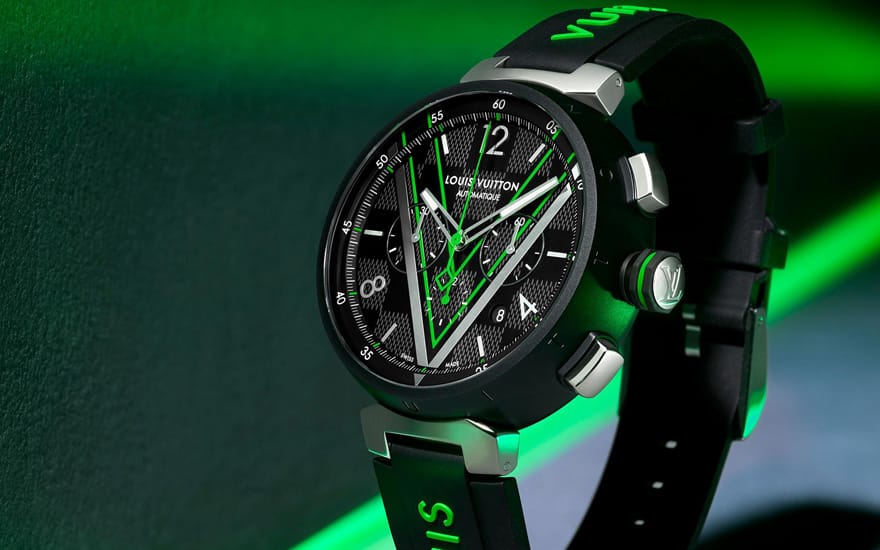 Crafted by the brand's dedicated watchmaking division at La Fabrique du Temps Louis Vuitton, the 12-worded "Louis Vuitton" is etched on the sandblasted stainless steel before being coated with a layer of anthracite PVD coating for a smooth finish.
—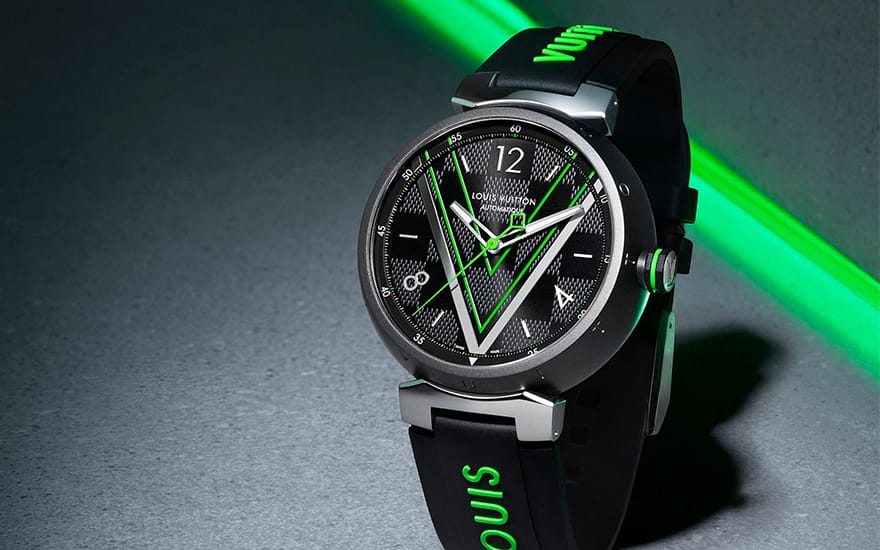 The Louis Vuitton Tambour Damier Graphite Race is available in two executions — a time-only or chronograph variant. Both are powered by automatic calibres assembled at La Fabrique du Temps Louis Vuitton. The former measures 41.5mm across while the latter comes in larger at 46mm and is both water-resistant to 100m making it a safe for general sporting wear.
Louis Vuitton's innovative patented interchangeable strap system allows wearers to swap their watch straps to fit every occasion and style without the use of dedicated tools.
Even thought there is no 11.11 sale, it should not stop you from shopping the Tambour Damier Graphite Race here.
---