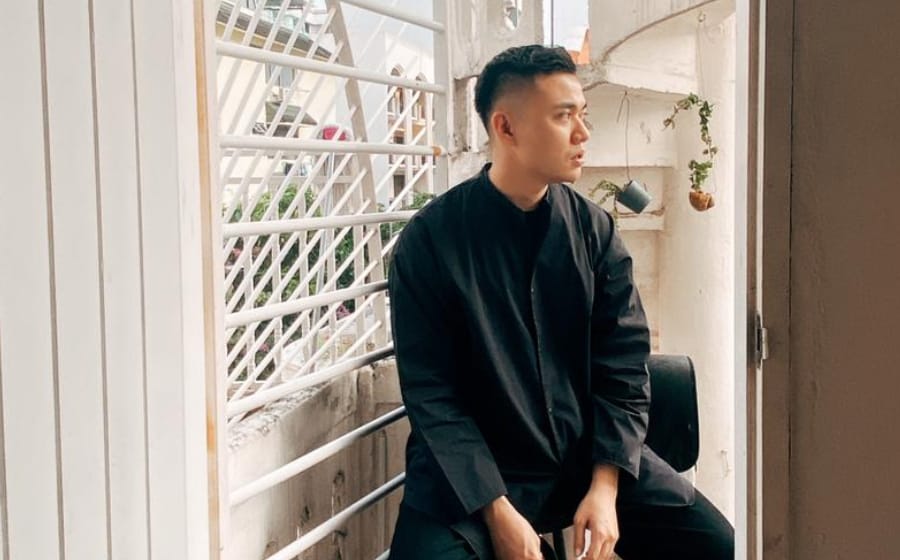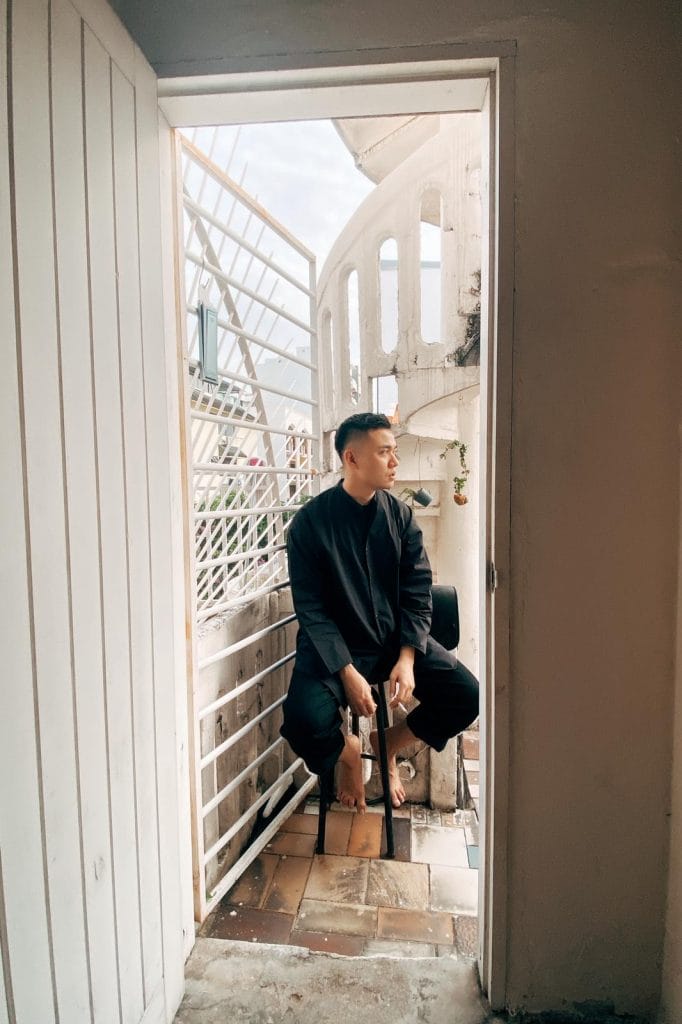 There is always a strange obsession to tread on the line of familiarity for me. When does familiarity feel strange and when does the strange become familiar? Why do we sometimes get the sense that something can feel strange and familiar at the same time?
Studio Vetyver started out as a creative studio primarily as an outlet to execute design research, fashion projects and garment experimentations based on the considerations above. Out of simple curiosity, it has now evolved into a case study on class systems and spaces found within Singapore's landscape; expressing them through art and fashion.
—
Exploring the nuances of ideas found in overlooked spaces, the label finds inspiration from the otherwise mundane and ordinary — an abstract concept of the seemingly normal that could be interesting upon closer inspection and investigation. This ties in with the name of the studio which was inspired by the vetiver root — a common perfume ingredient with a scent that becomes much more apparent with wear. I wanted to work on interesting ideas that are worth paying attention to.
View this post on Instagram

I was also interested in how a piece of clothing can be a reflection of its environment, lending itself to a kind of language and "uniform" informed by its landscape. They also inform social norms, settings and identities of spaces. It was during this period that I began a fascination with a uniform system — motivated by its environment — that could be part of a carefully considered contemporary wardrobe.
Every studio process involves rethinking the intimacy of forms, structures and folds, and how honest it is in responding to the documented spaces. The first capsule collection, "Un-form" was about capturing the quiet energy and identities that existed around the heartlands — from public schools, void decks and military camps.
View this post on Instagram

With each collection, the landscape shifts and there is always something new to investigate. It is a constant research and process-driven work that seeks to place new meanings into clothes — a process that is still experimental but retains functionality, one that allows reinterpretation of the otherwise; normalcy.
—
Due to the ways and processes in which the studio currently operates, Vetyver is somewhat an outlier in the industry which neither fits into the standard fashion calendar nor does it take on a fast-fashion process. The method I choose to work is through carefully-considered capsule collections instead of following seasons or trends. The designs are only reproduced when there is demand and half of the collection is being sold through pre-orders.  This means a lesser likelihood of unnecessary wastage; being conscious and aware of waste should not be an afterthought and I try to work around the capabilities and resources available.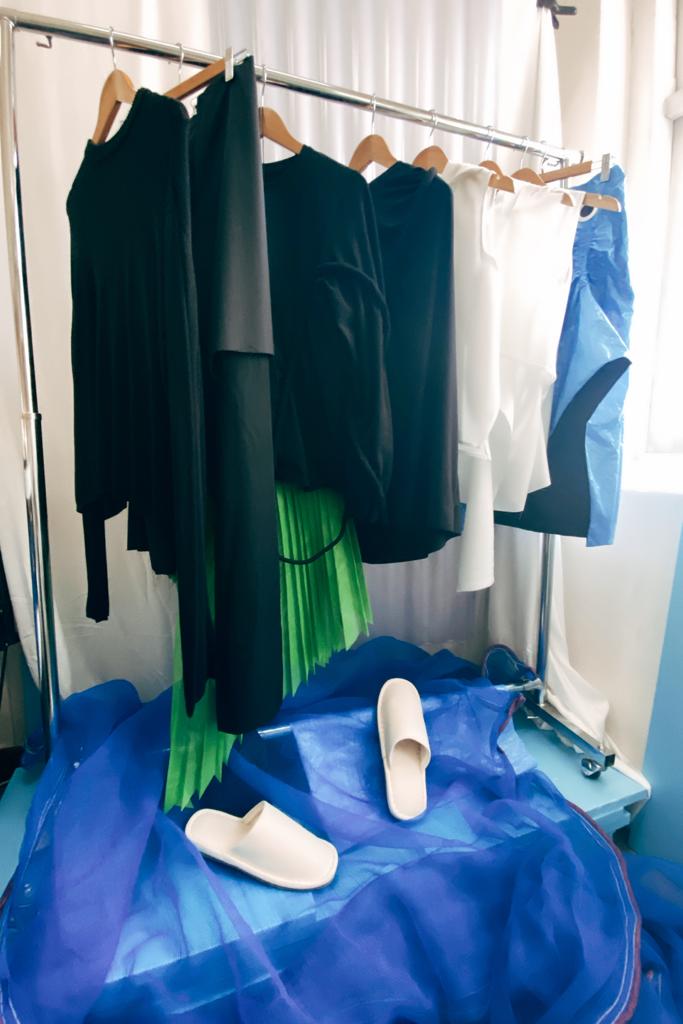 I always take an approach that feels the most fresh and exciting, even if it does not feel like the standard or norm. In a way, the toughest decisions are always intrinsic — fuelled by natural gut instincts — which usually points to an offbeat track. Ideally, I would love to have more cross-disciplinary collaborations in the future as it produces new and unexpected outcomes.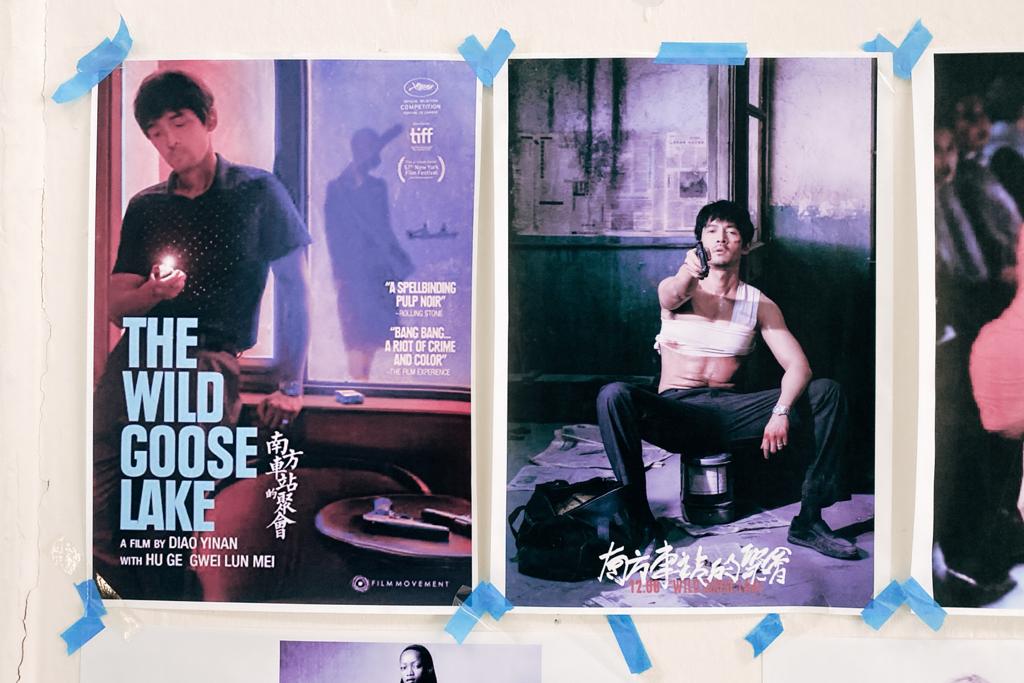 The sophomore collection entitled "Paradise" is inspired by the proximity of Geylang, which is the current location of the studio space. Surrounded by religious federations, clan associations and the red light district, the collection takes cues from the energy and characters within this environment. Responding to the conflicting ideas of "Paradise" found within the landscape, I hope to push a little further into unconventional materials that are not necessarily deemed as standard textiles. Duality and opposites are still a running theme — finding the line "in-between".
Movies such as A Land Imagined directed by Siew Hua Yeo and The Wild Goose Lake directed by Diao Yinan also set the mood and inspiration for the collection. There were several social issues with regards to the migrant workers that I responded to within the process of creating this collection that are visually hinted upon, which are also left open for interpretation.
Although I do have great respect for traditions, I do not necessarily conform to any preconceived notions of what fashion should or should not be. Amidst the times that we live in now, I hope that I am able to address new alternatives to viewing clothing through my works — being present and putting the focus back into things that are so vital, yet taken for granted.
This story by Pit Firdaus Ari of Studio Vetyver first appeared in our November '20 issue.
---