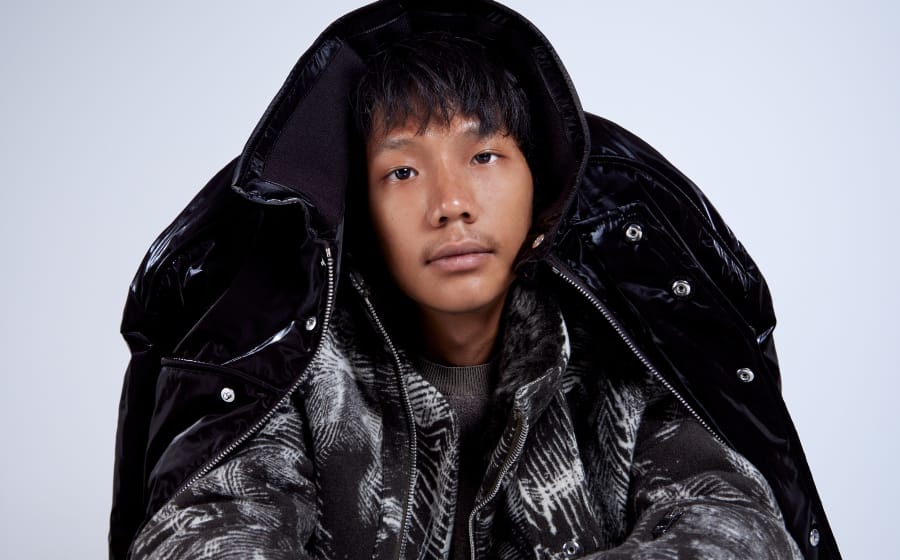 In the 1960s, legendary magazine editor Diana Vreeland coined the term — youthquake — to make sense of the cultural movement that inspired the music, pop culture and fashion of the times. In 2020, the word makes a comeback in the wake of youths rising up and defining their own narrative — including how each individual wants their voices heard.
Reclamation of power by the often-maligned millennial generation is not solely motivated by the energising of youths in politics ('Justice' was the Merriam-Webster word of the year in 2018 after all). It is in part owing to the rise of globalisation and social media — two sociopolitical factors working in tandem with the urgency of global concerns such as human rights, environmental issues ('Climate emergency' was the Oxford word of the year in 2019) and cultural diversity. Amidst these overflowing protests, technology has helped youths amplify their voices and garner greater mobility.
In the local setting where the economy is going through challenging times (perhaps even more so for the creative industry), there is a mass cancellation of events while independent grant applications are turned away in favour of creativity being used for commercial purposes.
These creatives stand out not only for the métier of excellence exhibited in their work, but also for their priorities that do not consider "hearts" and "likes" as necessary affirmations of success.
The joy in their work comes from banding with people who share a similar vision, the anti-establishment journey they are taking and needless to say, the writing of their own rules.
This is the story of Farizi Noorfauzi aka the artist examining cultural traditions and rituals.
Farizi Noorfauzi is wearing an Ermenegildo Zegna XXX outer jacket, polyester jacket and wool sweater.
—
View this post on Instagram

Is there a common thread that runs across your work?
I have primarily worked with video and performances. Even though I am currently exploring new things, I like to think about my practice as the process of "cell culture" — isolating "cells" (objects and images) from their natural environments and observing their growth as they are inserted into artificial environments while looking at how this process (re)shapes their meaning.
—
How did No Ceiling ø wall — a collective that questions the representation of works in spaces across singapore, and considers the possibilities of an alternative alternative space — come about?
It was birthed a few years ago as a collective response to ideas of sterile spaces and schematic modes of art production. It started from conversations on Instagram based on shared desires to seek fluidity, flexibility and accessibility within our practices of making and presenting.
Since then, we have always been fixated on this idea of "non-site" — exploring intangible, non-physical spaces we are attracted to as experimental settings for a curational project.
—
View this post on Instagram

You seem to like photographing trash and relatively mundane things, do these images inform your work?
I like to look at objects I encounter in ways I normally wouldn't — how I can interact with them or use them in my work. Photographing "undesirable" objects has become an exercise that informs and influences the way I use materials in my works.
Recently, I have also been trying to practice "upcycling" by picking up discarded objects and experimenting with their materiality as art objects. I guess I am playing into the notion that there're no rules as to what "acceptable" mediums and materials are.
—
What is your research process like and how do you set out to do it?
My thinking process has always been best facilitated through spending time doing nothing — hanging out with friends, in the shower, on the bus, on my bed trying to sleep and so on. A lot of my past works were more conceptual, so it was a lot more thinking rather than doing.
The idea of the work is more important to me than the material aesthetics. Working primarily with video and performance also created a sort of leeway for me — I knew I was always either going to be working on a screen or using my body, or both.
View this post on Instagram

This has shifted recently though, as I'm trying to be more conscious of my mediums, materials and my approach to art making.
—
Are there any current issues you are looking to address in the future?
I would say nothing serious but I think it is inescapable that my practice will always be politicking around ideas of race and identity. But I guess I am trying to have more fun with my practice — making things that make no sense, painting over things or making nonsense sculptures.
—
Photography Eugene Lee
Art Direction Izwan Abdullah
Styling & Text Bryan Goh
Styling Assistant Manfred Lu
Makeup and Grooming Sha Shamsi using Dior Beauty
Hair Christvian Goh using KEVIN.MURPHY
This story about Farizi Noorfauzi first appeared in our November 2020 issue. 
---