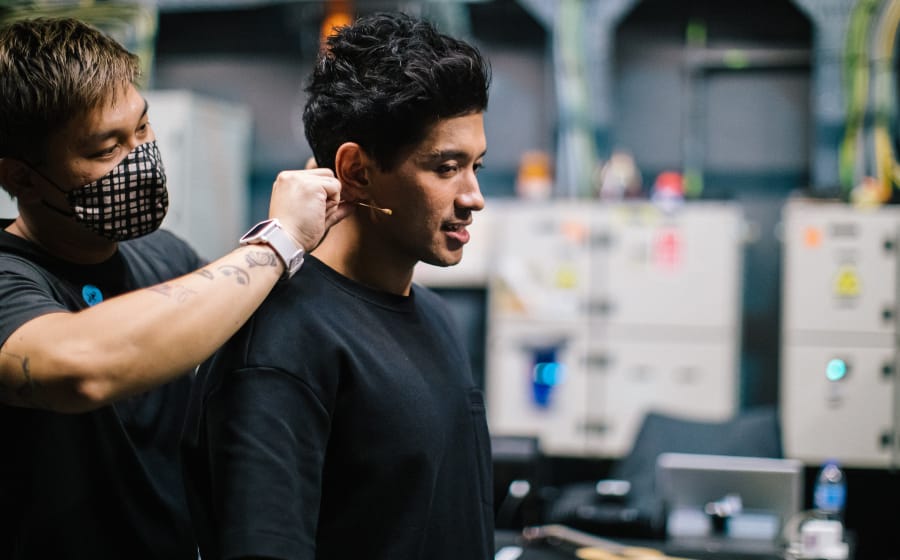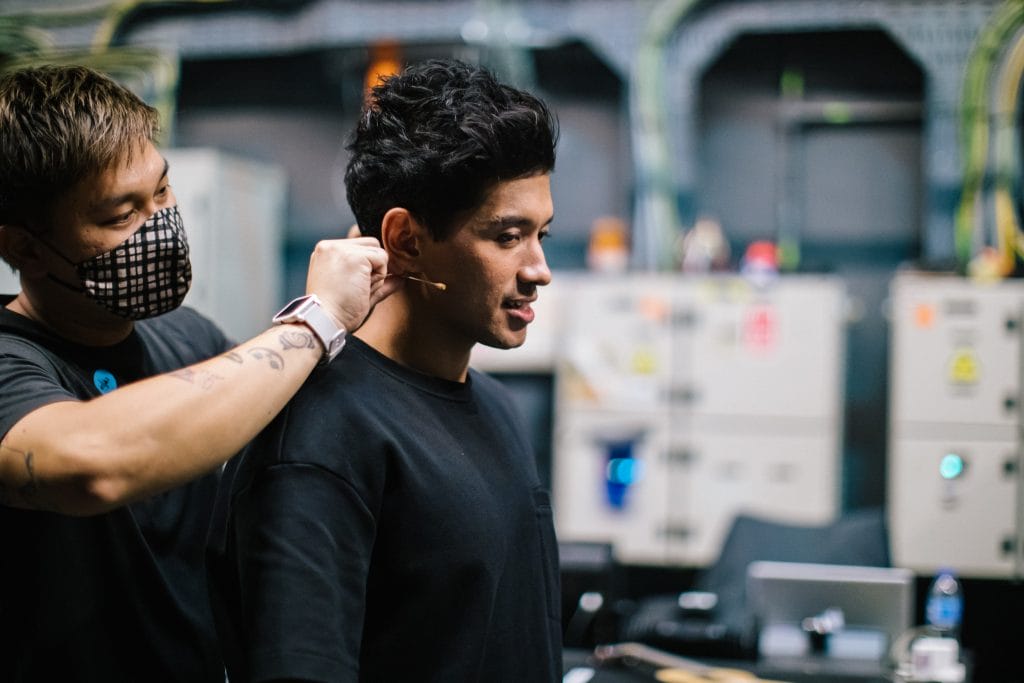 Just one day before the launch of musical revue Lights Up! — a performance that features Singapore's veteran and emerging artists such as Sebastian Tan, Dwayne Lau and Hana Rosli who will perform their renditions of Selena Tan and Elaine Chan's classic musical theatre creations from Dim Sum Dollies, SING DOLLAR! and CINDEREL-LAH! — we catch up with one of the performers, Isaac Ong on what he's been up to.
—
Hi Isaac, it's been quite a while since you represented our sunny red dot in The Voice (Singapore & Malaysia). How would you say you've grown from then?
I think the Voice gave me an opportunity to go around to different organisations and schools across the last two years to bring messages of hope and love, which has always been my passion.
Since then, I've had opportunities to go to China to sing with Hebe from S.H.E and also continue the work with Colours Global, a company I founded years ago to help people and companies get involved in community works and projects, locally and internationally.
—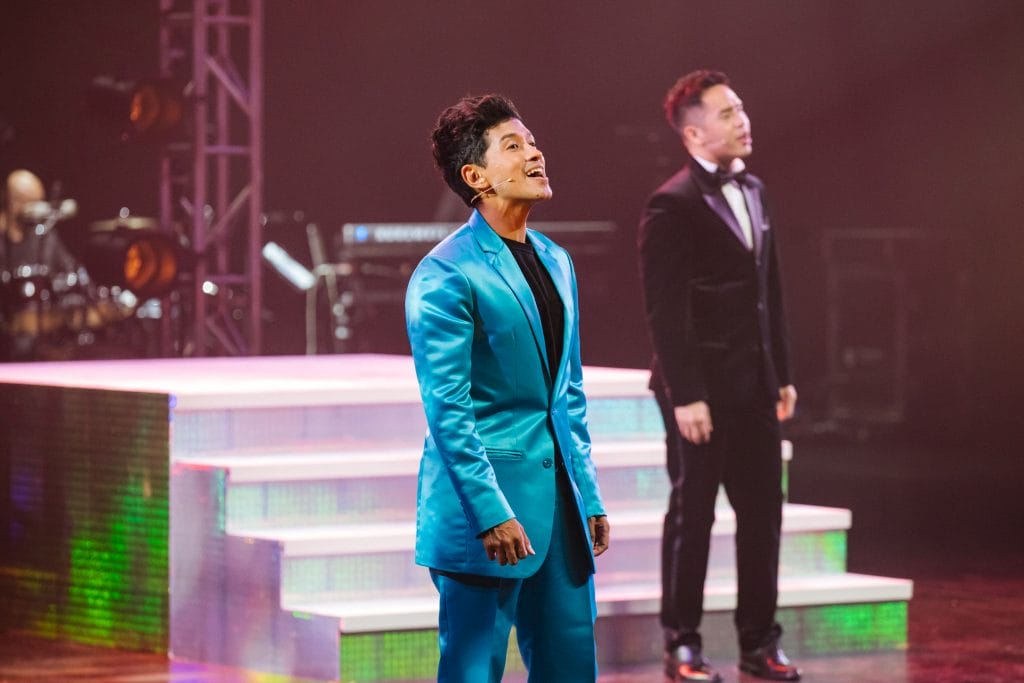 Do you feel perhaps your sound has changed?
I feel I've become more comfortable in my skin and my voice. There was a season I tried to manipulate my voice into something it was not, because I was often told locally that my voice was too intense, not sweet and gentle enough.
The Voice gave me space to just use my voice in a way I enjoyed and was comfortable with, and that was free-ing. So I wouldn't say it changed but I've learnt to accept my voice.
—

Can you do an elevator pitch for Lights Up! in 10 words or less?
A motley crew of some of the sweetest and most talented souls of Singapore, singing for and about their lives.
—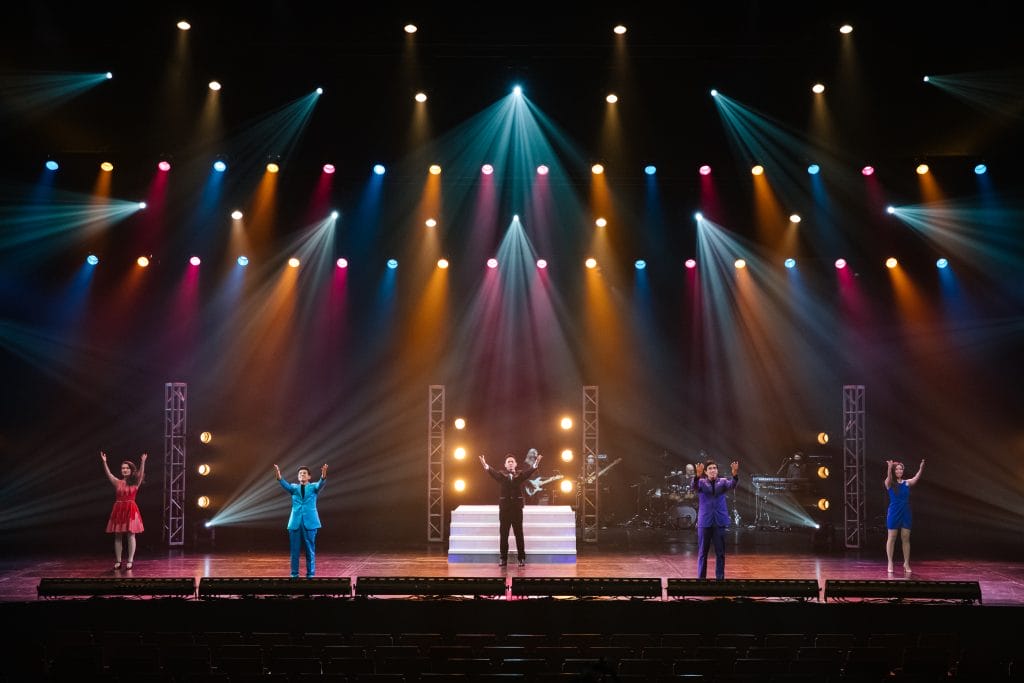 Actually, is this your first time acting in a musical revue? If so, what's it like?
Yes it is. I was actually supposed to do my first musical 12 years ago, but mid-way into rehearsals, I got my enlistment letter and had to leave the production. So this has been a long time coming, a dream really to be able to do a musical, let alone on the stage of Esplanade.
It was definitely nerve wrecking, what with the tight timeline, but Director Jo, the rest of the cast, and the team from Dream Academy, made the experience incredibly enjoyable and much easier.
—
Did you have any misconceptions about musical revues? How has Lights Up! changed it then?
It was everything I had thought it would be. Full of fun and laughter, sweat and tears too. What I did not expect was to be deeply inspired. This musical is about the lives of these performers, their past, their present struggle with their work because of the pandemic and their aspirations.
It was a privilege to have a frontrow seat, watching these stories being told and also lived out right during our preparation and performances. I was deeply moved by the entire experience.
—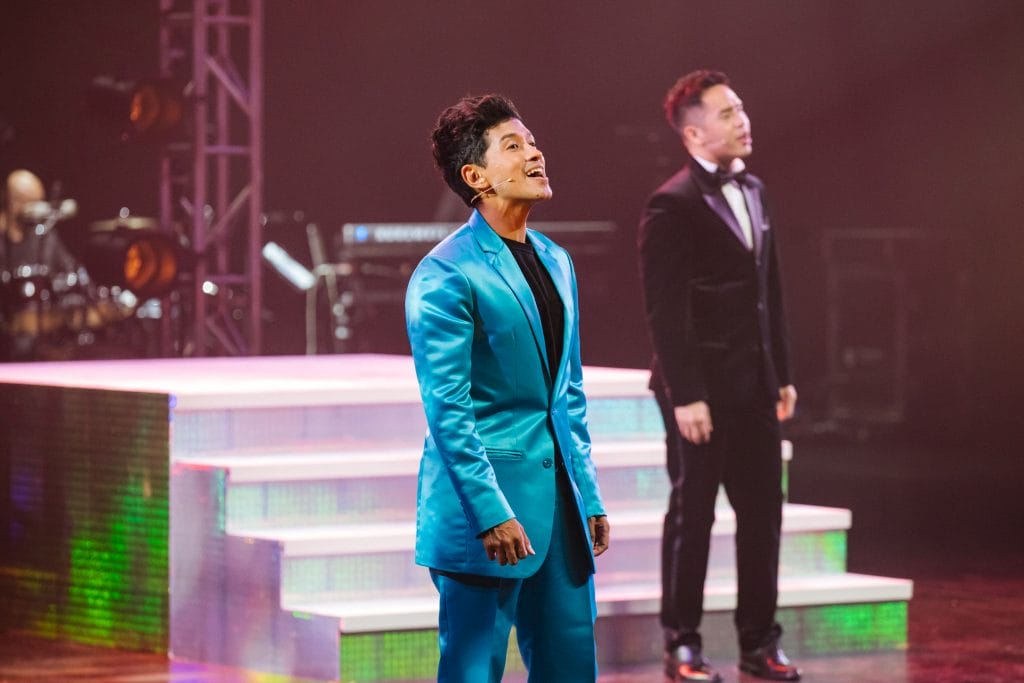 What is your favourite song from Lights Up! and why?
My favourite song is TOGETHER. It captures beautifully how as singers, artistes, performers and actors, we have a place in society and a unique and powerful voice. That maybe people often think we are just "decorative" when really we have played essential roles in the building of society and the betterment of many people's lives.
—
What have you learnt from the veteran cast?
That their success comes more from their humility than their talent.
—

What are your plans for the remainder of 2020?
Beyond the grind of working and performing, this year for me has been a year of treasuring relationships and friendships a little more, so I'm going to keep making time for the people who I've committed to love and journey with.
Photo credits Alvin Ho, courtesy of Esplanade – Theatres on the Bay.
Catch Lights Up! starring Isaac Ong this Sunday, first November, at three pm here. 
---