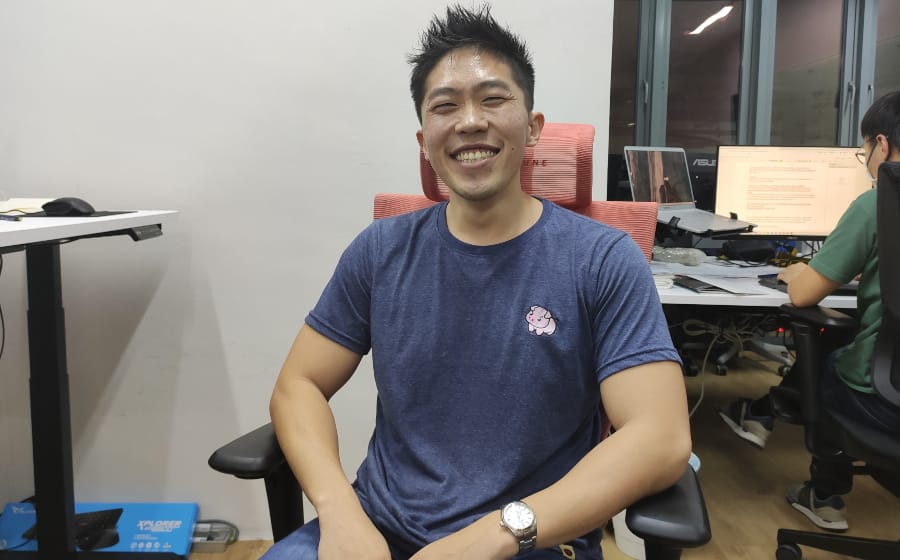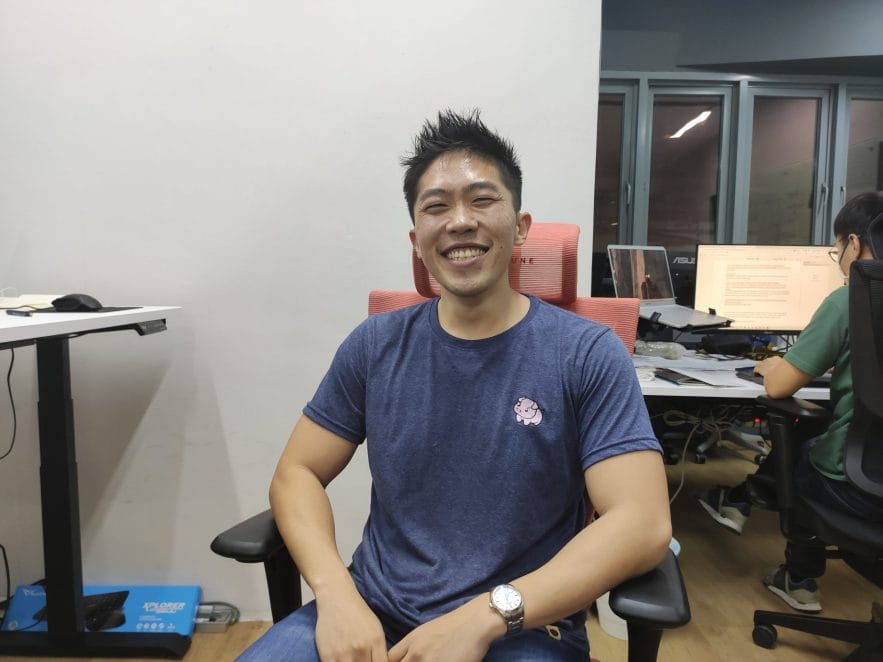 We hate to be the ones to say this but the ergonomic office chair market is pretty bleak. Most of them are pricey and look like space invaders. We can't even think of any that looks good even in the most photogenic places in our home.
However, we might just have a solution. Meet Joshua Chan, the man behind ergonomic office chair Ergotune. Or as we'd like to call it, the man behind the chair that has a handsome finish that promotes a healthy back.
—
Hi Joshua, we have this niggling little question in the back of our minds — are you a gamer?
More of game hoarder now.
Funny thing, when I was younger, I had all the time in the world to play, but no money to buy games or hardware. Now that I can afford it, I can rarely find the time to play.
I have a ton of games I bought during the Steam sale but never touched. Now, God of War is on my playlist! Just got started on it and I'm now finding pockets of time over the weekend to complete it.
Speaking of gaming, there is a line of (increasingly popular) philosophy in the gaming community that "the best gaming chair is a good ergonomic chair". And in terms of value, ergonomics and how adaptable its look is for different occasions such as gaming or WFH, it's tough to argue!
—
What was wrong with the OG version of the Ergotune chair and what spurred you to create the 2.0?
We have always believed in being within touching distance (about one metre away cause #social distancing) with our consumers, and asking, "What can be done better?".
These continued customer conversations led us to two key insights.
One, that the mesh material can be improved on in terms of looks and tactile feel. Hence, we introduced the DuraWeave Hybrid Mesh which combines the best attributes of mesh (breathability) and fabric (durability and fancier look).
The next insight was that we are using a wider range of input devices (laptop, keyboard, mobile phones) on our chair than ever before. Most armrests haven't caught up — hence the GyroBrace 5D Armrest that supports your arm across all kinds of activities.
—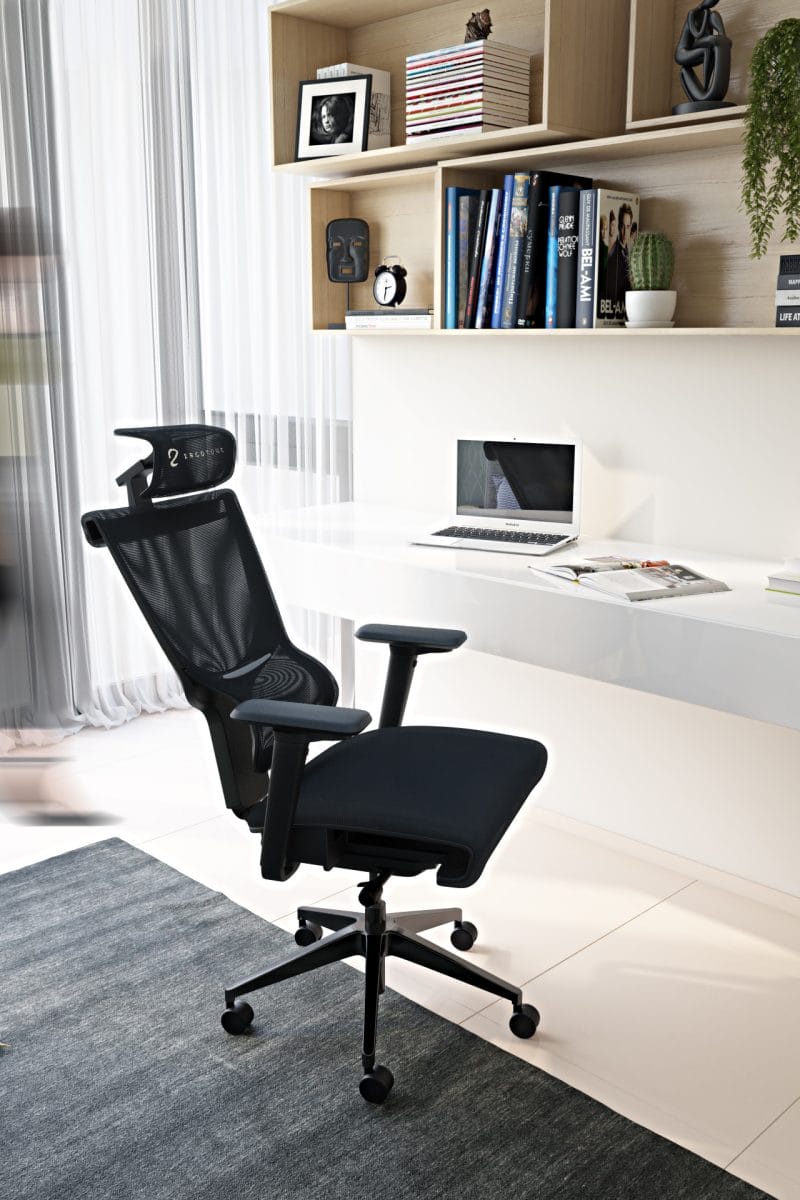 If ATLAS (a mechanic in the Ergotune chair) supports one's lumbar spine no matter how far it reclines back — what if we want to lie down or sit a la Ah Beng?
Dang, we're already in the process of trademarking ErgoBed™ and ErgoKopitiamChair™ as we speak.
In all seriousness though, the answer is yes. Our ATLAS™ is meant to support the natural curvature in your lumbar spine no matter how you shift your body.
While we don't recommend using it as a bed, you could probably adjust it to a deep enough angle for you to prop your legs up on your desk like an Ah Beng while watching Enola Holmes or Spongebob Squarepants on Netflix.
—
The GyroBraceTM 5D Armrest is really interesting, how does it help to alleviate stress on the body?
Its double jointed feature enables you to adapt to even more real-life usages — such as angling it inwards when you're playing Mobile Legends or Among Us on your phone, or when you're reading a book at work to finally convince your boss you're this dedicated and deserving of a promotion.
The armrests are then in a more "natural" angle for supporting your arms, and are more optimally propped to relieve tension in your shoulders.
—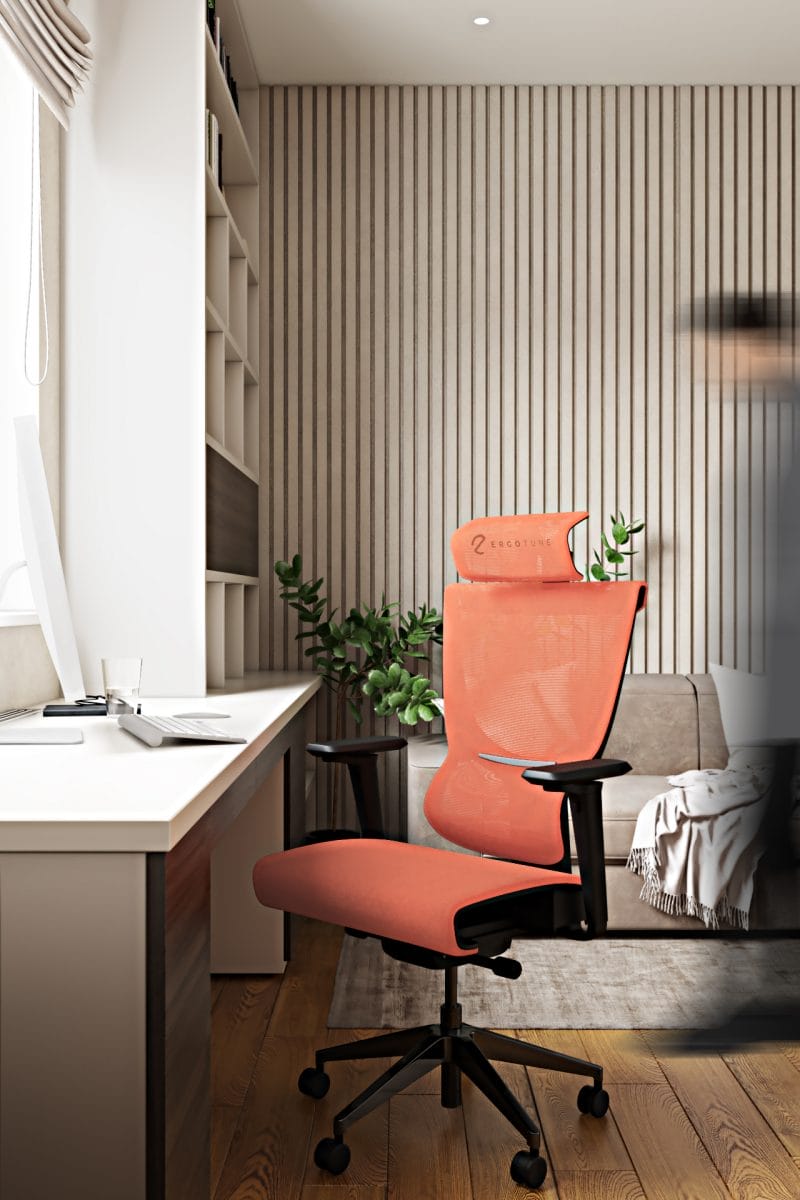 The DuraWeaveTM upholstery sounds pretty fly too. How do we clean it though? What if we spill a bottle of wine on it? Does it "wick away heat?"
For wine stains, if you act quickly, a damp cloth (plus some vinegar) should suffice. Though I'm more concerned about why you have that bottle of wine on your work chair to begin with. [Laughs]
Yes, the mesh material is precisely chosen to wick away heat in our climate. Our DuraWeave mesh-fabric hybrid is meant to be highly breathable, yet extremely durable!
—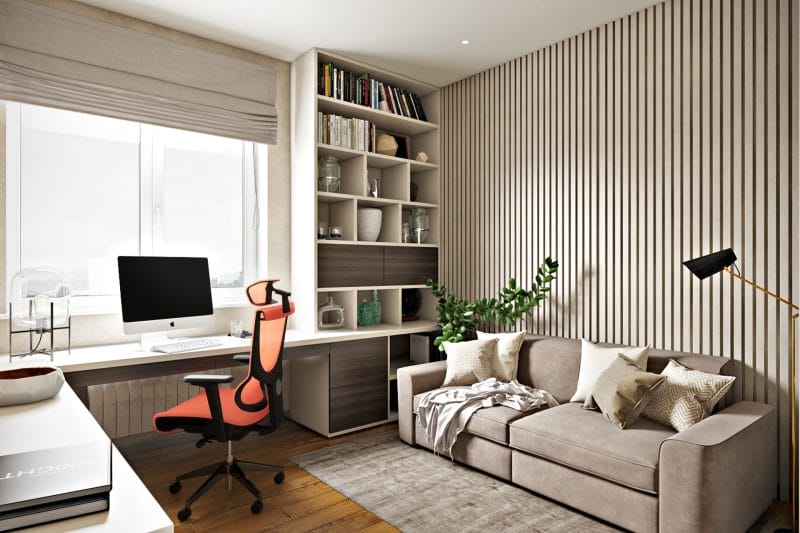 The Ergotune chair is also apparently subjected to more than 20,000 testing cycles and 400n of force so what happens during such tests?
For a layman's explanation, the chair is subjected to a number of safety certifications: BIFMA 2.0, ISO, FR-One. For BIFMA (Business and Institutional Furniture Manufacturer's Association), a number of stress tests are conducted that measure whether there's a loss of serviceability when a heavy set force is applied.
These include backrest strength tests, drop tests, structural durability tests, tilt mechanism tests and more! For example, to pass the arm durability test, "a force of 400n is applied" simultaneously to each of our armrests at an angle for 60,000 cycles. If there's no loss of serviceability, you pass for that test.
To spare you all the boring details, just know that we provide an industry-leading 12 years warranty to back this confidence up!
—
If technology weren't a constraint — which is to say, if you were eye-blindingly rich like Tony Stark — what would your dream ErgoTune chair be?
After removing the initial jet packs and 1000ft height adjustability from my drafts, I decided on a more introspective answer.
A chair that makes you feel unstoppable. When you sit on it, you feel like you can change anything in the world. A chair that makes you feel like you can knock anything out of the park — be it starting that side business you've been thinking about, designing a mind-blowing piece of artwork for a must-win pitch, or mustering the courage for a difficult conversation on why you deserve a raise.
That, in fact, was why we started ErgoTune in the first place. We want to give people a chair where they can feel incredible while they do work that matters.
If you're done with this story where we profiled Joshua Chan, the man behind ergonomic office chair Ergotune,  click here to catch up with our October 2020 issue! 
---