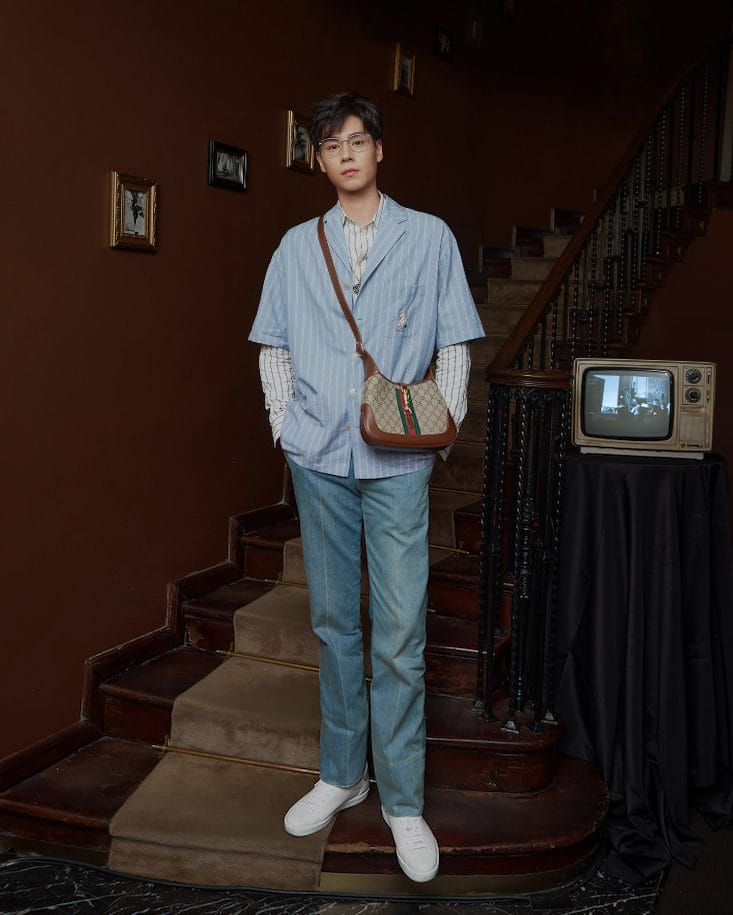 Alessandro Michele's hit list in recent seasons — the Spring/Summer '19 Georgian dress loafer, the Fall/Winter '19 tapestry shirt and the Spring/Summer '20 eighties gym bag — might have been plundered from the dandies and the spiffy dudes of yesteryears but for Fall/Winter '20, he has brought the iconic Gucci Jackie bag back.
While women might be quick to recognise it as the 1970s version frequently clasped under the arm of the former first lady of the United States (the bag was renamed in her honour after all), the 2020 edition titled the Jackie 1961 (yup, the bag worn above by Hu Yi Tian) has been stripped of all its former sizes and embellishments.
—

A trio of sizes (medium, small and mini), a removable shoulder strap and a sleeker all-gender pleasing silhouette on the Gucci Jackie Bag brings it into the now — the status quo for women but even more charming on men — just like China actor Hu Yi Tian above.
If you're bored, listless or sick of doing your job, click here to catch up with our September 2020 issue! 
---