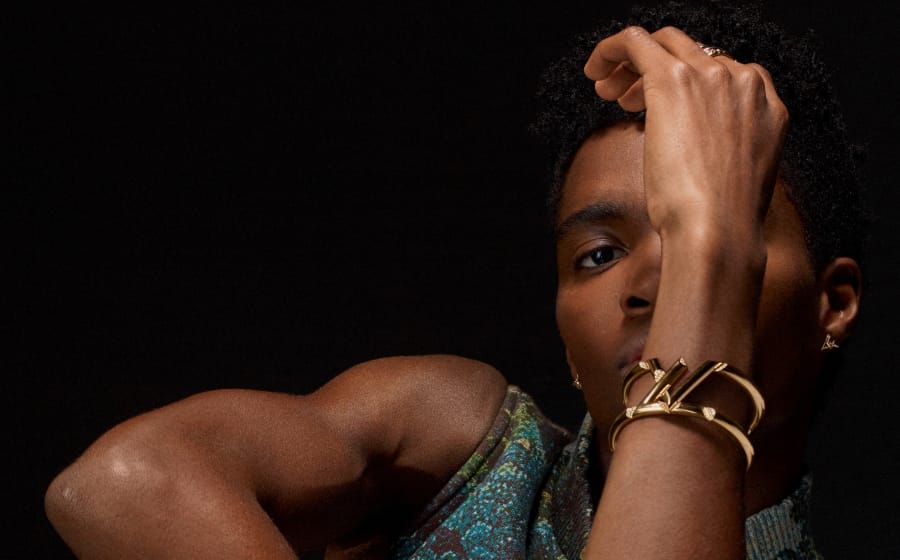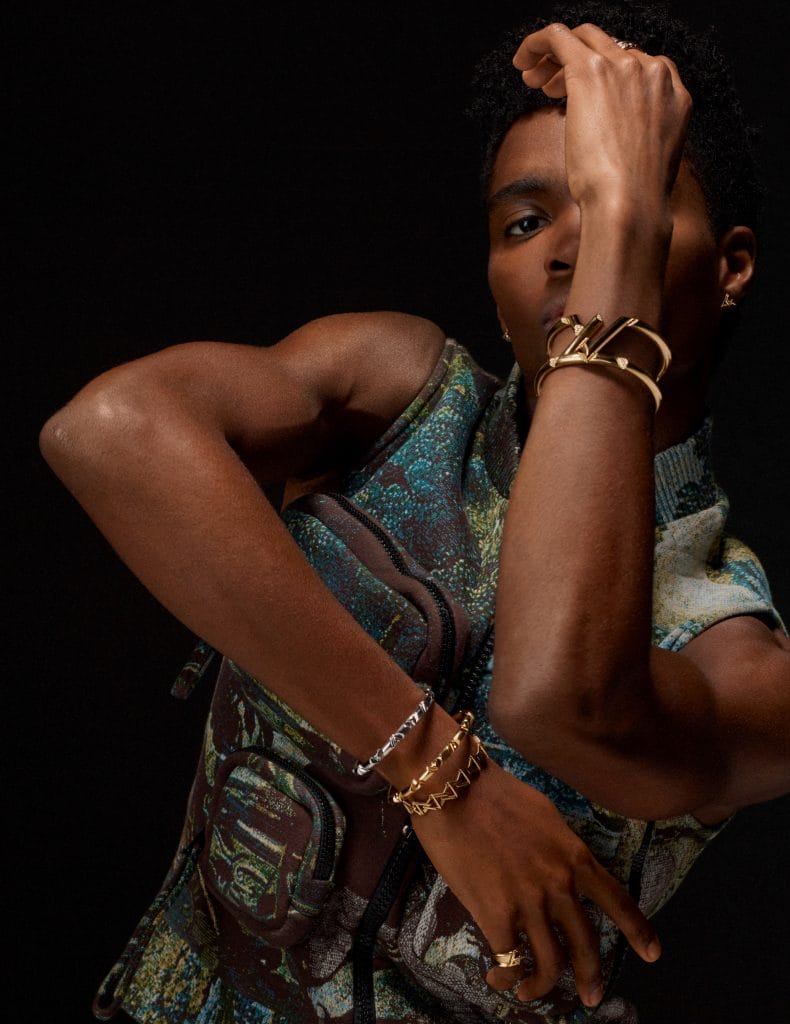 It seems dated for us to harp about how like everything else — watches, grooming products or even cocktails — the general unspoken rule about jewellery is that "hey bro, if it looks good and feels good then heck, just wear it".
Such is the case of the Louis Vuitton Volt Jewellery Collection that is as gender neutral when stacked or worn on its own.
From necklaces to earrings and bracelets to rings, artistic director of watches and jewelry, Francesca Amfitheatrof has made a clear cut on her new modern vision with the Louis Vuitton Volt Jewellery Collection.
—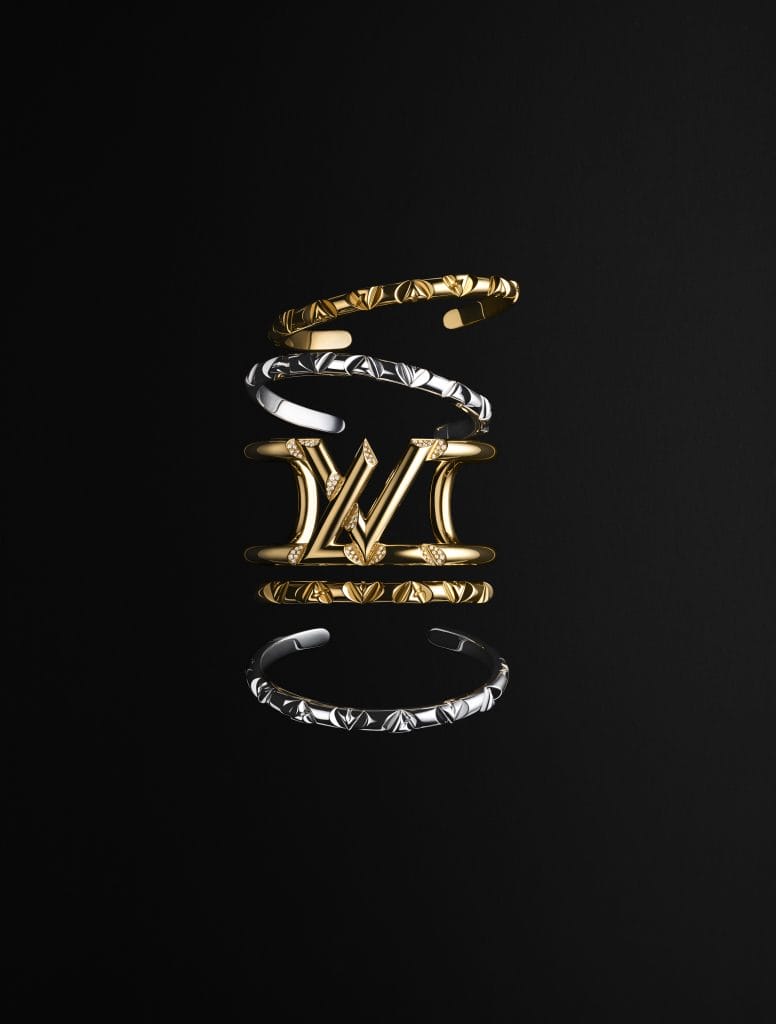 When any of these Louis Vuitton Volt Jewellery Collection bangles are worn on its own, it makes a quiet statement. When stacked like this picture, congrats, you're the flyest guy in the room. 
—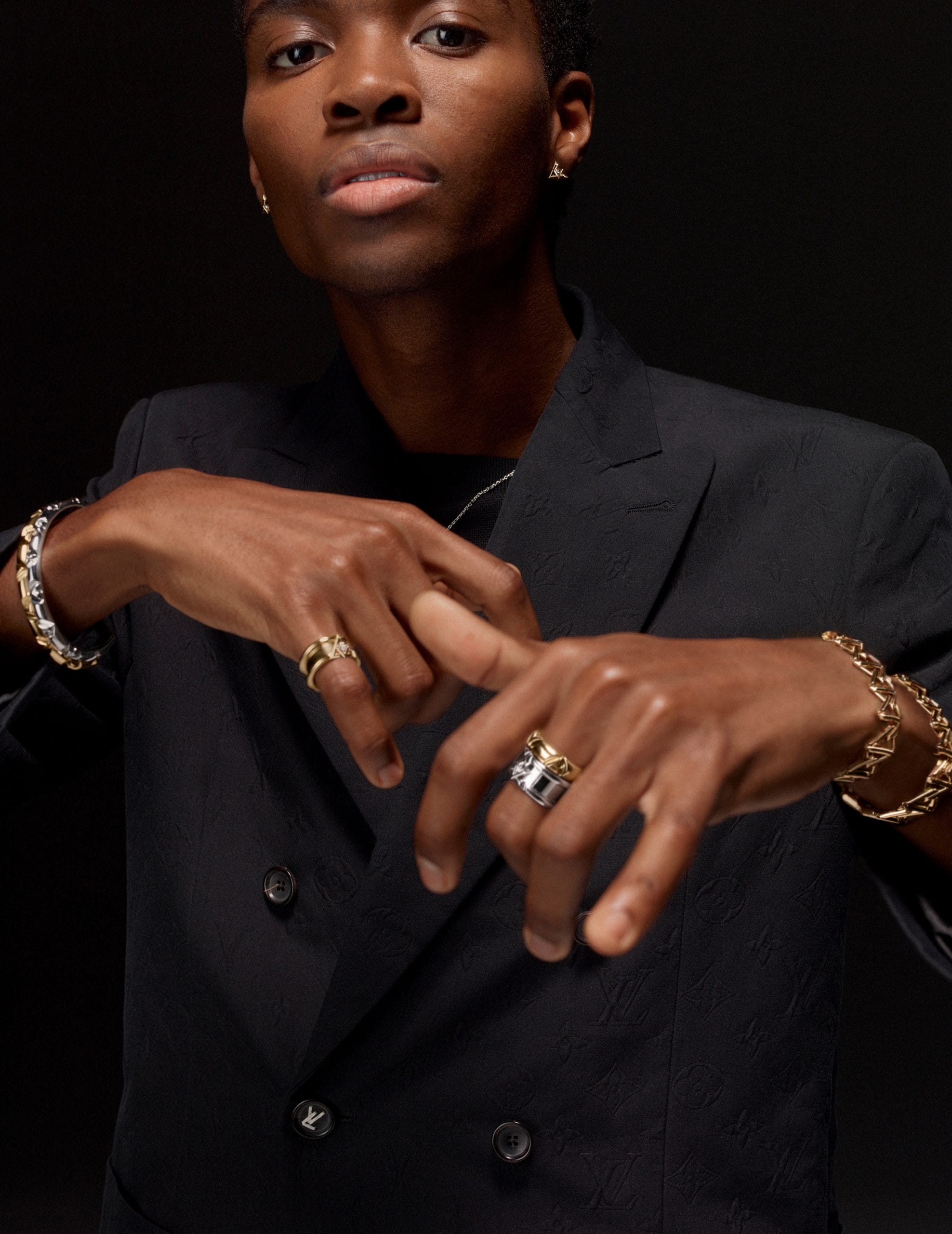 For the Louis Vuitton Volt Jewellery Collection, Francesca Amfitheatrof plays off Louis Vuitton's iconic L and V to create a series of stackable jewellery because she isn't standing on ceremony on how you want to wear it.

Through the different themes within the collection, which are designed to be mixed and matched (gold or silver — how about both?), feel free to express yourself. Literally, it's on your hands.
And yes, it's on them too; the kind of sheer genius that can only come from the mind of Francesca Amfitheatrof.
—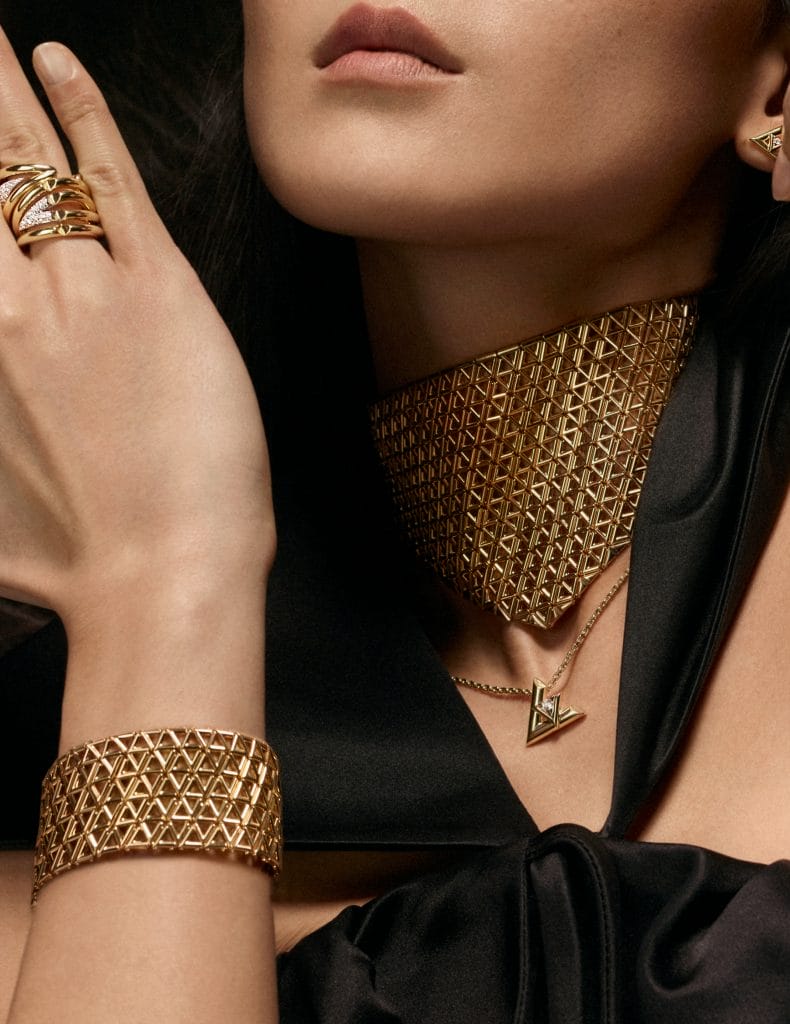 Charming on the ladies but even more charming on you. 
—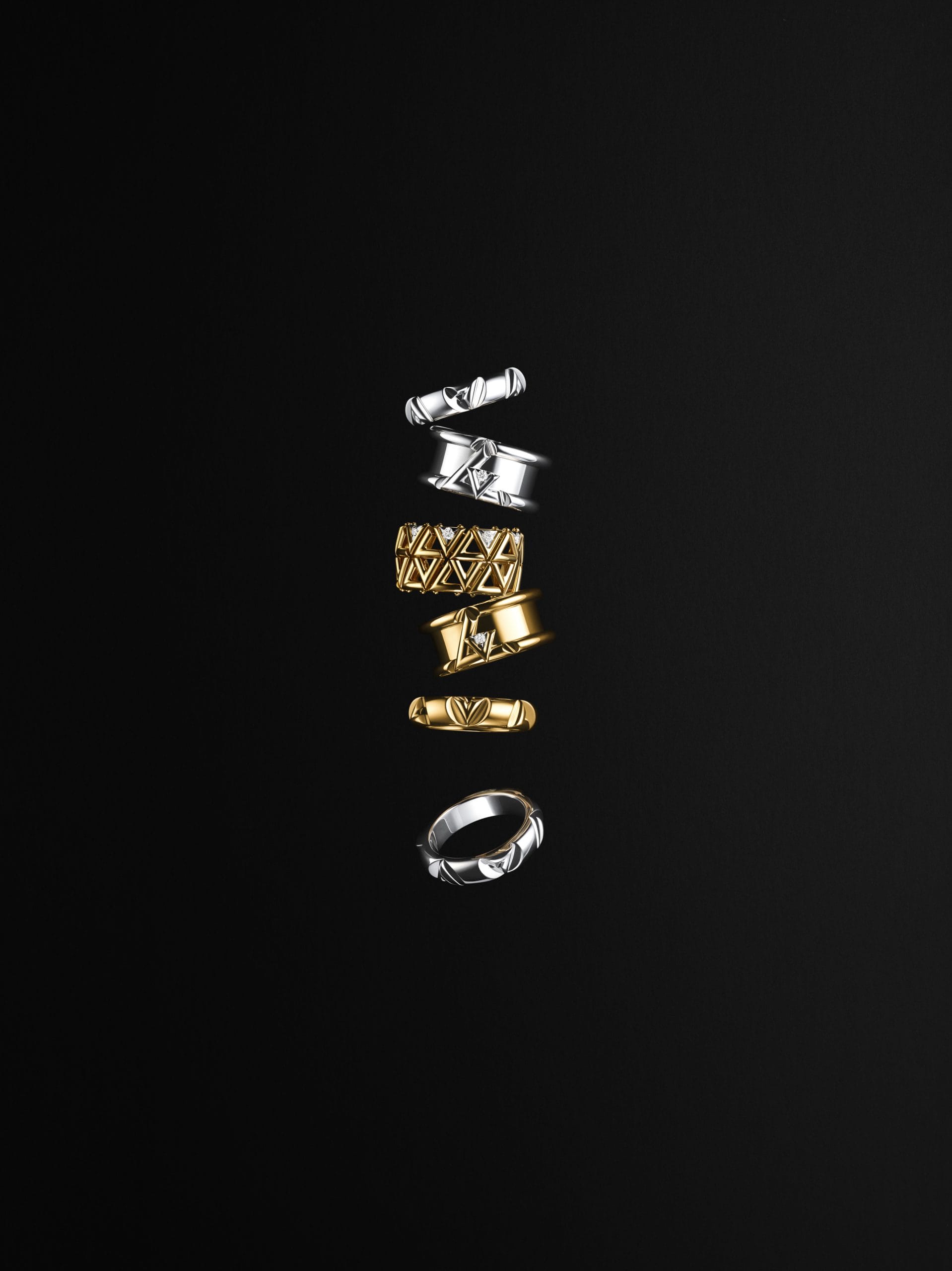 With Louis Vuitton having launched their Singapore e-commerce website earlier this year, there's no excuses for you to not cop the jewellery today.
Seriously, you can even do it when you're lying in bed.
We are offering free Magzter subscriptions to Men's Folio so if you're bored, listless or sick of doing your job, click here to subscribe! 
---