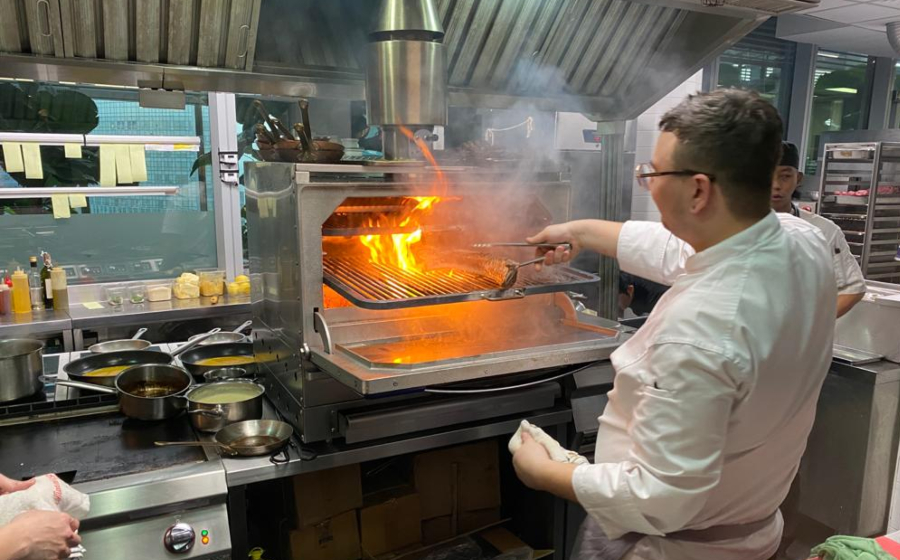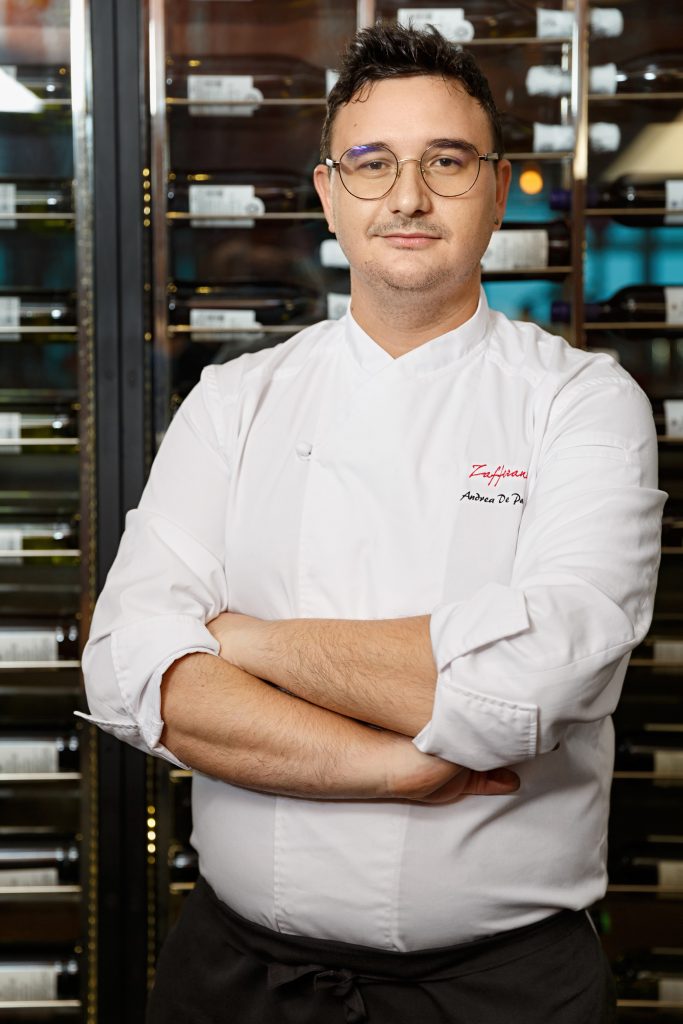 We don't know what kind of films you've been watching but if you think that Italian cuisine is all meatballs and spaghetti, dude, you got to get out a little more (but wear your mask!).
Here, Chef Andrea of Zafferano talks about his inspirations (P.S: Chef Andrea was a really cute kid), his move to Singapore and of course, his favourite dish from Zafferano's new menu — one that combines the contemporary cuisine of today with traditional Italian cuisine.
—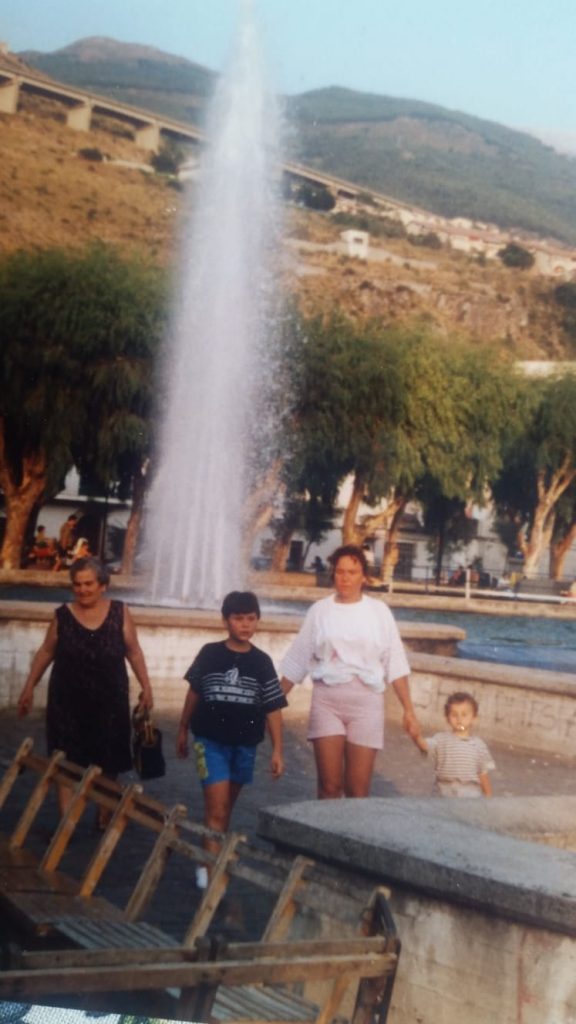 Hello, Chef Andrea! We're going to put this out in the open — do you like the song That's Amore by Dean Martin?
Oh, I love that song! It's the song that my parents used to put on during the travel from Varese to Napoli when we went there to spend our summer holiday.
This song was the symbol of holiday and happiness for me in my childhood. Now that I learned English and understand the text, I still love this song as much as before.
Dean Martin combined all the things I love in one song only: Napoli, pizza, pasta, wine and Bella Vita.
—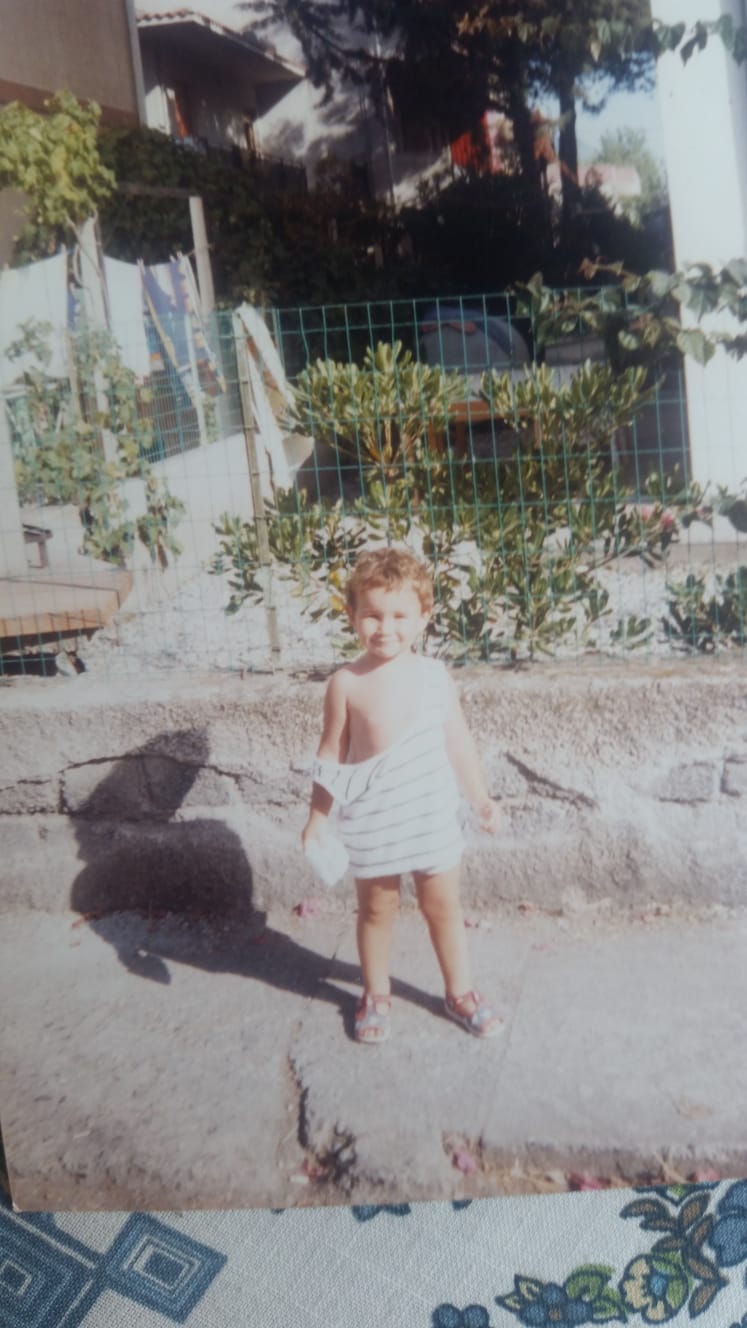 What was your favourite dish that your Nonna (grandmother) made? Tell us about your first ever tomato sauce!
The first dish that I remember my Nonna cooking for me was the lasagne. It was huge, it seemed like 1,000 layers to me and she used to spend so much time preparing it!
It was not just layering the pasta. She was also preparing this Neapolitan lasagne called "di Carnevale" that included hand sliced salami, hard-boiled egg, mini meatballs, pancetta, mozzarella and tomato sauce.
As summer is tomatoes season, my grandmother used to spend days making her own tomato sauce. She was also preserving the sauce for winter.
She planted her own tomatoes, a lot of different colours and each was meant for the preparation of a different dish. She preserved green ones in oil, yellow cherry tomatoes in brine and the red for her tomato sauce.
One year, when nonna was preparing the tomato sauce to be bottled for winter, I was so happy when she allowed me to pick these tomatoes from the plants!
While she was preparing the sauce in a huge pot, my job was to add a bit of basil in each bottle.
She was deeply passionate about cooking and spent most of her time preparing food for the family. As I was very interested in cooking, I was very happy to spend time with her learning and gaining experience in the kitchen.
It was so satisfying to see the faces of my family when they taste the food and it ignited the passion in me to cook for other people.
—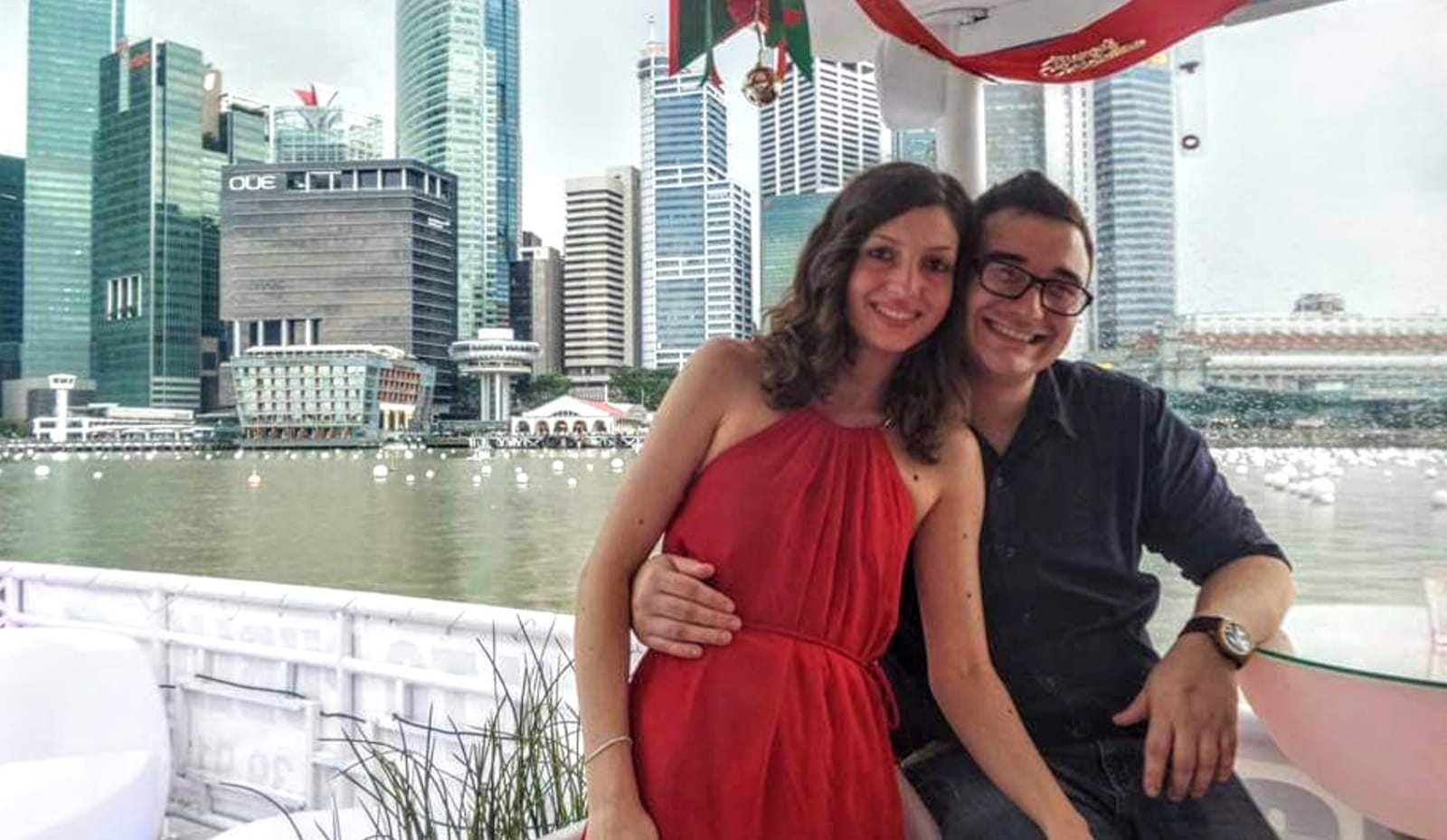 What brought you here to Singapore in 2013? Did you experience any culture shocks?
My main motivation to come to Singapore was the opportunity to visit new countries and to explore new cultures. It was my first time in Asia. I thought it would be a great opportunity for me to learn more about Asian food and spices.
In the beginning, my plan was to stay in Singapore for not more than two years, then to move on to another country or to go back to Italy.
However, with each year I spend in Singapore, I fall more and more in love with this country.
The most shocking part in the beginning was how strict the law enforcement is here. Some of it was very unusual for me, like the banning of sales of chewing gum and forbidding the carrying of durians on public transport.
It was one of the most heated topics during the conversations over the phone with my family in the beginning.
—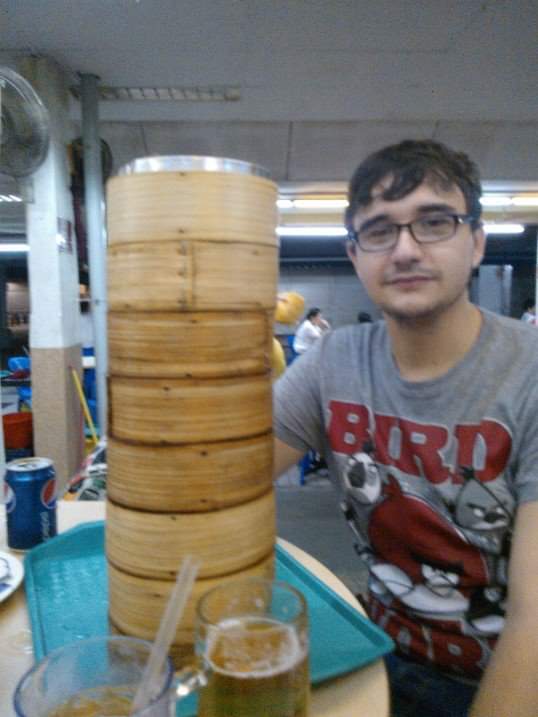 By the way, do you like our cuisine? If so, where's your favourite place to eat at?
Oh yes I love Singapore's cuisine! I really like bak kut teh! I found the rich peppery soup very comfy, especially when it rains.
During the afternoon for a quick lunch, I like to eat chicken rice. A simple dish, yet it is not easy to find a good one with juicy chicken and flavourful rice.
—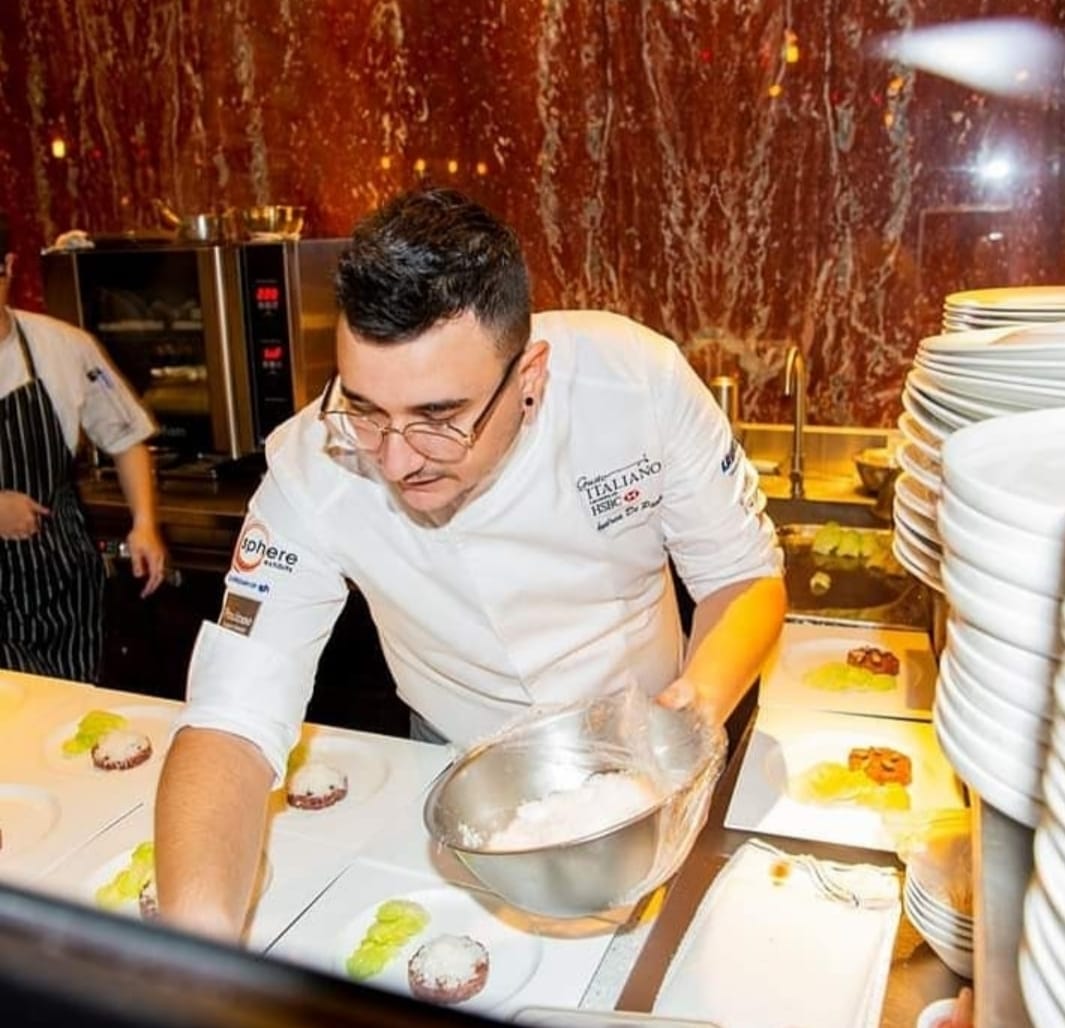 How did you come up with your latest menu for Zafferano? Did it come from a childhood memory or perhaps a dish you've learnt from the kitchens you've worked in?
The latest menu at Zafferano is a combination of dishes inspired from my memories executed using modern techniques, marrying different cultures using seasonal ingredients from all around the world.
For us, it is particularly important to highlight the flavours and the quality of the produce that we use, creating signatures in every dish in our a la carte menu.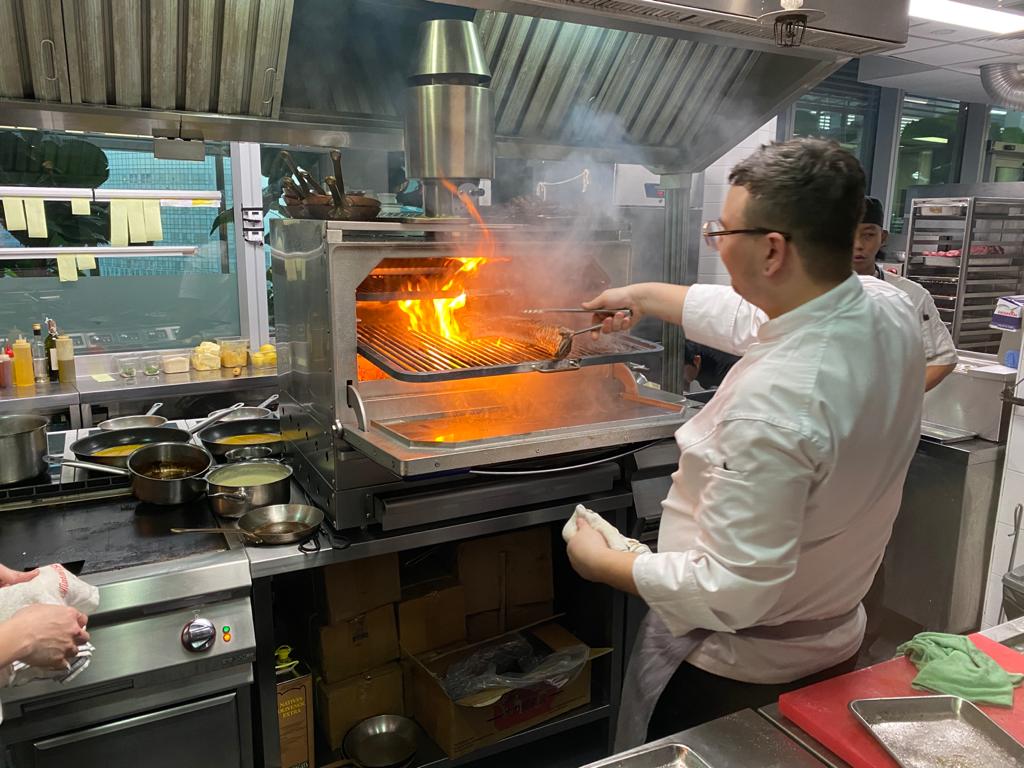 The techniques I am using to achieve the best results were learned and studied over my 16 years of working experience. At the same time, I continue to experiment and look for innovative creations.
It is very important to keep our kitchen team motivated to learn and at the same time, discover new flavours that can be utilised in our dishes.
—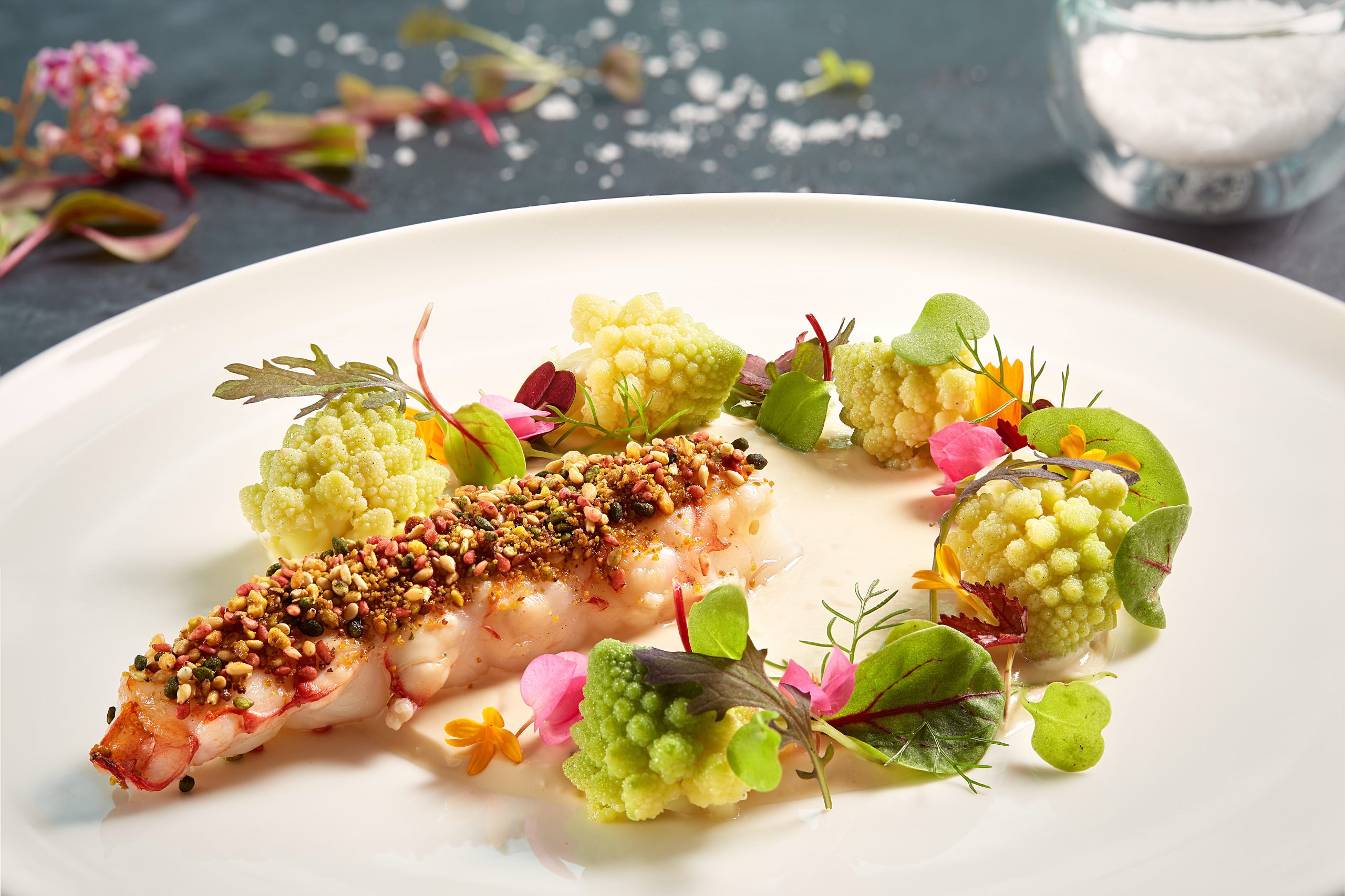 What is your favourite dish from the Zafferano menu and why? Any interesting stories to share?
My favourite dish from the menu is the scampi, also known as langoustine. Our team and I spent many hours developing this starter and we are happy to see that it has become quite popular among our guests!
The inspiration for this came from something I had while in Sicily. The dish had both prawns and almonds and I was so amazed with the flavour pairing. The memory of the taste came to me while I was trying out different ingredients on the langoustine, so I thought, why not try to replicate these flavours in my own style?
In the end, I decided on sesame seeds, which is Asian and it represents how I have travelled from Italy to Singapore.
The caramelised white miso sauce is blended with toasted Japanese white sesame seeds and sesame oil, and the langoustine is coated in a blanket of seaweed and colourful sesame seeds.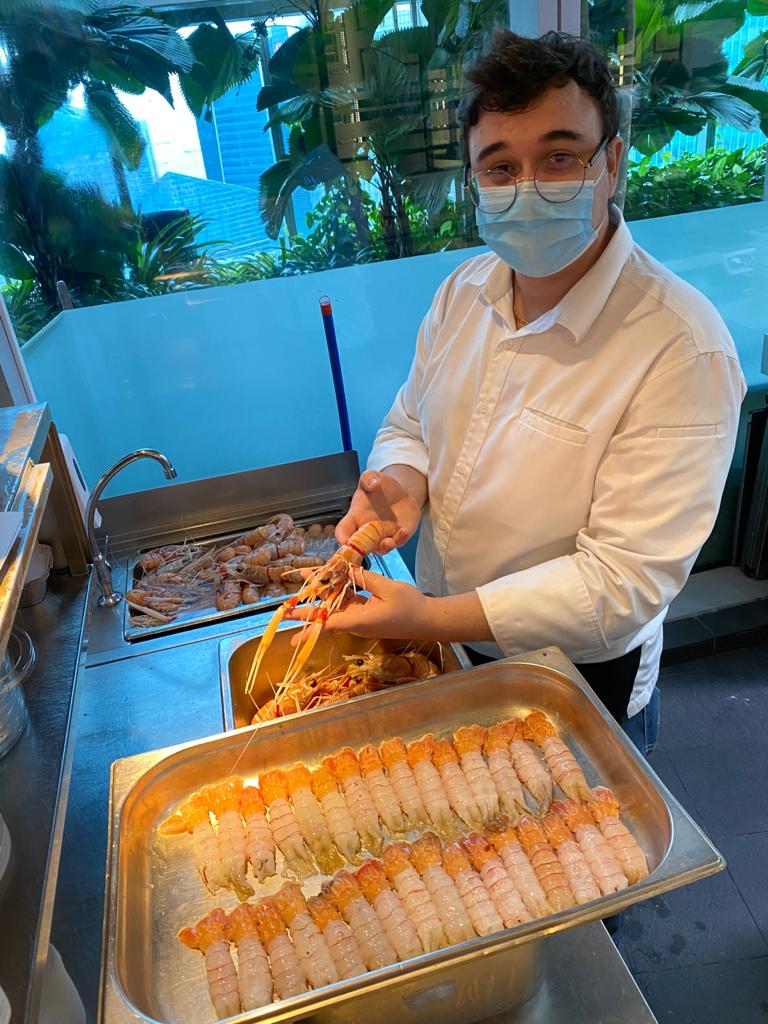 To ground the sweetness of the charcoal-grilled langoustine and the nuttiness of sesame seeds offered in different ways, I added Romanesco to the dish as the vegetable has a very nice crunch and also complimentary flavours.
I am very happy that all these elements have combined into a beautiful dish, feeding our guests' eyes and most importantly, stomach.
—
Did you have a Singaporeans' usual palate in mind before creating the dishes?
When I create a dish, I have to keep in mind the local preferences. But at the same time, I prefer to follow the original flavours that the dish has to reflect.
In the last seven years in Singapore, I have seen an evolution in terms of how people accept flavours from different cultures and an understanding of culinary styles.
Most of the guests who come to Zafferano, for example, have been to Italy and are well-travelled.
It allows them to have a better understanding of what is served to them, as well as the ideas that the chef had in mind while creating this dish.
—


Lastly, fill in the blanks. Italians chefs do ____ better.
Drink!
We are offering free Magzter subscriptions to Men's Folio so if you're bored, listless or sick of doing your job, click here to subscribe! 
---