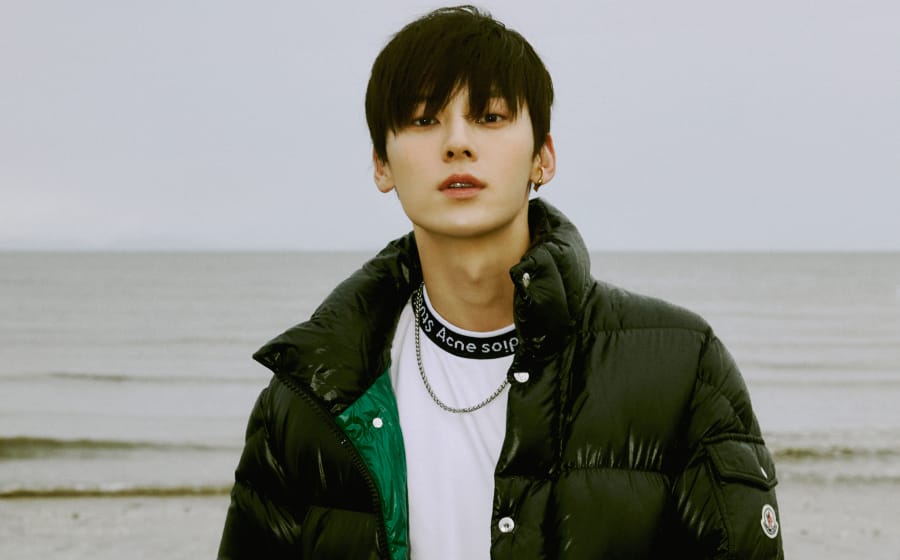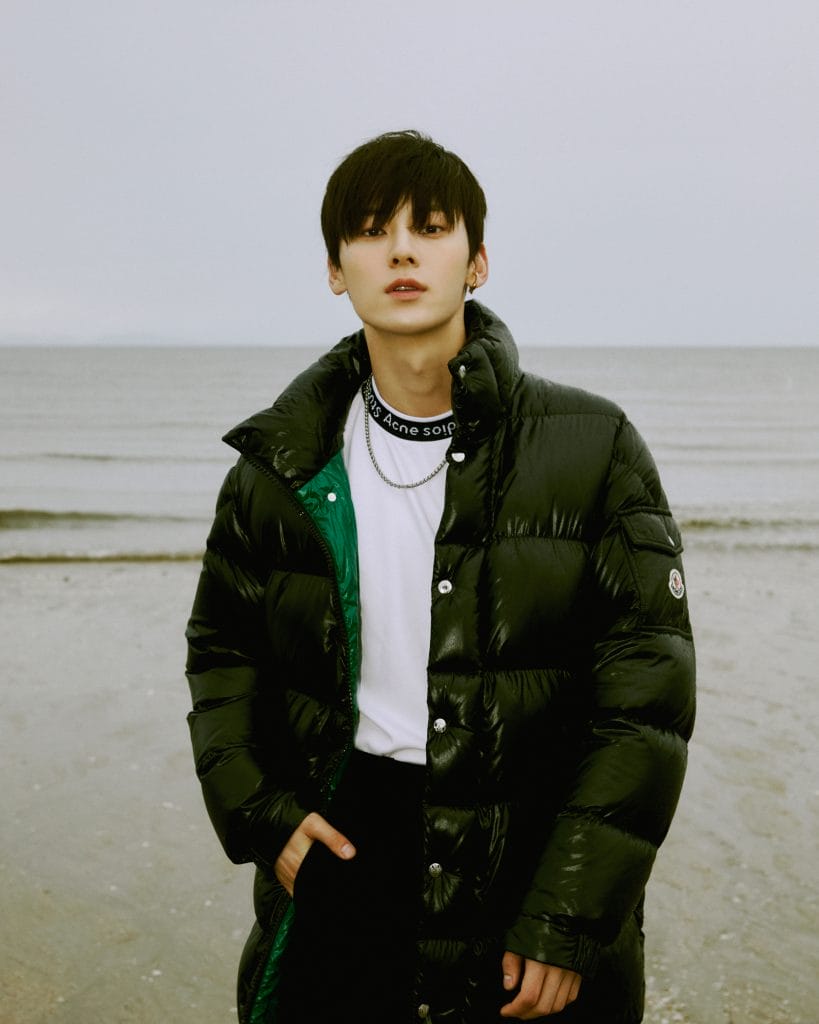 Firstly, let's get it out of the way. Meet Hwang-Min Hyun — a Korean Singer & Songwriter from the popular group Wanna One and also, a casual member of Moncler's social circle of artists, curators, stylists, designers, directors, athletes, explorers, and cultural players.
Secondly, let's delve back into the topic of acing your fit game on the 'gram. Picturing yourself against foliage and marble tiles? So 2012.
Walking across the street or "pretending to find something you dropped on the floor?" So 2000 and late.
What you're going to want to do is to cop Hwang-Min Hyun's look: putting on a jacket from the Moncler Collection and getting a 'gram that makes you look like a Kpop-star.
And yes, even if you live a papparazi-free life.
—

Lesson numero uno: You don't really have to fill your frame.
Anybody who has gone to art school and took photography lessons will know the rule of thirds which according to Wikipedia is, "the application of aligning a subject with the guide lines and their intersection points, placing the horizon on the top or bottom line, or allowing linear features in the image to flow from section to section".
Well, screw that. You can always leave more headspace to include more of the background. Hwang-Min Hyun is pictured against some pretty Game of Thrones worthy rocks.
Lesson numero dos: Leave on a low-light.
When you leave the flash on, you'll get that edgy hard-lit look that washes out imperfections. And sometimes, your nose.
When you leave it off, you'll get softer photos but only do so if you're shooting in a well lit space.
When you turn on your low-light setting here like Hwang-Min Hyun, you get an eerie glow that's almost romantic.
Lesson numero tres: Don't do the obvious.
Picturing yourself in the centre of the frame is a general go-to but you're not here for this. You're here to sort of look like Hwang-Min Hyun; going off centre is often a simple way to look more interesting.
Yes, even if you're a fan of generic pop music.
—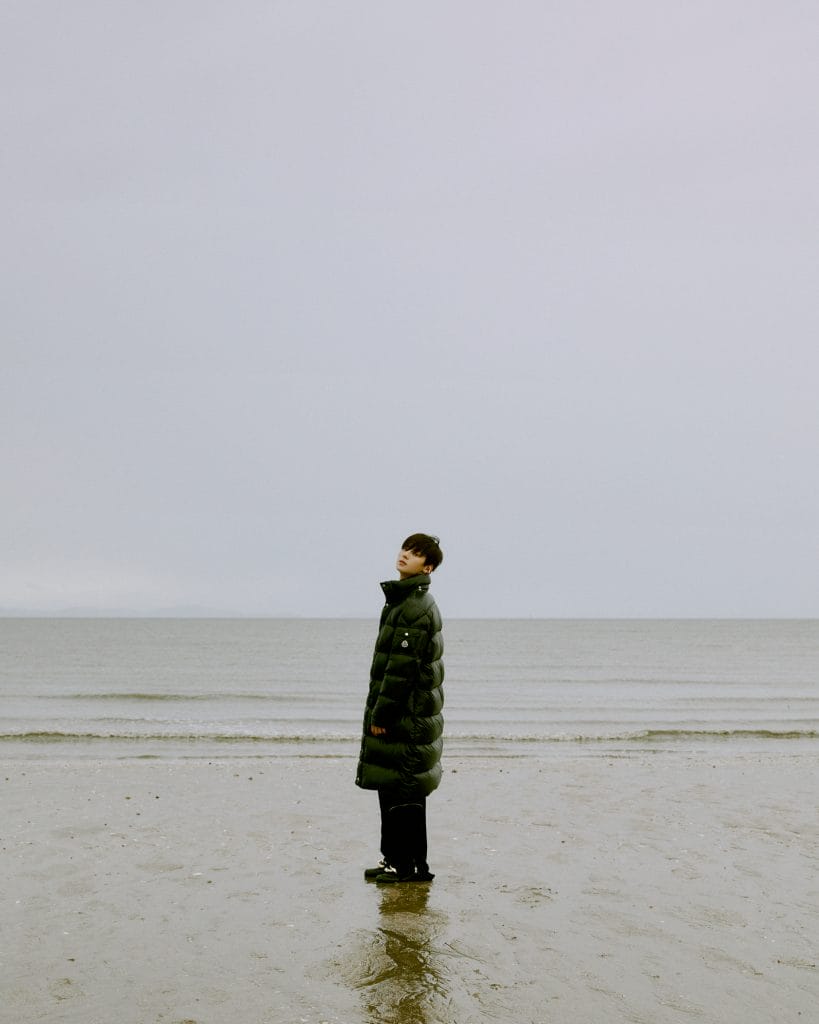 "I don't feel afraid of the things that I haven't tried, 'no big deal' is sort of my catchphrase. I want to show people a better me inside and out so I approach life with an open mindset and listen to diverse viewpoints, hoping that through my music I can share happiness." — Hwang-Min Hyun.
TLDR: He wasn't embarrassed about posing in a giant down jacket in the middle of the beach. That's lesson numero quatro.
We are offering free Magzter subscriptions to Men's Folio so if you're bored, listless or sick of doing your job, click here to subscribe! 
---