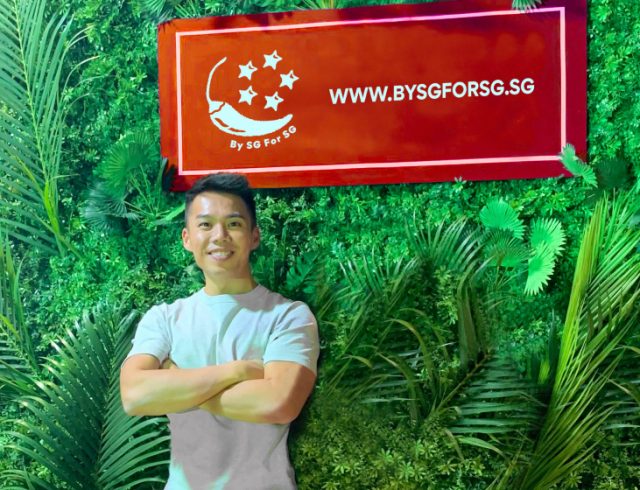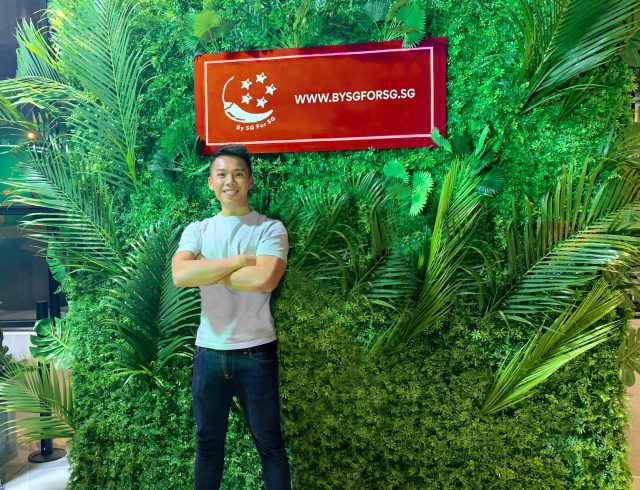 We've been chronicling some of the best gut-busting delivery menus from restaurants for the past month and featured a handy dossier of A-Z delivery cuisines but Jack Ong, founder of delivery platform BySGForSG has gone the extra mile.
BySGForSG, a not-for-profit platform has bridged the gap for hawkers and other small F&B businesses by helping them resolve the technological challenges of taking their businesses online. He has helped these retain most of their profit margins while opening up even more dining options for us; all at a flat delivery of $5.
Here, we speak to the techno-whizz on how it works, why it was done and how you can lend a helping hand today.
—
How did your team manage to band the group of elderly hawkers together for BySGForSG? Did your team already patronise their stores prior to the Circuit Breaker?
We actually went down to various hawker centres and chatted with many stall owners to find out and understand the difficulties and challenges faced by them. After understanding their plight and considerations, we realised the digital solution model needs to be very carefully crafted such that it is simple to operate.
We are very transparent with all of them, making sure that they know the process well and how the money is split. That's very important as well to earn their trust, support and acceptance.
Quite a number of us have always been fans of hawker food. So, yes! We have been patronising some of the hawker stalls for a long time.
—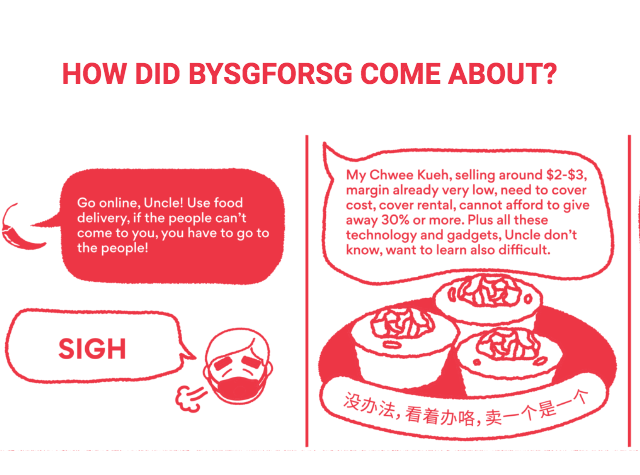 –
Why did your team start this service with the hawkers from Pasir Panjang Food Market? How did your team find the first 20 other standalone F&B vendors?
BySGForSG was launched to help affected hawkers by making their food available to more people online. Those hawkers located near densely populated residential areas are still doing quite okay, as they have a natural crowd who will pack food for their meals.
We started looking at hawkers who are located in the central areas and came across Pasir Panjang Food Centre (PPFC). Since people are working from home, there is almost no traffic at PPFC. As a matter of fact, PPFC is so hidden and serves a niche group of people near the southern office precinct, not many actually know about its existence!
For the rest of the standalone F&B vendors, we started reaching out to them through their social media, calling them up and telling them about this new platform that is launching and from there, words started to spread.
Right now, we have 40 listings on site; with another 20 on-boarded, waiting for them to upload their menu; and more than 30 waiting to onboard.
—

—
Who are you fellas anyway? Thank you for doing this!
We are from Ultimate, an events company with a small lean team of 13. The events industry, as you know, has come to a standstill. While we are working on future campaigns, projects and other stuff, we do have spare time on hand. So, we used our entire team to run and operate this initiative.
While we are all in this storm together as a nation, we would like to think that our company is slightly more fortunate to be weathering it in a slightly bigger boat.
We want to try our best to tow those in small boats along, in whatever ways we are able to, so we can all come out of this storm unscathed, together.
—
How did this idea come about in the first place?
The initiative stemmed from a casual chat with a "chwee kueh" hawker uncle, while waiting for him to pack the food, during Circuit Breaker. He was sharing how bad business was and when I asked about using a delivery service, his answer was long and heartfelt – basically due to high commission and technology challenge.
That just triggered one thought in my head. I really appreciate what our government and agencies have done so far, and they have done an outstanding job. However, despite their best efforts, their rescue plans are drawn out at the higher level, so it will never be a perfect plan that serves all.
It is up to us, fellow Singaporeans, to do our part to help catch those who have fallen through the gaps and do what we can at our level.
This was shared to the team in the beginning of May and the team was inspired to come up with a fairer delivery system that puts more in the hands of those who need it most — hawkers, delivery drivers and the most vulnerable in the community, and that is how BySGForSG was born.
—

—
What was the #1 challenge that your vendors faced with technology?
The standalone vendors are pretty much okay as they are already onboarded on the existing platforms out there. But for the hawkers, it was a major challenge on all fronts.
First and foremost, getting them to understand what we are trying to do for them is already a big hurdle. Most of them are boomers and these things are seen as a "disruption to their usual routine and livelihood" so they were not receptive to it. We had to go on ground, and chat with them one by one and promise them we will hold their hands every step of the way and do the heavy lifting, before we managed to get their buy-ins.
Once we got past that, we started to introduce them to the technology. Slowly, we will teach them to be self-sufficient to manage it on their own.
—
Where are the delivery drivers from and how did you guys come to a $5 flat delivery fee?
Most of them are freelance drivers, people who own a vehicle and have some free time. We also reached out to taxi and private hire drivers on the roadside and got them to join our delivery network.
The $5 flat delivery fee paid by consumers was really a general rule of thumb. Unlike other platforms, islandwide delivery can go as high as $15 or more, our purpose is to help communities from all walks of life and we should not impose too much on any one group just to make our system work.
—

—
Can anybody volunteer to be a runner even if they're not from YMCA?
Yes, most definitely! We welcome any help from anyone who may be interested!
—
What's next for the service?
This is a very good question. When this entire service was mooted, until fruition, it took about three weeks and we have been operating it for a week plus now.
The intention was purely to bridge the gap for hawkers and to help struggling F&B by getting rid of high commission, for a period of three-six months only. After all, our bread and butter is still in the events and entertainment industry and we have to resume that eventually.
However, since we started, we have received very strong encouragement and feedback on what we are doing for the hawkers and F&B communities, so much so that we are now looking into making this into a long-term service as a social enterprise.
Conversations with some potential partners are underway, but whatever it is, the primary basis of retaining our hawker roots — keeping pricing low, competitive and fair — will always be our top priorities.
Make your orders today from BySGForSG here.
---