Welcome to #DeliveryDiaries, an initiative we have come up with to highlight the delivery menus of some of the gut-busting dining establishments we've been to.
In the nineteenth installment of this series, we have chef Ng from Yan Cantonese Cuisine to review five of his favourites.
—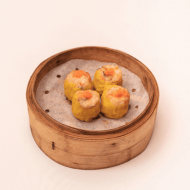 Pork and Prawn Dumplings Topped with Fish Roe, $8 nett for 4 pieces
Shao Mai is one of my favourite dim sums to order at any restaurant serving them. I love how it retains a bright colour and great mouthfeel out of the steamer with its fresh crunch.
When creating dim sum, the key is using quality ingredients inside and thin soft skin on the outside for that perfect combination.
—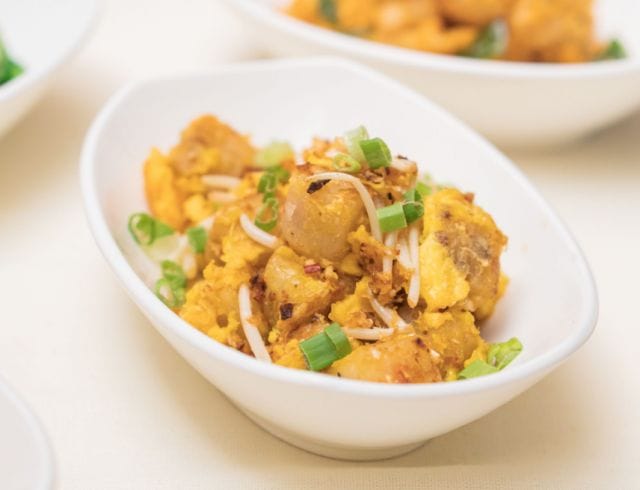 Wok-Fried Carrot Cake with Scallops, Chinese Pork Sausage and Homemade XO Sauce, $14 nett
Carrot cake is a hawker classic and a familiar family-favourite. With the aim to make food that we love taste even better, we have elevated it with our homemade XO sauce and fresh scallops.
—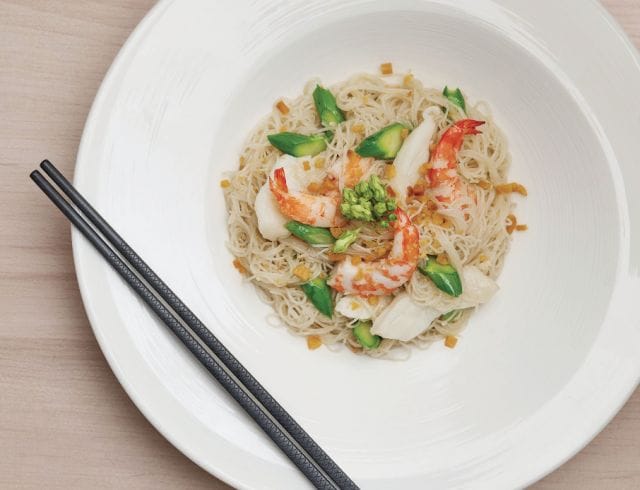 Yàn Signature Braised Rice Vermicelli with Shrimps, Fish and Salted Fish, from $28 nett
The appeal of this dish is in its comforting feel. Vermicelli is a very versatile noodle and when braised with fresh seafood makes it rich and full of flavour.
—


Sautéed Sliced Heura Chicken with Black Fungus and Vegetables, $22 nett
We were excited to explore this plant-based chicken and bring a healthy, clean and green dish for vegans and vegetarians alike.
It is flavourful and nutritious — a dish suitable for any Singaporean's dinner table.
—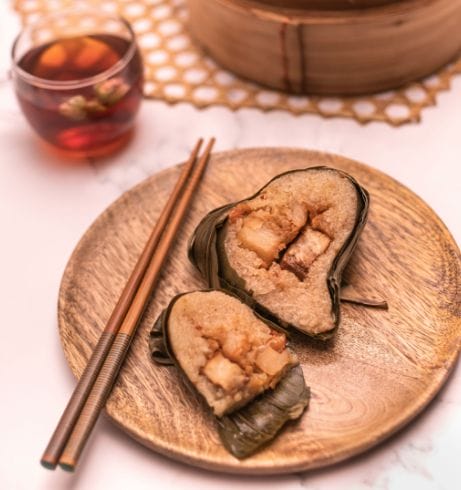 Shrimp and Scallop in XO Sauce Rice Dumpling, $18.80 nett per piece
Rice dumplings are typically filled with meat, but I wanted to explore a more luxurious touch to it with more decadent seafood and our specialty homemade XO sauce.
It took a lot of experimenting to get our rice dumplings to a harmonious blend of texture and flavour. I'm happy with how it turned out and have great memories working on this delicious upgrade.
Make your order today from Yan Cantonese Cuisine at www.yan.com.sg/estore
---