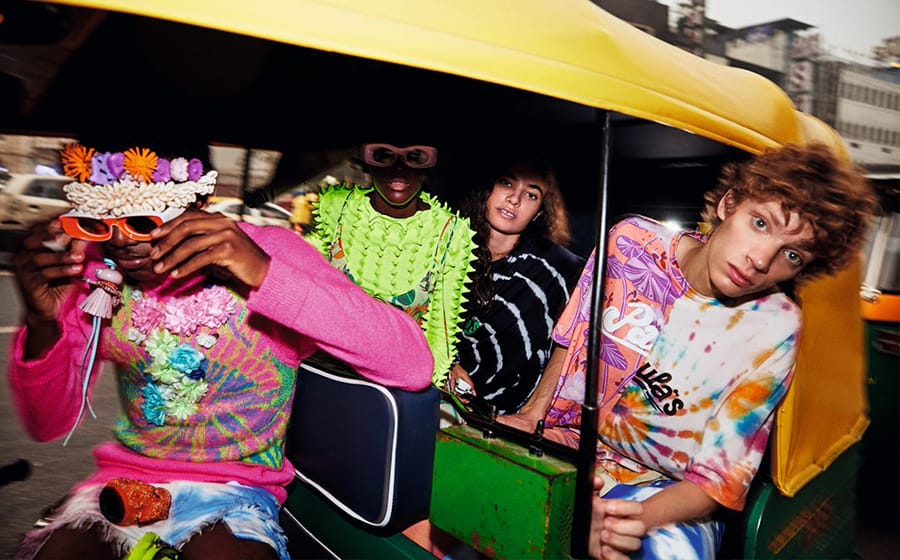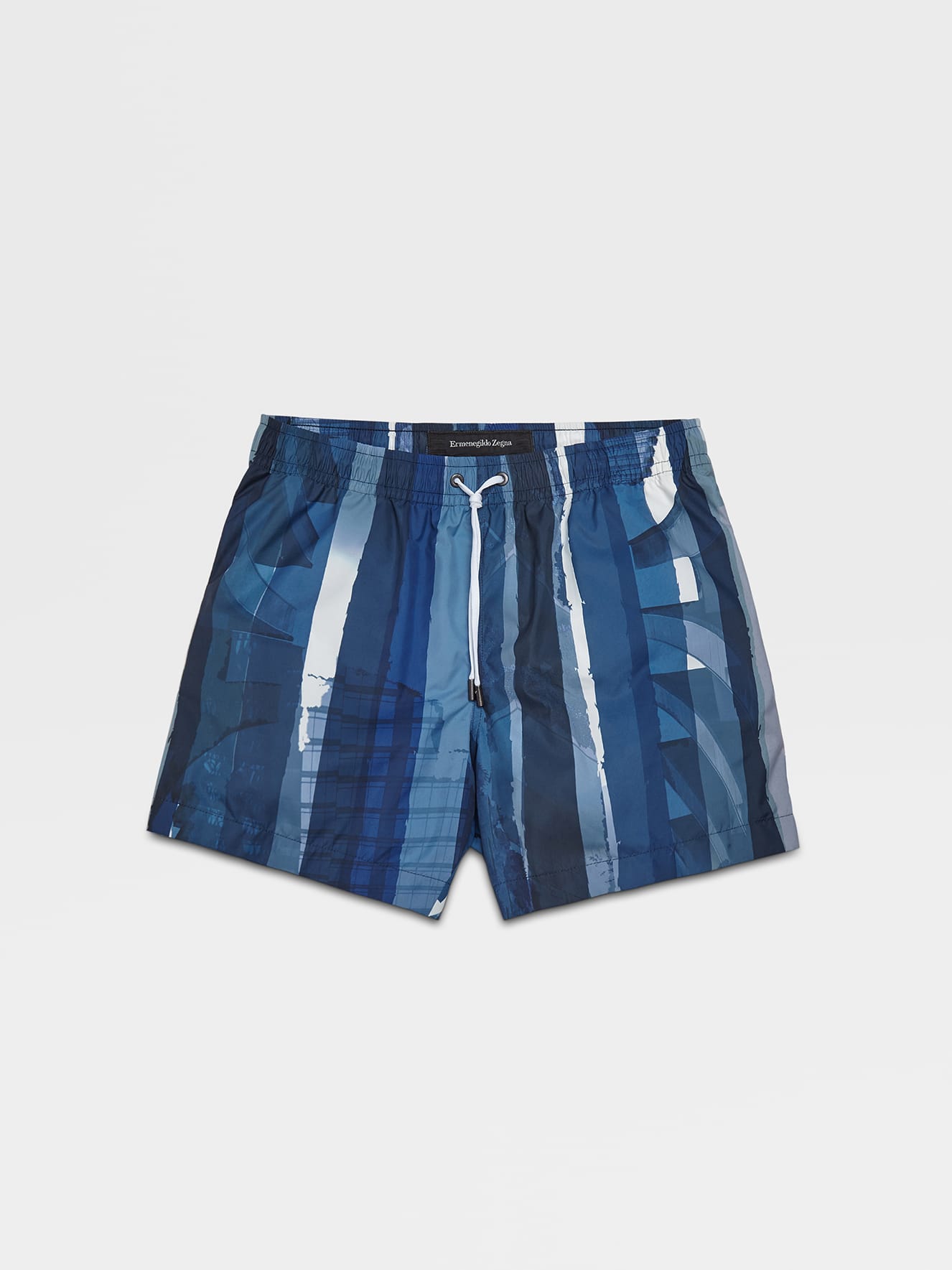 Breaking through the noise to deliver the full scoop on the latest fashion adventures.
Pictured Above: An Endless Summer
Ermenegildo Zegna expands the Spring/Summer '20 offerings with an update of its beachwear collection fit for any occasion. With the return of house classics like the Zegna heritage logo and the iconic painted stripes, new additions are drawn from holidaymakers with the introduction of hand-painted watercolour Italian landscapes of Otranto and Tonnara di Scopello alongside the previous Capri and Lerici settings. Choices also include the new irregular geometric patterns of hexagons and helical stairs for striking an impression.
The Italian house's #USETHEEXISTING fabrics are also used prominently for this exclusive collection, with the introduction of a lightweight and quick-dry option.
__
Functional Art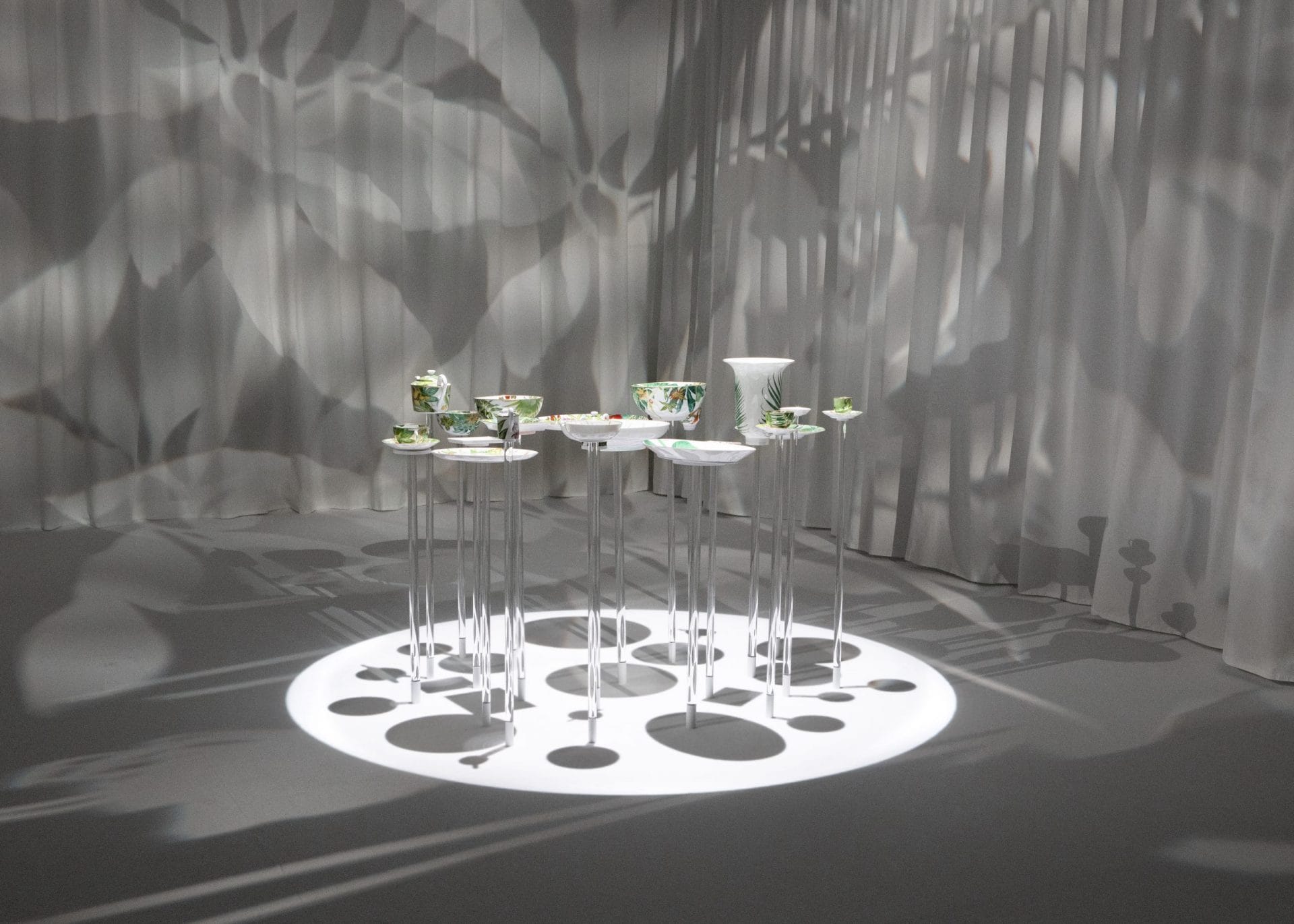 Prints are a house code for Hermès and their latest tableware collection speaks fondly of the maison's dedication to detail and craftsmanship that carries the same flair for the rich work of art. Developed with creative director Benoît-Pierre Emery, Passifolia features delicate renderings of a variety of flora that blends the real with the imagined. It draws inspiration from 17th century Dutch paintings that evoked surreal and imaginary bouquets.
Available from May, each of the functional 30-piece collection is extensively engraved over 2000 hours to create luminous objects that are more work of art than mere objects — and distinctively Hermès.
__
Mediterranean Calling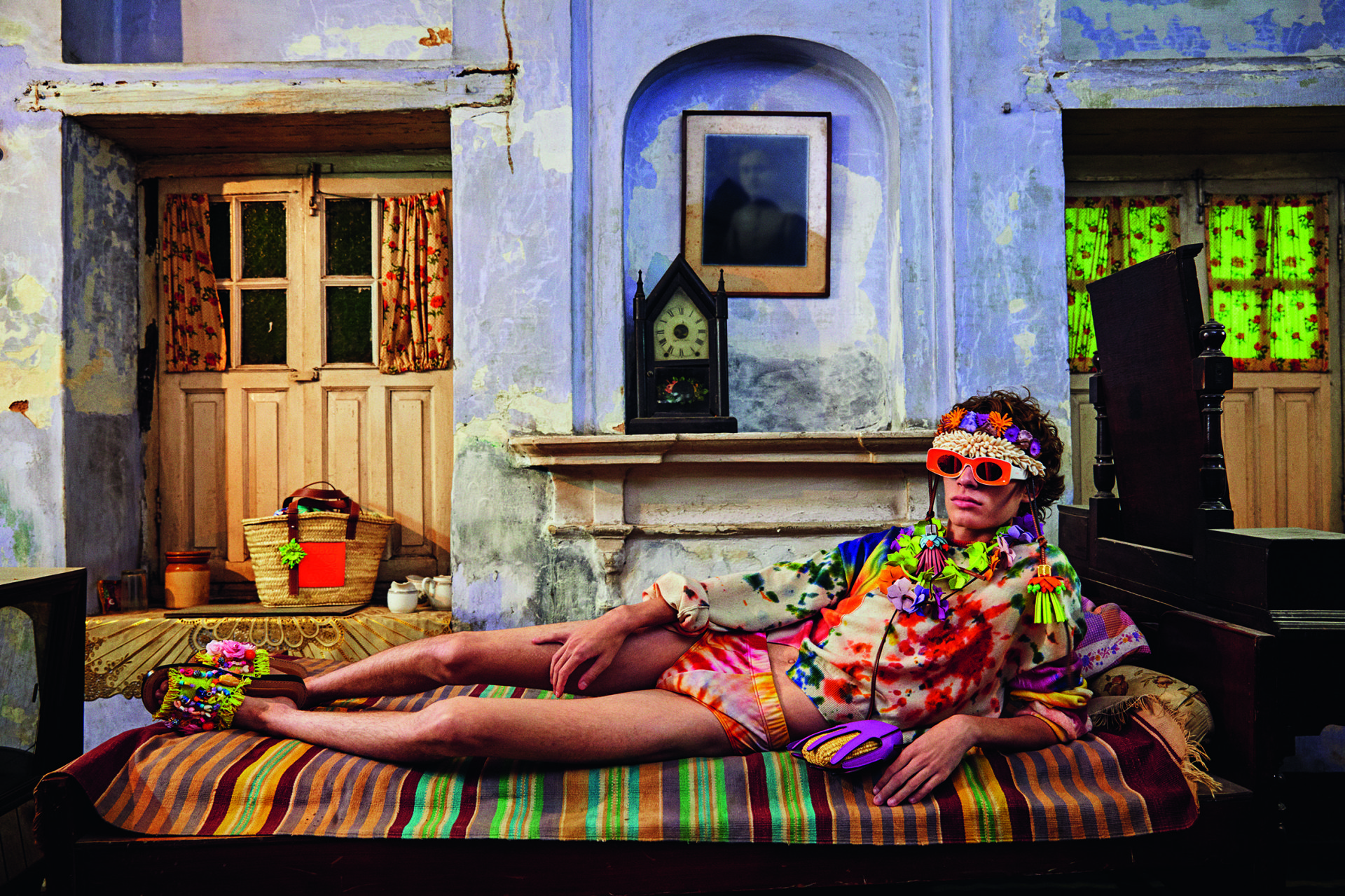 Loewe bands together with legendary Ibiza boutique Paula's for another capsule that fuses bohemian coastal dressing with playful prints for the summer spirit. Inspired by the yearning of a tropical escape, the collection features Paula's founders Armin Heinemann and Stuart Rudnik's archive of prints that were drawn by the coastal sceneries of the Mediterranean island — linen tunics are paired with red corals upon Jikin goldfishes and waterlilies.
With a variety of leisurewear and swimwear options available, consider these pieces for one's next trip to the far reaches of our blue planet.
__
Fighting COVID-19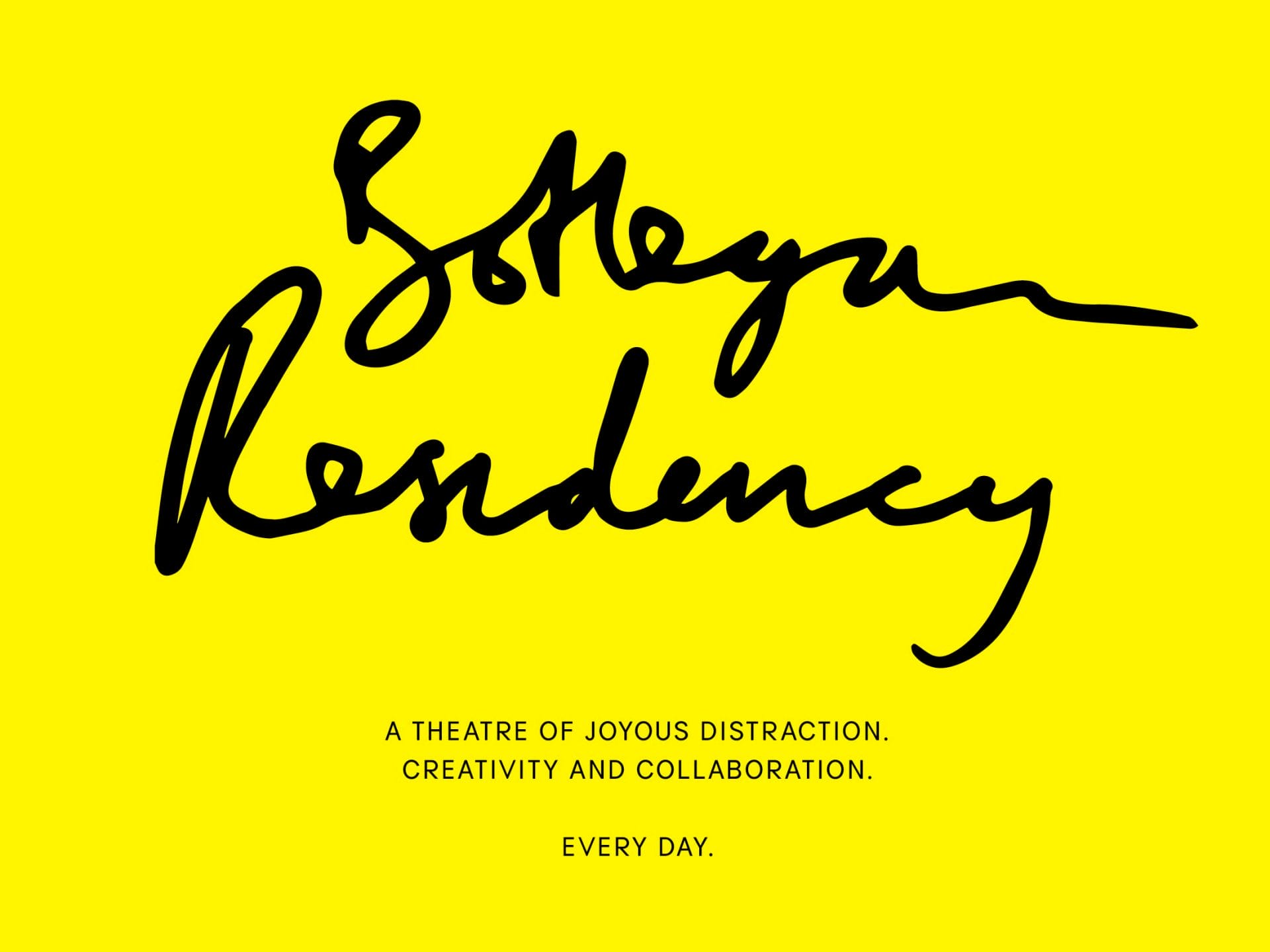 In response to the global pandemic, luxury fashion houses evolve to address the practical needs of crisis.
Pictured Above: An Evening of Humanity
In the throes of coronavirus-induced social distancing and self-isolation, Bottega Veneta artistic director Daniel Lee has launched a multi-platform digital residency concept. The social media-based initiative will see a weekly curation from the likes of artists, writers, chefs and more to share welcome distractions from the news cycle.
Mondays will see curators share favourite writers; Tuesdays, artists; Wednesdays, directors; Thursdays, digital content; Fridays, music; Saturdays, recipes; and Sundays will offer cinema.
__
Scientific Aid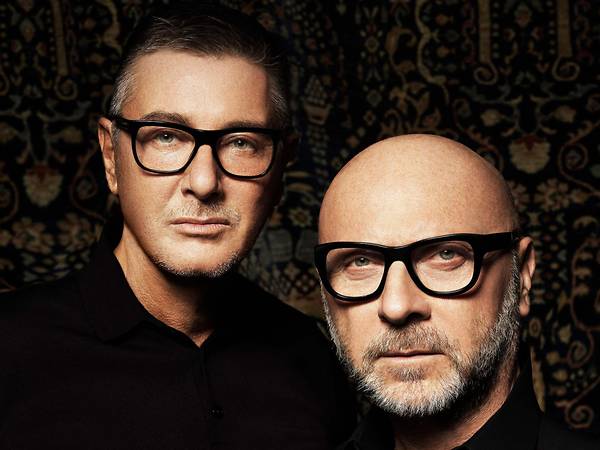 Unlike anything fashion has pledged in this crisis, Italian luxury fashion house Dolce&Gabbana has supported and funded a scientific research project to tackle COVID-19. The project is a joint operation wtih Italy's scientific director of Humanitas — professor Alberto Mantovani, and virologists Elisa Vicenzi and Massimo Clementi of San Raffaele Vita- Salute University.
The latter two were credited as the first in Italy to isolate the pathogen responsible for the 2003 SARS outbreak. Together, the joint operation aims to create an antivirus that will hopefully slow the spread of the global outbreak.
__
Ready Engineers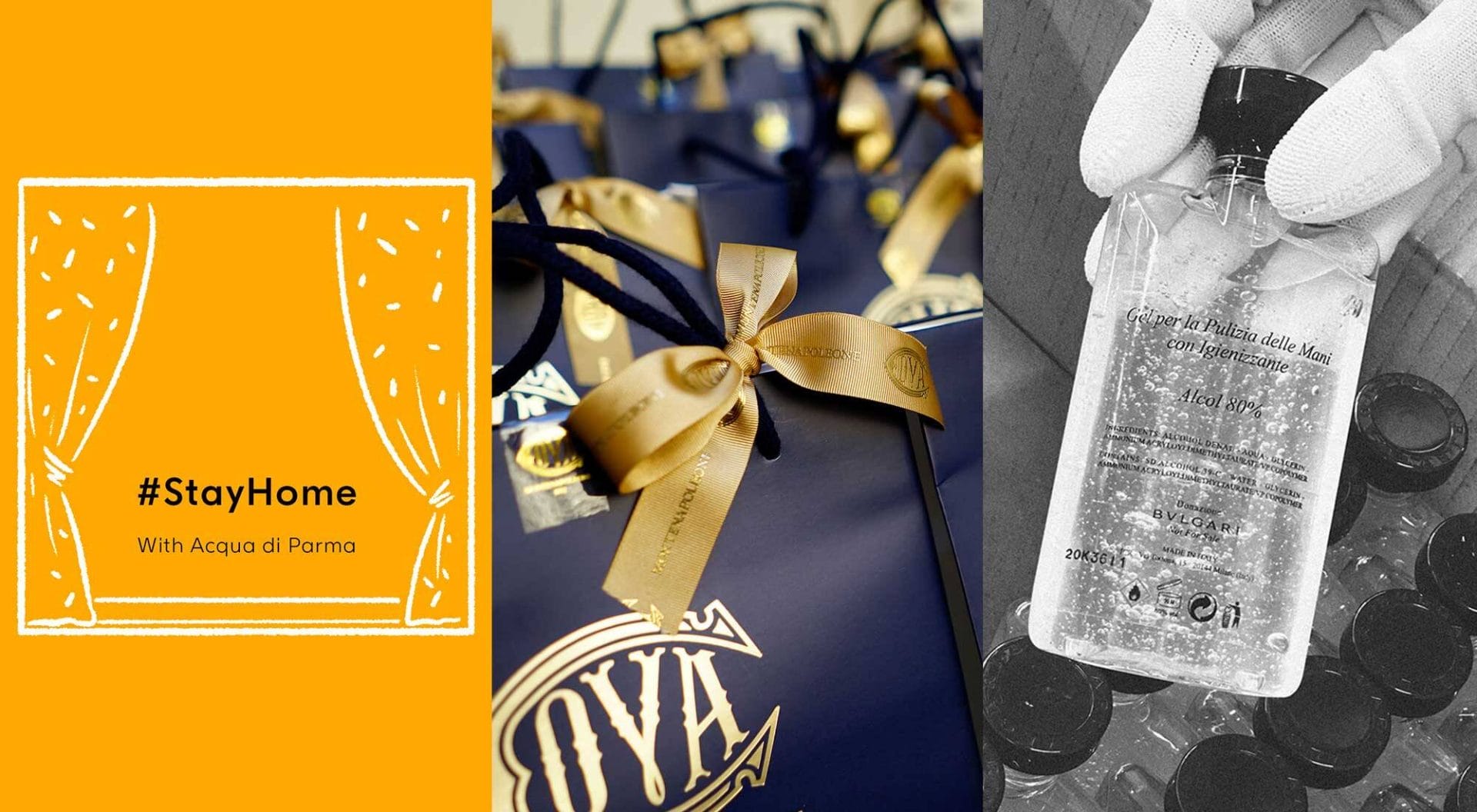 While most brands are focused on monetary donations, LVMH — which includes maisons such as Dior and Givenchy — was the first to have shifted its resources to create products and supplies that can be used to combat the virus.
The conglomerate has redirected its perfume and makeup factories to make hand sanitisers to donate to French health authorities. Since then, many companies have followed in their footsteps, and have created a growing amount of supplies such as medical gowns and masks.
__
Quick Production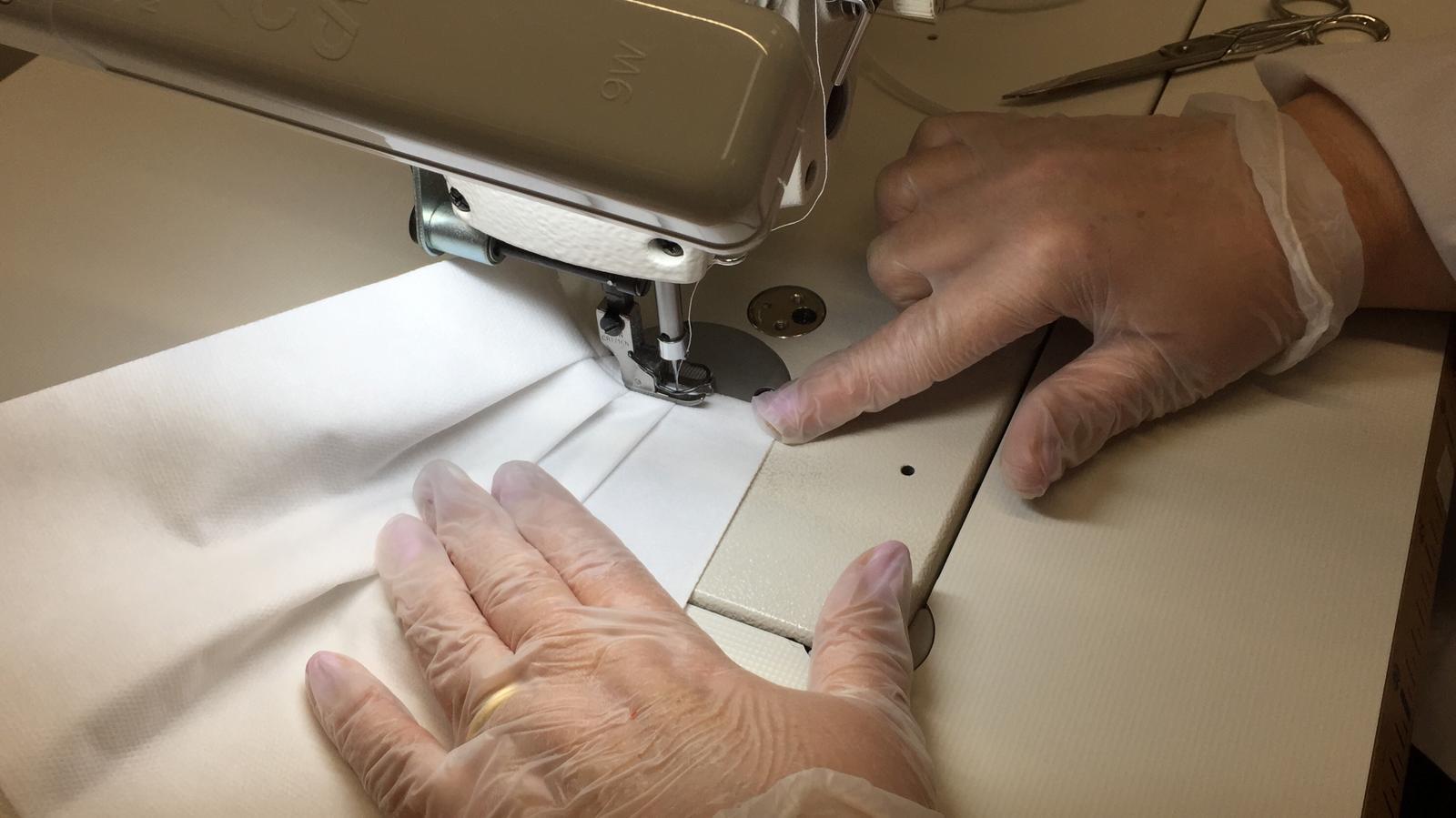 As brands continue their efforts to aid in the crisis, their production facilities have since been converted to help produce medical supplies to aid the front-liners of the crisis. The Zegna Group has redirected its textile district in Italy to produce 280,000 units of protective hospital suits made with non-woven fabrics to hospitals in Italy.
Similarly, Prada has pledged the funding of two resuscitation and complete intensive care units to the Sacco, San Raffaele and Vittore Buzzi hospitals in Milan, Italy, as well as the production of masks to these facilities.
__
Who Matters Most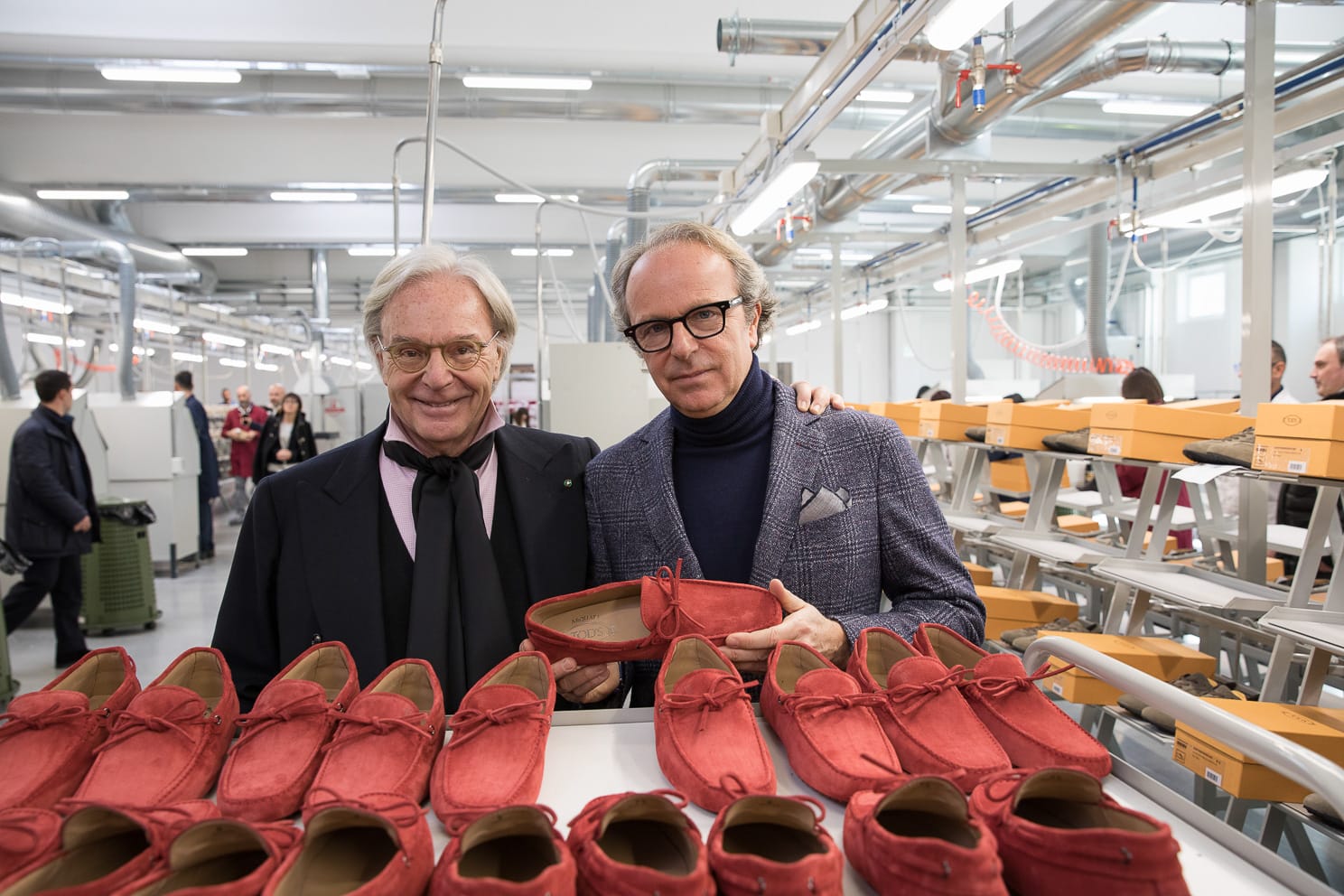 Focusing on helping the families of front-liners who bravely lost their lives to the fight against the pandemic, the Della Valle family who owns TOD'S Group, has allocated five million Euros to the affected families as a gratitude for their act of selflessness for the people of Italy.
On behalf of their employees, the administration of funds will be entrusted to the Protezione Civile and is accessible on their website for anyone who wish to contribute to the fight as well.
__
Community Spirit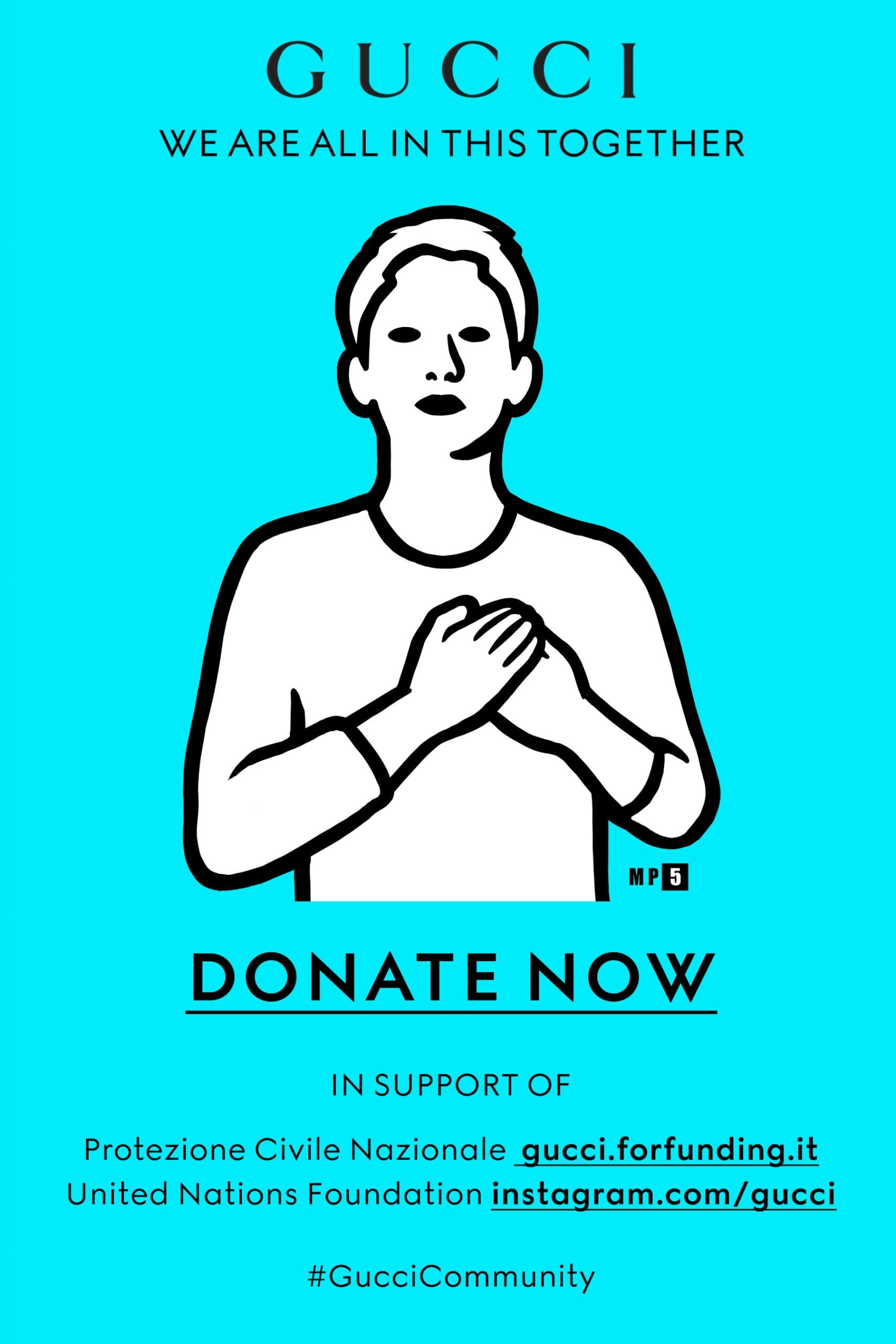 Much like the rest of fashion, Gucci has contributed one million Euros to the United Nations Foundation's COVID-19 Solidarity Response Fund in support of the World Health Organization (WHO). The fund supports WHO's lifesaving work across countries, including its efforts to help tackle and understand the spread of the virus as well as to accelerate the development of vaccines and therapies.
This donation follows its parent company, Kering's commitment to the production of one million masks and gowns for healthcare personnel across all infected regions. The Gucci community is encouraged to make donations through the dedicated gucci.forfunding.it webpage.
This story first appeared in the May '20 issue of Men's Folio Singapore. 
---