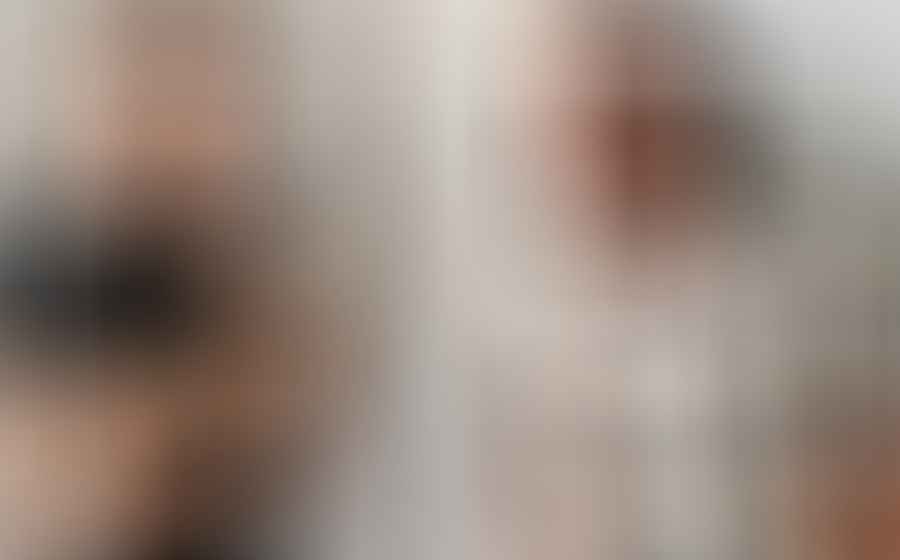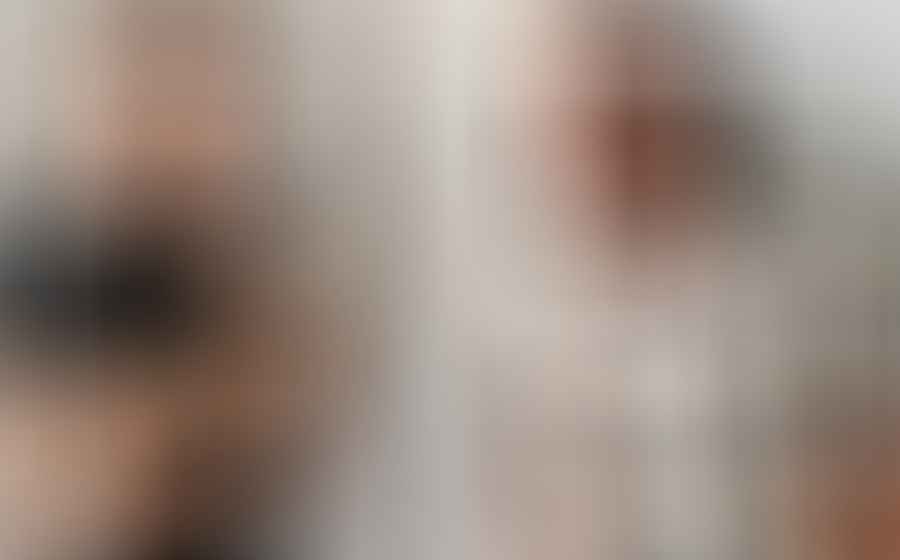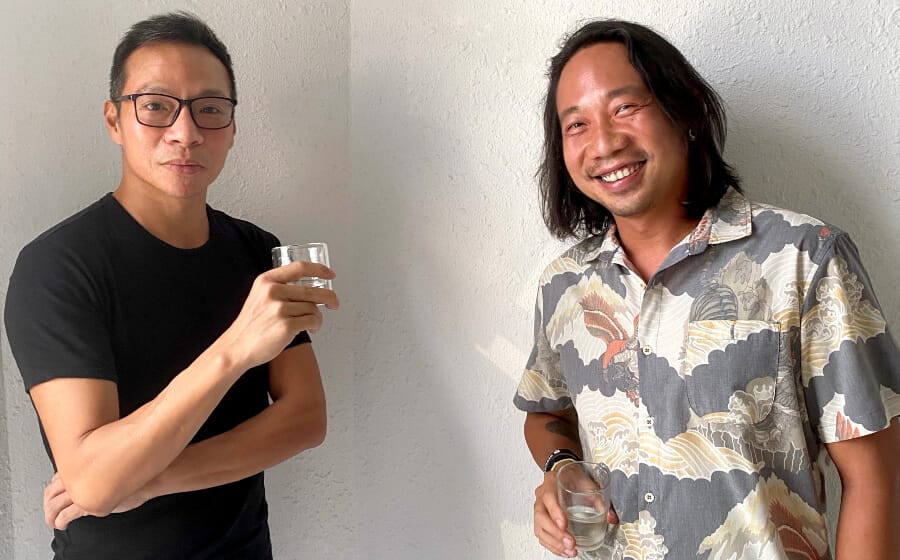 Gin, also known as the libation of choice for 17th century folks (off with your head and get me a gin & tonic!) or the rumoured preferred beverage of psychopaths (Austrian psychologists have said so!) is the comeback kid of the alcohol world.
However, entrepreneur and philanthropist Terence Loh and environmental scientist Min Teo are giving it a reboot. They're taking what we (aka non-psychopaths) love about the spirit; its crispness and delicate profile and dialing it up a notch.
What do you get from Zhen Gin; a drink they first concocted in a rice cooker?
A taste that feels as good as the origins of the spirit itself. Here, we speak to the lads to find out the inspirations and story behind Asia's first climate-positive gin.
—
Zhen Gin was created after a natural disaster where the both of you witnessed rice fields being damaged by typhoons but why and how did you guys even witnessed it?
Terence: Min and I are avid surfers and make surf trips annually to Taiwan with our friends. We'd usually travel from Kaohsiung to Taitung, surfing along the eastern board of Taiwan. Two years ago, we followed the same tradition.
There was already news that there'll be an incoming typhoon, but with that came wind swells made for surfing and we didn't want to miss that chance.
Min: What welcomed us in Taitung were acres and acres of beautiful rice fields and rolling hills of green. We were tying down our surfboards the next day when we saw that the lush landscape we were so in awe of just 24 hours ago had turned into a devastating view of pure destruction.
It was a heartbreaking sight. We know that farmers had spent the year growing and will not be able to recover easily from the typhoon's effects. On top of that, discarding it would result in methane emissions (that are 30 times more detrimental than carbon dioxide in global warming potential) through microbial decomposition.
Terence: Watching it unfold and understanding the consequences, I just turned to Min and asked, "Why don't we try to do something with these rice crops?"
Min: That was the eureka moment for us. Everything clicked in our heads. For years we had been trying to create a gin of our own and had hit a snag — a lack of inspiration about how to make it real and true to us.
The idea of using these damaged rice crops sparked all that came next and two years of arduous R&D later, we have Zhen Gin.
—

—
How did you guys manage to procure the damaged rice crops?
Min: Sourcing the damaged rice crops was one of the toughest steps. In Taiwan, a representative from the co-op regulates the rice trade and prioritises healthy rice which is to say that he does not take damaged crops affected by typhoons.
That became our opportunity to directly purchase from the farmers and let them recuperate their potential losses.
Terence: Getting to them was what Min was referring to as the "tough step". It took a lot of leg work from our side with the help of local friends. For the farmers, we had to rely a lot on connections and word of mouth to let them know that Zhen Gin wanted to purchase their damaged rice crops.
Min: While we try to gather as many affected rice crops as we can when a typhoon strikes, we don't just throw them into the fermenter randomly.
There are over 10,000 species of rice in eastern Taiwan alone, and part of the R&D had us figuring out the type and ratio of rice grains — particularly organic Chih Shang rice grains that are considered the best in Taiwan — that went into Zhen Gin to create that unique rice flavour we wanted in the base spirit.
Terence: We probably experimented on every botanical we could get our hands on. Laksa leaf, calamansi leaf and so on, and in every combination we can think of.
Min: It was systemic, but it was a trial-and-error process. Terence and I aren't chefs and we don't necessarily have the "education" of what flavours go good together. But the aim was to have a flavour to represent Asia, like an "Asian Rice Bowl" given that rice is the base.
Terence: It didn't feel genuine to us to just follow the standards that Western gins have set. The botanicals were not only chosen for their aroma and flavour to complement the distinctive rice flavour, but also for their significance.
Say, for the juniper, we choose to use the variety from Bhutan aka the happiest place on Earth.
We mentioned earlier that part of Zhen Gin's ethos is the sustainability of the environment and culture. The latter forms the basis of why we are adamant about using Asian botanicals and, in turn, hope to support indigenous cultures and their way of life by showcasing them in the gin. Min's science background really brought these botanicals together with the rice spirit.
Min: I broke Zhen Gin down into the flavour components — the rice flavour of the base spirit, the floral note, the umami note and tried to piece together the ingredients. For the floral note, we tried lavender,  jasmine and so on, but it was only Yunnan osmanthus that really gave the gin that delicate profile we were looking for.
The other part is more "science-y", as I had to determine the right temperature that brings out the esters of each ingredient that gives it the best aroma and flavour.
Terence: And we didn't want to over-complicate the gin. There are gins out there with over 20 botanicals but, chances are, most palates aren't discerning enough to truly identify and appreciate them.
We chose to focus on the true fundamentals of a gin and picked these key ingredients to create a balanced sipping gin.
—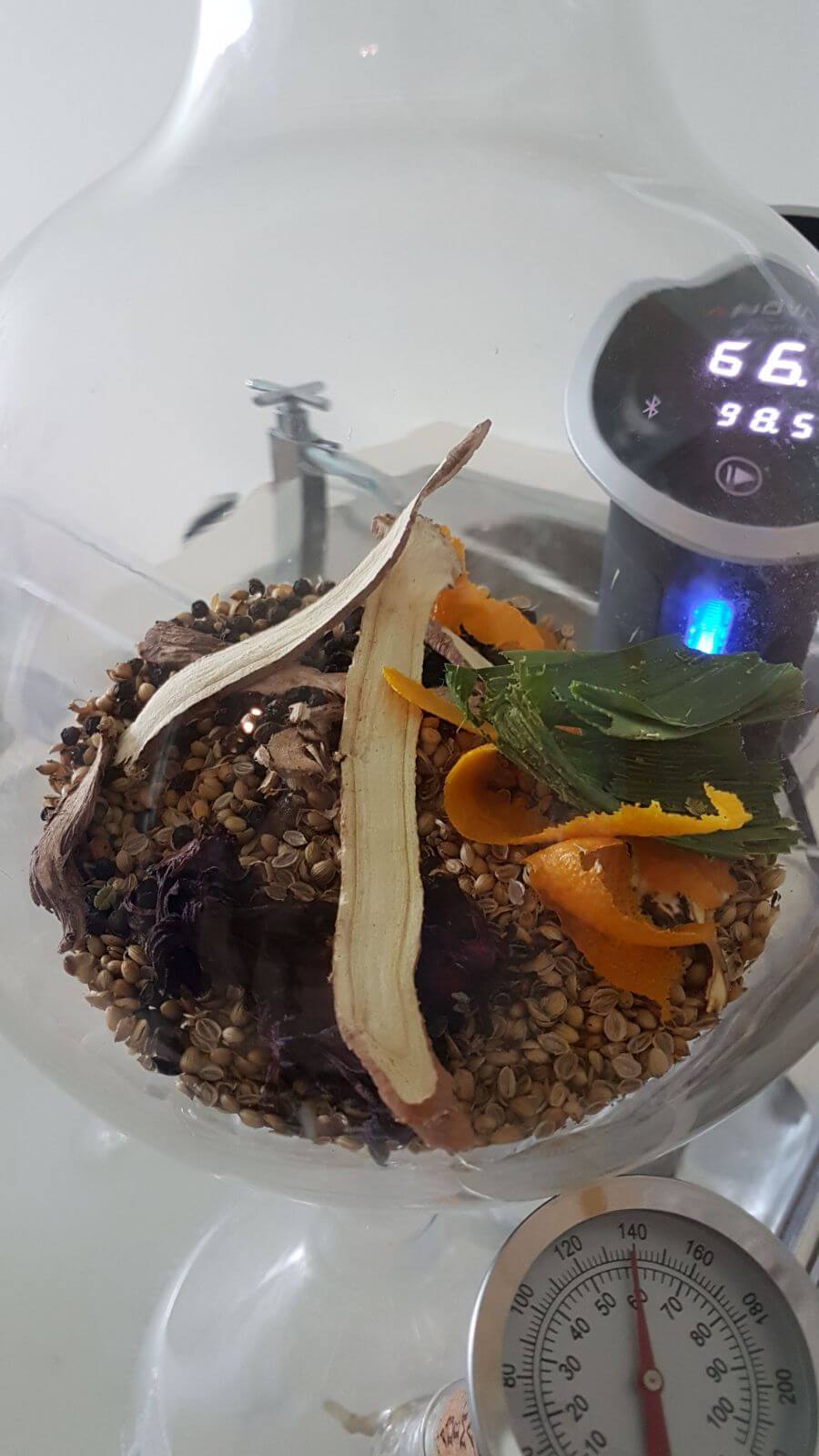 —
The first bottle of Zhen Gin was concocted in a rice cooker, we're sensing a comical story behind this.
Terence: In all honesty, we almost burned and flooded my house the first time we tried concocting Zhen Gin. We got a gin making kit off eBay and within 15 minutes the heating plates broke down.
We had to improvise a water bath of sorts, so we tried using a sous vide machine and other replacements we could think of to no avail. At one point, I didn't know what we were thinking, but we were trying so hard to make it work that we had ethanol over an open flame.
Eventually, Min fashioned one out of a rice cooker with random wires and pipes he found in my house.
Min: It didn't end there. When we finalised the profile and had to set up the protocols and ensure the distillation profile at the distillery in Yilan, I had to "sacrifice my liver" and drink a 10mL shot of 80-90% ABV base spirit every 10 minutes for four hours straight.
—
Creating "Asia's first climate-positive sipping gin" is no small feat, are you guys big on being eco-conscious?
Min: Zhen Gin's name takes inspiration from "真", the Chinese character for true and genuine. It's to represent our way of living authentically, where our actions truly represent ourselves.
In the Taiwanese dialect of Taitung (otherwise known as Hokkien), Zhen is pronounced similar to gin.
We've always been very attuned to nature as surfers; we can see and sense how much and how rapid damage is being done to nature. We're seeing fewer fishes in the oceans, unpredictable monsoon seasons and even erratic wind directions.
Terence: We wanted to show and use Zhen Gin as a platform that can cause positive changes, particularly in the sustainability of the environment and culture. We put our words into action and made sure that we trade fairly with the farmers, help reduce methane emissions and made sure no animals or animal-by products were used. For the latter, we are also certified Vegan by BevVeg.
Min: Zhen Gin is meant to be more than just gin, it is to be a social catalyst to create positive change. We have plans to use Zhen Gin as a platform to engage who we call "Zhen Changers" aka leaders and thinkers who are passionate about challenging the status quo in the environment and the preservation of indigenous cultures in talents and in gastronomy.
Terence: I digress a little but it is also why we've decided to put #BarTabSG Relief Fund at the forefront of Zhen Gin's debut. The F&B industry has been adversely hit, and with the recession just around the corner, the beverage industry which was the first to be hit by (having to be closed since March) is definitely having a hard time.
If we can help everyone, we will because that's the spirit of Zhen Gin after all.
Through this initiative, we are uniting our team with the bar community in solidarity by letting them know that they are not alone and that we are there to help them get through this period.
We're seeing consumers and bartenders far and wide from overseas who want to be part of this initiative. Even though international borders are closed, it's amazing that we're still bridging communities across borders at this time.
We want to directly provide financial support to them. From now till 30 June 2020, up to 40% of all Zhen Gin sale proceeds will go into the relief fund. I also run The Loh Foundation with my cousin, and we will also be doing matching contribution to the amount Zhen Gin has raised for #BarTabSG Relief Fund.
—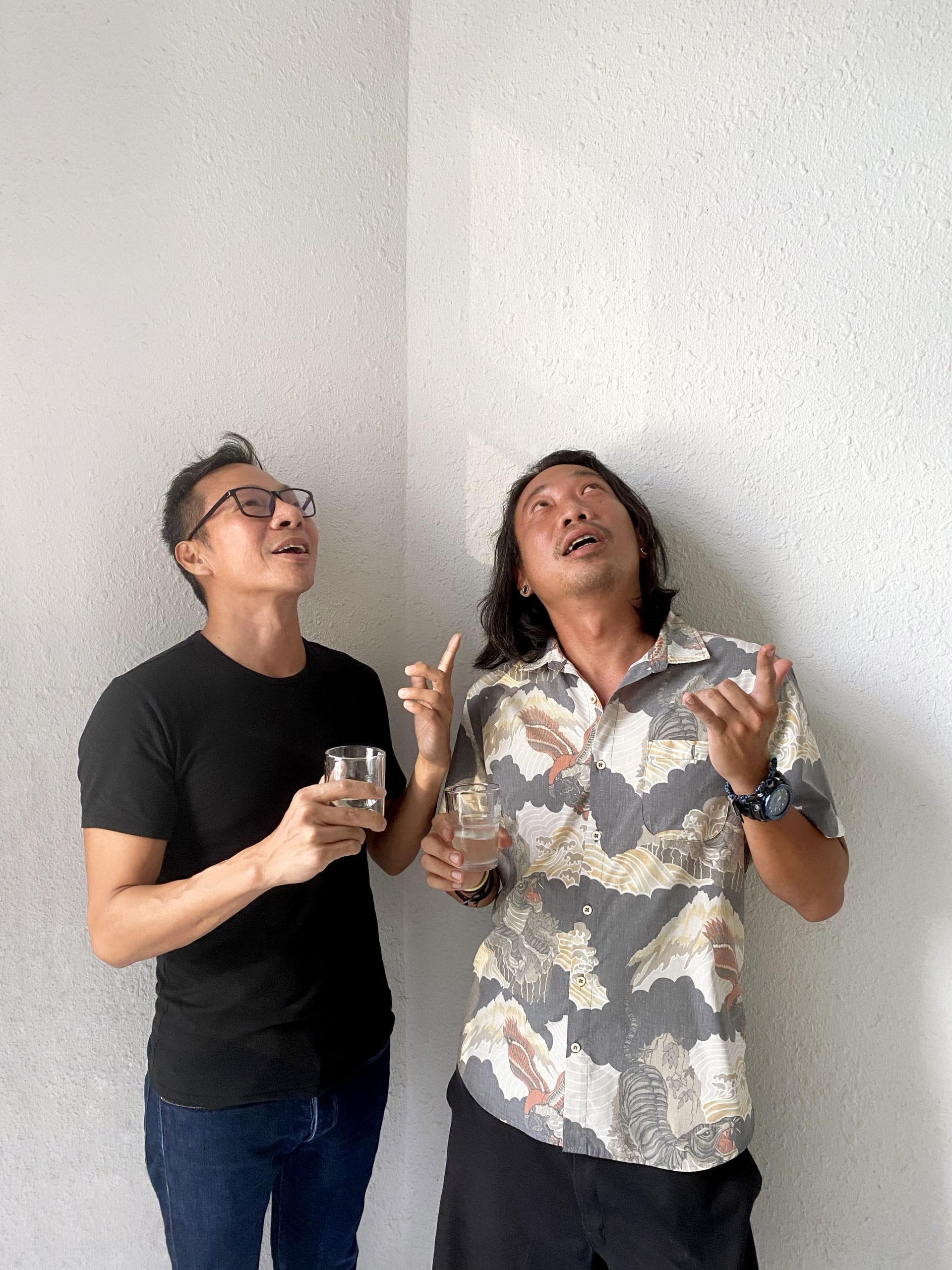 —
Can the both of you describe Zhen Gin in 10 words or less?
Min: The ultimate goal is the cultivation of the human spirit.
Terence: Real good on its own, to enjoy between real friends.
—
Can you drink Zhen Gin on the rocks? What cocktail would you make using the gin by the way?
Terence: Definitely! Ut was made to be a sipping gin. It has got a distinctive and delicate flavour, with a rather interesting umami note; it'd be a waste to overwhelm the profile with tonic water.
In a way, gin has become a sort of "condiment" to tonic waters or other components in a cocktail but we wanted Zhen Gin's unique flavour profile to stand out straight away.
I personally enjoy it on the rocks.
Min: I, on the other hand, prefer to chill it in the fridge and have it neat, particularly in this weather. Not saying that I don't see its potential in a cocktail though. I would love to see what creativity the bar community can inject into it.
Terence: While I shy away from covering up the flavour in a cocktail, we did create a rather interesting one during a summit with Barack Obama under The Loh Foundation.
In addition to serving it neat (in dry ice), we served a cocktail of Zhen with white vermouth, homemade orange bitters and pineapple cordial with osmanthus flower.
—
Is there perhaps some kind of sustainability that comes in the form of its packaging?
Min: We've successfully managed to eliminate plastics in our packaging. The label is currently wood-based and made in Portugal.
—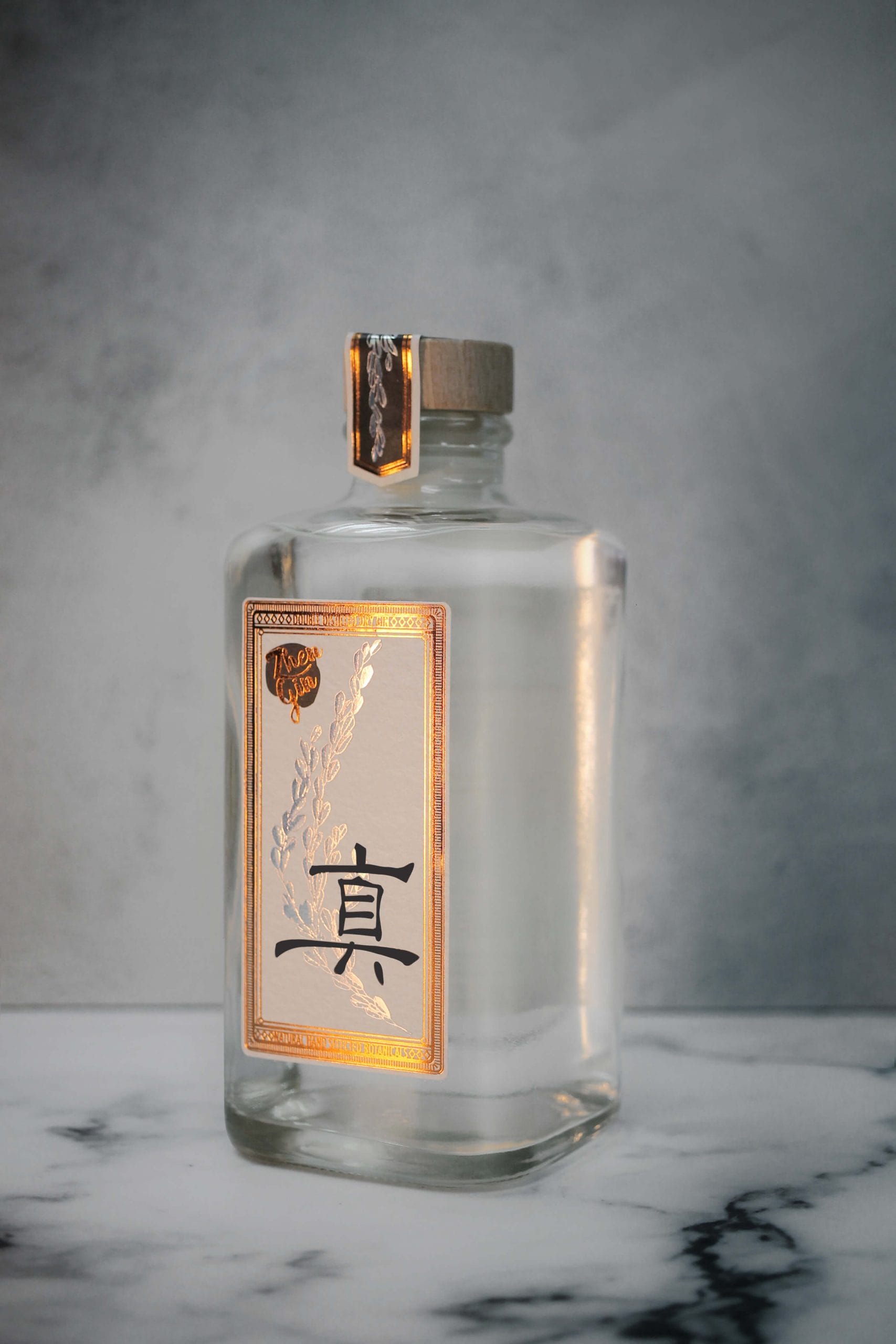 —
Sidetracking a little; let's talk about the packaging of the bottle itself.
Min: The bottle has a reflective label which came from a lightbulb moment I had in the middle of waiting for a surf with Terence. We were just on our surfboards waiting on the next wave and I told Terence that "we should make the label with a reflective material and hide an easter egg."
Terence: It's also a callback to the stamp of authenticity; our tongue-in-cheek way for consumers to know that it's the genuine product. We've hidden the Mandarin character 影 (ying, directly translating to reflection/shadow) and you'll need to really scrutinise the label with a magnifying glass!
It takes inspiration from the Hokkien phrase "wu yia boh?", which translates to "real or not" and, in our terms, "how real are you?" Another trivia is that "Zhen" in Hokkien is pronounced as "jin", phonetically similar to "Gin".
Both are tributes to my Hokkien heritage.
Min: It's our way of making you look at the bottle and, metaphorically, see your soul.
Terence: We had a few designs for the calligraphy you see on the front; we had gathered interesting individuals to do it for us, including a Taiwanese surfer who was passionate about calligraphy.
—

—
Are you planning to release any variations of Zhen Gin in 2020?
Min: We have an upcoming seasonal limited release named Zhen Yi (真義, meaning righteous) that has maqaw, a Taiwanese mountain pepper harvested by aborigines, as the star ingredient.
The meaning (righteous) draws attention to doing the right thing which, in this case, is in regards to cultural preservation.
Terence: It has got an intensely aromatic citrusy note, with hints of lemongrass and ginger. The aborigines, particularly the Atayal people, prize the maqaw for its gastronomic and medicinal properties.
Min: Our future is to spotlight unique herbs and spices in the Asian region similar to maqaw. We want to showcase the treasure trove of botanicals we have in our backyard and their potential in gins and gastronomy across the globe.
Purchase your first bottle of Zhen Gin today at https://zhengin.com/.
---