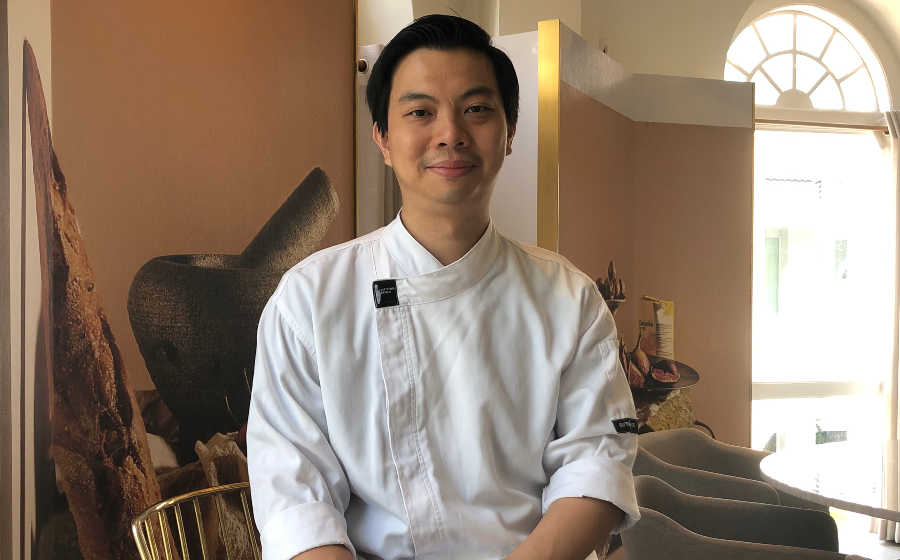 Welcome to Chef's Secret; a video series where we've managed to strong arm a coterie of Singaporean chefs (hey guys, we're friends right?) to reveal their kitchen secrets. For the very first post, we have Chef Marc Wee from SPRMRKT to reveal his Cauliflower and Broccoli Cous Cous recipe — an option that is available on the restaurant's delivery menu.
—
Prep time: five minutes
Cooking time: 10 minutes
Serves: two pax
—
Ingredients
1 Clove Garlic, minced,
50grams of Halloumi Cheese,
1 tablespoon of Capers,
1 Lemon wedge,
A handful of boiled Chickpeas,
Local Micro Greens (Oregano, Mizuna, Purple Basil),
Three tablespoons of Extra Virgin Olive Oil
1 Tablespoon of softened Butter,
Salt as preferred,
Pepper as preferred,
Canola Oil as preferred.
—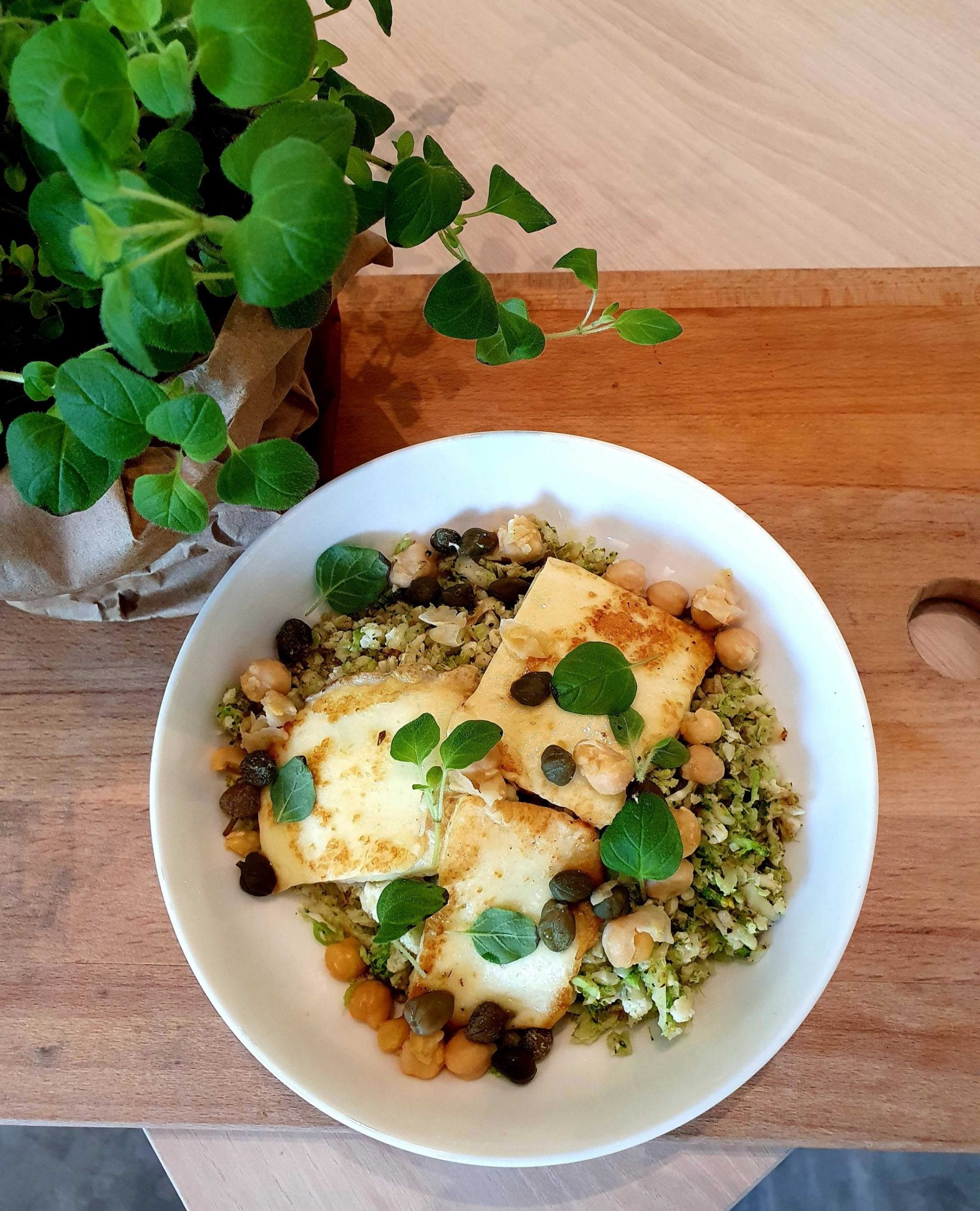 —
Recipe
1. Wash and grate the cauliflower and broccoli into bits to make a vegetable "cous cous" with a box grater or a food processor.
2. Chop the thyme into small pieces.
3. Add a little canola oil to the pan and once heated, add in the minced garlic and sauté for a minute.
4. Then, add in the cauliflower, broccoli and softened butter. Fry for about four minutes on a medium heat.
5. Add in the chopped thyme and season with a pinch of salt and pepper. Cook for another minute and set aside.
6. Clean the pan, then pan fry the halloumi cheese till golden brown.
7. Toss the boiled chickpeas and capers with extra virgin olive oil and a squeeze of lemon.
8. Assemble by topping the vegetable "cous cous" with the halloumi cheese, then the mixed chickpeas and capers.
9. Serve with local micro greens or any preferred salad leaves.
If you have an aversion to knives, the thought of putting a dish together on your own or if you're just lazy, order from sprmrkt here https://sprmrkt.com.sg/.
---