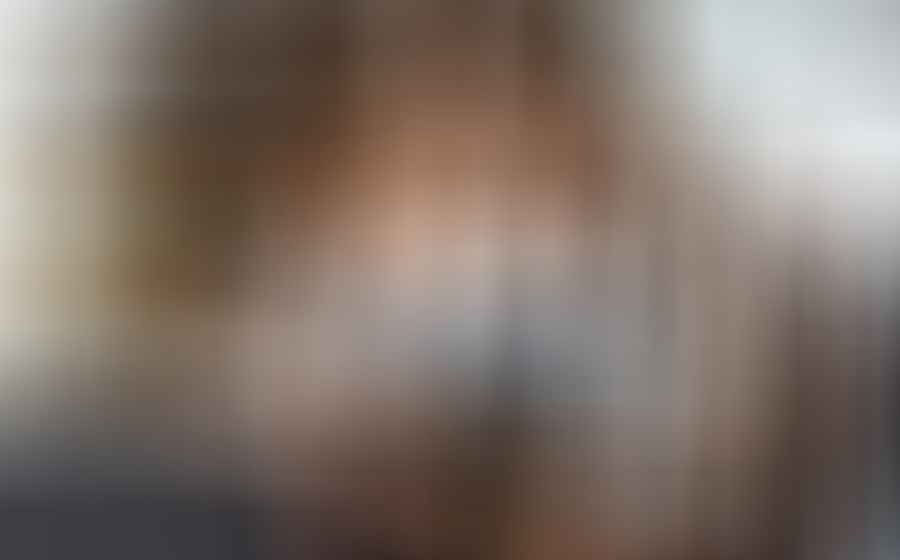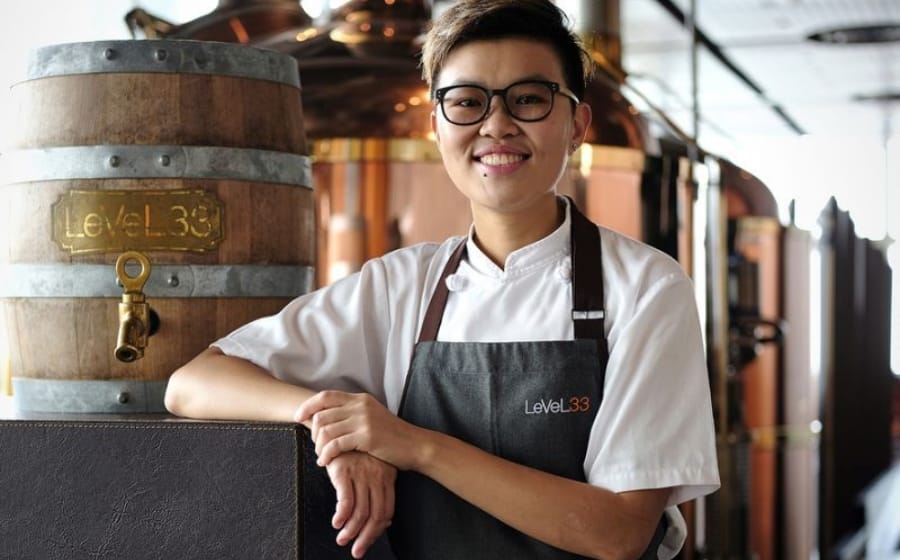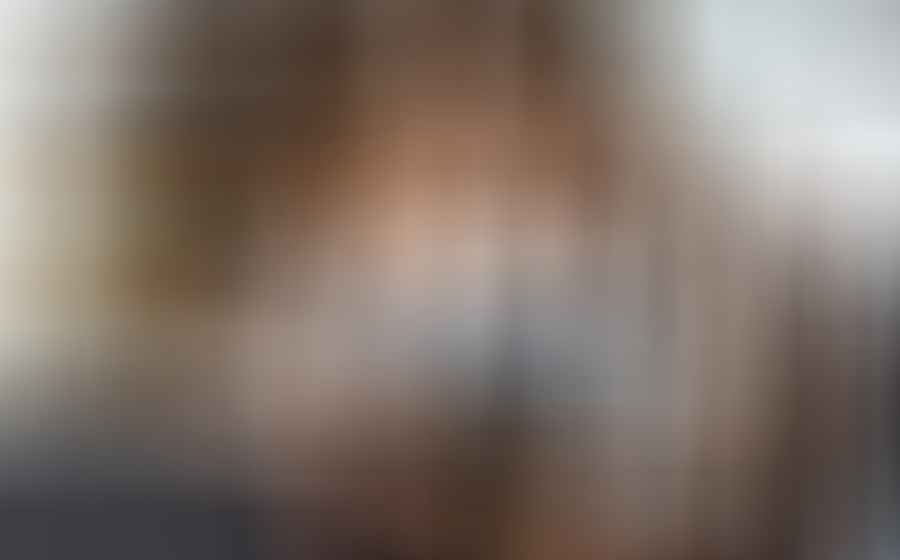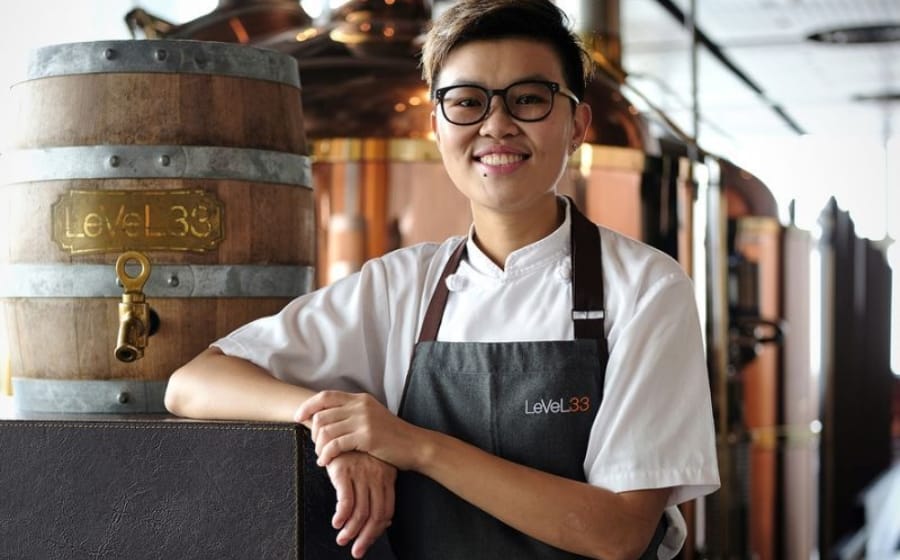 Welcome to #DeliveryDiaries, an initiative we have come up with to highlight the delivery menus of some of the gut-busting dining establishments we've been to.
In the sixth installment of this series, we have Archan Chan, executive chef at LeVeL33, to review five of her favourites.
—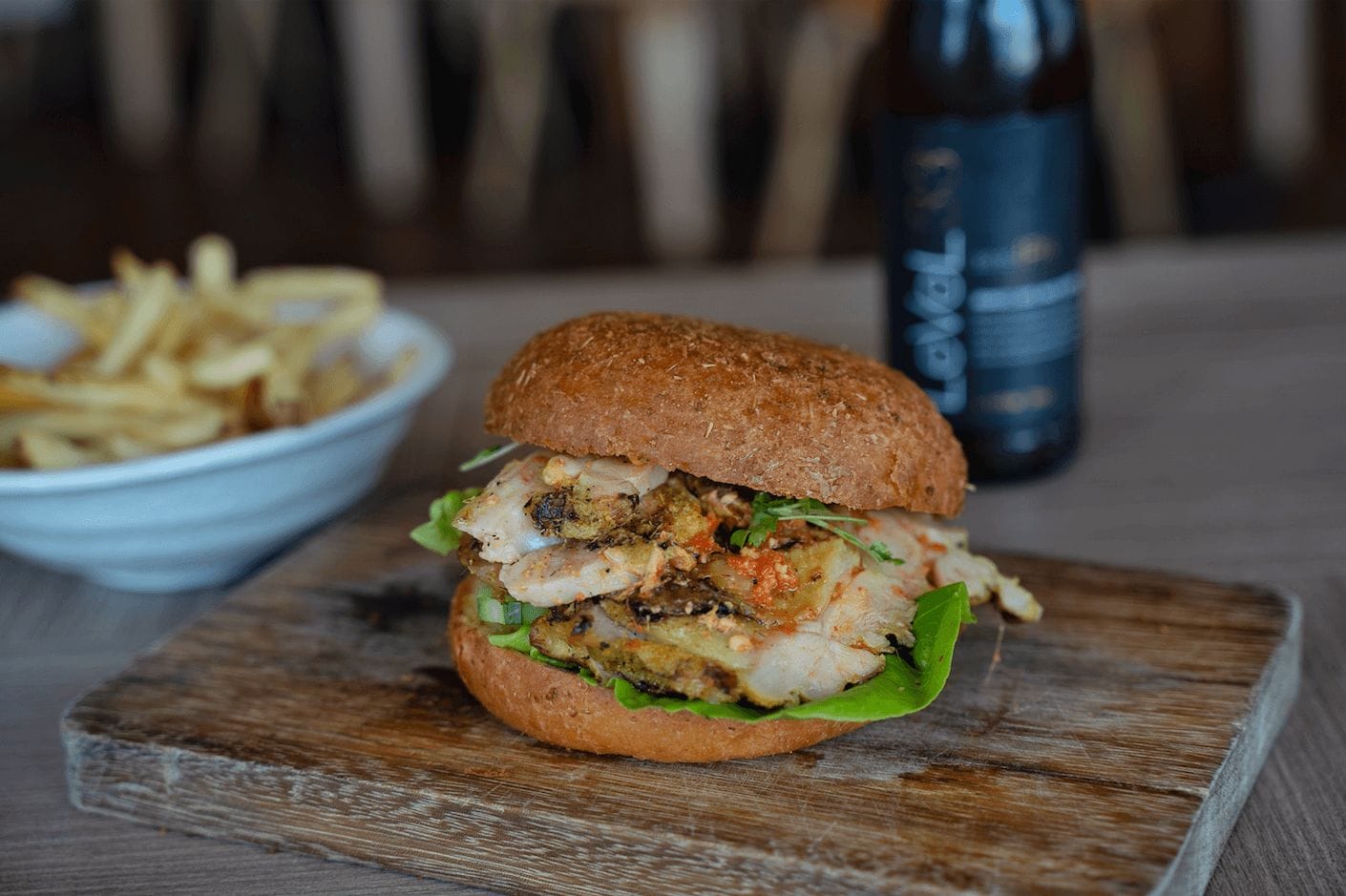 1. Brewery Hainanese Chicken Burger, $21+
I really enjoy Singaporean-style chicken rice, and this is my way of paying tribute to it, with a bit of twist. In a way, a burger is a great vehicle for this because it's a comfort food, just like chicken rice!
All the elements of chicken rice are there, and I made sure it still feels rich and easy to eat at the same time.
—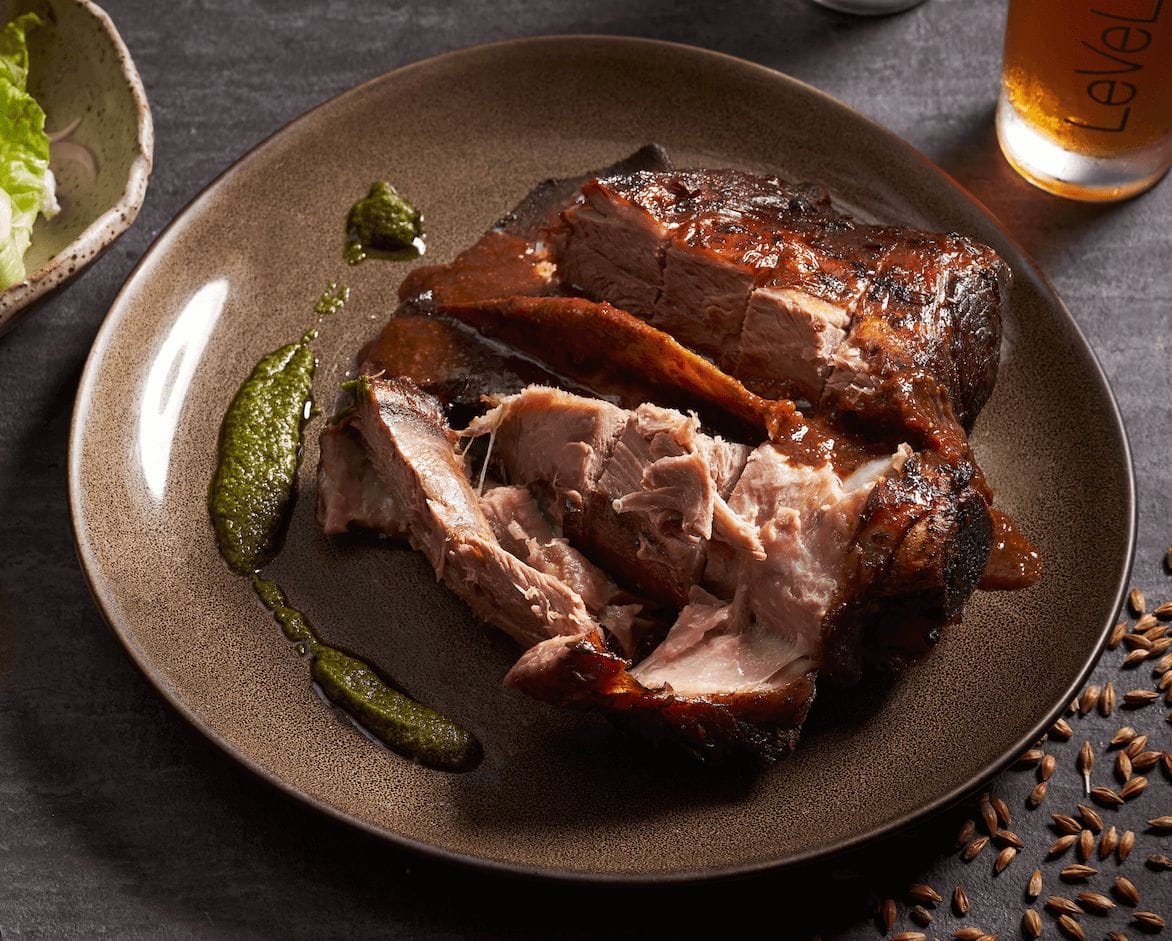 2. Lamb Banjo served with Yorkshire pudding, roasted potatoes, chimichurri, honey roasted carrot, buttered French beans & a bottle of wine, $178++ (pre- order by thursday and pickup/delivery on weekends)
This particular cut and way of cooking the lamb really reminds me of Australia! We also use a very good product – it's Mottaninai Lamb from Australia. The lambs are fed with a special diet of carrots and olives, so the flavour is amazing.
It's also rich in Omega-3 fatty acids, and is hormone and antibiotic free.
—


3. L33 Dry-Aged Wagyu Tri-tip Kit, $30+ (Hassle-Free Meal Kit; 1- day advance order need)
We really put a lot of thought into our meal kits so that the guest who brings it home does just the final touches. We've done everything else we can – prepping, seasoning, marinating, even making the sauce.
This means a restaurant-quality meal in 20 minutes or less. I particularly like this kit because we've got really good meat that we carefully dry-aged ourselves, and it's a very balanced meal with the broccolini.
Pepper sauce is also one of my favourite to pair with steak! The pepper adds a good kick and aroma, and I grew up with eating pepper sauce steak, so there is also some nostalgia there.
—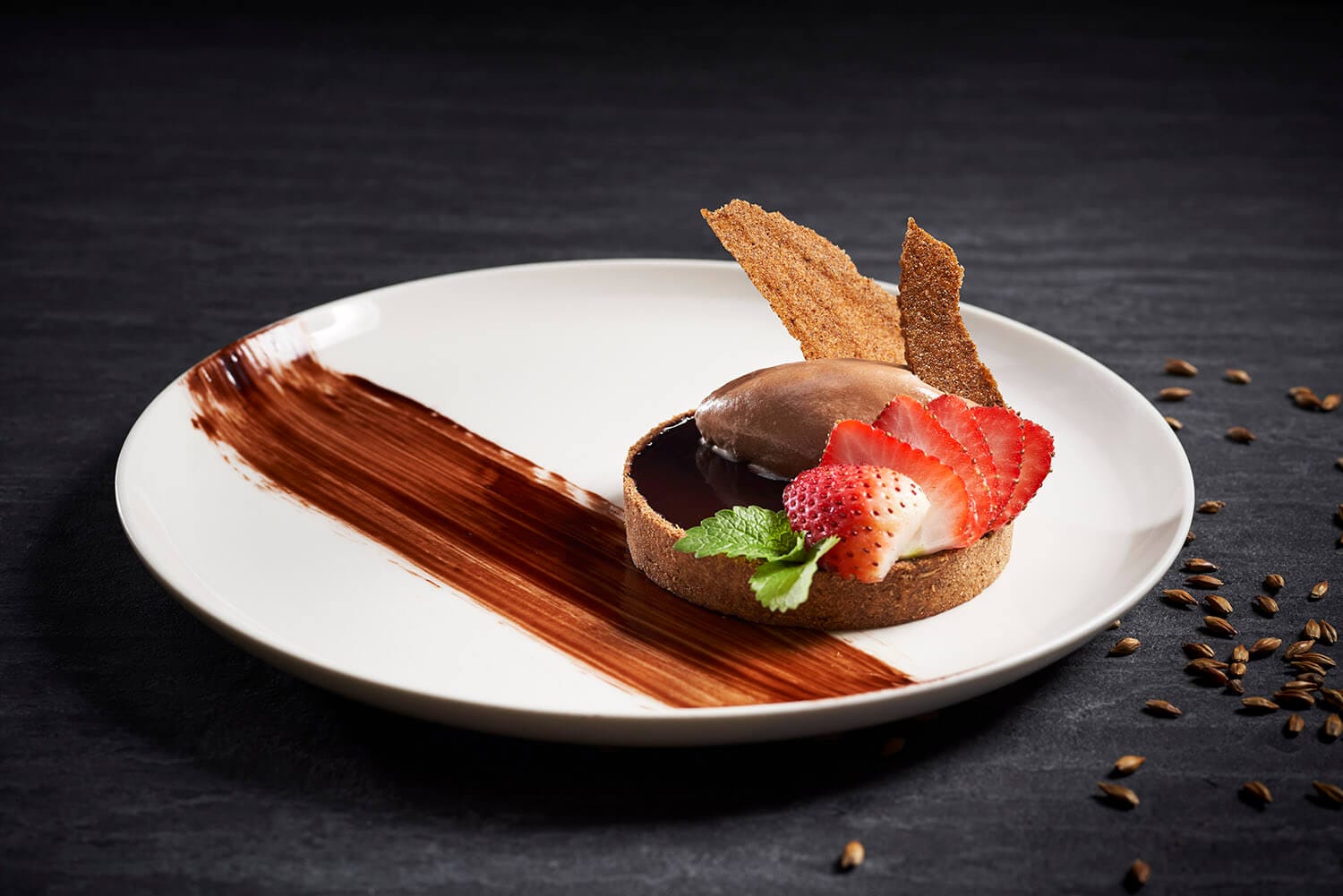 4. Spent Grain Chocolate Tart, $12
Who doesn't like chocolate? And our tart's filling is richer because of the addition of LeVeL33's housebrewed Stout to the ganache.
I also really like the tart shell which we make in- house with our own spent grain – it's got good texture, and an almost delicate nutty fragrance that goes really well with the chocolate.
I think this is also a good example of how we incorporate beer elements into our food in a way that makes sense to the final dish.
—



5. The 6-Pack Beer Collaboration
LeVeL33's new partnership with other local microbreweries to support one another has resulted these great six-packs where you get a variety of fresh beers from different places. All the beers are delicious, so it's very good value.
We've got some great partners, so if you haven't tried their beers yet, this is a fantastic way to try them now. Also, you get to support a wide range of breweries with just one purchase – so why not #savelocalbreweries and be a #sixpackhero?
Make your order today from LeVeL33 at https://shop-level33.company.site/
---