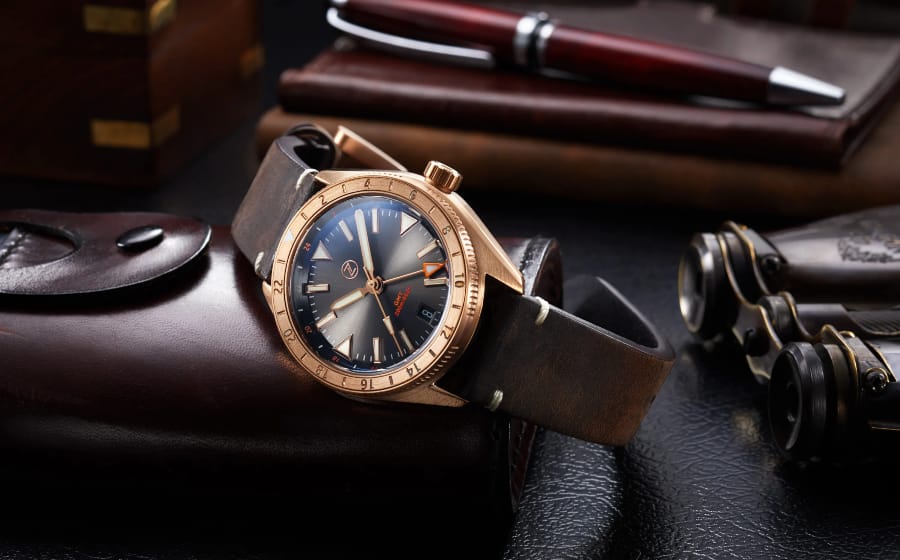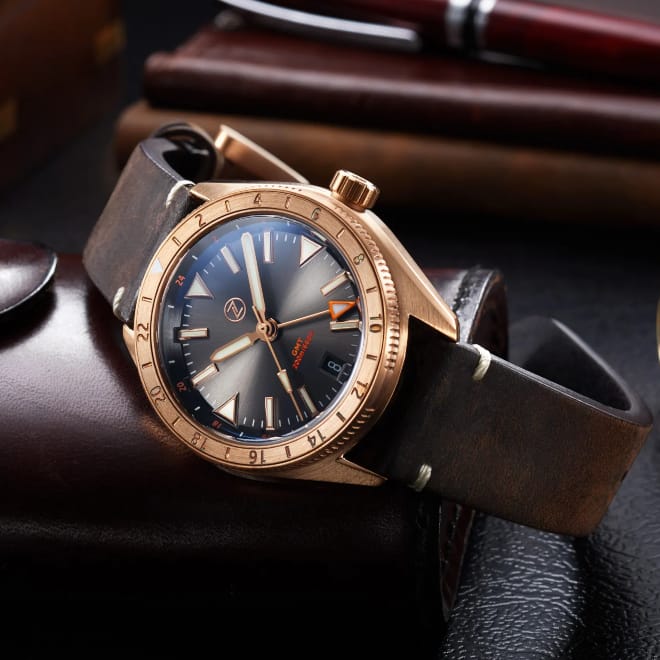 When one searches the Internet for watches, there is a chance he or she comes across the term "microbrand". What is a microbrand then? Here are some parameters of what it is: 
It is independently owned, and ran by a single person or a team of a few people
Quantities vary but are usually produced in small batches

Outsources at least one significant part of its watches to be made elsewhere, either Asia or Switzerland — be it the movement, case or other watch components

Watches are sold online, straight to consumers in most instances

Probably started on crowdfunding platforms for initial capital
Before you decide to click and support a random crowdfunding ad that reads "the Swiss watch industry hates this brand for one simple reason", you should check out some of these microbrands making waves in Singapore and abroad.
Singapore-based Microbrands
Pictured Above: Zelos Watches
Zelos Watches is one of the microbrands that found success with crowdfunding platforms. Founded in 2014, the Helmsman, Chroma and Abyss garnered 273%, 350% and 650% of targeted funding respectively on Kickstarter. Elshan Tang founded Zelos Watches based on the belief that great timepieces should not be confined to luxury brands. A fascination for mechanical timepieces sparked him to design his own watch.
Unconventional aesthetics and pairings set the brand apart from competitors. Think exquisite meteorite dials and bezels paired with chunky dive watches rated to 1000m of water resistance or collections offered in a range of case materials such as bronze, forged carbon, DLC (diamond-like coated) stainless steel and stainless steel. The brand has gone to develop 14 collections in total with the Abyss and Hammerhead standing out as crowd favourites.
—
Boldr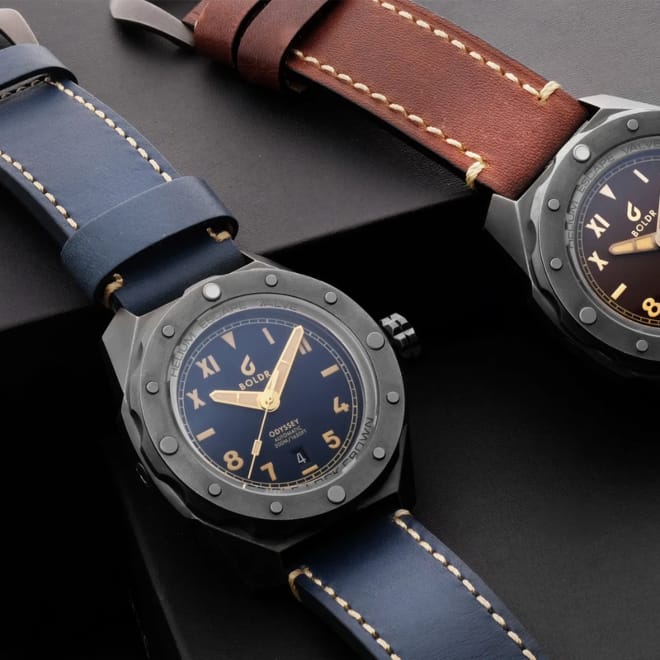 Boldr was founded by the trio of Travis, Leon and Isa to create active urbanwear watches for people traversing the urban outdoors. The success of the brand came from a backstory that involves heartbreak. The brand's first ever release had to be cancelled due to unforeseen circumstances after amassing $120,000 in Kickstarter pledges for its Boldr Voyage. Battered but not defeated, the team spurred on with the support of the watch community to develop the Boldr Journey.
That heralded a new wave of watches, with the Odyssey, Expedition and Venture standing out in particular. Each design is distinct and unique from the other; functionality, legibility and reliability form the cornerstone of the brand's urbanwear vision.
—
International Microbrands
Halios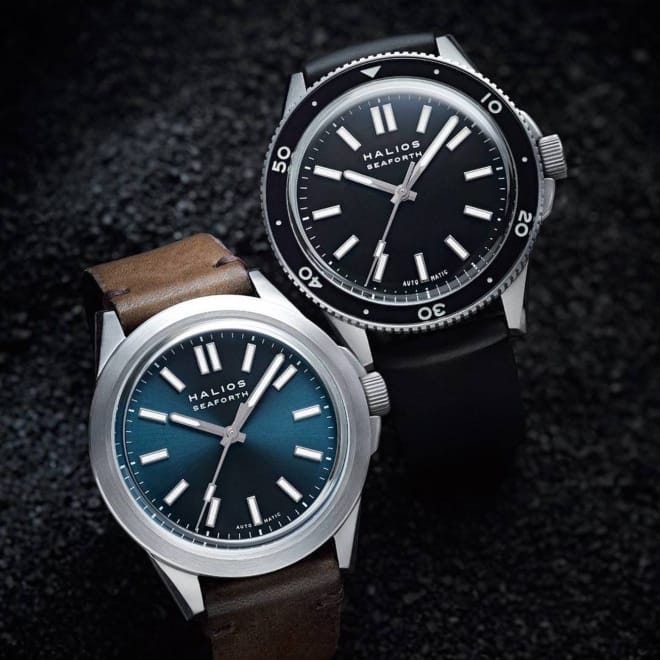 Vancouver, Canada is the home of Halios, while Jason Lim, a self-professed watchaholic is the brains behind one of the OG microbrands in the industry. Halios was founded in 2009 on three principles — a well-built watch that you can take into the water; credible after-sales support for purchases; and the desire and drive to design the next iconic watch.
For years, new releases from Halios garnered high levels of excitement for microbrand enthusiasts. Infrequent new models paired with unique dive watch aesthetics made in low quantities, created an environment for the brand to thrive. Early pieces such as the Holotype and Bluering raised eyebrows but the Puck, named for its uncanny semblance to the ice hockey ball put the brand in the spotlight and set the trajectory for future collections. The Tropik, Seaforth and Delfin are the more common pieces that float around the Internet though there are two models, Universa and Fairwind currently in development by the Canadian brand at the moment.
—
MK II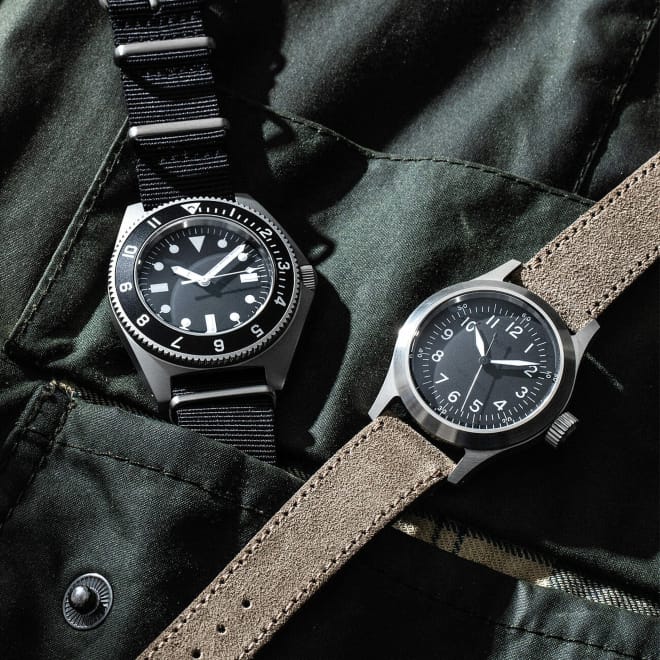 Pronounced as "Mark 2", MK II has gained a cult following for its watches, highly revered in watch forums for its high build quality and clean finishing. A glance through the brand's collection will show a common theme throughout: military-inspired tool watches. Prices are reasonable for automatic watches, setting you back anywhere as low as US$600 for a ready to wear piece to US$1800 for his higher-end Benchcrafted pieces.
MK II was founded by Bill Yao in 2002 first as a customiser to other brands such as Luminox and Seiko dive watches before designing his own line of watches. Essentially a one-man show, Yao developed a notorious reputation over quality control; any watch parts not up to his standard would not go into the watch, which resulted in massive delays for the ever popular MK II Kingston. The first batch was delivered in 2010 after its announcement in 2009 but the last of the Kingston orders were only cleared five years after it was announced. The attention to detail and quality blew owners away which paved the path for future success such as the Project 300, Nassau, Cruxible and Paradive. As such it developed sort of a stigma — if you can stand the wait, you will get something special, at a great price.
---