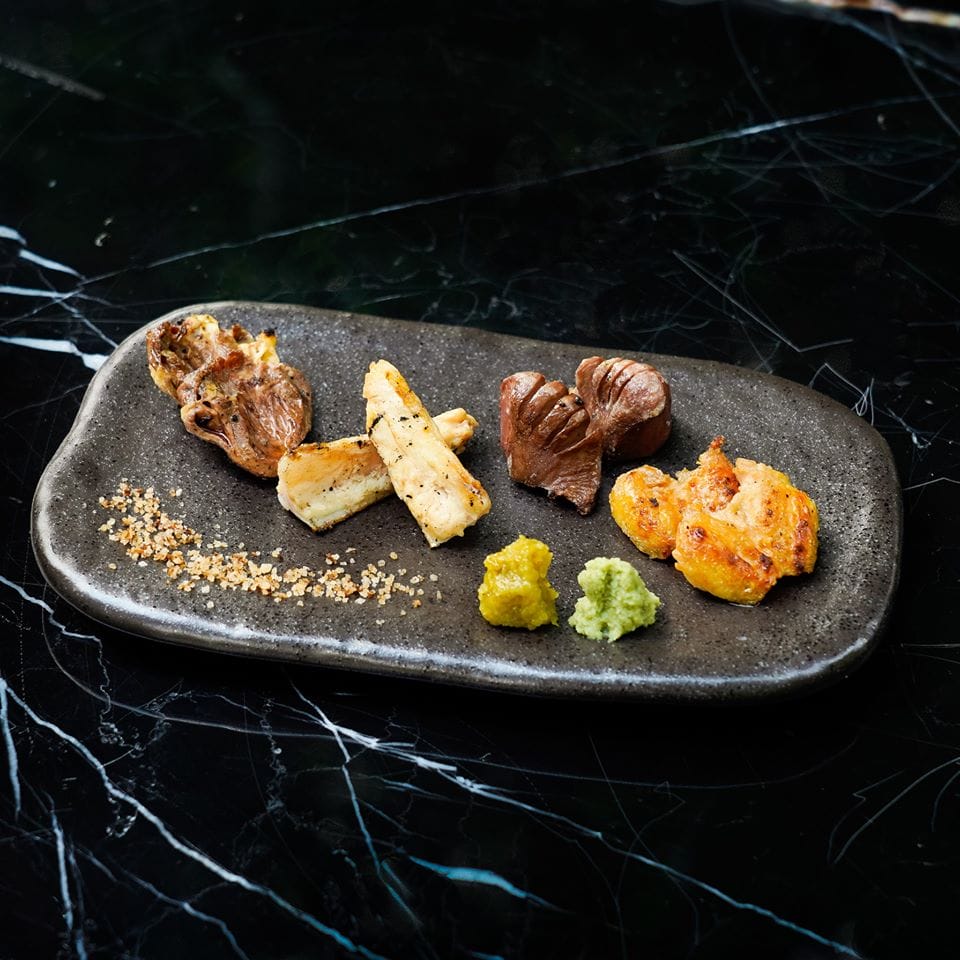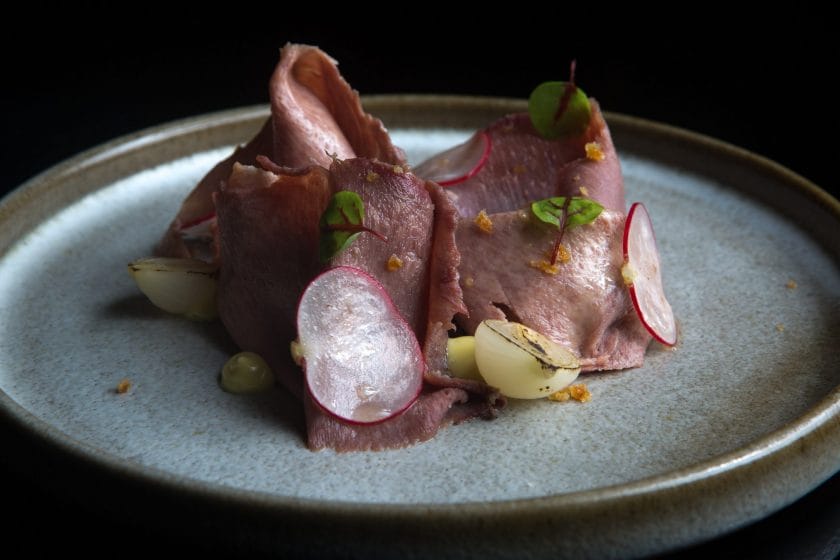 When it comes to consuming meats, the eating habits of the average Singaporean is pretty much standard. Breast is a given and so are a set of thighs. Liver? Maybe. Entrails and internal organs? Not so much.
While the stalwarts of nose-to-tail dining – WOLF Nose To Tail Dining (2013) and Dehesa (2017) – have shuttered, the boom is back thanks to the rise of ethical eating and a new coterie of meat lovers who hanker for "exotics". We share six restaurants that are carrying the torch and making sure what one sees on a plate is not necessarily what one might get.
Think of it as meeting a Tinder date for the first time but in a good way, of course.
Pictured Above: The Easy Induction — Salted And Hung.
While this contemporary Australian restaurant has recently provided gluten-free options next to a variety of meats that have been cured and grilled in-house, the latter has an added emphasis on minimal waste when it comes to their servings.
Salted & Hung's signature dishes include wagyu beef that has been air-dried and salted, classic charcuterie boards, and seafood (pearl grouper, local crayfish and king crab) while more "easily palatable" alternatives include beef tongue with wasabi mayo and lamb char siew (taken from the lamb's belly and neck).
—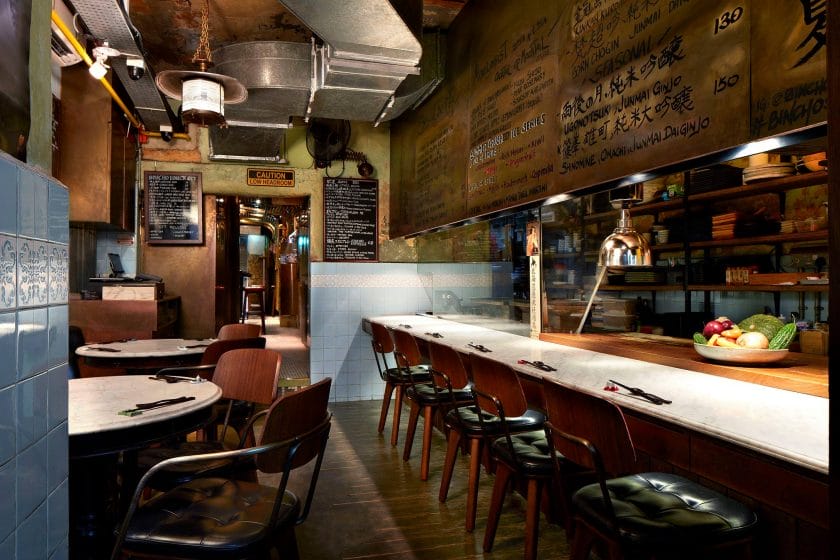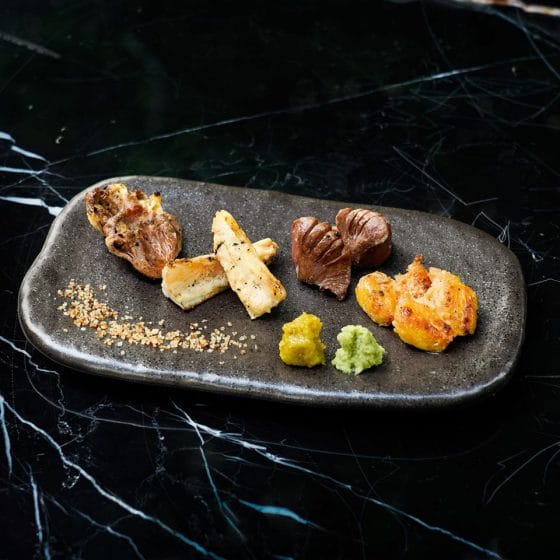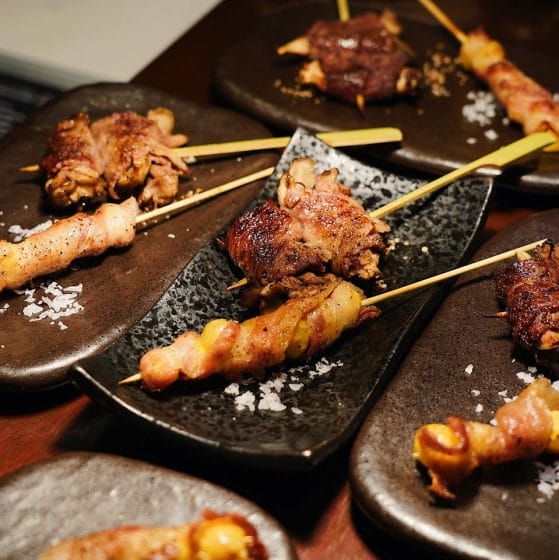 The Complete Chicken – Bincho At Hua Bee: A modern yakitori restaurant that boasts a selection of meats, seasonal vegetables, and seafood, Bincho at Hua Bee does not settle for just the usual chicken breasts and legs.
Executive chef Asai Masahi also serves up heart, liver, tail, cartilage, and gizzard – a Japanese practice that reduces wastage. If one is survivor-level brave, go for the chewy cock's comb – the flesh on top of the male bird makes for an intensely flavoured delicacy.
—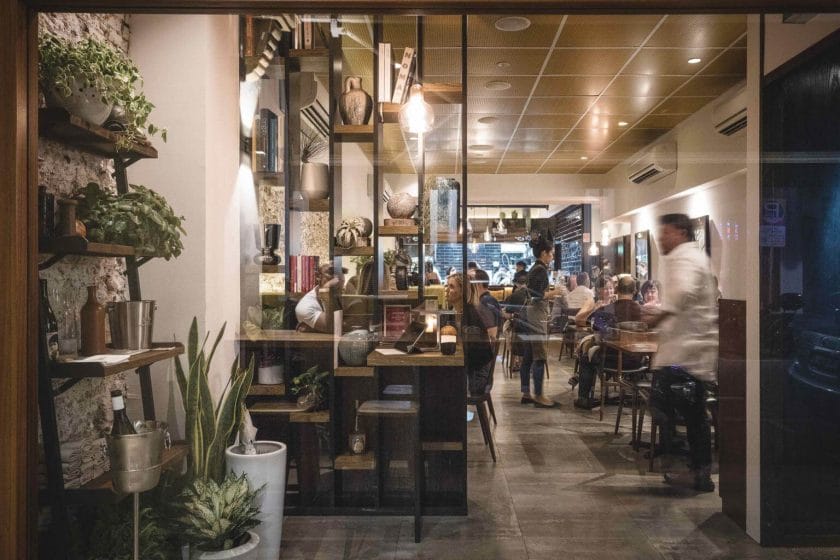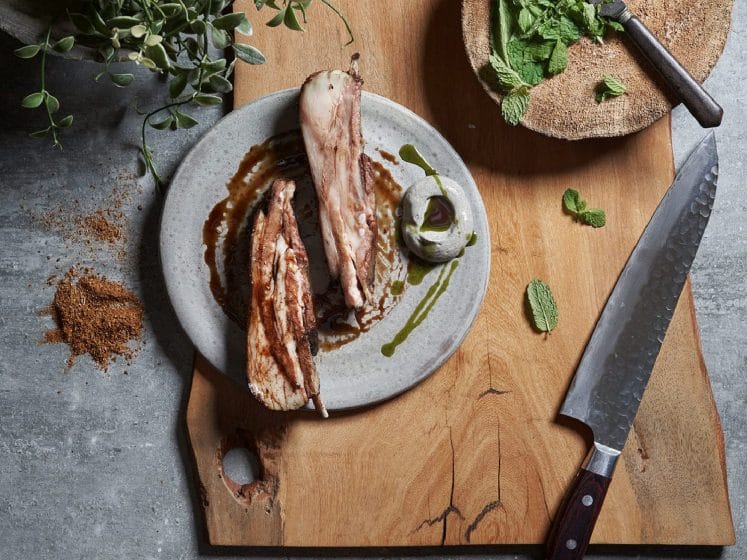 The Mod Australian – Cheek Bistro: The marriage of modern Australia fare and the flair of bistro-style cooking at Cheek Bistro extends to the restaurant's intricate and maximal use of meats and animal parts.
Dishes on its menu include the serving of stock meats like beef steaks, lamb ribs, smoked duck breasts, and buttermilk quails, but also featured on its platters are more unusual cuts such as the necks and sirloins of lamb as well as duck liver that has been enriched with butter and spices before being served as a pâté.
—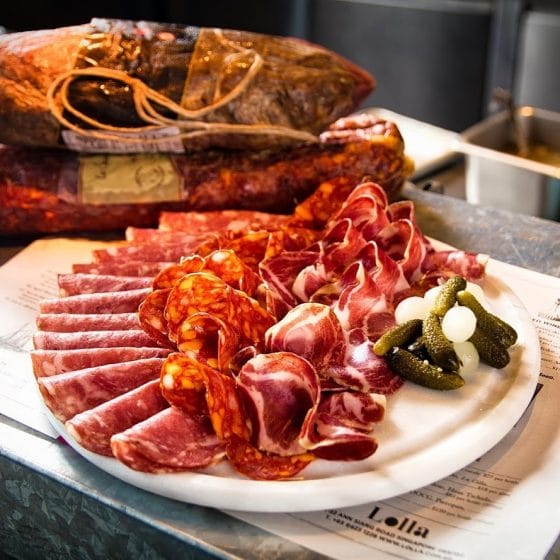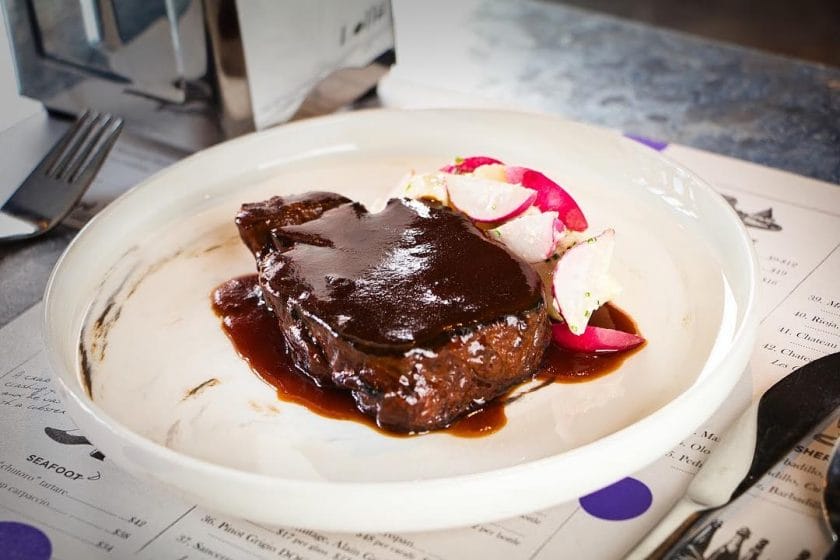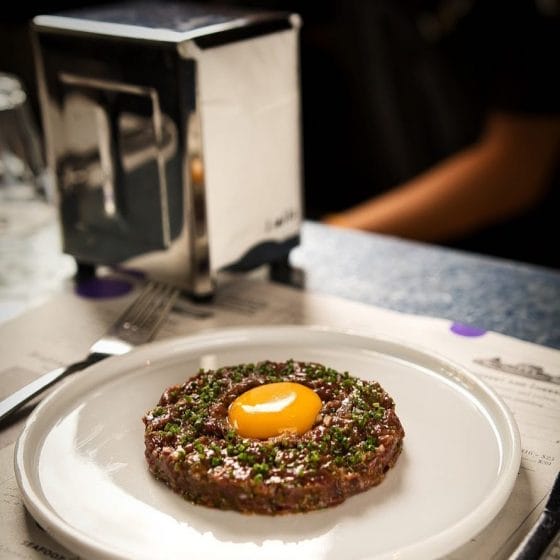 |The Classics — Lolla: This restaurant serves its food and wine in simple yet inspired plates, with produce and dishes from both European and Mediterranean sources. Vegetarian options are available on the menu, but when it comes to meats, Lolla is thorough in serving every piece available.
This includes veal sweetbreads – which are taken from the heart and throat – with baby carrots, corned veal tongue with salsa verde, roasted lamb hearts, and classic tapas options. One can enjoy hearty and satisfying cuts of meat with a series of small plates that will fill him up surprisingly fast.
—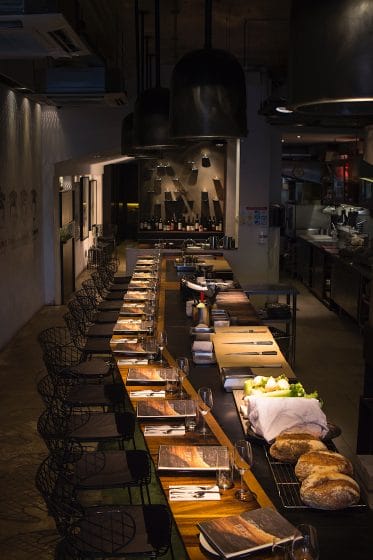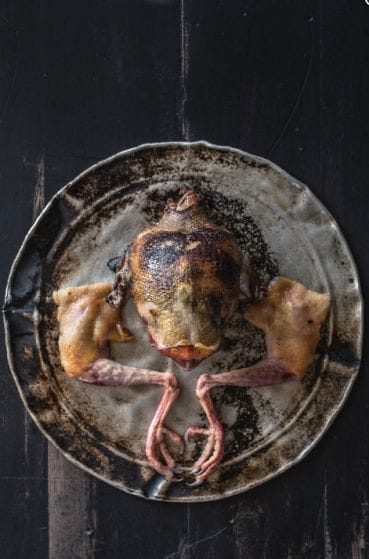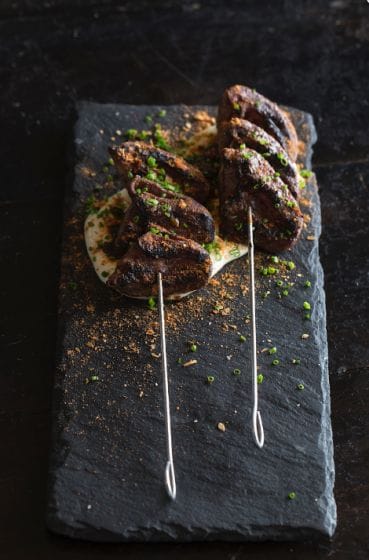 The Eat-It-To-Believe-It – Burnt Ends: Having established itself as one of the most exciting places to dine in Asia, Burnt Ends has a menu that includes various meat options such as pulled pork shoulder, bone marrow, pork tenderloin, and dry- aged wagyu beef ribs.
Alongside the parts one would expect like rib and tenderloin, there are also more interesting pieces like the tongue, cheek, and sirloin. To make sure not a single part is wasted, each is only part of a beefy whole, but every part is grilled to excellence.
—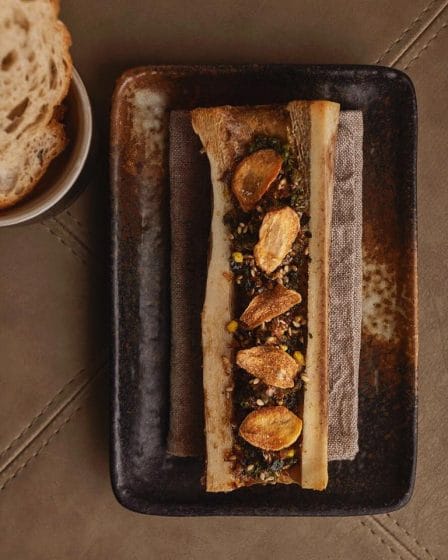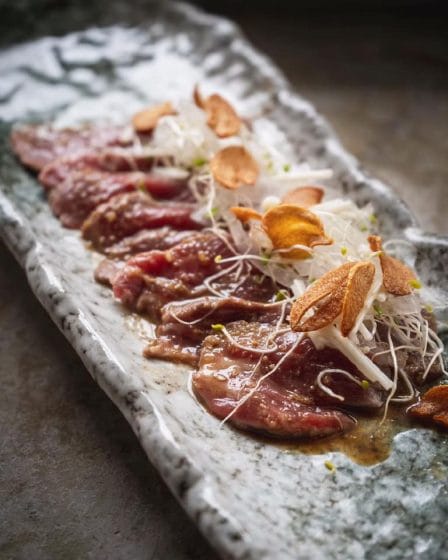 The 2.0 Of Izakayas – Neon Pigeon: Proclaiming itself as a modern "izayaka", the eating and drinking social house serves a variety of dishes of both Cantonese and Japanese origins. The menu includes the usual fare of braised pork belly, sashimi, and smoked baby back ribs before delving into atypical ones like duck liver mousse, duck tonkatsu (the meat is taken from behind the neck and is considered one of the most tender parts of the bird), and charcoal fried rump.
Not only can one enjoy every part of a bird, but he can also relax in the social house and wash it down with a variety of gin and sake offerings.
This story first appeared in the February '20 issue of Men's Folio Singapore.
---