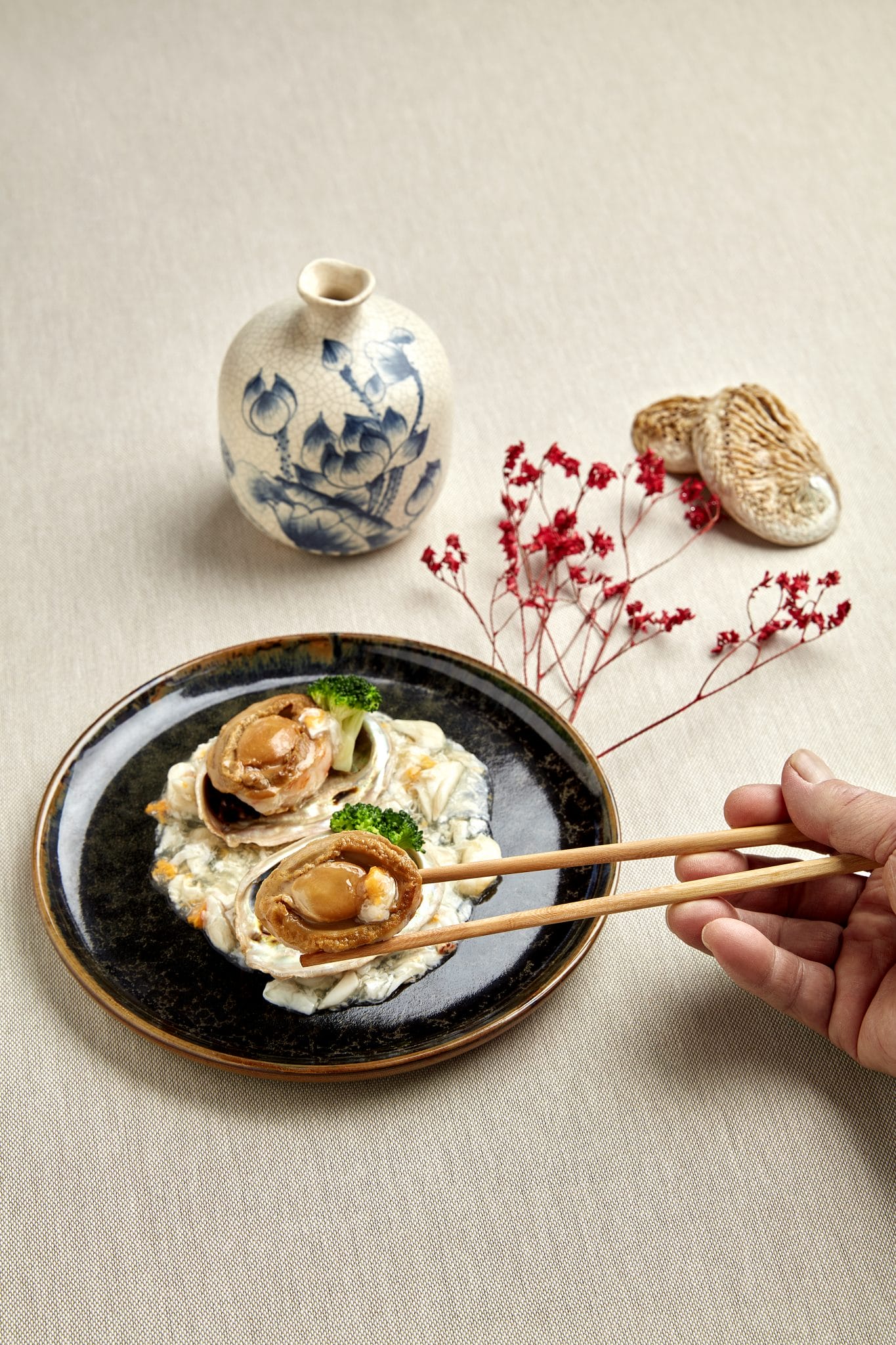 The greatest thing that the Men's Folio team has seen in 2019 was not the Fyre Festival documentary and neither was it the solar eclipse. If we're being honest, it was the infamous #NYCSubwayCoffeeRat (look it up on social media, it's a real thing) and if we were to believe we live in a world where rodents were best friends, it would be BFFs with the #NYCSubwayPizzaRat of 2015 (seriously, look it up). 
What are we trying to say in the above paragraph? It's that both furry surprises inform how one should take on Chinese New Year 2020 — happily bloated from feasting but still cute. Where do you start adding a few more holes to your belt? Any one of Fairmont Singapore's restaurants of course. 
Pictured Above: Abalone stuffed with Prawn Mousse, Crab Roe, and an Egg White Broth.

—
The Go Big or Go Home Option — Szechuan Court
The Grub: The Chinese New Year set meal to end all Chinese New Year set meals includes a Chef's Superior Consommé, Fish Maw, Bird's Nest; Abalone stuffed with Prawn Mousse and Crab Roe in Egg White Broth; Oven-Baked Oyster in Red Wine Sauce.
The Damage: $528++ for four persons to $1,788 for 10 persons. It'll set you back $108++ for the vegetarian set menu.
The Alternative: The restaurant is also offering Yu Sheng platters topped with salmon sashimi, snow crab and abalone from $68++. 
The Dates: From 9 January to 8 February. 
—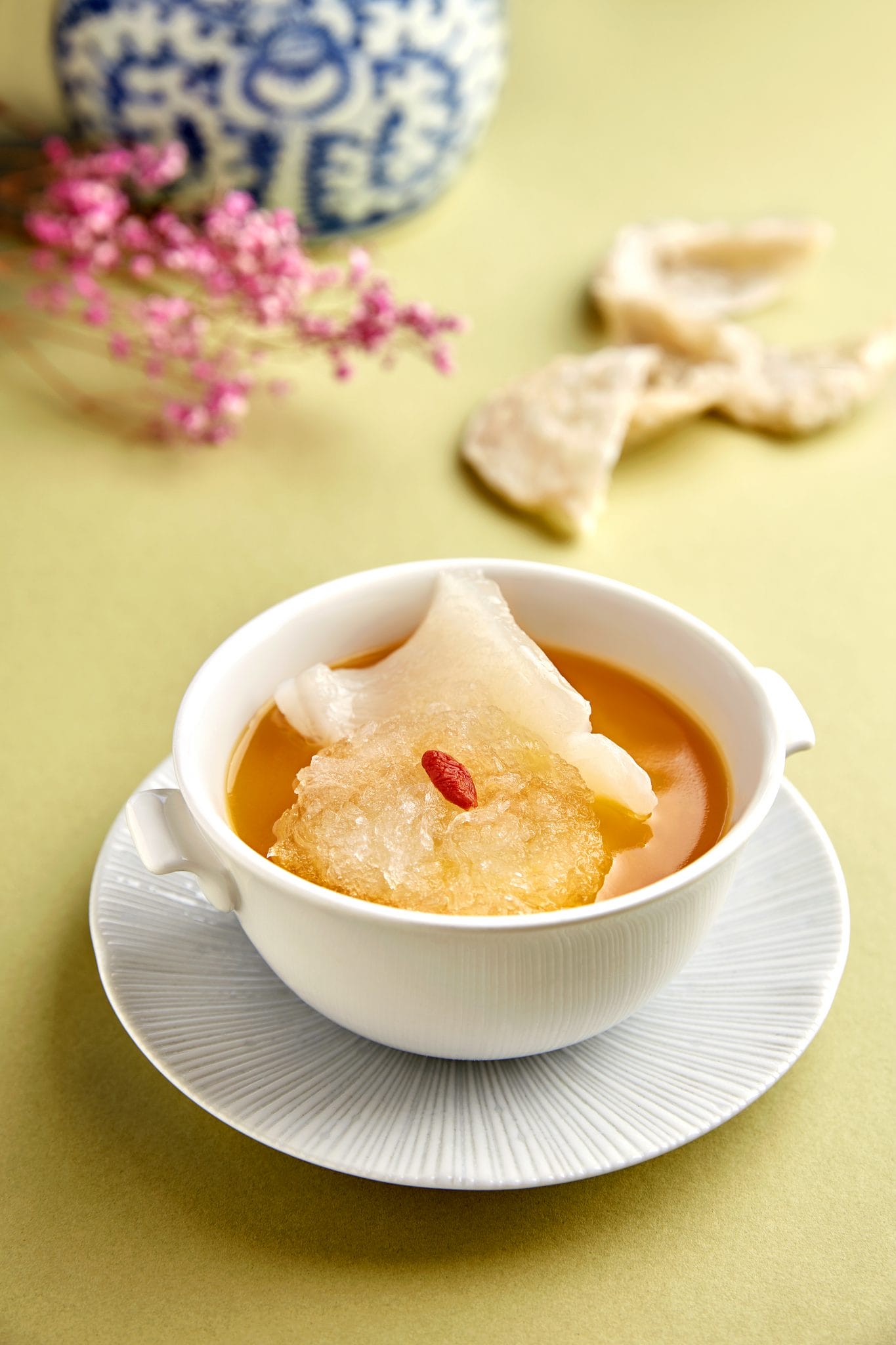 Chef's Superior Consomme, Fish Maw, Bird's Nest.

—
The Yu Sheng With a Luxe Spin — Mikuni
The Grub: A Longevity Yusheng that is served with julienned Vegetables, Salmon, Toro, Scallop, Seabream Sashimi and Fish Roe with Abalone or the Treasure Yu Sheng topped with Lobster, Salmon, Toro, Scallop, Seabream Sashimi, Fish Roe and Abalone.
The Damage: The former will set you back $158++ for three to eight persons and the latter at $218++ for the same number of people. 
The Dates: From 20 January to 8 February. 

—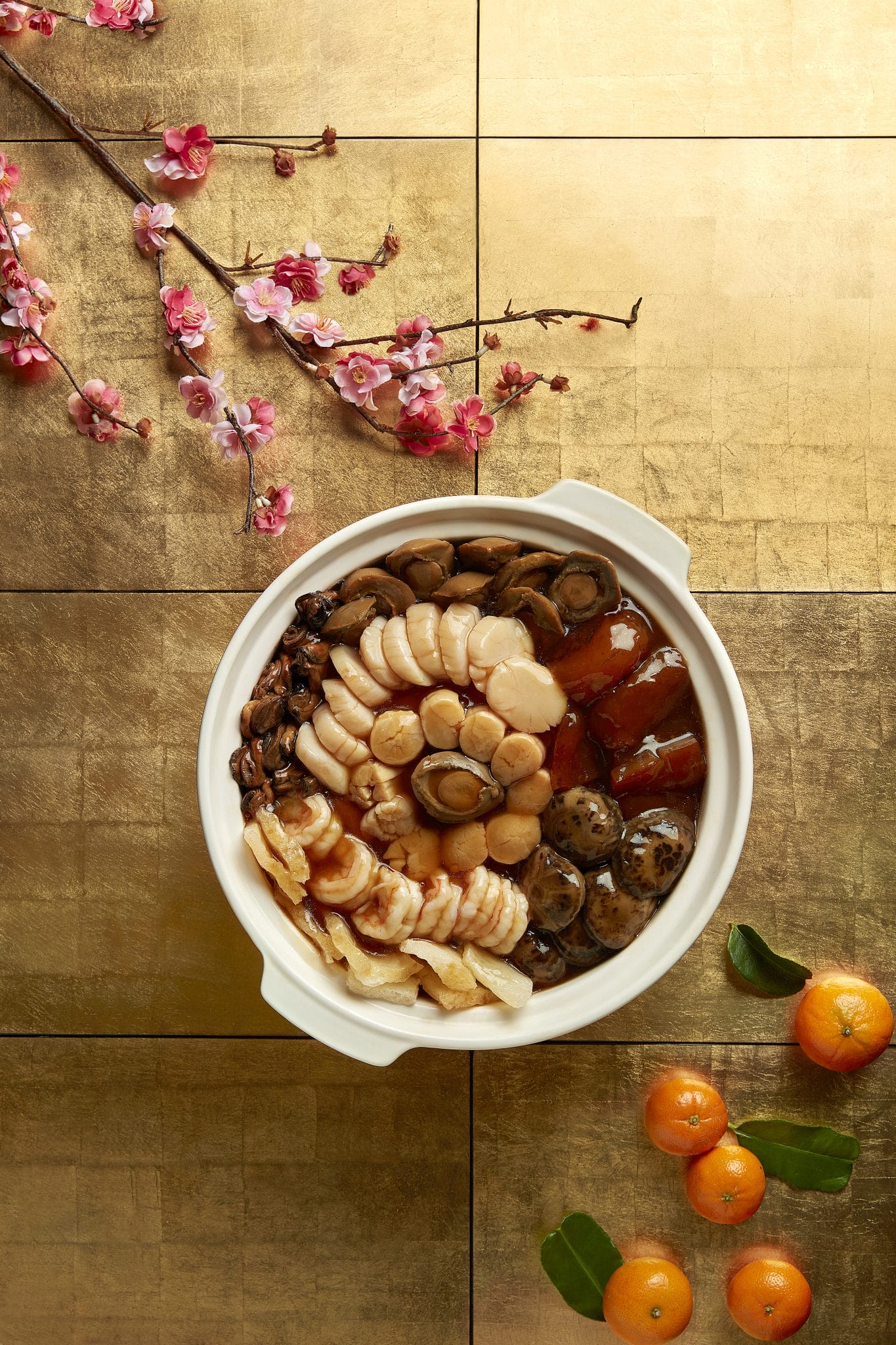 Szechuan Prosperity Pot of Gold
—
The Alternative Chinese New Year Fare — Asian Market Café
The Grub: A Halal-certified buffet offering Chicken Rice, Roti Prata and Singapore Rojak. If your parents start to baulk at the mention of it, the café serves up Yu Sheng too that's topped with fresh Salmon Sashimi, Jellyfish, Melon and various vegetables.
The Damage: Prices start from $88++ for three to six persons to $128++ for six to ten persons. 
The Dates: From 20 January to 8 February. 
—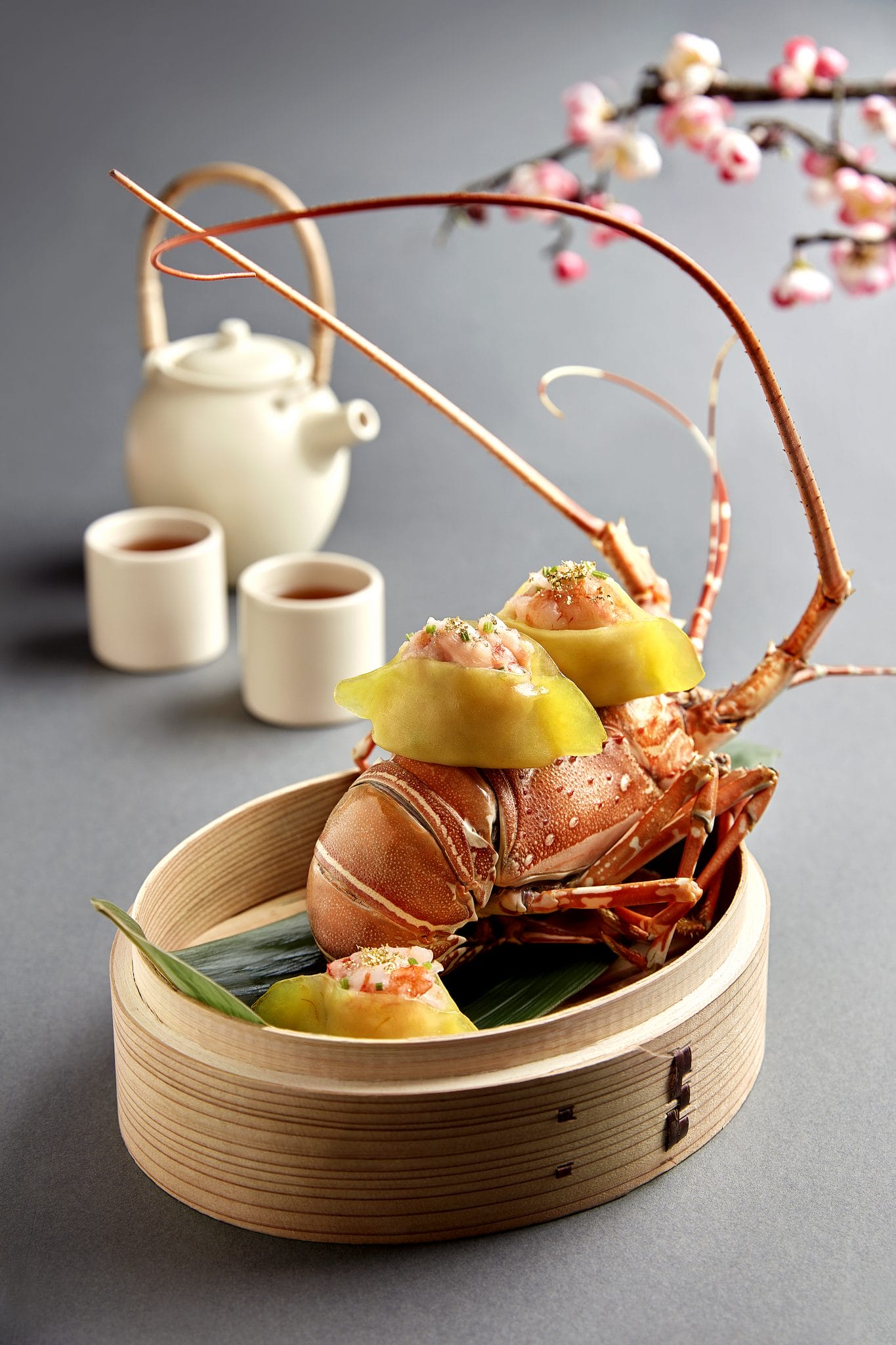 Teochew-style Gold Leaf Lobster Dumpling.

—

---