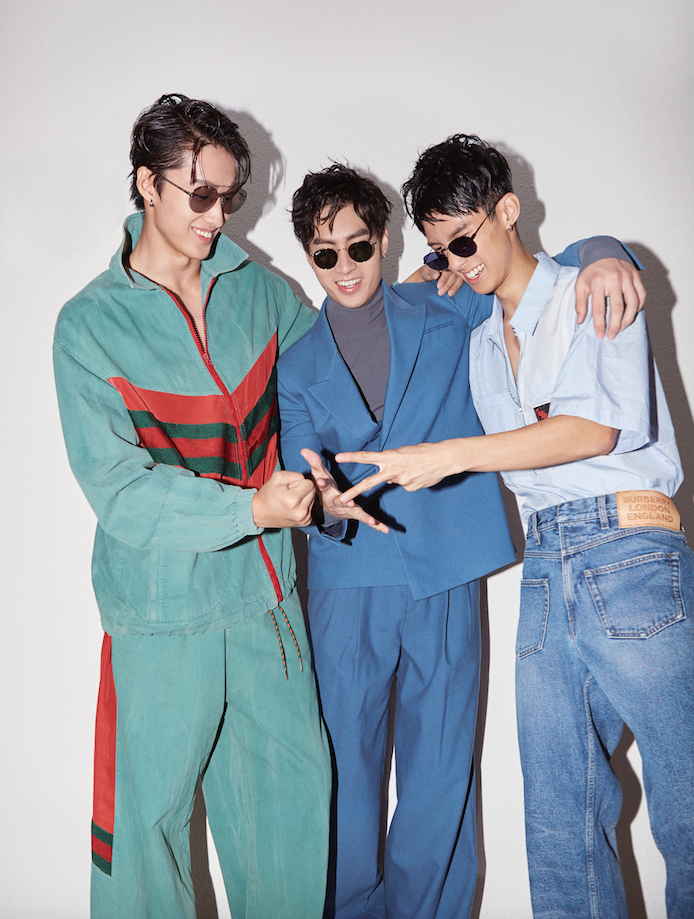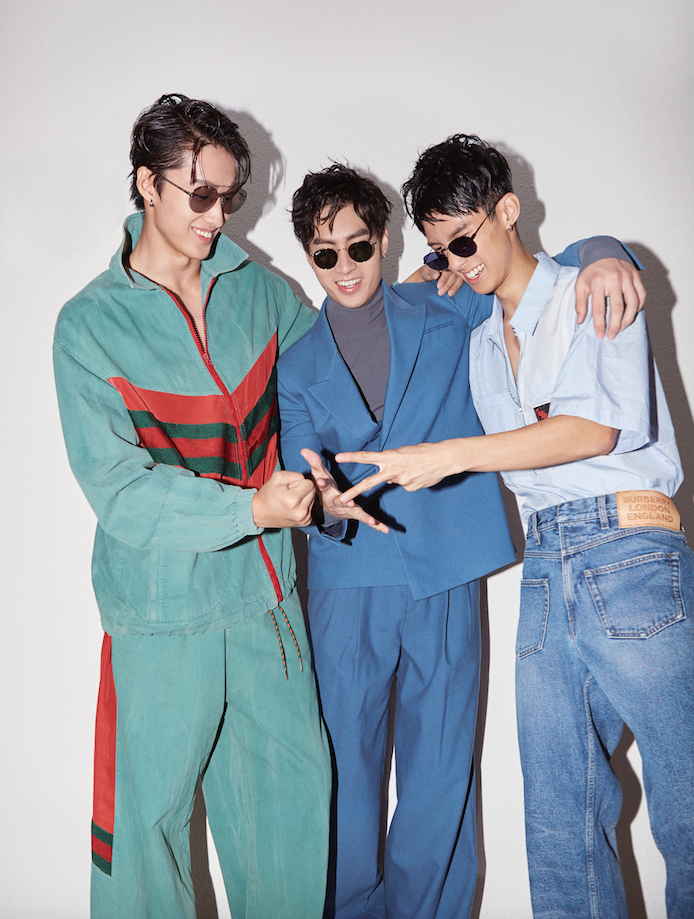 These fail-proof gift options are meticulously tried and tested by Men's Folio editors. Satisfaction is guaranteed for both the giver and the receiver.
Photography Mun Kong
Styling Wilson Lim
Grooming & Hair Eric Tan and Wenny Fu/ PaletteInc using Giorgio Armani Beauty and Revlon Professional
Photography assistant Melvin Leong
Models Ng Su Yu, Aaron Lim, Yu Long
—
The Luggage With the Acute Angle: TUMI's 19 Degree Aluminium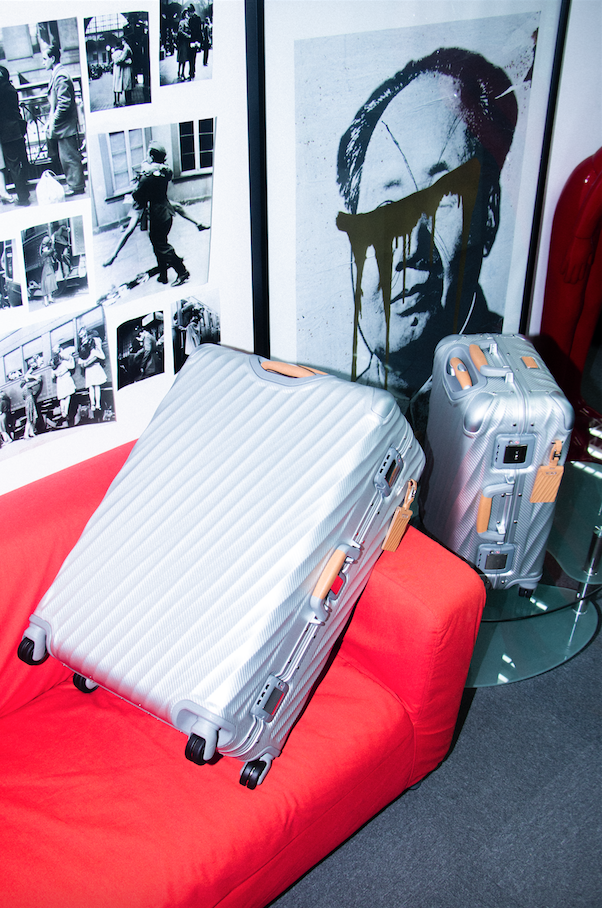 TUMI's 19 Degree Aluminium takes one from immigration to the tarmac and onto a plane faster than one can say, "Dude, where is my seat?".

Bryan: Travelling freaks me out because technically, we're all flying in an aluminium box that is 35,000 feet above the ground. This also means that we all need less stuff to worry about – TUMI'S 19 Degree Aluminum has two integrated TSA-approved combo locks to keep everything one needs safely inside, a three-stage telescoping handle system to swerve through the crowd, and lastly, a hanger bracket to hang the essentials like a suit (or snacks from your good old airport tourist store).
Asaph: Having an entire luggage clad in aluminium may send shivers down one's spine, but not when it is a TUMI 19 Degree Aluminium. Not only is it blessed with good looks, but it is also packed full of innovations. The reinforced framecase is more than capable of holding up to inevitable knocks while die-cast corner caps toughen it up with additional protection. Easy Glide Wheels incorporated with steel ball bearings and shock-absorbing bushings make rolling down cobbled streets and roads a smooth glide.
Wilson: I will reiterate my biggest accessory gripe – nobody will look at a plain black anything, unless the point is so nobody will notice your luggage and want to steal it. For the festive season, Tumi has updated its perennial favourite 19 Degree Aluminum in Texture Silver to stand out from the rest on the conveyor belt. That means one will be strutting away in style towards the exit with all eyes gawking at the pretty, subtle details like the luxurious tan leather-wrapped handles, contoured leather luggage tag, and monogram patch. There is no better way for one to announce he has arrived and is in the mood for a great holiday ahead.
Photography Izwan Abdullah
Styling Bryan Goh
—
The Skincare Set For Combo Combat: LAB SERIES's Holiday Gift Sets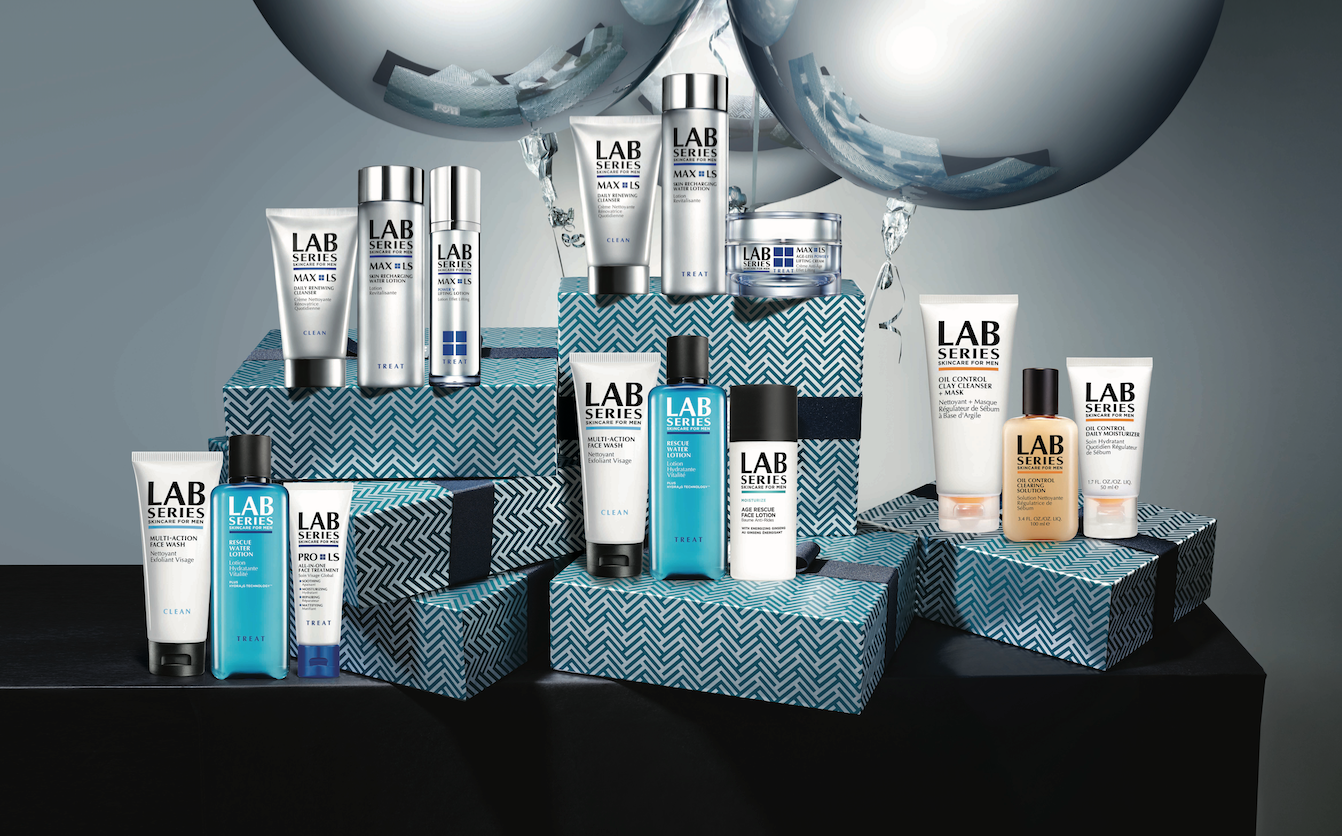 Purchasing different holiday skincare gift sets might seem indulgent, but Men's Folio is inclined to think otherwise, especially when they all play nice with each other like the ones from Lab Series.

Bryan: If one has the money to splurge on all ve Lab Series holiday gift sets, congratulations, he is all set for life. However, if there is a need to pick only four products for guaranteed results, we recommend sticking to the multi-Action face Wash that produces a rich lather to unclog, dissolve and exfoliate; the Rescue Water lotion that is a literal splash of post-wash hydration; the Oil Control daily moisturizer that hydrates (sea whip extract) and provides eight hours of shine and blemish control (Amazonian white clay and salicylic acid); and the max LS Age-less power V lifting Cream that lifts and tightens the skin over time.

Asaph: A modern wise man once said, "The amount of money you spend on your face is an indication of how much you love your face." Ditch the 3-in-1 body soap one has been using as a facial cleanser for one of the Lab Series holiday gift sets. Show some love for oneself; investing in proper skincare goes a longer way than he might think. Unsure of where to begin? The multi-Action face Wash, Rescue Water lotion, and pro-ls All-in-one face treatment have all the basics of skincare covered – from thorough cleansing and post-cleanse toning to damage-repair moisturising.
Wilson: The biggest gripe about holiday gift sets for skincare is that brands tend to dress up the containers. Herein lies the problem – if one is still using that holiday skincare come July, he will be up for some judgment for using products beyond the nish-within-three-months shelf life. Thankfully, the Lab Series holiday gift sets come in a jolly festive box while keeping to the discreet, clean-lines containers, which men have come to appreciate, apart from its results-proven formulas.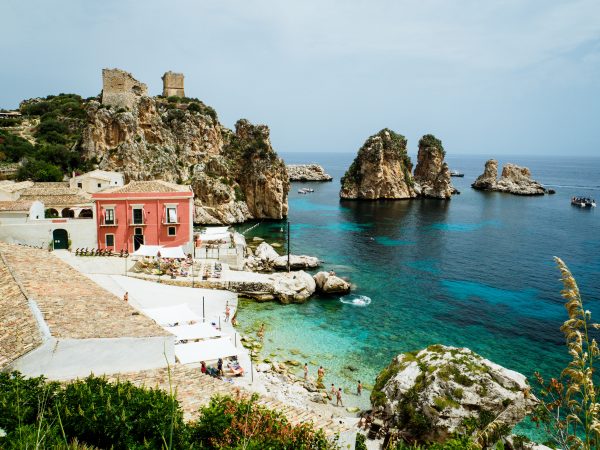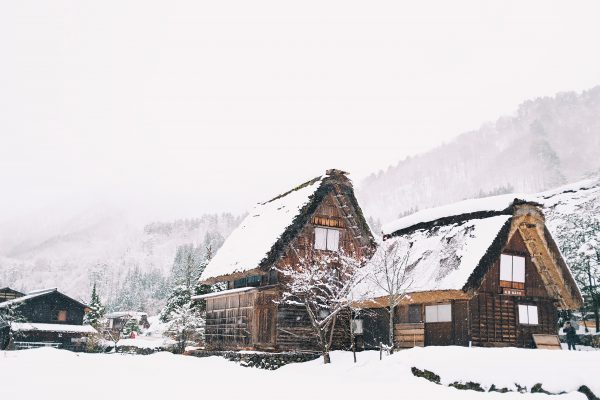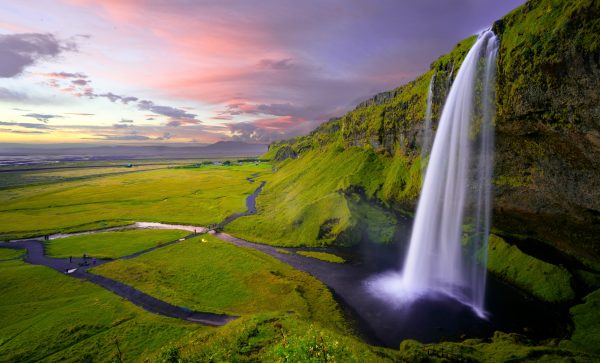 —
The Fantastic Four Fragrance Gift Sets: Aramis, DKNY, Michael Kors, and Tommy Hilfiger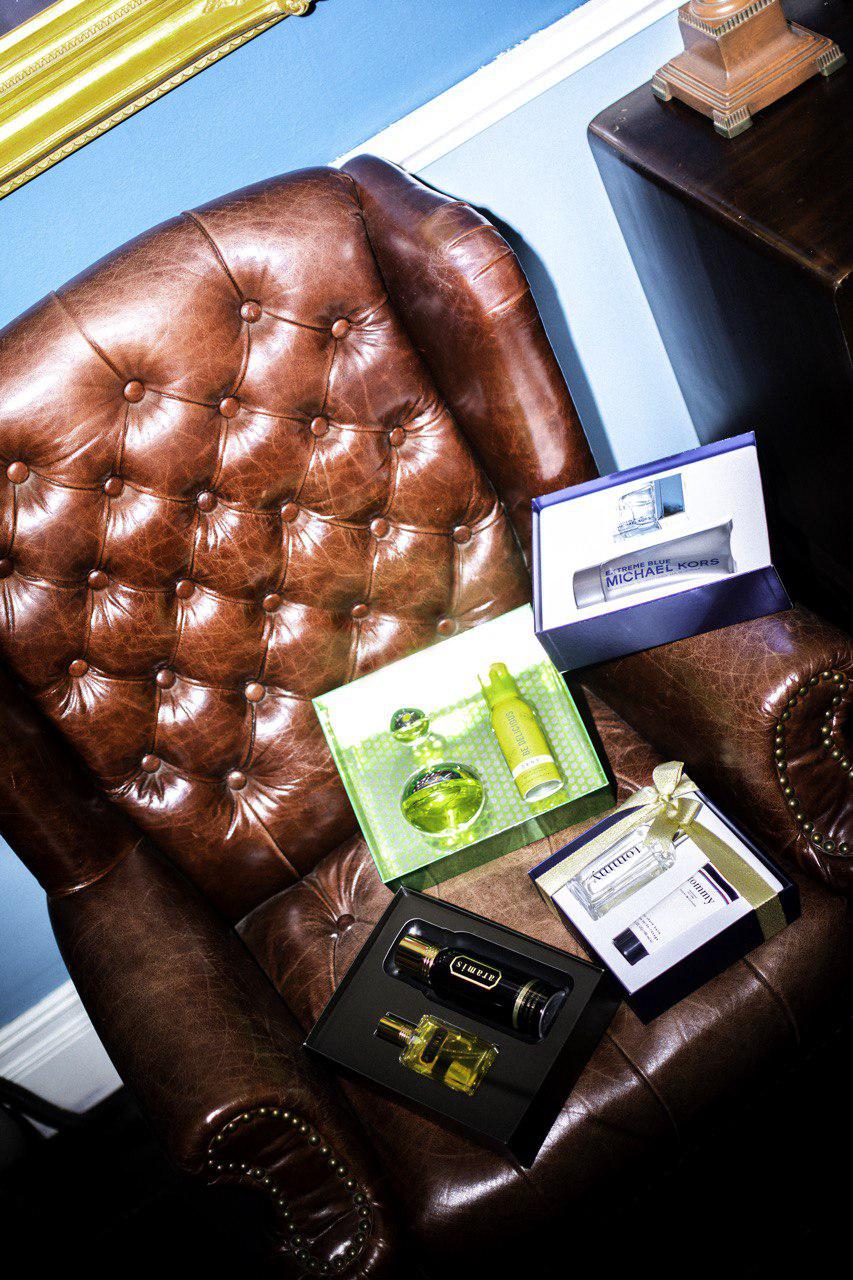 Like the Marvel superhero quartet, each of these flacons come with its own set of personalities and sensibilities.

Wilson: We live in a world where packaging might matter more than the actual product, and this rings the truest in the scent sphere, where fragrances come in the most unconventional forms. Thankfully, these four scents are bottled in regular geometric shapes, relying on the strengths of their respective fragrance profiles to reeling true admirers rather than grabbing the attention of potential customers with audacious containers.
Asaph: The last thing one wants while travelling is to be stopped at the airport customs because of an oversized bottle of perfume. Sidestep this by packing these travel sets for one's upcoming rave party getaway. Not only do most of them breeze through customs and security checks, the accompanying balm, lotion, and body cleanser smell identical to the original fragrance, so that one can layer the same scent.
Bryan: Purchasing four different fragrances may seem like overkill, but besides the freebies, they are also four contrasting waters for any occasion. The sultry patchouli, smooth vetiver, and musky oakmoss in Aramis Aramis are best suited for formal dinners or first dates while the notes of crisp apple and zesty grapefruit in DKNY Be delicious are great all year round. Tommy Hilfiger Tommy sees one through literal rain or shine with earthy lavender, fresh spearmint, and tart cranberry. Saving the best for last, Michael Kors Extreme Blue is a beach holiday in a bottle – the concoction of citrusy bergamot, lively juniper, and warm cashmere musk smells like a souped-up sangria.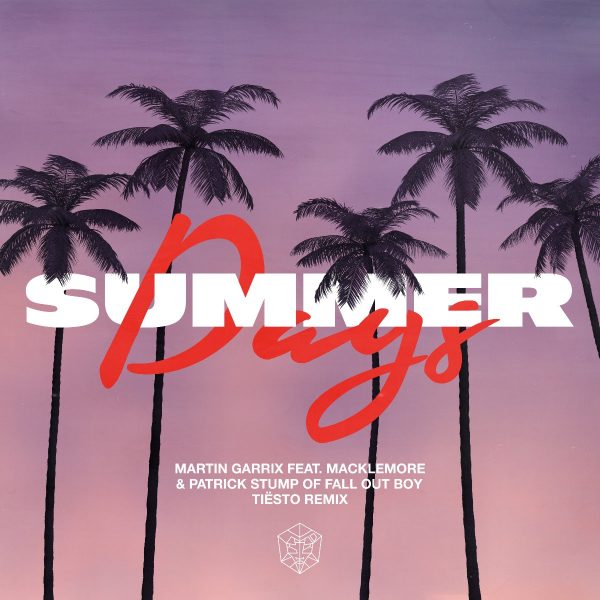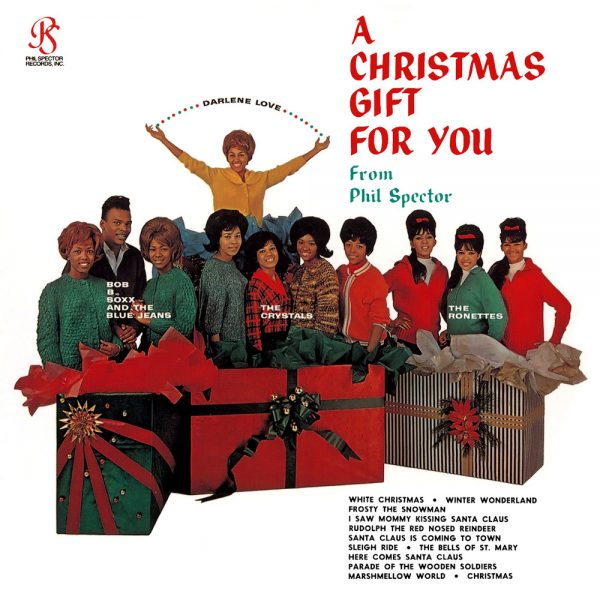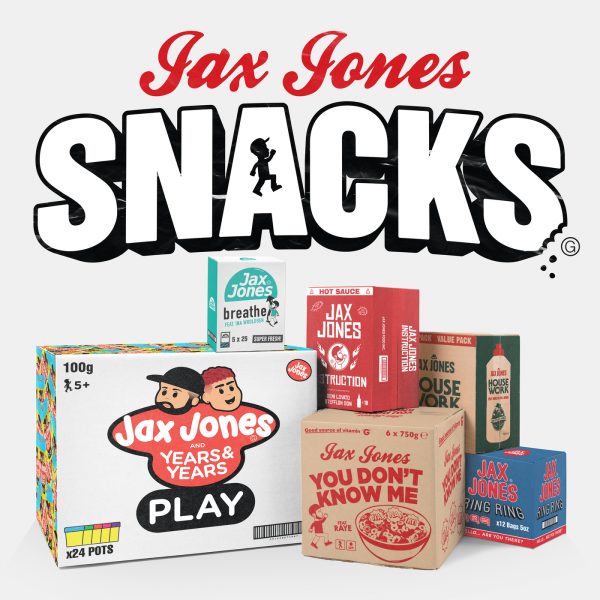 —
The Best Of Both World's Bag — Burberry's Unisex Lola Bag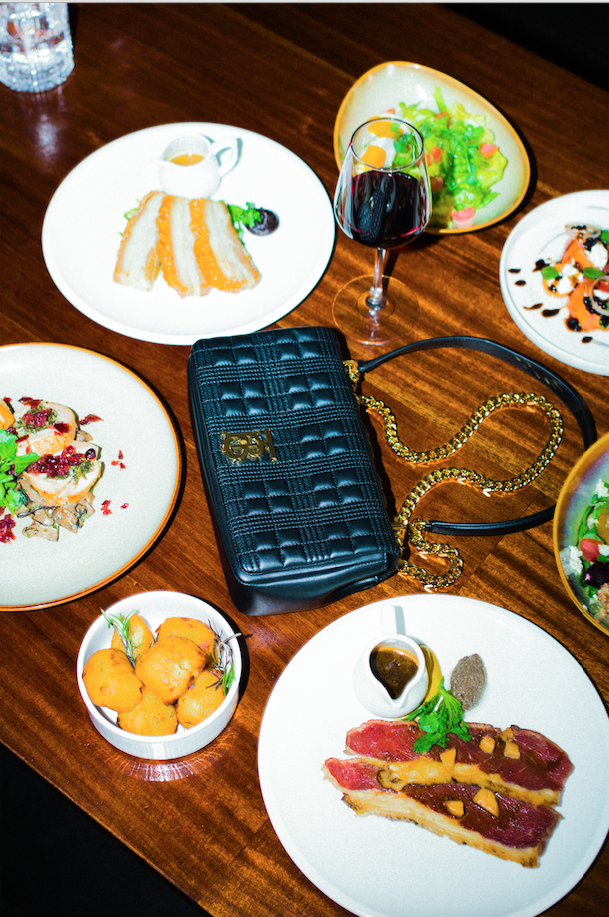 The troubles from keeping Burberry's unisex Lola bag safe from a friend of the fairer sex are many, but the joy from slinging it across one's body is priceless.

Wilson: The idea of a unisex bag scares men – does it seem girly? On the other hand, why does a bag need to define one's gender? For the traditionalist, think of the Burberry Lola bag as a highly stylised messenger bag, which men should not attempt to put a laptop in. Break away from the pack with a grungy metal chain that ups one's street cred when slung across an oversized shirt or T-shirt paired with sneakers.
Asaph: Unlike its delicate lambskin counterpart, the coated-cotton Lola bag provides softness while still being a hardy option that requires less maintenance. The classic Burberry checks are reimagined with a quilt nish and a hint of polyurethane to furnish a subtle gloss without looking too plasticky, as well as a slight water resistance to guard against drizzles or accidental splashes. A magnetic closure is cleverly disguised in the form of the iconic Thomas Burberry "TB" hardware for convenient access to the contents.
Bryan: While one might fault the bag for having only one interior cardholder, he needs to consider this – why not just do as everybody does and sync all his cards to his smartphone and look at the bag's many merits instead. Measuring slightly smaller than an A4 paper (think about all the space!), the bag comes in soft buttery lambskin, and the shoulder strap's maximum drop of 50cm will always sit just right, unless one is as tall as Michael Phelps.
Photography Izwan Abdullah
Styling Bryan Goh
Location Oxwell & Co
—
The Six Wonderful Watches
From dress to dive watches, be spoilt for choice with these six covetable watches.
–
Dive Watch – Omega Seamaster Diver 300m Co-Axial master Chronometer 42mm
Asaph: One of the best watches a man can own is a dive watch, simply for its robustness and rugged good looks. Stainless steel is the de rigueur material for dive watches, but Omega ups the ante with the Seamaster Diver 300m Co-Axial Master Chronometer 42mm in 18K Sedna gold with a ceramic bezel. Making a dive watch with gold might seem idiosyncratic, but given the prevalence of desk diving in our society and the disinclination of exposing dive watches to water and the sea, it makes perfect sense to have a luxury dive watch.
The Seamaster Diver 300m retains the hallmarks of a dive watch – built like a tank, it is watertight to 300m, anti- magnetic, shock-resistant, and features Omega's high-performance automatic Co-Axial Calibre 8801. Be prepared to peacock the Seamaster Diver 300m proudly on the wrist as the touch of luxury is nothing short of fancy.
—
Chronograph Watch – Zenith El primero Chronomaster 2

Asaph: The watch industry is lled with numerous horological achievements that showcase the brilliant minds of humans at our very best. The El Primero – the world's first high-beat automatic chronograph calibre is one of those horological innovations which shook the industry when it was released in 1969. Celebrating the 50th anniversary of the El Primero, Zenith released the Chronomaster 2 tted with an entirely redesigned El Primero 3600 calibre with optimised performance and power reserve.
The Chronomaster 2 mixes heritage with modern execution, as evident from the lightweight 42mm titanium case and black ceramic bezel. The openworked dial proudly displays the inner workings of the movement while the tri-colour counters and star-end chronograph seconds hand pay tribute to past Chronomasters.
—
Pilot Watch – Longines Avigation Watch type A-7 1935 (The Hour Glass limited Edition)


Wilson: In a time when watches have been recused of their time- telling duties, the accessory needs to inform the audience about the distinct characteristics of the wearer. The Longines Avigation Watch Type A-7 1935 tells people that its owner appreciates heritage and he is a rebel. First ordered in 1935 by the American army, it has a dial that is skewed at 40 degrees to the right, displaying 12 large numerals in high contrast, so pilots can read the time without releasing the plane's control yoke.
The Hour Glass Limited Edition with 40 numbered pieces boasts a 41mm bronze case that develops a natural patina over time, while the brown leather strap channels the intrepid spirit of aviation pioneers – perfect for the con dent man who wants a timepiece with just the right amount of uniqueness.
—
Everyday Watch – Bell & Ross BR 05


Wilson: My personal favourite shape when it comes to watches is square, which is why I am a big fan of Bell & Ross timepieces. One can only imagine my excitement when the BR 05 was launched in the last quarter of 2019. In the sea of round timepieces, a square one stands out with all the right angles. Those who insist that a square watch does not sit well on the wrist have clearly not tried on the BR 05.
It adopts the watchmaker's signature "circle in a square" aesthetic to quell the naysayers and sleekly rounds it off (literally on the corners of the bezel too) with an integrated case and bracelet. The timelessness of satin- nished surfaces with the abovementioned edge makes the BR 05 extremely versatile, from black-tie soirées to yacht parties.
—
Dress Watch – Rado Golden Horse

Bryan: There are more dress watches than Pokémon, and the latter has 890. When it comes to choosing a watch to pair with one's formal attire, it is better to go back to basics – an elegant timepiece that can elevate one's classic getup.  While the OG Rado Golden Horse was launched in 1957, the hallmarks that made it the yest watch of the era remain, such as its stainless steel body. The modern incarnation still has a handsome 37mm stainless steel case with a curved, crimson and black dial.
While it might seem less flashy than its competitors, two gold seahorses are featured on the dial with "Golden Horse" written below the pair in the same font as the 1957 model – it is packed with vintage appeal without the vintage hangups of it possibly being haunted or falling apart. It also offers a power reserve of up to 80 hours, which means it will go on ticking longer than one can party, and that is a long, long time.
—
Smartwatch – Montblanc Summit 2


Bryan: Montblanc's latest smartwatch is the equivalent of the ultimate travel buddy. Far from an eyesore that one is forced to spend the entirety of a trip with, it is incredibly intelligent and handsome. Powered by the newest Wear OS by Google, which allows quick access to information and actions like Google Maps, it also features the latest Snapdragon Wear 3100 processor by Qualcomm that enables enhanced performance, improved battery life, and a weeklong time-only mode.
While one might think his smartphone does the same, Montblanc's Travel Info app provides handy conveniences like traveller local information that comes with a voice-activated translator and a Montblanc Running Coach app that provides the right pace and intensity for any form of workouts.
---