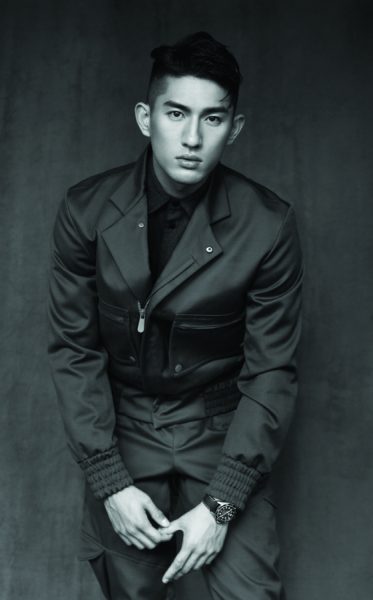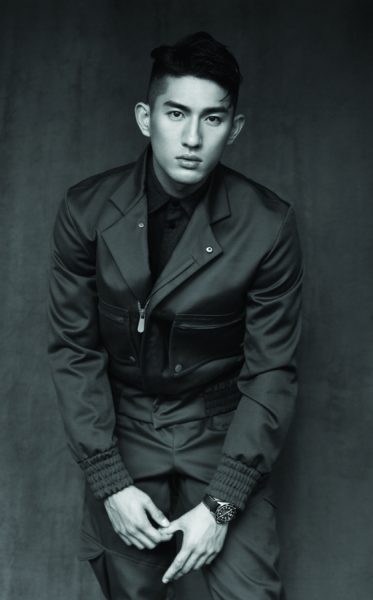 When we last interviewed actor, model, multi-hyphenate and all-around-good-guy Ayden Sng, the industry newcomer was refreshingly good-humored about the reality of the industry he was in. If one remembers the quote he mentioned two months ago, "if people like your face, they like your face" — the dude who has the last laugh is Ayden. The 25-year old recently clinched a pretty meaty role in a local Chinese drama and naturally, Men's Folio had to stick our noses into his business.
As it turns out, life is pretty damn sweet when you're Ayden Sng.
Ayden is wearing an Ermenegildo Zegna XXX Wool-blend jacket, wool-blend shirt, wool-blend pants and a TAG Heuer Autavia Isograph.
The photography is by Joel Low, styling by Wilson Lim, photography assistance by Alfie Pan, styling assistance by Sapphire Chin, grooming by Beno Lim and hair by Manisa Tan.
—
View this post on Instagram
1) Hey Ayden, how's life been since we last saw you at Men's Folio?
Life has been treating me well. Been doing my fair share of villain work actually — poisoning the elderly, pushing a patient with dementia down a slope, stealing jewellery and framing someone else for it, embezzling company funds and prostituting girls (Editor: what?) — and this is the joy of acting actually. You do things you'd never do in real life (also cause these activities are all illegal), I've never really considered myself to be suitable for villain roles but don't we all love curveballs?
On a serious note, life as an artiste is beginning to live up to the expectations I had for it as increasingly, I find myself in positions where I get to do more, experience more and meet more people who are inspiring and interesting. I'm really thankful to every production house, agency, brand and partner that's willing to take a leap of faith by choosing to work with someone new to the scene like me.
—
2) Tell us more about your role in Last Madame. Any interesting stories/anecdotes that you'd like to share? How has this role in Last Madame inspired you?
Spoiler alert: My character is seen in flashback scenes involving Fang Rong playing a younger version of Joanne Peh's titular Last Madame. Fans can "look forward" to seeing my not-so-nice character in eye-watering gruesome scenes.
Despite the role being quite small, I managed to get a glimpse into what it's like to film a period drama and definitely loved it. I'm looking forward to opportunities in the future in which I get to play more substantial roles in era/period shows!
—
View this post on Instagram
3) Any big plans for October and the rest of the year?
In September, I'll be finishing up the filming for long-form Chinese drama, Old is Gold. This is my first substantial antagonist role so I'm really excited for the local audience to catch it on TV. In October, I'll be heading to KL to start filming for another production titled Loving You.
This is my first lead role in a Channel 8 production and I'm really thankful to the company for entrusting me with this role despite my relative lack of experience. Super excited to be working alongside seasoned actors like Jesseca Liu (the female lead), Lin Mei Jiao and Darren Lim, and I look forward to learning a lot from them.
In other news, I'm currently filming for a new Youtube channel "The Bronte Effect", alongside digital content creator Danil Palma. This channel focuses on men's grooming and is a man's guide from the moment they step into the shower to the moment they step out of the house. This channel is a culmination of our passion for men's grooming and we hope more guys can join us in this journey of looking better, feeling better and becoming better. The videos will be out soon so do keep your eye out!
—
4) You're pretty big on traditional Chinese music, do you think your erhu experience has helped you in acting or adapted you to acting in era/period drama shows?
I analyse acting through the lens of a musician. The best musicians often play with a flow, and this flow connects the entire performance — every note, every movement, every breath — and I believe this is applicable to most performing arts, including acting. The best actors are able to connect their entire performance — every action, every expression, every word. So yes, I do believe my music training has at least affected how I appreciate acting, and also whether I consider a performance to be inspiring or not.
About era/period drama shows, my traditional Chinese music experience definitely doesn't help the technical aspect of acting (it can't be transplanted this way). However, because I'm so into traditions and culture, I do have a deep interest in period/era drama shows and would love to try them out. One main reason why I like acting is because of the prep work that goes into moulding a character and for period shows, the amount of training required is usually much more — this is what I look forward to.
—
View this post on Instagram
5) You're looking pretty good even though we know that filming takes the cake out of you, what's your grooming secret?
The very first video we're releasing for our Youtube channel is actually about our skincare routine so you'll find out more then!
I do want to add though — my grooming and styling philosophy is centered on one singular principle where it requires you to understand yourself. This means understanding your skin type and your body proportions.
Your grooming routine pretty much anchors on what kind of skin you have. Say if you have hypersensitive skin, you should avoid exfoliating even if every skincare guide out there says you need to do so at least once a week. Your sense of style also anchors on your body proportions — say your body is longer than average, then you should probably avoid wearing polos if you usually go for a tighter fit with them. They will usually end up being smaller and shorter than the rest of your clothes.
---