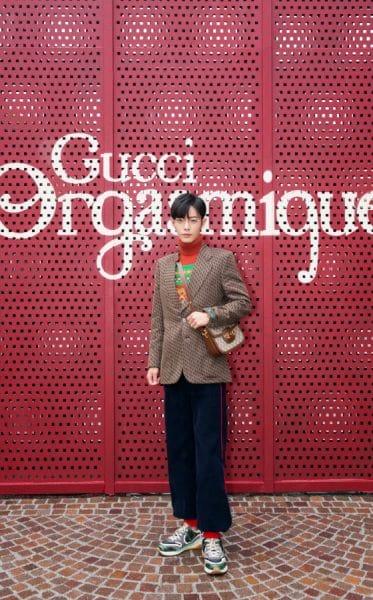 If you're wondering which look Xiao Zhan is wearing from Gucci Cruise '20, we did the work for you — it's look 55.
If you're one of our readers who have been diligently contributing to our page views (thanks for the love, fam!), you might be familiar with how our weekly #ManCrushMonday usually goes — we introduce a boy to the mix, talk about how he's crazy talented (what is in the water?) and then boom, we end off talking about his fit.
Sorry folks, we're going to do it a little different this week because hand to the bible, we honestly had no idea who Xiao Zhan was (Editor: Where do you keep finding these boys?). A quick cursory check on social media proved that we're a little ignorant because, after several trips to fashion week, we've realised that true stardom isn't the number of photographers who snap you.
It's in how many fangirls you attract and clamour outside the venue in hopes of even breathing the same air as you — that is the Xiao Zhan commotion stirred at last Sunday's Gucci SS '20 show.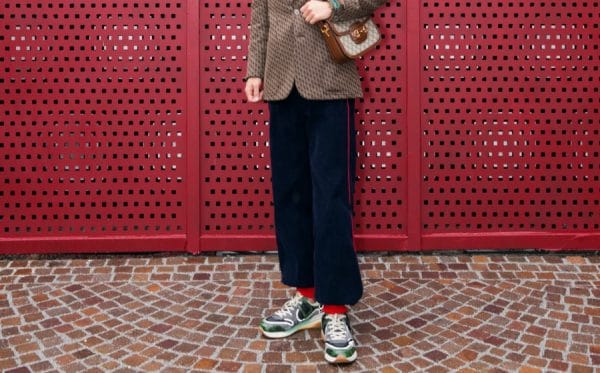 The next upgrade from athleisure is ath-lux-sure — you heard it here first.

At the Italian house's recent Spring/Summer '20 show, the actor was decked out in Gucci Cruise '20 — a vintage design jacket with a green and red turtleneck sweater that is finished off with corduroy pants. Keeping it fly on the feet, the actor also dons the suede Ultrapace sneakers and gold metal round frame sunglasses.
The look is #GucciAF in all the right ways and if you're still wondering who is he — oh yes, he's an actor from China. Word's on the street that his performance on The Untamed is pretty good. 
---